Trends
Top 10 Best BPO Companies in 2023 India
Introduction
The practice of organizations contracting with outside service providers to do certain tasks or activities is known as business process outsourcing (BPO). Any back office outsourcing operation or the complete human resources, accounting, finance, and management process might be affected. These third-party service providers may help organizations reduce the expenses associated with all of these tasks. Any firm may significantly increase revenues and freedom.
The bulk of significant corporations employs BPO service providers. Without a doubt, India's BPO market is among the largest in the world. As business gets increasingly competitive, BPO firms must overcome several challenges to prosper and develop. There are very few BPO organizations where consumers may acquire trusted professional assistance to assist them in achieving their goals.
The growth in the BPO sector
The BPO sector originally arose in the 1990s, and despite some ups and downs along the way, it is now a crucial component of corporate management. Some of the biggest companies in the world look to India as one of their top markets for outsourcing. Early on, outsourcing to India was mostly done because of the country's access to inexpensive labor, but times have changed.
No other low-cost country can compete with India's pool of English-speaking, competent workers today as the unchallenged leader in business. Moreover, a significant factor in the high number of global companies outsourcing to India is the nation's well-developed IT infrastructure in all of its main cities. Additionally, an effective telecom and cellular network enables dialogue to flow naturally, which is essential in the outsourcing industry.
The BPO industry's future and IT
As more businesses expand globally, the need to serve customers from various countries who live in different time zones and speak multiple languages grows. According to Deloitte's Global Outsourcing Survey of over 500 executives from major enterprises across the world, 31% of businesses outsource to improve the quality of services they provide to clients. Another common reason for participation in the sector is the opportunity to handle capacity constraints (47%), focus on core business (57%), and access intellectual capital (28%).
It was found that disruptive technologies were being used by more than half of the surveyed firms to boost productivity, shorten time to market, and foster innovation. Only 9% of businesses said they outsourced primarily to reduce costs, showing that the trend away from outsourcing as a cost-saving strategy has changed. Organizations are now reliant on the success of cutting-edge applications and expansions that IT may offer due to the transformation and expansion of IT. As a result, the majority of businesses choosing to outsource have made IT a significant differentiation.
1. TECH MAHINDRA
Indian multinational Tech Mahindra provides IT consultancy and services. It is a member of the Mahindra Group with its corporate headquarters in Pune. Tech Mahindra generates US$5.2 billion in sales and employs 125,236 people in 90 different countries. Tech Mahindra was ranked #5 among Indian IT businesses and #47 overall in the 2019 Forbes India 500 list. On June 25, 2013, Technology Mahindra said that the company had merged with Mahindra Satyam. Tech Mahindra has 973 active clients as of April 2020. In 1986, Mahindra & Mahindra and British Telecom established a technology outsourcing business.
According to figures provided by the corporation, in 2021, more than 260,236 workers will be working in more than 100 countries and will earn a total of 38,642 crores (US$5.1 billion) in revenue. Tech Mahindra had a 14.6% growth in revenue in the first quarter of 2012 and a 42.2% increase in profit after tax.
2. GLOBAL INTERNET SERVICES
As a joint venture between Tata Consultancy Services and Housing Development Finance Corporation Ltd., Intelenet Global Services was established in 2002. (HDFC). The business is a Teleperformance D.I.B.S. subsidiary. Offering multichannel contact centers, digital transformation, robotic process automation, artificial intelligence (AI), data analytics, finance and accounting, human resources, and IT to businesses in the UK, US, Australia, and India. After acquiring Sparsh BPO Services from Spanco Telesystems, the Internet joined the Indian BPO market. With over 18000 workers working in over 10 sites worldwide, it is currently one of the major players in the BPO market.
The range of services provided is extensive, and a few of them include In the industries of banking, financial services, telecommunications, travel, insurance, retail, and government, services include customer relationship management, outbound sales, and analytics. Teleperformance reached a new record for growth in the first quarter of 2021, with sales increasing by almost 36% like-for-like. The performance of this quarter demonstrated a great trend in the second half of 2020, notwithstanding the risks related to the global health crisis.
The Internet is increasingly lending support to national immunization programmers in the UK and continental Europe. More than 250,000 remote workers swiftly adopted TP Cloud Campus, The Group's digitally integrated solution for managing the customer experience. Teleperformance expects to generate €6 billion or more in sales and €850 million in EBITA after the deal. This will be accomplished by having the specialized services company contribute more.
3. Genpact
One of the market leaders and largest BPO firms in the nation is Genpact. This business was established in 1997 and has a reputation for achieving quick expansion in a cutthroat industry. They currently have offices in more than 25 nations throughout the world. More than 100 of the top Fortune Global 500 corporations have made use of their services.
For their commercial clients, they provide a range of services, including human resource management, banking and finance, industrial solutions, risk management, aftermarket support, and more. They are unquestionably one of the most reputable BPO service companies on the market today. They are well renowned for serving many corporate organizations all over the world, and they are improving all clients' experiences in the global market with the quality of their services.
4. ACCENTURE
An international business with its headquarters in Ireland, Accenture provides consulting and IT services. 91 of the Fortune Global 100 are current clients, as are more than three-quarters of the Fortune Global 500. It estimated its 2021 revenue to be $50.53 billion. By acquiring Imagenia Technologies, Infinity Works, Cygni, and Trivadis AG in 2021, it broke all previous records.
Accenture offers four main areas of services: Accenture Strategy, Accenture Interactive, Accenture Technology, and Accenture Operations. These services include strategies, digital marketing, software, web development, and business process outsourcing. According to information published for the accounting year 2021, it had yearly sales of $50.533 billion, a market valuation of $270.28 per share, and more than 625,000 employees, making it the most admired IT services firm in the world, according to Fortune magazine. In addition, DiversityInc placed the company second among the Top 50 Companies for Diversity.
India serves as a major hub for the delivery of offshore services, with over 200,000 of Accenture's workers working there. In addition to the $50.5 billion it brought in during the current fiscal year, the corporation anticipates growing its sales by 12 to 15% in 2022.
5. WIPRO-Western India Products Limited
On December 29, 1945, Western India Product Limited, or WIPRO, was established. With its headquarters in Bangalore, India, it is a worldwide corporation that offers system integration services and IT consultations. It began as a producer of refined oils and vegetables, and in 2014 it revealed data on 1,542 workers who were employed by more than 900 major corporations.
The company generated $7.1 billion in sales for the fiscal year that ended on March 31, 2015, with a 95 percent repeat business rate. With more than 221,000 workers operating in 110 countries in 2021, it is listed as the 29th largest Indian firm in terms of revenue generation and the 9th largest employer. It has also purchased Capco, Ampion, a Boeing supplier, and Leanswift. Its market value indicated a change of 72.46% to $51.63 billion for the year 2021 and a total of $43.87 billion for the year 2022.
6. TCS-Tata Consultancy Services
An IT and consulting firm with headquarters in Mumbai, India is called Tata Consultancy Services. TCS is ranked 64th on Forbes' list of the World's Most Innovative Companies, making it the second-largest firm in terms of market capitalization. It was once known as Tata Computer Systems when it was founded in 1968. It was among the first businesses to enter the bioinformatics industry, and in 2011, it also made its way into the market for small and medium-sized businesses.
It surpassed Accenture to become the most valuable IT business in the world in 2002, with a market valuation of $170 billion. It continued; its phenomenal rise in every industry has produced startling outcomes. In 2021, it expanded to become one of the biggest employers in India, recruiting 43,000 people in H1 FY22. According to an assessment done in 2021, TCS operates in 46 countries and has 50 subsidiary firms.
It is the third-largest Indian provider of business process services. More than 45,000 people work for the outsourcing firm, which serves more than 250 million clients worldwide. The total contract value (TCV) of TCS' order book in Q4FY21, which was $9.2 billion, was the highest ever for a quarter, bringing the overall order book for the year to $31.6 billion, an increase of 17.1% from the prior fiscal year.
7. Maxicus
Maxicus is a well-known industry pioneer for an Indian-based business process outsourcing firm. with more than two decades of expertise, empowering 40+ global brands and Fortune 500 corporations via end-to-end digital transformation, increasing revenue growth, and enabling Customer lifecycle management, omnichannel customer support, phygital-virtual shopping experience, tech support, back-office assistance, data annotation, and customer care automation are just a few of the cutting-edge services that Maxicus provides to its clients.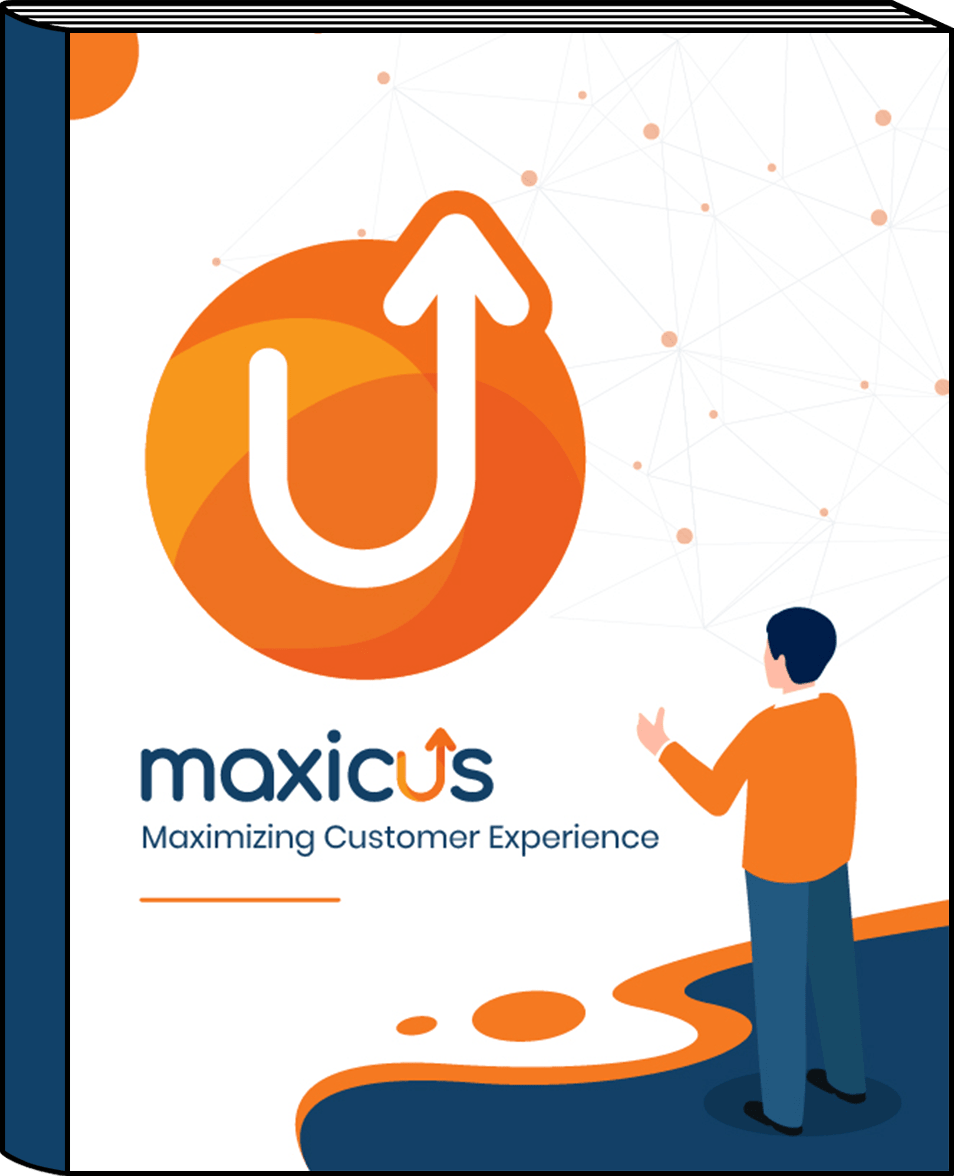 They put a lot of effort into providing seamless client connectivity across all touchpoints and offer help in more than 10 languages. Use phygital to deliver a superior customer experience by utilizing a distinctive combination of human knowledge and cutting-edge technology. With the help of ML models, appropriate human interaction, and edge computing, you can make your operations more efficient. It creates internal digital platforms for e-surveillance monitoring, knowledge management, labor productivity, and virtual commerce.
8. WNS Global
WNS Global is a leader in business process management in India, with 18 locations and more than 20,000 staff members. The company offers practical solutions in a variety of fields, including analytics, customer experience, human resources, legal services, and more. Furthermore, the company has a significant presence in a variety of sectors, including healthcare, insurance, shipping and logistics, and the life sciences, including contact centers, finance and accounting, research and analytics, credit and collections, transaction processing, and services.
9. EXL Service
Vikram Talwar and Rohit Kapoor co-founded the American international professional services company EXL Service in 1999. The company offers outsourcing services in the following areas: finance and accounting; legal procedures; transactions; bill collecting; and customer service. It also has competence in analytics, operations management, and technology. EXL Service India also emphasizes the importance of "the all-important mix of digital and domain expertise, human and technology, coming together to achieve breakthrough outcomes," or what they refer to as "Digital Intelligence."
10. MyTasker
MyTasker was founded in 2012 to give its customers the best service possible. The company, which has its current headquarters in Kolkata, offers administrative and accounting help, knowledge of digital marketing, and IT support from its meticulous MyTasker professionals. A hundred experts operate as a team for the company under one roof. This implies that your VA will collaborate with digital marketing strategists, SEO, content writers, site designers, and developers. Not only will this increase your VA's expertise, but it will also provide your company access to new values and skill sets.
India's BPO industry would reach $8.8 billion by 2025.
Since the early 1990s, India's BPO sector has led the world in offshore outsourcing. However, BPOs in India became one of the world's top outsourcing locations around the turn of the century. The Indian IT services industry was its main driver. Twenty years later, India's ITES-BPO sector is still on track to be a well-liked outsourcing location for many years to come. India's success in the BPO industry has been attributed to a variety of reasons.
The workforce in India is highly educated and skilled. India offers services at substantially lower prices than other nations, particularly wealthy nations. India provides a wide range of on-demand services. The growth of the Indian IT outsourcing sector is also aided by a more benevolent and liberalized regulatory environment.
Over the past 20 years, the ITES-BPO industry has experienced exponential growth. By 2025, the sector is projected to increase at an 8% CAGR and generate between US$222 and US$250 billion. The demand for digital services is rising, which is being fueled by the emergence of new firms centered on technology and the increase in data quantities. Additionally, it is predicted that the packaged software market will expand quickly during this period, adding to the quantity of BPO in India. This expansion will be fueled by India's IT prowess, and it is projected that in the future the nation will be a leading supplier of software, including fintech, SaaS, and network security.
It is projected that India's ITES-BPO business will soon offer a sizable number of employment opportunities. It is anticipated that the sector, which already employs up to 4 million people, will create up to 6 million new employees by 2025. The main force behind this development will be the growing need for IT and digital services, which will require new skill sets and labor. The key job creators are expected to be high-level outsourced services like application development and maintenance, software testing, and the adoption of technologies like artificial intelligence (AI).
In this sense, India's talents and knowledge, particularly in the ITES and KPO areas of business, have been a crucial driver in the rise of BPO in India. India is well-positioned to continue satisfying the demands of the global market for IT services since it has more graduates from MBA, Ph.D., IT, and engineering programs than almost any other offshore outsourcing location. According to Ralf Ellspermann, CEO of PITON-Global, a major BPO provider, this will only help the nation establish a foothold in the BPO and KPO services sectors.
The low cost of services offered is another aspect of India's BPO industry's success. The cost of labor can be up to 70% higher in nations like the US and the UK. Low prices no longer guarantee supremacy in BPO markets, meanwhile, as offshore outsourcing services become more commodity-like. Additionally, although being well-positioned to take advantage of development prospects on the international stage, the BPO-ITES sector in India lacks a competitive edge in the field of voice-related BPO services. Since 2010, the Philippines has dominated the global outsourcing market.
"Despite entering the global BPO arena later than India, the Philippines has made use of some of its natural advantages. One of these factors is the Philippines' strong cultural ties to the US, which have aided in its rise to prominence as a center for voice-related services. According to Ellspermann, the Philippines has emerged in the past two decades as one of the world's BPO powerhouses due to its workforce's fluency in English and its familiarity with US corporate procedures. Despite this, India's IT industry continues to be the main engine of BPO in the country because of its cost-competitiveness and talented workforce. This industry will keep driving India's outsourcing economy.
The Role of India in the Outsourcing Industry
Many Asian nations are racing to catch up with the Philippines to establish themselves as a viable alternative to India. The Philippines and other low-cost competitors have proven to be advantageous for them. India did start as a cheap travel destination, but as the sector develops, so does worker pay.
However, India has been able to maintain its position as a top provider of call center support services because of its capacity to adapt to constantly changing customer demands. In actuality, the country's share of the worldwide outsourcing business increased by 4% in only one year.
The future of call centers is still bright because of India's superior efficiency and customer support compared to its rivals. Customers that outsource their companies nowadays seek more than just cost-effective solutions; they also want increased productivity, competent personnel, better service quality, and excellent business practices. Due to its large population and highly skilled workforce, India will continue to be the world's first choice for front-end and back-end outsourcing.
Yet, India has been able to maintain its position as a top provider of call center support services because of its capacity to adapt to constantly changing customer demands. In actuality, the country's share of the worldwide outsourcing business increased by 4% in only one year. Call center services still have a promising future since India stands out from the competition because of its efficiency and customer service. Today's customers that outsource their businesses demand more than simply cost-effective solutions; they also want higher productivity, qualified people, improved service quality, and exemplary business procedures. Due to its large population and highly qualified workforce, India will still be the best option for front-end and back-end outsourcing.
To maintain wage competition and provide employment opportunities for the trained labor that exists outside of Tier I cities, Indian BPO businesses may gradually contemplate expanding into Tier II and Tier III locations. Due to the relatively low cost of living in such places, the costs would naturally be kept low. Moving up the value chain and switching to tasks requiring higher-end knowledge is another significant move that Indian enterprises may take.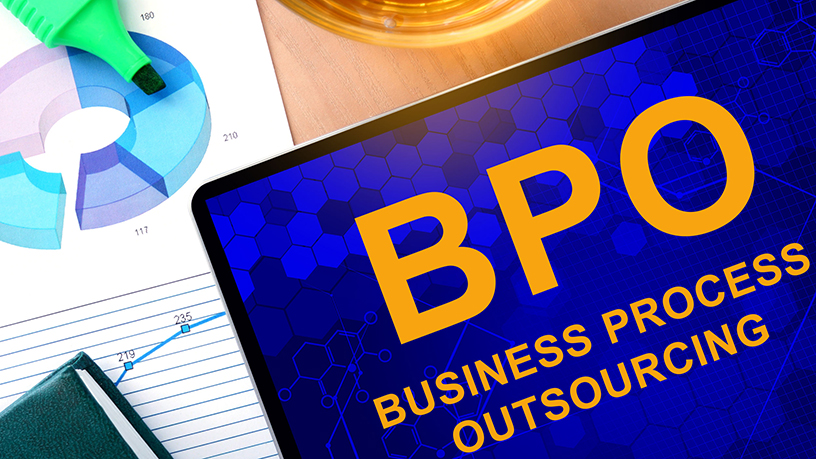 Such employment is more intellectual and pays quite well. India has emerged as one of the top destinations for knowledge services as markets grow more knowledge-intensive. Knowledge process outsourcing may soon surpass all other sources of revenue in the nation. India has an incredible pool of skilled labor, including MBAs, Chartered Accountants, Lawyers, Doctors, and Research Analysts, among others, which unquestionably helps the country's standing in this sector.
India's Outsourcing Industry Faces Challenges
Extreme shifts are driving the industry now and will continue to do so in the future. However, India would have to deal with a few new challenges, including Infrastructure growth is also necessary because of the industry's fast expansion. However, India falls short in this area, and it must be fixed if it wants to remain competitive. Businesses are expanding into Tier II cities, so they may benefit from the low cost of labor.
India has become a worldwide leader in the outsourcing sector, but there is a chance that it could soon encounter more challenging challenges. As prospective options for offshore locations, Malaysia, Indonesia, Singapore, Vietnam, the Philippines, Thailand, and other South Asian countries are seeking to bolster their positions. Other South Asian countries that provide cheaper labor with commercial processing capabilities have threatened Indian competitiveness. On the other hand, India is seeing both a rise in labor prices and a high attrition rate, which is quite concerning and has to be addressed as soon as possible.
Only time will be able to tell if India can withstand this ferocious competition and maintain its leadership position in the global contact center outsourcing market. There are strong reasons why international firms may decide to invest in other nations rather than India, even if India may still be able to dominate this industry. The outbound call center industry must rapidly comprehend that return on investment and profit margins plateau once they reach a particular point of development. The BPO sector in India is at its best point to climb the curve right now. India is unable to compete with other countries that are vying for higher places in this sector.
There are currently emerging trends that may impact the outsourcing industry.
Following the global recession, outsourcing had an astonishing boom, and certain tendencies provide a glimpse into the future. With customers looking for standardized solutions, the pricing structures would be fixed to a large extent. This means that Indian BPOs will have to differentiate themselves through effective performance rather than competitive pricing. Contrary to the widespread misconception that shared and common services pose a danger, they are warmly welcomed in light of the times we live in. This is because it boosts production, lowers error rates, and minimizes expenses. Due to the ongoing increase in the price of oil, businesses will need to continue outsourcing jobs to increase their profits.
edited and proofread by nikita sharma