Trends
China's wealthiest are fleeing the nation in droves as a result of Xi Jinping's policies in 2023.
Rich people in China are making preparations to emigrate as long as domestic politics on the mainland remain complicated. Instead of only moving their riches through investments, Chinese individuals want to transfer themselves physically overseas. On websites like GitHub, there are discussion rooms where the term "runology" is used to explain the phenomena of leaving China. But now affluent Chinese people are urging others to move.
Rich people who have witnessed the Chinese government invading their privacy and defending the activities of pandemic control prefer to travel to Japan, Singapore, and other Southeast Asian nations.  
To relocate their money amassed over three decades of economic expansion, the Chinese used to invest in the US, Canada, and Europe. However, that tendency slowed down during the Trump administration because the affluent were afraid of retaliation in Western nations brought on by geopolitical rivalry between Beijing and Washington as well as "racial" opposition in response to the Covid pandemic's onslaught. 
Rich Chinese no longer go to the US, Australia, Canada, and Europe as frequently as they formerly did because of geopolitics and home worries about the asset bubble. However, the wealthy Chinese were not moving physically even when they put their money in Portugal or Canada. The use of business investment visas in Western nations as a means of asset diversification seems to be waning as several affluent Chinese view China's internal politics to be fraught with unpredictability. 
Even while Japan, one of the affluent Chinese's top travel destinations, may appear to be hostile to Beijing in terms of foreign policy, Tokyo doesn't seem to mind if the wealthy Chinese invest their money in the country's economy.  over three decades offered the example of officials forcibly entering a colleague's flat in China and spraying disinfectant.
Since Beijing's IT crackdown has been in full swing over the past few weeks, Jack Ma (actual name Ma Yun) has been absent from his firm and has instead been seen in Tokyo. Ma just returned from a six-month stint in Japan and was spotted in Bangkok, where he has been studying agricultural technologies in preparation for his next business. Rich Chinese can enter Japan using a business investment visa that Japan allows. The visa is reasonably priced considering that a foreign applicant needs to invest $40,000 as opposed to $800,000 or $1.85 million for US and Singapore visas, respectively.
The rich in China have also transferred their money to Singapore. Singapore, known as "Asia's Switzerland," was frequently mentioned as a place to go to escape the geopolitical conflict between the US and China. But the investment pitch has just recently become increasingly popular. The number of Rolls Royce automobiles registered in Singapore has increased dramatically between 2021 and 2022, and there is currently a year-long waiting. This is one example of Singapore's intense interest. The demand for these automobiles is being driven by consumers from the Chinese mainland.
Singapore's prospects have improved as a result of Hong Kong's decreasing outlook following the passage of the National Security Law. "Singapore has marketed itself as the Switzerland of Asia for many years. According to a former senior official, the new cold war is now making those visions a reality. In the first half of 2022, Singapore attracted $8.2 billion in foreign investment, more than Malaysia, the next-best performing nation in Southeast Asia.
Singapore's private wealth managers, who provide a variety of investment options and tax-saving strategies, are a major draw. Creating family offices, which provide tax benefits, is one common strategy.
"Private enterprises and family offices from the mainland and even from Hong Kong are coming to Singapore on a significant scale, according to anecdotal evidence. They have even greater freedom in Singapore than in Hong Kong. Due to the influx of Chinese expats in Singapore, both the price of real estate and the number of students accepted into schools has significantly increased. According to Aninda Mitra, vice president and head of Asia Macroeconomics and Investment Strategy at BNY Mellon Investment Management in Singapore, rentals have increased as Hong Kong expats have left and subsequently followed the Chinese mainland. 
"Political unpredictability has evolved in China, and Chinese policies have taken many different turns, whether they are dealing with Covid or technology. Uncertainty is increased by the incoming government's obvious nationalistic tendencies, which will control the nation beginning in March when the new premier and politicians take office."The current hedging strategy we observe in capital flows out of the Chinese mainland into Japan, Singapore, and other nations in the region continues to reflect the political instability, Mitra said me.
China's elite are once again becoming mobile for other reasons other than Beijing's Covid reaction. Chinese state-owned companies are investing more in private businesses. A recent move by the Chinese government to take control of decision-making in two Alibaba businesses is known as the acquisition of a "golden share. These "golden shares," which generally constitute 1% of a company, are purchased by government-backed funds or businesses in exchange for board presence and/or the ability to veto important corporate decisions. 
The Beijing administration is applying a strict policy for giving funding to industries it thinks to need state assistance. To direct money to certain industries, the government has prohibited the listing of "red light" businesses, such as restaurant chains, on the national stock exchange. The desired industries are those where the US and other countries are engaged in intense rivalry in high-tech fields, such as semiconductor chip design, artificial intelligence, and next-generation network technologies.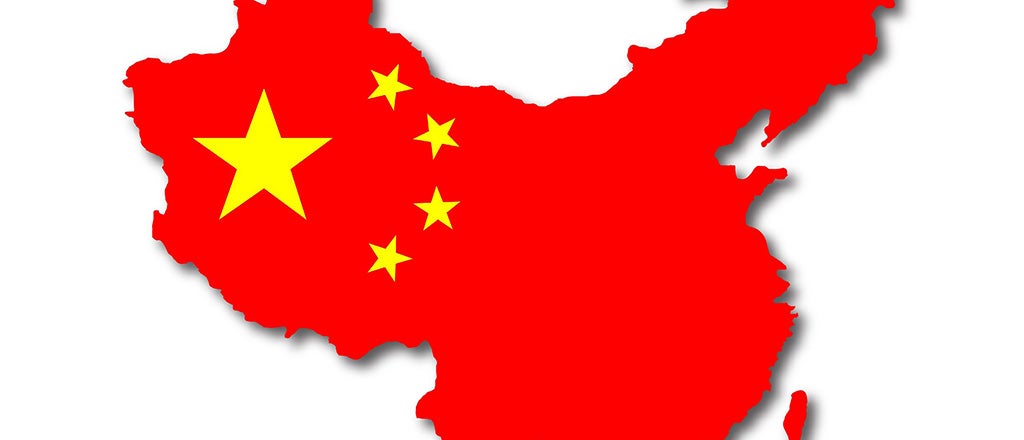 The rich in China may have been able to flee to safer havens with their possessions. But considering the previous history of the nation, Beijing would step up its attempts to monitor its residents outside of its borders. For the affluent, Xi Jinping's long-arm strategy to exercise extra-territorial "internationalist power" wouldn't be simple to get around.
Edited by Prakriti Arora