Trends
Indian Citizenship: In 7 years, India has welcomed 9 lakh foreigners, so why are Indians leaving their citizenship?
Indian Citizenship: In 7 years, India has welcomed 9 lakh foreigners, so why are Indians leaving their citizenship?
Indian Citizenship: The rich people in India are also migrating to other countries of the world because of climate change. They are looking for better job opportunities and living conditions in countries like America and Canada. Taking passports from other countries is a trend among the new generation of overseas Indians as the community grows. Several elderly people and their children are also moving abroad.
Seeing the tricolour in a foreign country fills us with pride because we miss our soil, dialect, and language abroad. We put the soil on our forehead as soon as the plane kisses our earth. Saare Jahan Se Achcha Hindustan Hamara… Whatever corner of the world we are in, it echoes in our hearts. Furthermore, the feeling of pride we get when we see the tricolour waving proudly in the playground is unmatched. 
The hairs stand up, and the chest widens with pride. A huge number of Indians are leaving the country amid so much patriotism. In Parliament, the government said 1.63 lakh Indians quit their citizenship in the last year, which is 2021. 19  lakh Indians became foreigners between 2015 and 2021. I wonder, by the way, what is the main reason that so many Indians leave the country? They may have different reasons, but what is the main reason?
Exodus of millionaires
8,000 millionaires could relocate abroad this year, according to a report published just a month ago by a British company. Rich Indians have migrated from India because of tax rules, according to reports. People who are seeking to travel to countries with more powerful passports want to do so. As well as this, many Indians wish to settle abroad to have a better lifestyle, a better education, and better healthcare facilities for their children. It is now more common for Indians to take risks.
This situation leads young Indians to seek investment and business opportunities abroad. In such a situation, it is also relevant to mention Lulu Mall's owner. Today marks 22 years since Yusuf Ali founded Lulu Hypermarket in Thrissur, Kerala. His citizenship is UAE today. There are 22 countries in which he does business.
Four lakh 'foreigners' in 3 years
Recent years have not seen a rise in Indians moving abroad. Despite decades of migration, people have been increasingly settling in foreign countries as their wealth grew. Over the last three years, 3,92,643 Indians have renounced their citizenship, the government told the Lok Sabha on Tuesday. Most Indians in America have been granted citizenship. In any case, most young Indians dream of the lavish lifestyle that is America's "American Dream."
Haji Fazlur Rehman's question was answered in writing by the Minister of State for Home, Nityanand Rai. During 2019-2021, over 43% of the 3.92 lakh people who gave up citizenship became citizens of the United States.
| | | |
| --- | --- | --- |
| Years | Indians left the country | Settled in America |
| 2019 | 1,44,017 | 61,683 |
| 2020 | 85,256 | 30,828 |
| 2021 | 1,63,370 | 78,284 |
As per the government, in the last three years, there were 58,391 Indian citizens in Australia, 64,071 Indian citizens in Canada, 35,435 Indian citizens in Britain, 6,690 Indian citizens in Germany, 12,131 Indian citizens in Italy, 8,882 Indian citizens in New Zealand, and 48 Indian citizens in Pakistan.
Approximately 80% of the country's millionaires are expected to be millionaires by 2031. There is a boom in many sectors in the country, including technology and healthcare.
Old generation vs new generation
As reported in the Henley Global Citizens Report, Indian industrialists have long settled in the country, but today's young businessmen are eager to expand overseas. Travelling outside the country is not a problem for them. Entrepreneurs seek places where they can make the most profit with their investments. India, European countries, Dubai, and Singapore are among the favourite places for Indians because of this. Legal systems in India are considered strong by Indians.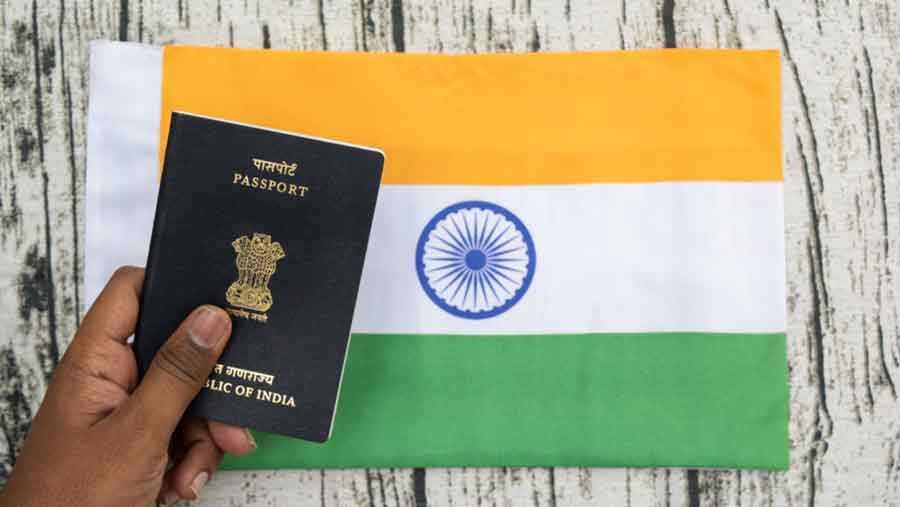 A growing number of Indian citizens are moving outside their borders as their country gets richer. The number of Indians living abroad in 2017 was estimated to be 17 million. This has made India the world's biggest source of international migrants. More than seven million Indians lived abroad in 1990. After that, the number increased by 143%. From $1,134 to $7,055, India's per capita income grew by 522%. As a result, more people began considering working abroad. Additionally, there are concerns about 'brain drain'. Additionally, it is important to remember that people used to travel abroad even before independence. Their bonded labour was then forced upon them.
Settlement abroad is mainly due to the following reasons:
Families are also fleeing the country to be with their children abroad. Several high-profile cases, such as the one involving Mehul Choksi, are also causing people to flee the country for fear of legal action. Here are a few of the main reasons:
Climate and pollution tensions

Good job

Better lifestyle

Financial concerns, including taxes

The safety of children and women

A better education system for children

Better health protection for the family

Expansion of business abroad

Chance to be happy

To settle near the children
Dual citizenship is also allowed in many countries. New Zealanders, Canadians, Americans, Russians, etc., have the benefits of living in two countries. There is no exemption in India for dual citizenship, however. A passport of an Indian citizen must be submitted to Indians who wish to settle abroad in such a situation. 
OCI cards are also issued by India, so Indians living abroad are not required to obtain visas to come home. There is a good piece of information in tense news of Indians going abroad. As a result, migration is also showing positive results. There is no doubt that Indians are leading or have led big American companies such as Twitter, Adobe, Google, Pepsi, and Microsoft. Indian strength has attracted the attention of the entire world.
Edited by Prakriti Arora