Trends
Top 10 Best Footwear Brands In India 2023
Footwear is an essential aspect of your appearance. It directly responds to your personality. For example, if you go to an official meeting and do not wear dress shoes under formal dress, you will stand out in the crowd.
Wearing high-quality shoes makes you more attractive and adds stars to your personality. The footwear industry is significant in India, with thousands of people employed in this industry. India's best footwear brands are well-known worldwide for their distinctive and fashionable designs. This is because India has several top footwear brands, both domestic and foreign.
Do you want to know which are the best shoe brands in India? You have come to the right place.
Are you looking for good, fashionable, and comfortable shoes in India? Yes, you are correct; such shoes are available in India and neighbouring countries.
Most people wear shoes for fashion, to maintain their social class and comfort. The significance of purchasing good shoes is highly regarded.
When it comes to the term "brand." However, when it comes to "brand," people have numerous options. People have complex time buying shoes in India because several brands in India provide high-quality, comfortable shoes that are reasonably priced.
In India, we can buy both domestic and imported shoes, which offer high-quality shoes, including formal shoes, casual shoes, sports shoes, and sandals. According to reports, Indian Footwear could reach INR 790.6 billion by 2023.
This means that in the upcoming years, we will have a more comprehensive selection of shoes and better choices at a reasonable price. Let us now look at the top ten shoe brands in India. The footwear segment is divided into three categories: formal, casual, and sports shoes. Here is a list of the main top shoe brands in India for your convenience. Most of these brands are foreign but popular among Indians because they are in high demand on a global scale.
Top 10 Footwear Brands In India 2023
1. BATA
Sandeep Kataria is the CEO.

The Bata family is the owner.

Tomas Bata is the founder.

The headquarters are in Switzerland.

Founded on August 24, 1894

30.5 billion Indian rupees in revenue
Bata is India's most popular and one of the most widely used shoe brands. Bata India is India's largest footwear retailer and footwear manufacturer. Their shoes are both long-lasting and comfortable. These shoes are readily available at Bata shoe stores near you. Bata has an affordable price range for classy heels and sleepers for formal shoes. With moreover 5,300 stores in more than 70 countries, the company is the world's most prominent shoemaker in terms of volume.
2. NIKE
Founded on January 25, 1964

John Donahoe is the CEO.

Headquartered in the United States

Revenue: USD 3740 crores

Phil Knight and also Bill Bowerman founded the company.
Nike is a footwear brand in India and an American multinational corporation that mainly designs, develops, manufactures and sells Footwear, clothing, equipment, accessories, and services worldwide. Nike is well-known for its high-quality products and appealing designs. Nike was founded in 1964, and its original name was Blue Ribbon Sports. It is also a global sports brand that manufactures sportswear, t-shirts, tracksuits, etc.
3. WOODLAND
Apparel and fashion are two industries.

They are privately owned and operated.

Established in 1992

INR 1,250 crore in revenue
Woodland is a well-known Indian company that is well-known for its toughness. It is renowned for its high quality and undoubtedly has the most diverse selection of outdoor shoes. Their designs are distinctive, making a person feel and appear remarkable, making a person feel and appear attractive. Woodland shoes are well-known for their long-lasting durability. The company is renowned for using the highest quality leather.
4. PUMA
Rudolf Dassler founded the company.

Established in 1948

Bjorn Gulden is the CEO.

The headquarters are in Germany.

Artemis S.A. is the parent organization.

EUR 550 crores in revenue
It is the world's third-largest manufacturer of sportswear. It is a German multinational corporation that manufactures athletic and casual Footwear, clothing, and accessories. Puma Shoes Company creates stylish and comfortable Footwear. It is the most well-known sports shoe brand in India, with the best sports shoe range in the world. Puma sports shoes are of the highest quality. Puma began operations in India in 2005 and also has since grown to become one of the biggest well-known shoe brands. Its main products are sold in over 120 countries as of 2017.
5. ADIDAS
Adolf Dassler founded the company.

Founded on August 18, 1949

The headquarters are in Germany.

Kasper Rorsted, CEO

There are 57,016 employees.

EUR 2,191.5 crores in revenue
It was founded in 1949 by two German brothers. Adidas has three subsidiaries: Reebok, Taylormade, and Runtastic. Adidas is Europe's largest sportswear producer. It is the world's second-largest brand, trailing only Nike. Adidas places a premium on technological advancement, producing one of the most iconic sports shoe designs. They also create exciting sneaker shoes that make you look stylish and comfortable.
6. REEBOK
Established in 1958

Matthew H. O'Toole, CEO

Headquarters in the United States

1.41 billion EUR in revenue
Reebok International Limited footwear has been a German sporting goods conglomerate Adidas subsidiary since August 2005. Reebok manufactures and sells fitness, running, and CrossFit Footwear, popular among Indian athletes. High-quality materials and classic shapes distinguish their Footwear. You can easily purchase Reebok shoes from the comfort of your own home. Reebok is a brand that is both adaptable and relaxing. Men's, women's, girls', boys', classics, sports shoes, and so on are available from Reebok. Reebok is adaptable, comfortable, and light.
7. LIBERTY
Karnal is the headquarters.

Established in 1954

Liberty Group is the parent organisation.

EUR 1,198 crores in revenue
Liberty is an Indian shoe brand. This brand has been around for over six decades. Today, they produce 50,000 pairs of shoes per day, making them one of India's leading shoe manufacturers in the leather footwear industry. It has a special place in the hearts of its customers. This brand has established itself in over 25 countries, including India.
8. Red tape
Retail is an industry.

Public Corporation

Founded- 1996

India is the headquarters.
Red Tape is India's leading fashion brand, producing high-quality men's and women's shoes and sports shoes. They have a large selection of shoes for men, such as sports shoes, casual shoes, formal shoes, sports shoes, and black walking shoes, as well as a collection of Casual Shoes, Footwear, Heels, Sandals, Slippers, Top/Tunic shoes for women. These shoes have become extremely popular among Indian youth. The company was founded in 1996 and has grown to become a multinational brand with outlets in the United States, and United Kingdom, France, Germany, West Asia, and South Africa.
9. FILA
Fila brothers founded the company.

Italy was founded in 1911.

Headquarters are in Seoul, South Korea.

FILA Holdings is the parent company.
Fila is the best shoe brand in India. Fila was founded in 191 in Biella, Italy. In India, sports shoe brands are well-known and in high demand. It receives positive feedback and is one of the most prominent shoe companies. Fila has been manufacturing Footwear for 100 years, and the quality of their product has steadily improved over time. Fila shoes have a high-end appearance.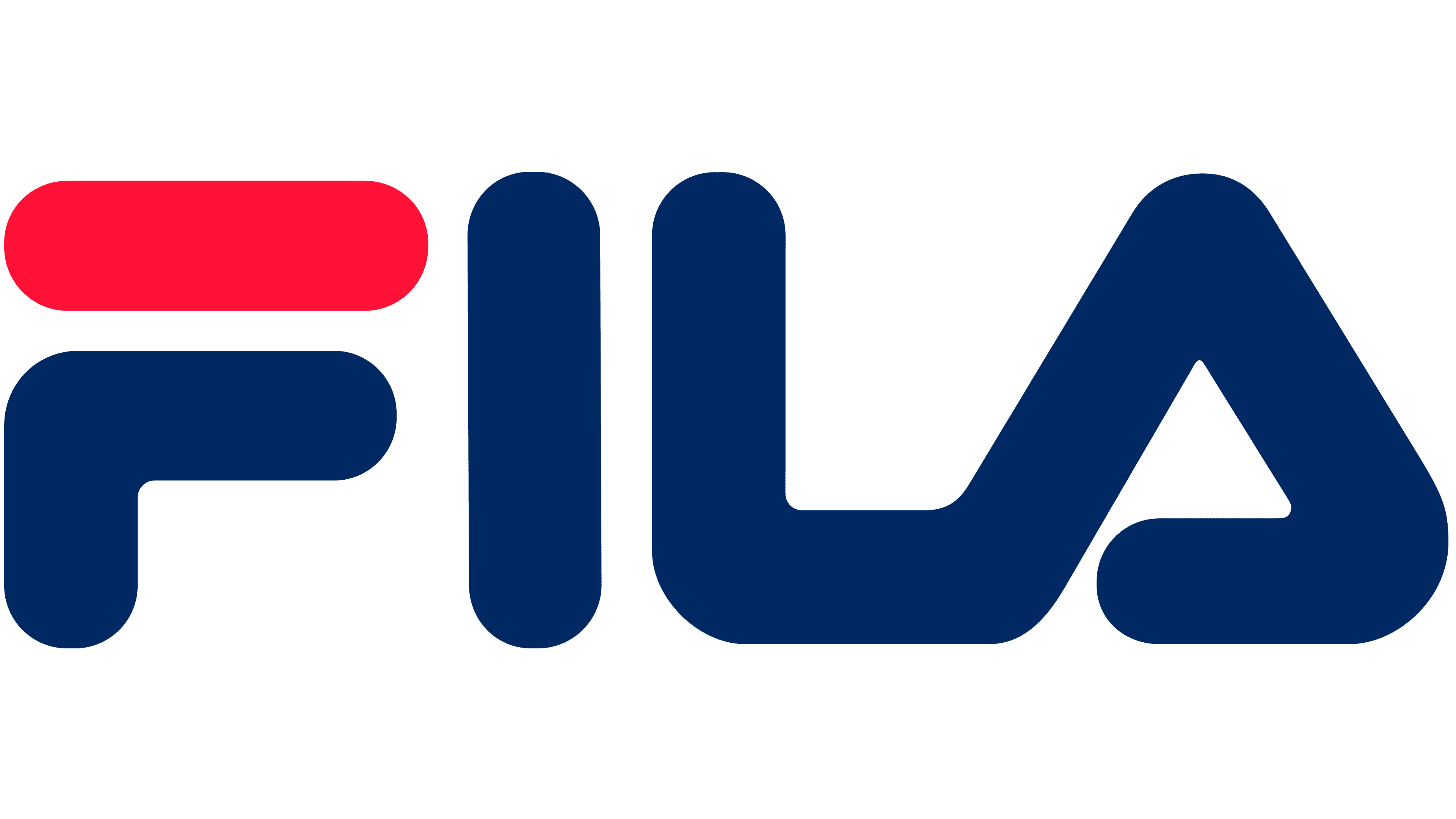 10. Arrow
Arvind Pandey, the company's founder

Year established 1974

Gujrat, India is the company's headquarters.
Arrow is one of India's most sought-after men's shoe brands. A company in India that manufactures and sells formal and casual shoes under licence from America's leading brand, Arrow. They provide very exclusive shoes for men, including a formal men's collection and various loafers.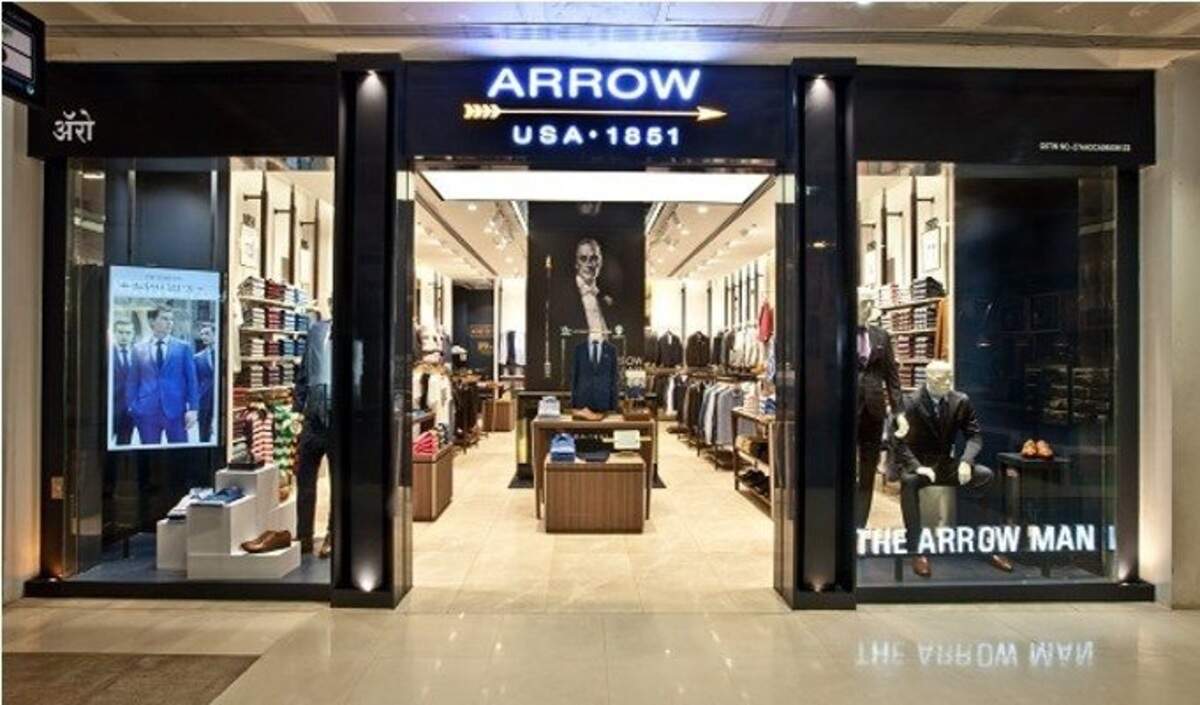 Everything about Indian Footwear
Shoes contribute significantly to our human experience, from the soles to the souls. Shoes, whether bouncy new sneakers or bright red pumps, can make anyone smile and take any outfit to the next level.
Knowing how important proper Footwear is, and inspired by the industry's current success, youth across the country have taken to filling the gap between high-priced Mochi and Jimmy Choo with zeal.
Meera Samadhiya decided to start her own footwear company in 2013 after receiving a degree from CFTI, Agra, specialising in the leather footwear industry, working with the best domestic brands, and being encouraged by friends and well-wishers. Driven by passion, she struck gold and also quickly became the blue-eyed vendor across Agra.
This phenomenal rise of entrepreneurship across the footwear industry provides insight into its transformation from a traditional labour-intensive sector to a highly specialised industry. Implementation of the current central sector scheme 'Indian Footwear, Leather & also Accessories Development Programme' (IFLADP)has been instrumental in fueling the leather and footwear industry; thus, opening up visits In today's ultra-fashion-conscious world, everything from flats, sandals, and also stilettos to boots and sportswear reign supreme.
Footwear fashion and development
The historical context identifies the evolution of Footwear from a commodity to an image, attitude, and lifestyle. India, as a country of artisans, has long been admired for its traditional craft of shoemaking.
Leather chappals in Kohlapur, embroidered Juttis in mainly Jodhpur, Indo-Tibetan felt boots in Sikkim, and also vegetable fibre shoes in Ladakhor are examples of traditional Footwear made by village craftsmen.
The traditional footwear industries have clearly taken technology to heart in recent decades, which has greatly benefited both shoemakers and shoe wearers. Because India is such a diverse country, the traditional Footwear found throughout the country is also diverse.
Small and also medium enterprises in India have a significant role to mainly play in the development and also advancement of the footwear sector by sustaining and increasing their export contribution through cluster development and other activities.
Dimensions of Attitude
India is on the current verge of a retail boom, fueled by rapidly changing lifestyles and shopping habits. With a changing retail landscape and evolving styles, the Indian footwear industry is poised for most explosive growth in the future. The Indian market is brand-driven, with organised players dominating sales.
The increasing penetration of the internet and social media into the lives of Indian consumers has significantly altered their purchasing habits. Consumer purchasing habits are also being influenced by urbanisation.
Rising brand awareness and higher discretionary incomes have resulted in massive growth in footwear consumption. As a result, it can be also deduced that Footwear, in addition to being a part of one's wardrobe, has also become a major status symbol these days.
Growing global competition is paving the way for the new development of innovative Footwear with a focus on improving user experience.
The use of polyurethane capsules in the current manufacture of athletic Footwear is a new and popular technology. Some shoes are also equipped with sensors that measure speed, distance travelled, and calories burned.
Some innovative running shoes feature a carbon-fiber spring-like flange under the sole to help propel the runner forward. The growing preference for premium and customised products has sparked the custom shoe trend. Many international brands have launched services that allow customers to personalise their shoes with patriotic prints of their choice.
Reforms to the industrial structure to promote inclusive growth
What we wear on our feet is just as important as what we wear on our bodies. In the Indian context, the footwear industry is a critical segment of both leather and non-leather products.
MSMEs have evolved as entrepreneurship nurseries in order to help the industry move forward and expand capacity by introducing incentives for attracting foreign investments across footwear units.
The introduction of footwear park complexes has transformed the existing scenario by establishing new modernised production centres in addition to the existing production hubs in Andhra Pradesh, Uttar Pradesh, and Tamil Nadu. Furthermore, the Ministry of MSME is implementing several schemes to provide capital subsidies and capacity building in the footwear industry.
CLUSTERING: A BENEFIT FOR LEATHER FOOTWEAR EXPORTING SMEs
The Ministry of MSME in India has introduced footwear clustering to establish cooperation and joint strategy among firms as well as from the government for the survival and growth of the SME sector.
The Agra shoe industry is also one of the largest leather-footwear clusters, with the Central Footwear Training Institute and MSME DI Agra as major stakeholders. Agra is India's largest Footwear manufacturing hub, with a massive annual manufacturing value. Cluster development activities in the footwear industry have significantly increased private capital flow in the organised segment and improved capacity to meet future growth prospects.
While the prospects for India's leather footwear industry have improved as a result of declining production of leather footwear in Western European countries, the industry in India requires significant capacity enhancement in order to fully capitalise on this opportunity. However, given the potential of Indian footwear manufacturers, it is disheartening to mainly note that India's export share of global imports for leather footwear is only around 2-3%.
The footwear industry is a new-age career.
Job creation is also arguably one of the current most important indicators of a government's ability to envision and implement economic policies. The micro, small, and also medium enterprise sector is a major job creator in many industries, including Footwear, which employs nearly 1.3 million people.
Since Footwear always has and also continues to play an important role in complementing any good fashion trend that comes by, whether it is professional, semi-formal or routine, hence the most biggest advantage that a career in the new footwear industry comes with is that of being non-seasonal and always evolving.
Footwear designers, Product Developers, Footwear Technologists, Marketing Executives, Quality Controllers, Merchandisers, Planning Executives, Trend Analysts, and other positions are available in the industry. Most importantly, the footwear industry has helped to foster a spirit of entrepreneurship in the country, living up to the time-honored adage of poverty alleviation through self-sufficiency. Those with a flair for creativity and an aptitude for innovation have made a fortune in the industry by launching their own shoe lines under registered labels.
Where to begin?
Leading vocational institutes across the country offer a variety of undergraduate, postgraduate, diploma, and certificate courses in Footwear Design, and Manufacturing, Management, and also Technology, to name a few. CFTI Agra, for example, remains at the forefront of producing industry-ready professionals.
Central Footwear Training Institute (CFTI), Agra is a government of India organisation that has been developing human resources for the Footwear and allied industries since 1963 through various long-term, short-term, and need-based training programmes at its campus in Sikandra and elsewhere as ORPs.
CFTI boasts in-house design studios equipped with computer aided mainly design (CAD) systems and also 3D shoe design packages, churning out designs that are in sync with seasonal global trends. The availability of laboratory facilities for main physical testing, established in collaboration with international agencies, is also beneficial to students enrolled in the institute while also improving the knowledge and skills of the existing staff.
International players and global brand houses have rushed to hire CFTI graduates. Some choose to go it alone and open their own design studio, creating exclusive pieces for boutiques, fashion shows, or even for individual clients.
Dynamic shifts
The leather footwear export sector is facing headwinds as a result of a difficult internal and external environment. Even though e-commerce is booming, it is difficult to sell Footwear over the internet because people still want to try on a pair of shoes before making a final purchase.
The time has come to strengthen ties between large and export-oriented units and micro-manufacturing units. Clearly, M/o MSME is working hard to bring about a revolution in the footwear industry. However, it is critical to change the mindset of the youth, who must realise that entrepreneurship, in addition to being a sustainable way forward for the economy, is also a good significant means of self-employment.
Milestones attained/Footwear reaching new heights:
• After China, India is the world's second-largest footwear producer, accounting for 13% of the global footwear production of 16 billion pairs.
• India produces 2 billion pairs of various footwear categories, with a nearly equal percentage of leather and non-leather Footwear.
• India is the third largest footwear consumer country after China and the United States, with nearly 1.66 pairs consumed per person, while the global average is 3.0 pairs.
• Nearly 15000 units manufacture Footwear in India, with a total turnover of Rs. 50,000 crore, including Rs 32,000 crore for the domestic market and Rs 18,000 crore for exports.
The Advantages of Shoes and Why They Are Important-
It's easy to take good Footwear for granted when you can walk into any store and choose from hundreds of different colours, sizes, and styles of shoes. This is not the mere case for many people in impoverished areas such as the Caribbean, West Africa, and Central America. In fact, over 600 million people worldwide lack access to shoes.
This is extremely unfortunate because the significance and benefits of shoes cannot be overstated. Protective Footwear that fits properly is critical for overall health and comfort.
1. Shoes help to prevent foot problems.
Going barefoot for an extended period of time or wearing ill-fitting shoes can result in the following:
Toenail encrustation

Nail fungus infections

The foot of an athlete

More serious issues can arise over time. Bunions can form, causing foot pain and disfigurement. A lack of proper foot support for an extended period of time can cause arches to collapse and cause severe joint pain.
2. Shoes Reduce Pain
Part of the job of shoes is to mainly absorb impact as we mostly walk, but bad shoes (or no shoes) can also throw the whole body out of alignment. Pain is almost always a side effect of shoes that do not have enough padding or do not allow for an even stride.
Bad shoes harm the ankles, knees, hip joints, and lower back. Pain limits mobility and makes it difficult to perform normal daily tasks.
3. Shoes Guard Against Infections
In many parts of the world, sanitation is deplorable, and disease is rampant. Going barefoot in areas where animal and human waste are not properly disposed of exposes people to parasitic worms and other foot infections. These diseases can be crippling or even fatal.
Going barefoot exposes humans to hookworm, tick bites, and injuries. Stepping on broken glass or rusty nails, having a nasty encounter with a prickly bush or winding up with an itchy rash from poison ivy are also concerns.
Rise
The Footwear Market is expanding, with the highest revenue growth of 31.37 billion, with current Global Significant Growth, Shares, Size, Trends, Revenue, and Opportunity Analysis by 2029.
Due to the current high demand for convenient and also comfortable Footwear, and also companies focusing on a mere few key specifications, such as good creative designs, product advancements, and also advanced technical manipulations, the footwear market is mainly expected to grow.
In its report titled Global Footwear Market, Data Bridge Market Research provides comprehensive insights and also detailed research on this market. The report discusses the key factors driving the growth of the main Footwear market, untapped lucrative opportunities for all manufacturers, the latest trends and developments shaping market growth, and other valuable insights across various market segments.
Adopting such a Global Footwear Market research report is one of the critical keys to business success. While working on this report, a market research study determines the general market conditions.
It also calculates the likely market for a new product launch and evaluates the client company's market share and potential sales volume. Furthermore, it recognises the different types of consumers, their reactions and opinions on the products, and their thoughts on a product's step-up. The convincing Footwear report also estimates the best method for distributing specific products.
According to Data Bridge Market Research, the footwear market is expected to reach USD 31.37 billion by 2029, growing at a CAGR of 13.33% during the current forecast period. The footwear market report mainly examines the current growth, which is also being driven by rising consumer awareness of sports activities among both men and women.
Because of the presence of many well-established companies, the global footwear market appears to be fragmented. Furthermore, this raises the market's level of competition. As a result, players are using various strategies to maintain their market leadership, such as mergers, acquisitions, and joint ventures.
Several market participants, for example, are collaborating with other businesses to expand their manufacturing capabilities and develop innovative products. Many footwear companies are increasing their R&D efforts in order to develop next-generation products. They are also focused on currently providing cost-effective and also high-quality products in order to expand their customer base. These initiatives are expected to mainly generate revenue opportunities in the global footwear industry.
New Development
In October 2021, Puma S.E. will open its largest store in north India in Gurgaon. The store, which is located in Gurgaon's CyberHub retail destination, is a "digitally-enabled experiential store" with digital touchpoints designed to attract digitally savvy customers who are increasingly shopping online.
Nike released its 'Rawdacious colorway palette' in July 2021 for its new line of athletic Footwear, which mostly includes the Pegasus 38, Invincible Run, Air Zoom Superfly Elite 2, ZoomX Vaporfly NEXT percent 2, and Air Zoom Alphafly NEXT percent 2.
In July 2021, Nike will officially launch the Nike App, the company's fastest-growing platform.
Consider Data Bridge Market Research for this report, which could have a positive impact on your revenues.
This research also provides the most recent product news, trends, and updates from the industry's leading players who have capitalised on their market position.
It also provides strategic plans and also standards for arriving at informed business decisions made by the main key players, thereby promoting your go-to-market strategies.
Furthermore, it provides insights into the dynamics of main customer behaviour that can assist the organisation in better curating market strategies.
The use of exclusive tailor-made tools, as well as primary and secondary research, and our in-house data model, assists us in obtaining precise market figures.
Conclusion
I hope you enjoyed our article on the best shoe brands in India; please leave any comments or suggestions in the comments section below.
These were the Top 10 Shoe Brands In India. India also has large and unorganized shoe industries. PVC slippers and shoes are manufactured on a medium and small scale and are primarily used by people living in rural areas.
During the monsoon season in India. Kolkata and Kanpur are well-known for their handcrafted shoes that are both comfortable and fashionable.
The list of top brands is given in random order and not based on terms of financial performance, popularity, and pricing. The list of branded shoes in India is highly recommended.
So that when a consumer wants to buy a shoe, he or she can easily do so by seeing this information about a branded shoe. It is also critical to conduct research on a specific shoe before purchasing it.
Edited by Prakriti Arora