Trends
Why over 20,000 recruits have left Apple supplier Foxconn's plant in China?
Why over 20,000 recruits have left the Apple supplier Foxconn's plant in China? Workers at an iPhone manufacturing plant in Zhengzhou staged a violent protest this week in one of China's rare instances of open discontent. More than 22,000 employees left their jobs as a result. What's the cause of the unrest?
Numerous problems are plaguing Apple's largest iPhone production facility in Zhengzhou, including employee unrest, uncertainty over meeting the goals set for November-end, and, most recently, reports that more than 20,000 workers have resigned.
The workers, the majority of whom were recent hires who had not yet started working on the production line, have left Foxconn's Zhengzhou plant in China, according to a source familiar with the situation who spoke to Reuters on Friday.
The person said that the most recent departures would make it more difficult for the company to meet its goal of starting full production by the end of November. Foxconn, however, chose not to respond.
Additionally, the departures follow the company's decision to pay workers who wanted to leave the plant $1,396 (10,000 yuan).
What is the Chinese Foxconn controversy?
At the iPhone factory in Zhengzhou on Wednesday, hundreds of workers participated in protests. Men were seen smashing windows and surveillance cameras in a video posted to social media.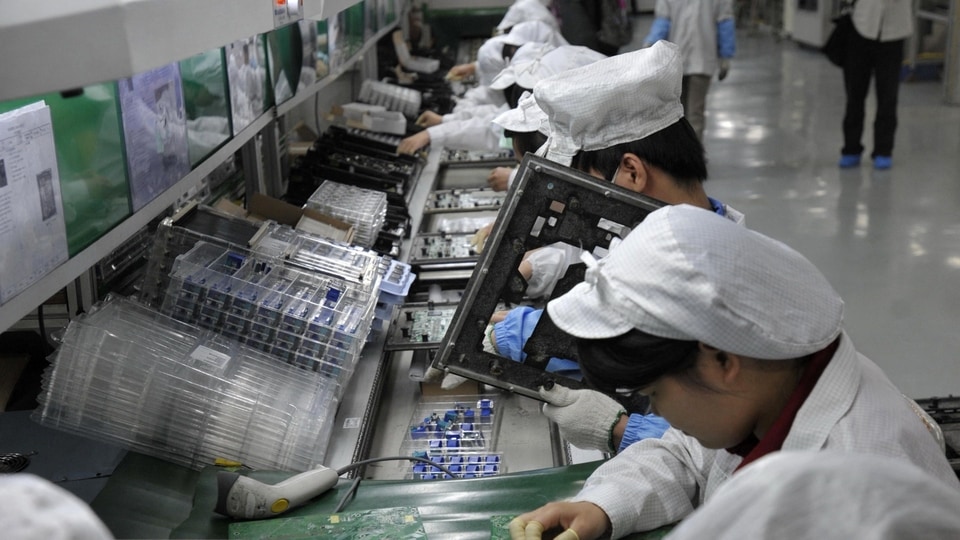 Rare instances of open dissent in China were marked by the unrest. The open dissent, according to the employees, was brought on by unpaid wages in addition to the extremely strict Covid rules.
Foxconn had started a hiring drive earlier this month, promising both higher pay and bonuses. This happened after the company took action in October to stop the spread of Covid-19. Many employees were forced to isolate due to company restrictions, and the conditions in the factory also made many workers leave.
Even some employees complained about having to live in dorms with coworkers who had Covid-19 positive tests.
Videos that were uploaded to Chinese social media showed people waiting in line for buses. One of the posts read, "Time to go home." The videos also show employees chanting, "Give us our pay!"
How has Foxconn responded?
Foxconn, also called as Hon Hai Precision Industry Co Ltd, has claimed that it has fulfilled its payment contracts in light of the workers' protest. Additionally, it stated that it was "untrue" that employees were made for sharing a room with infected staff.
The business continued, "Regarding any acts of violence, the company will also continue to communicate with employees and also the government to avoid reoccurring incidents."
What effect will the Foxconn controversy in China have on the production of iPhones?
According to a recent source with knowledge of the situation, it is unlikely that Foxconn will be able to resume full production at the plant due to the disruptions brought on by the unrest, which have affected the new hires who were supposed to fill the workforce gap.
However, according to a different source, the unrest had no impact on the plant's production, and the output remained "normal."
Since the unrest started in late October, Foxconn's shares have fallen 2%.
According to D. A. Davidson, an analyst at Thomas Forte, some iPhone sales may move from the crucial holiday quarter to the March quarter as a result of the disruptions.
What took place in October?
Foxconn imposed a closed-loop system at the Zhengzhou iPhone plant in late October. Staff members live and work on-site under the system, cut off from the outside world.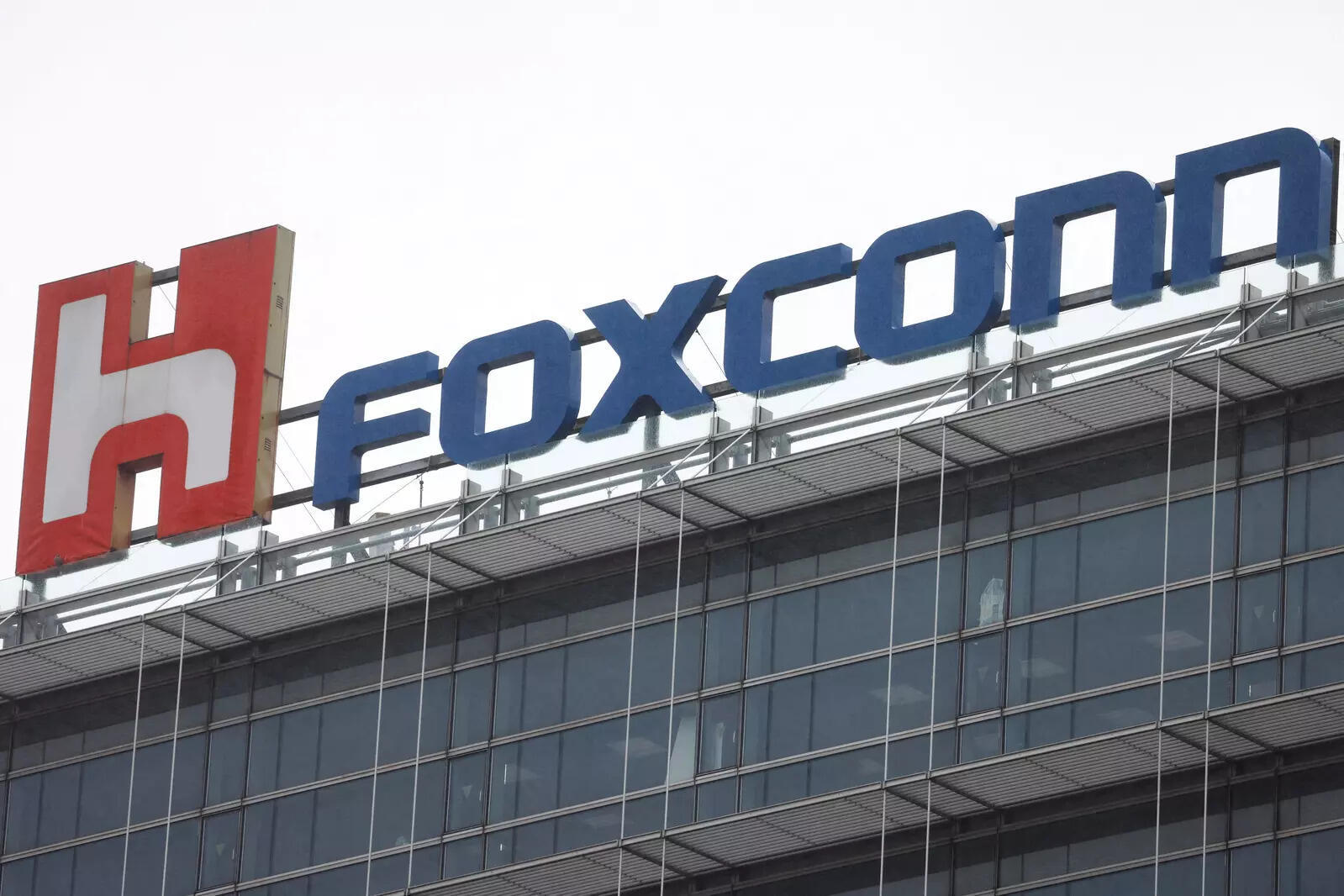 Foxconn's inability to stop Covid outbreaks, strict quarantine regulations, and appalling working conditions, including food shortages, led to the start of discontent.
Former employees estimate that thousands of people left the factory campus as a result. The company has thus had to provide bonuses and higher salaries in order to keep employees and recruit new ones.
Foxconn also apologized for a "technical error" involving pay that occurred when hiring new hires, despite the fact that employees claimed it was a contributing factor in protests that resulted in physical altercations with security guards.
Foxconn, an Apple supplier, apologizes for a hiring error at a COVID-affected plant in China.
After experiencing new labor unrest, Apple's top supplier Foxconn apologized to workers and claimed that a "technical error" occurred when hiring new hires at a COVID-affected iPhone factory in China.
On Wednesday, hundreds of workers protested at the largest iPhone plant in the world in Zhengzhou, China. The unrest was sparked by claims of unpaid wages and annoyance with the harsh COVID-19 restrictions. Men smashed surveillance cameras and engaged in physical altercations with police.
Workers also claimed in social media videos that they also had been informed by Foxconn that all bonus payments would be delayed. Some main employees also complained about being forced to live in dorms with coworkers who had COVID-positive tests.
In response to the new issue, Foxconn said in a statement, "Our team has been investigating the matter and discovered a technical error occurred during the onboarding process."
We guarantee that the actual pay is the same as what was agreed upon and also indicated in the official recruitment posters, and we apologise for the computer system's input error.
According to a Foxconn source familiar with the situation who spoke to Reuters on Thursday, the biggest protests had subsided by then and the company was in contact with workers participating in smaller demonstrations.
The source claimed that production at the plant continued on Thursday after "initial agreements" were made between the company and the workers to end the conflict.
The Taiwanese business claimed that it would honor new hires' requests to leave the factory campus and offer them "care subsidies" if they did so.
Some employees complained they were never sure if they would get meals while in quarantine at the vast industrial campus in central Henan province in the videos that went viral online on Wednesday.
One person claimed that Foxconn "never treats humans as humans."
China reported a record number of new COVID cases on a daily basis on Wednesday, up from the previous high of 29,317 on April 13.
SHARES DROP
On Thursday morning, shares of Foxconn decreased 0.5% while the overall market increased 0.5%.
The iPhone 14 Pro and Pro Max are among the products made by Apple Inc. in the Zhengzhou facility, which employs over 200,000 people.
Apple claimed to have personnel working there and to be "closely collaborating with Foxconn to also ensure that their employees' concerns are addressed." 70% of iPhone shipments worldwide originate from the factory.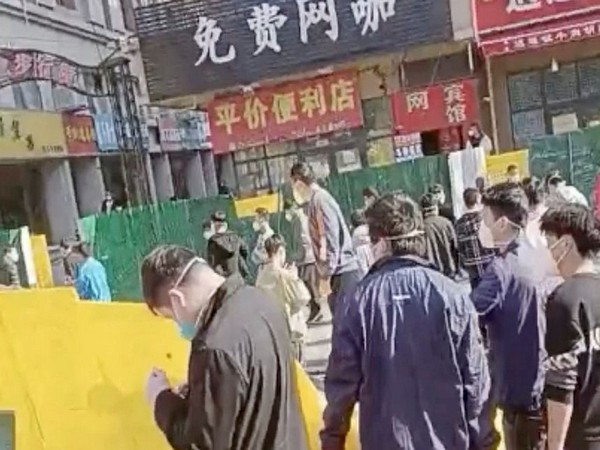 According to Reuters, Foxconn aimed to resume full production at the Zhengzhou factory by the second half of the month after worker unrest caused a 30% drop in iPhone production in October.
Apple has issued a warning, stating that fewer premium iPhone 14 models will ship than initially anticipated. According to Wedbush Securities analyst Daniel Ives, Apple will lose about $1 billion in weekly iPhone sales as a result of the shutdowns.
Since October, the factory has been shaken by employee unrest and discontent, primarily as a result of strict quarantine regulations, frequent COVID outbreaks, and unfavourable working conditions, including food shortages.
Some employees left the campus rather than comply with Foxconn's so-called closed-loop system, which mandates that employees live and work on the premises while cutting off contact with the outside world.
Edited by Prakriti Arora