Trends
Top 10 Best HR Tech Companies in India 2023
Top 10 Best HR Tech Companies in India 2023
The term "HR technology," or "human resources technology," refers to best software and related gear used to automate hr activities in businesses. Workforce analytics, performance appraisal, talent acquisition, employee payroll and compensation and compensation for employees, and benefits administration are all included.
HR technology, also known as HR tech, has advanced quickly in recent years as significant employers worldwide have adopted core HR technology solutions from specialized HR tech suppliers and enterprise software firms like Oracle and SAP. Many of these organizations are transitioning from existing on-premises systems to online platforms, including SaaS, to enter the second wave of HR technology.
Small and midsized businesses are also taking significant steps to digitize their HR processes, frequently turning to Shows, the means or cloud-based suppliers for HR technology outsourcing.
The phrase "HR tech" (Human Resources technology) refers to a broad category of hardware and software tools used to automate key HR processes. HR technology serves as a co-pilot, assisting HR specialists with time-consuming duties like:
Filing

Communication services

Data organization, storage, and analysis;

Talent acquisition;

Talent management;

Compensation management;

Benefits administration;

Performance management
Why is HR technology important to HR leaders?
HR technology helps manage the entire employee lifetime, not only lessen paper clutter and administrative tasks. HR technology has become crucial in organizations with a large number of employees. With this management support, HR professionals may enhance hiring procedures, assist managers, and increase productivity.
What else can Leaders do to leverage HR technology properly?
Well-prepared HR professionals can embrace new technological advancements. The following advice can assist HR in making the most of HR technology to promote performance in the sink-or-swim workplace:
Expand and update knowledge. To get the most out of the technology, gain a deep understanding of it. As managers and professionals learn to use the new technology, HR may set an example by ensuring a high standard of competency.
Refresh tech-related regulations. HR must regularly update rules to make them impartial, consistent, and fair as HR digital breakthroughs alter how people work.
Work together with IT. HR is in the spotlight, assisting the users of this technology, while IT looks after the back-end hardware and software linked to hiring, training, and collaboration. To avoid mistakes and enhance the employee experience, HR and IT experts can work together.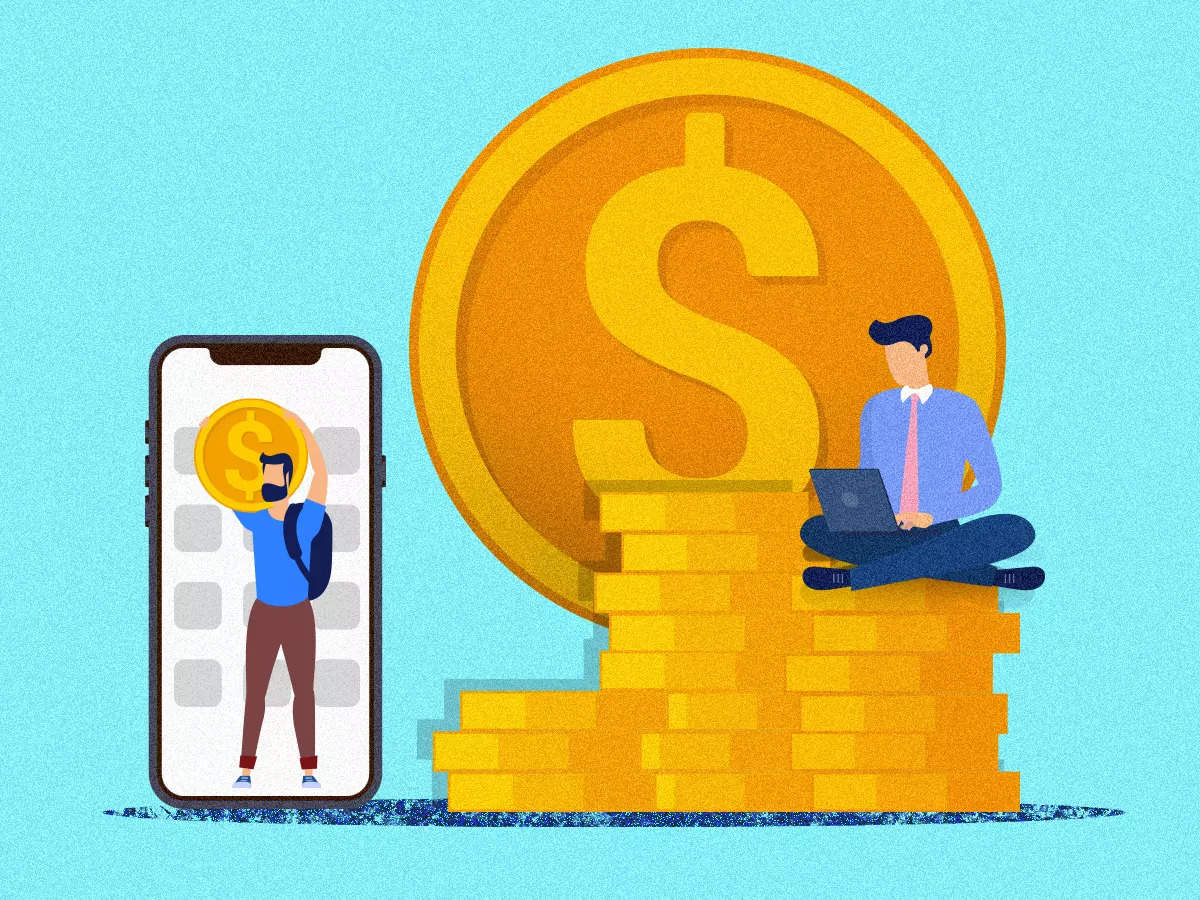 Develop the workplace community. Organizations must be able to adapt as new technology is introduced often. Businesses can become more agile when they create a culture of respect, cooperation, and trust. These principles lay the groundwork for deft decision-making and quick mobilization.
Companies have discovered an ideal way. To handle recruitment since they are unable to invest a lot of resources in it, namely by contracting with an HR firm! The task would then be completed for you by another company. Let's learn more about this new endeavor and see if the market will stabilize it. Let's examine the background of the leading HR technology startups in India.
HR Core Technology
Core HR's toolkit covers the fundamentals of HR.
Payroll. The payroll system is frequently created by combining numerous pieces of software. It contains all of the components and information needed to make payday possible. Executive incentives and sales remuneration are the main factors adding complexity to the payroll process.
Attendance and time. The cornerstone of this field, which frequently incorporates scheduling, are time clocks, attendance records, and timekeeping.
Workforce administration (WM). WM covers assigning personnel to shifts and tracking sick days, vacation plans, and vacation time. A specific set of abilities may be necessary to work in highly technical contexts (such as nuclear or aerospace).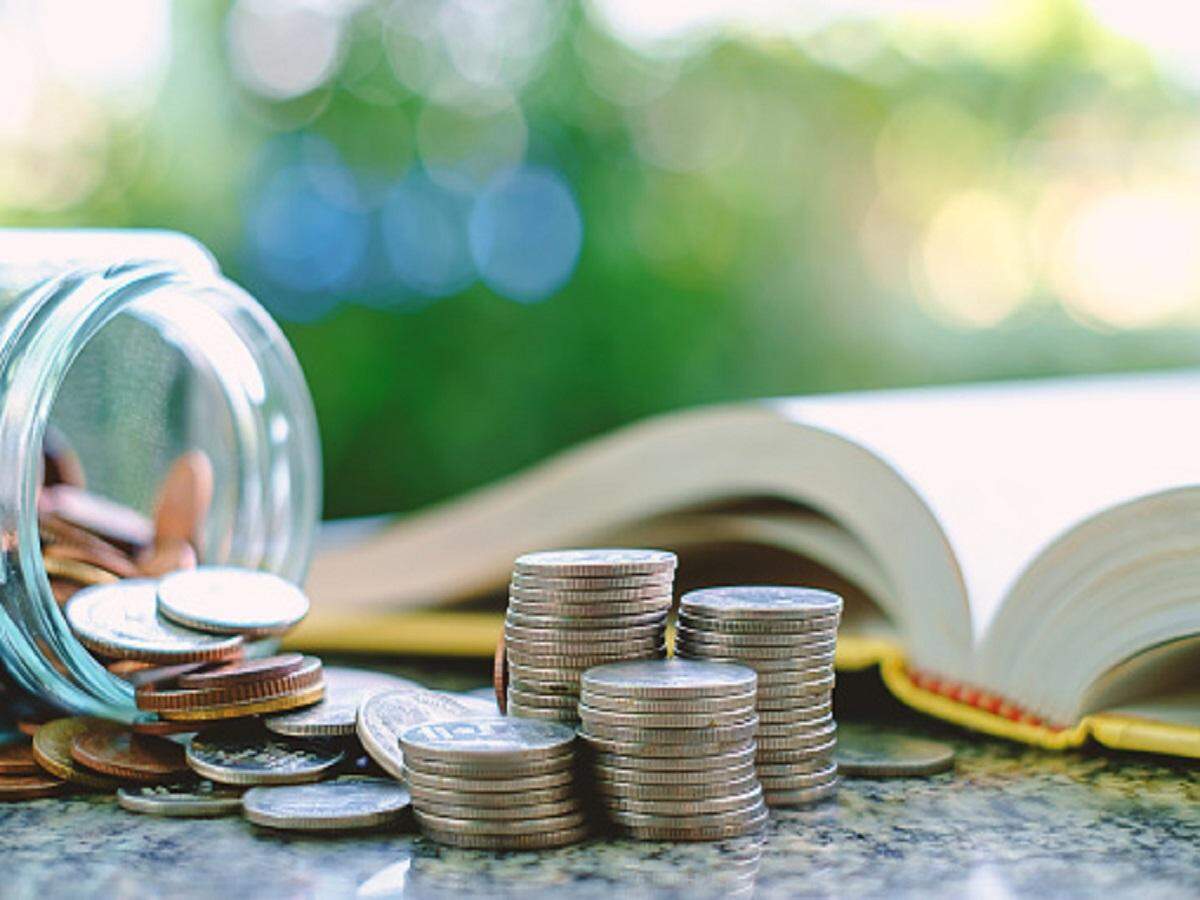 Benefits Management (BA). Making sure that gains are dispersed efficiently and somewhat is the main difficulty. When firms choose to become self-insuring, BA complexity increases. This includes pension administration. The Health Care Insurance Portability and Accountability Act regulates some of the data when medical information is present (HIPAA).
Informational system for human resources (HRIS). The HRIS serves as the central database for employee data. Typically, the information is compiled into profiles, which may contain a list of abilities and personal contact details. The "system of record" is another name for HRIS. Using the HRIS as an employment directory is possible.
Org charts. The more intricate the organization, the longer it takes to figure out how to identify who reports to whom. An effective organizational chart makes it clear who works with whom. Great org charts software is essential when the operation needs to adapt due to layoffs or shifting business conditions.
Analytical and data (D&A). Tools created expressly to shed light on the effectiveness of both the Hrm and the employees in the firm are valuable due to the breadth and variety of information in the Human resources department (and the company). Implementing a D&A toolkit typically entails resolving several data integration issues. The project is frequently started because the advantages go far beyond straightforward data integration.
Internal communications (EC). When EC started, it was as easy as printing the staff newsletter and editing the benefit brochures. Engagement surveys, email marketing, feedback loops, recognition software, and collaboration platforms are part of today's EC role.
Mentioned below are the top ten HR Tech companies in India working constantly supporting people and their processes.
1. Belong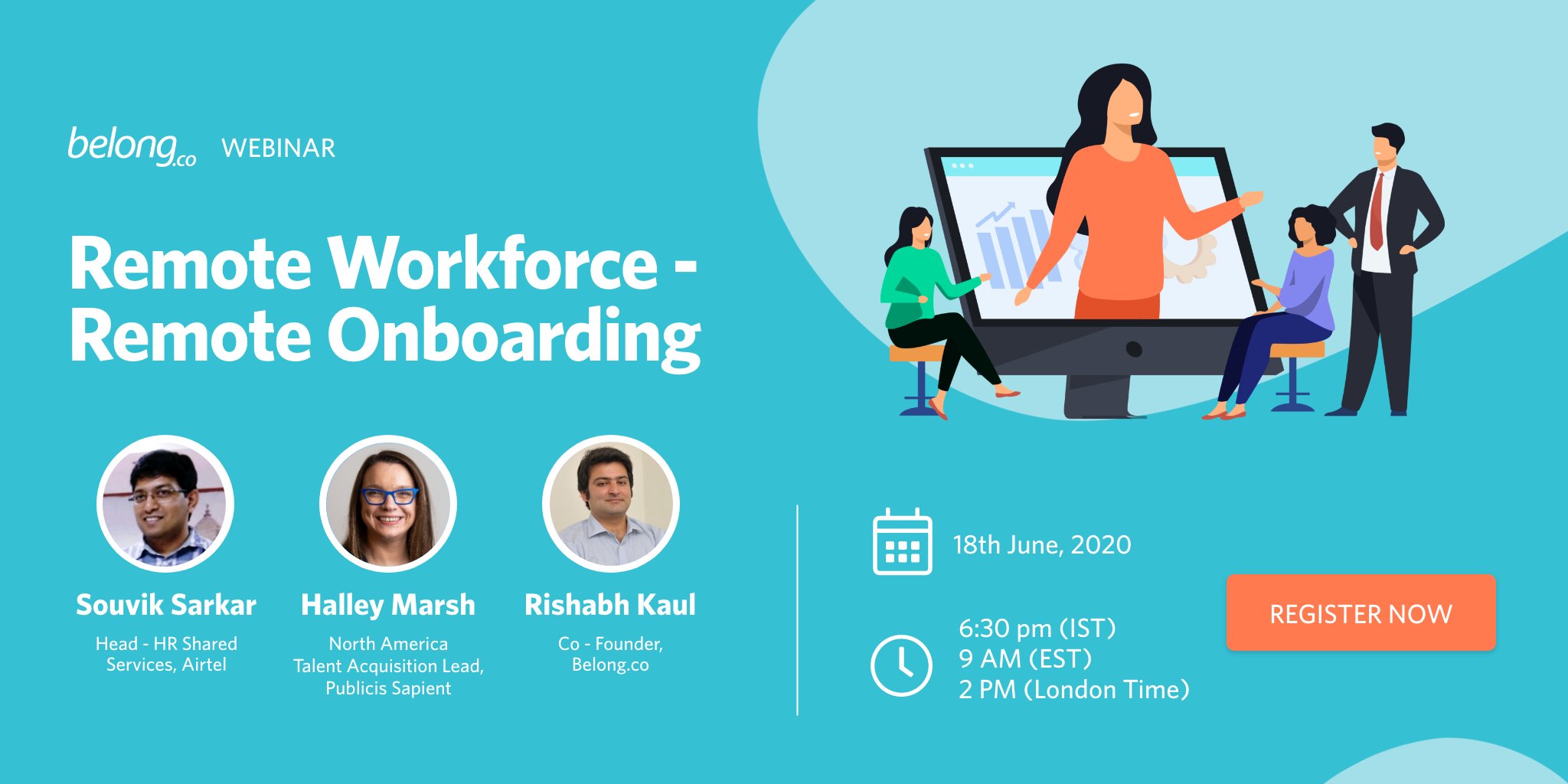 Belong is a platform for predictive hiring that uses data science & predictive analytics to find and engage high-impact talent. They are regarded as one of India's leading HR-Tech firms.
Belong now collaborates with Cisco, ThoughtWorks, Reliance Jio, and Amazon. The machine learning algorithms used by Belong enable businesses to find and target high-fit talent, connect candidates through tailored communications, and quicken hiring processes at scale.
The business raised $10 million in 2019. Belong, an HR tech firm created in 2014 with Vijay Sharma, a graduate of BITS Pilani, is a prediction hiring tool that uses data science and modeling to identify and engage top talent. They are regarded as one of India's leading HR technology firms.
Belong works with Cisco, Jio, Amazon, and ThoughtWorks. Employers may find and target highly qualified candidates with the aid of Belong's ML algorithms, engage candidates with personalized outreach, and cut down on hiring times overall. The business raised $10 million in 2019.
2. Darwinbox
Jayant Paleti, Chaitanya Peddi, and Rohit Chennamaneni founded Darwinbox in 2015. A provider of cloud-based HR solutions is Darwinbox. Darwinbox, a full-service HR platform, provides solutions for hiring, essential HR procedures, employee involvement, reward systems, employee mobility, and other issues.
A recruiter can use the platform's AI engine to examine job requirements and an employee profile, picking out keywords to determine a specific rating measure. Therefore, when there are 400 applications for a job, the algorithm will shortlist roughly 10-15 candidates for the recruiters to speak with, saving time, boosting efficiency, cutting expenses, and improving talent acquisition. Around 100 clients, notably Paytm, Ekart, Spencer's, Delhivery, and others, are served by the three-year-old business.
A provider of cloud-based HR solutions is Darwinbox. Darwinbox, a full-service HR platform, provides solutions for hiring, essential HR procedures, employee involvement, performance management, worker movement, and other issues. A recruiter can use the platform's AI engine to examine job requirements and an employee profile, picking out keywords to determine a specific rating measure.
Therefore, if there are 400 applications for a job, the computer will shortlist roughly 10-15 candidates for the recruiter to speak with, saving time, boosting efficiency, cutting expenses, and improving talent acquisition.
3. Edge Networks
EdGE Networks, founded in 2012 by Arjun Pratap, offers a range of AI-powered technologies that not only automatically find, screen, and engage the best employees and candidates for a position but also suggest the best career path and create a unique learning opportunity for each employee.
The group at EdGE Networks has spent the last six years creating productivity tools that use AI to assist businesses in overcoming difficulties related to workforce planning, talent transformation, workforce optimization, and talent acquisition. Three enterprise products offered by the company—Talent Analytics, Workforce Optimization, and HIRE alchemy—cover the whole spectrum of HR needs.
4. Monjin
On Monjin, evaluations are not carried out using technology. • The interviewers and applicants are linked on the Monjin engines via AI for an interview. Senior industry professionals evaluate potential workers for a company. The conversation is indexed, scored, and labeled by skill, subskill, behavior, and competency. The customers have access to a taped interview in which they can see both the interviewers and the applicant in the frame. An assessment also includes a summary video that the expert presents.
5. Mettl
In addition to other services, Mettl provides:
Programming exams.

Psychometric assessments.

Aptitude tests.

A library of more than 200 pre-built tests.

An interviewing app.

Assessments of job-related abilities.

Remotely proctored exams.

Deep analytics in process improvement.

A certificate platform.
The Gurugram-based HR technology company has more than 1,800 clients worldwide and is present in 100 different countries.
6. Collibra
Collibra is an edge digital analytics platform that claims to accelerate digital transformation across all functions, providing value outside of essential HR services. With approximately €580 million in funding, they are also the most supported startup in Belgium and have a unicorn valuation of almost €4.5 billion.
This results in a solution for HR that expands digital analytics cloud services, connections with other technologies, and capabilities – Collibra also plans to double its workforce by 2023 – allowing HR customers access to data via an intuitive, all-in-one flexible platform. An enterprise-oriented information governance platform for managing data and stewardship is provided by Collibra Software.
It enables companies to understand their data better and make more informed business decisions. The Collibra broad portfolio enables enterprise customers and IT to collaborate on a single platform to create a data-driven culture. The digital analytics company is called Collibra. By providing precise, reliable data for every purpose, for every user, and from every source, we unify your entire business. Collaborate with a few of the industry's top talent.
Customers consistently provide positive feedback for Collibra, which is already employed by businesses like Rolls Royce, AstraZeneca, and Legal & General. As a result, the company's future is promising.
7. Odoo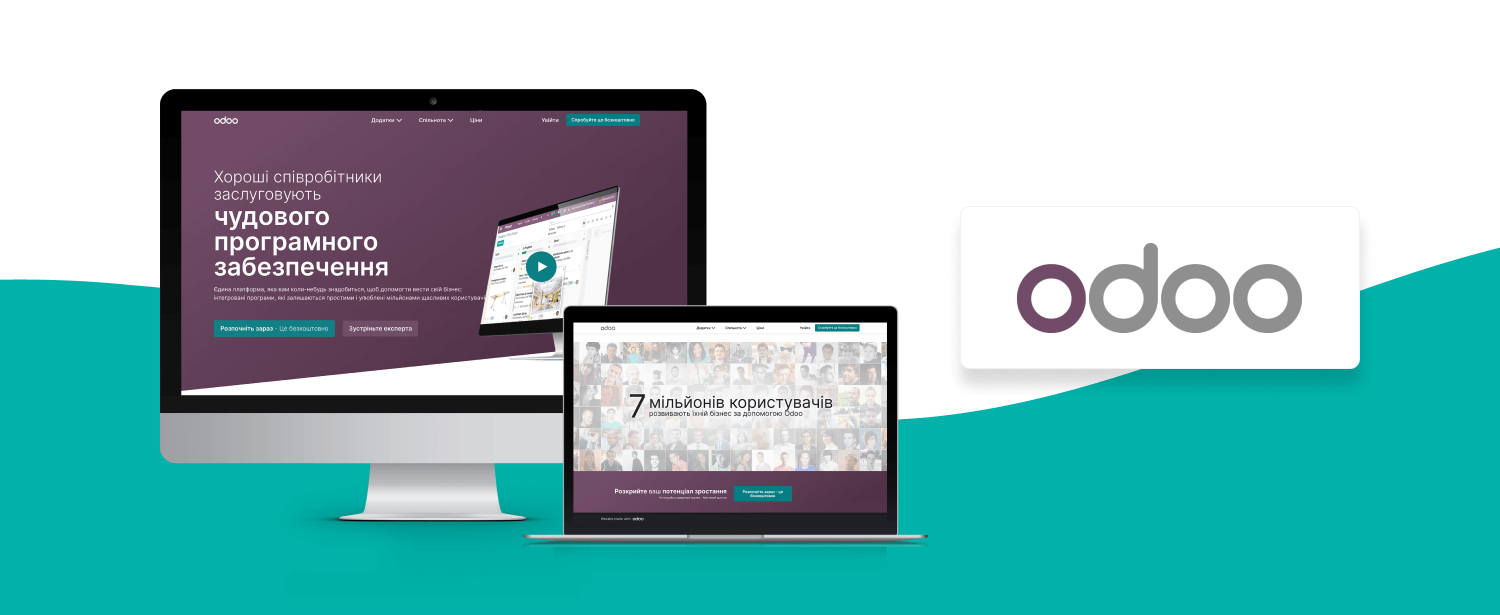 Following Collibra, the second-most successful fundraising technology company in Belgium, Odoo, has received over €0.5 billion in funding to expand its enterprise software company, including specialized apps for hiring, performance management, costs, and attendance.
The unicorn, which claims to increase networking and engagement through gamification and social technologies, has seven million members worldwide, 30 different applications, and clients, including Danone, Toyota, and Hyundai. Additionally, it asserts that compared to other well-known competitors, it is more user-friendly and business-focused. A recruiter can use the platform's AI engine to examine job requirements and an employee profile, picking out keywords to determine a specific rating measure.
Therefore, whether there are 400 applications for a job, the algorithm would shortlist roughly 10-15 candidates for the recruiters to speak with, saving time, boosting efficiency, cutting expenses, and improving talent acquisition. Over 100 customers, including Paytm, Ekart, Spencer's, Delhivery, and others, are served by the three-year-old business.
In terms of sales, CRM, program management, logistics planning, manufacturing, financial management, and human resources, Odoo is a comprehensive e-commerce system that can handle your business's complicated needs without being unduly advanced. Additionally, Odoo said that its goal is to provide companies and users with user-friendly, feature-rich, tightly integrated software, and easy to upgrade.
8. MobileXpense
Business and employee travel are again at the front of operational consideration. The Covid-19's peaks have passed. That's where the Brussels-based company MobileXpense says it adds value: by providing local and international compliance via automation and expense specialists.
The app-based company asserts that quick, correct reimbursement would increase employee happiness and is integrateable with major credit issuers and benefits and pay companies. The fintech company's services are already utilized by Heineken, Nikon, ABInBev, Snickers, and KLM. It has won prizes for innovation and secured approximately € 20 million in funding.
MobileXpense offers leadership and management development that is interesting, practical, and seamlessly integrated into a professional's day-to-day activities. The business seeks to lead its category in practice and management development, tackling issues with business concerns such as growth, change, and future workforce readiness. The NWORX platform's automated services democratize professional development by managing human ROI from a business perspective.
9. TestGorilla
The recruitment technology company, with its headquarters in Amsterdam, is expanding after receiving a €67 million fundraising round in the summer of 2022, bringing its total venture funding backing to approximately €80 million. The company specializes in pre-employment diagnostic tests and evaluations.
TestGorilla, which was just founded during the first year of the epidemic, focuses on distant parts of hiring and minimizing the effects of hiring prejudice and substituting relevant tests and skill rankings for CVs. They must perform something right because they can already list H&M, Oracle, & Bain & Company as their clientele.
10. Seedlink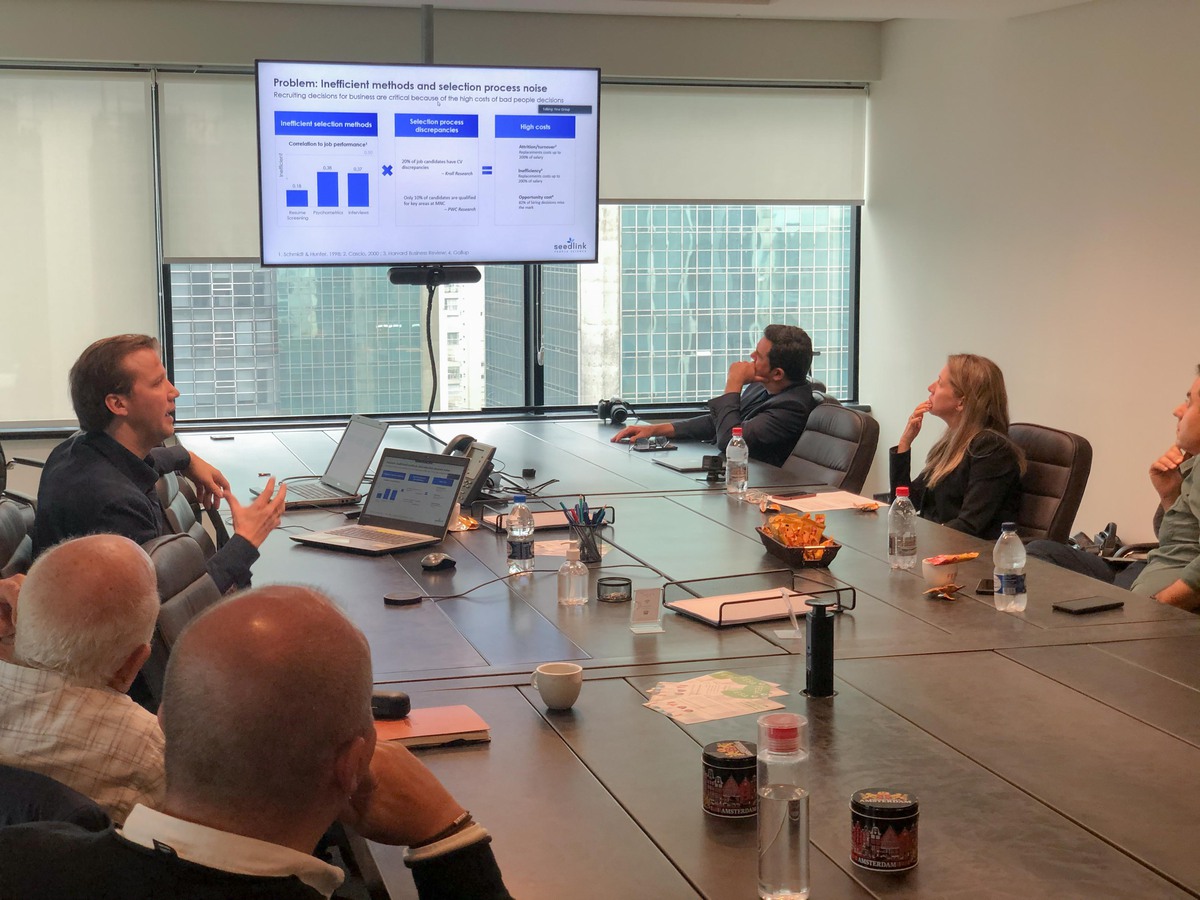 Putting AI into Hr Department, the Amsterdam-based company claims to be a global leader in HR insight and employs AI and Natural Language Processing to improve team productivity and talent acquisition.
They connect the utilization of their technologies to increased performance, improved diversity, and overwhelmingly better applicant experiences. They also extol the virtues of their technology's capacity for integration with significant HRIS suppliers. They are already supported by seven-figure funds and are used by Coca-Cola, L'Oreal, and Sephora. In 2013, Seedlink was established on the premise that tech can be a positive force. It was time to address bias, an issue that many of us deal with personally and professionally. People are much more than a resume, after all.
The digital assessment platform from Seedlink uses the most advanced natural language processing techniques to provide a deeper, more comprehensive understanding of competencies, behavior, personality, and abilities.
They can give you a predictive and in-depth image of candidates using a single AI-driven platform, compare your staff to top performers in the sector, and monitor the productivity and morale of your workforce. With Seedlink's proprietary language technology, data sets, and deep analytics, you can create wholly customized experiences, plug-and-play digital exams, or anything in between to help you unlock performance.
What kinds of HR technology firms are there?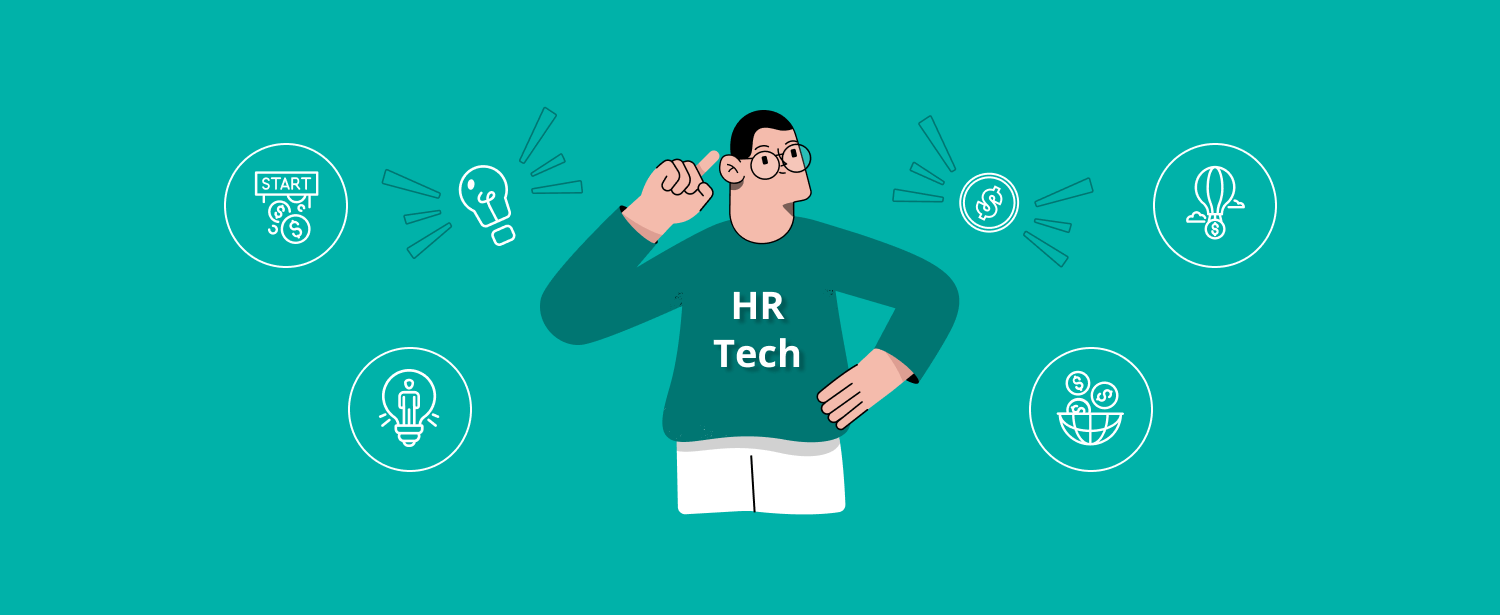 There are many different types and sizes of HR tech businesses. One HR function may be the exclusive emphasis of some software, such as applicant tracking systems, payroll management, and talent management. Employee engagement; performance management; and learning and development
Other HR tech products, such as HR platforms, provide a one-stop shop that controls everything from recruitment and training to engagement and efficiency.
Technical HR conferences
Attending HR conferences will keep you informed of the ongoing technological advancements. These give HR professionals a chance to network, hone their knowledge and abilities, and learn about fresh workplace trends. Here are the top five HR technology conferences to attend:
Transform. Through a people-driven approach, this conference focuses on fusing technological innovation and entrepreneurship.
The annual convention of SHRM. If you can only make it to one meeting, make it SHRM's all-encompassing educational networking experience.
Inclusion of SHRM. The focus of this conference is on DEI&B concepts to assist
From the start. By developing your company principles, this forum offers both online and offline events to assist you in strengthening relationships with your workforce.
Motivate HR. This conference in Tennessee is an excellent opportunity to network, improve your HR abilities, and find inspiration.
What technology trends in HR should you be aware of?
Every year, new technological innovations emerge and spread. Let's examine three recent and widespread trends:
Technology for self-service. Regardless of whether it's a pay stub, tax return, or healthcare document, people prefer having easy access to their information. Professionals won't need to call HR if you train them to use employee self-service. They'll be able to handle the administrative tasks on their own.
Options for remote work. The trend toward remote work has been accelerated by technology. Zoom, different kinds of HRIS, and collaboration platforms like Slack have all significantly contributed to enabling people to work and spend a day or more to do so from the comfort of home, even though remote work is still in its infancy.
Work-life balance Many professionals now place high importance on their well-being. While working remotely can help with work-life balance, additional difficulties come with it. HR technology enables communication, relationship-building, and handling of mental health concerns that may result from work-related stress or working situations between HR, managers, or team members remotely.
Advantages of HR software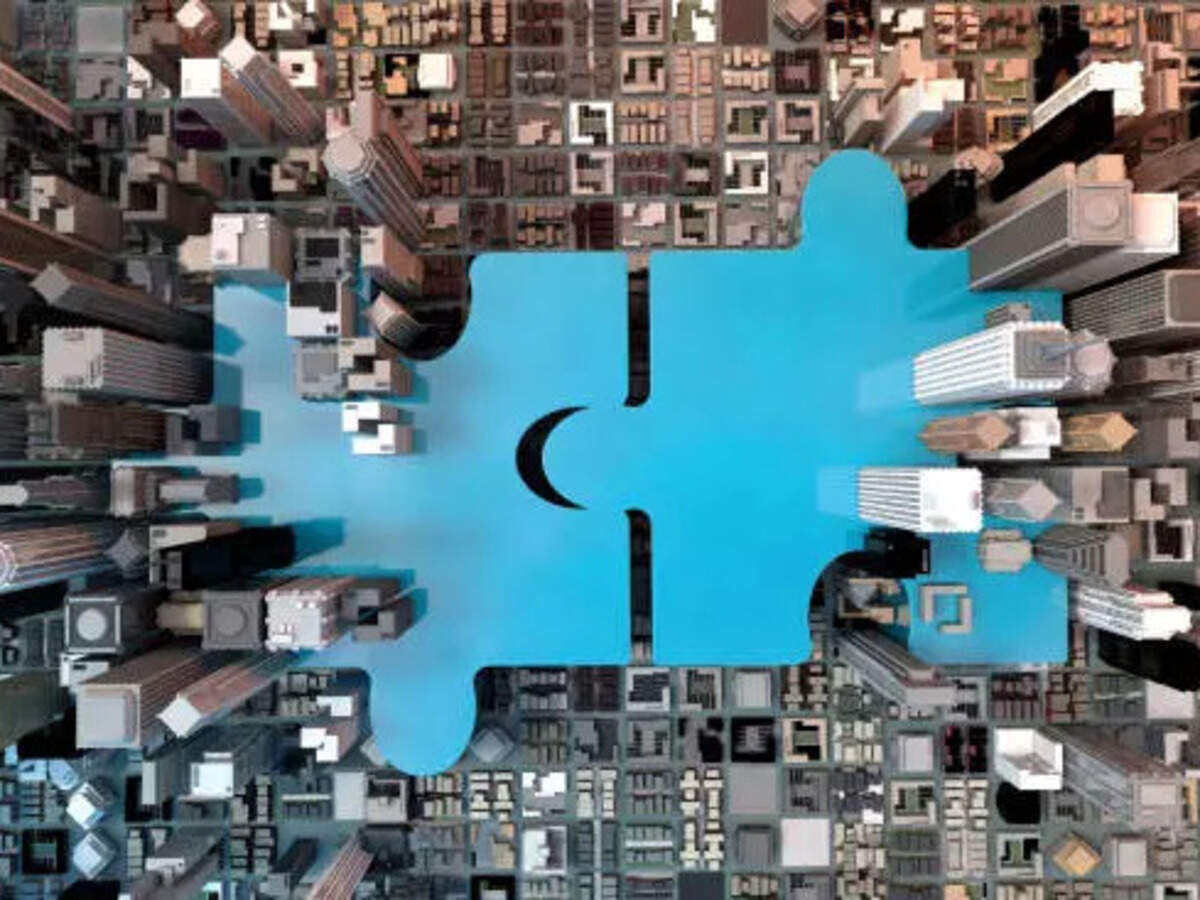 1. Increased Effectiveness
HR software aids in easing the administrative cost on HR leaders by automation all the critical HR processes, including hiring, training, payroll management, time and attendance monitoring, etc. This increases the productivity of the HR staff on projects that provide value and are essential to the company and its workers.
2. A decrease in human error
You may cut the likelihood of human errors in half by deploying Hrms in your company. Payroll data entry by hand can be very time- and money-consuming for a business. Because of this, businesses all over the world are switching to HR technology to oversee their entire staff. The majority of HR software integrates with your payment system, making accurate payroll processing simple.
3. Enhanced Compliance Rates
One of the main advantages of adopting HR software is this. HR software helps verify that your business complies with all state and federal laws. HR managers heavily rely on a Software solution to manage and report on conformity because of its advantages.
The Gdpr, right-to-work checks and training on health and safety compliance are three specific compliance domains where the Type of software is assisting firms.
4. A Better Choice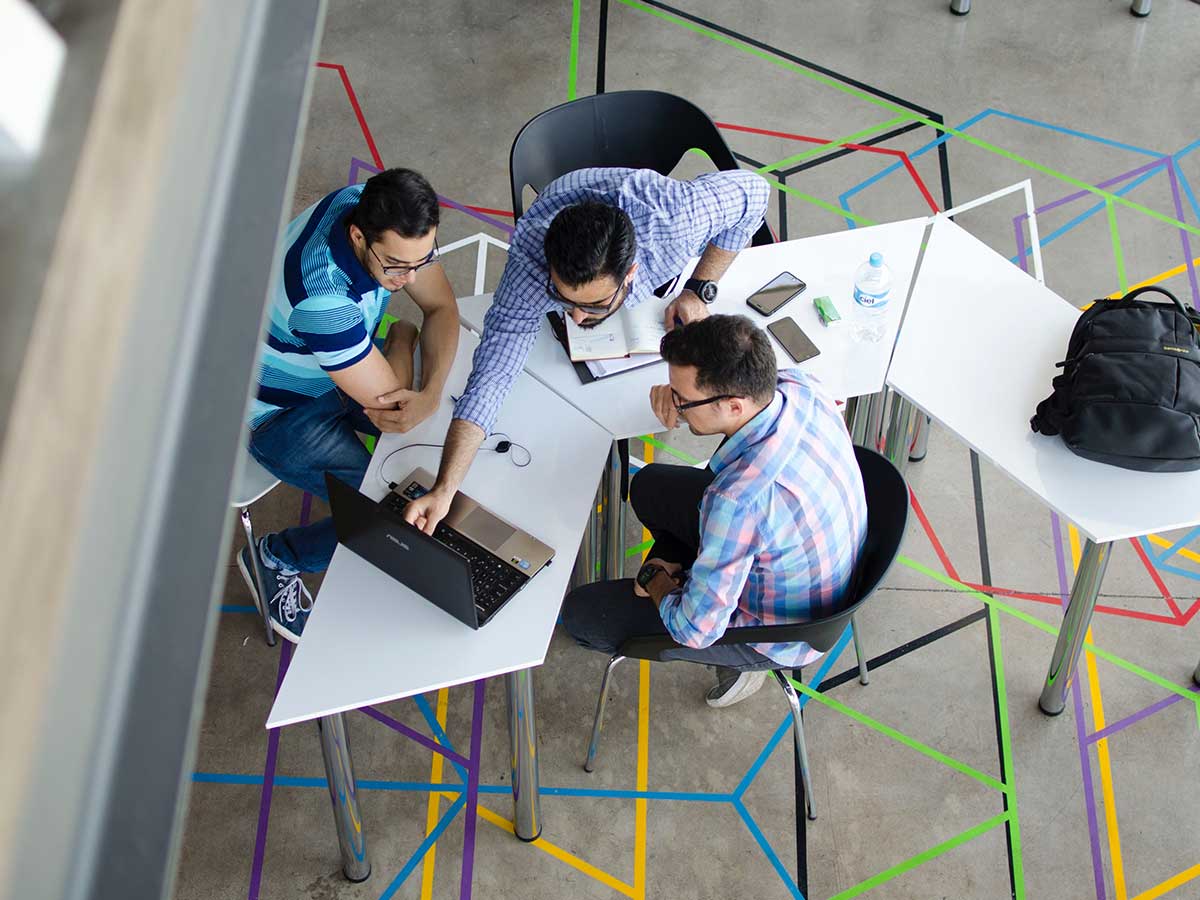 It is improving decision-making through the use of HR analytics. Readily available data enables HR teams to prepare for the future of their staff and anticipate churn in critical positions. Employers can use this information to create initiatives that enhance employee and company performance and promote a positive workplace culture.
5. Increased Staff Engagement
A problem with poor employee engagement plagues many firms. With proper management, it is something that could be enhanced. Organizations may increase employee engagement by using sentiment analysis techniques to gauge employee sentiment. They can also regularly poll the population, conduct surveys, and engage in ongoing feedback exchange.
edited and proofread by nikita sharma