Trends
Top 10 Most Valuable Unicorns in Indonesia 2022
Top 10 Most Valuable Unicorns in Indonesia 2022
In India, people are very familiar with "startups". In contrast, people are familiar with the word "Unicorns" in other countries, which is again almost similar, just it is referred to with a different name. A unicorn is a venture capital or an industry to describe any kind of privately held startup company with works with their value of over $1 billion.
The term was first used by the venture capitalist Aleen Lee in 2013. Since then, many countries have started exercising this term on a large scale. There have been many famous unicorns like SpaceX, Robinhood and Instacart, which have acquired an outstanding level of appreciation globally. Approximately more than 800 unicorns companies worldwide have been primarily appreciated and addressed with great respect and admiration.
This term is used to describe the human resources managers in their ideal countries who are overqualified for a certain kind of position. In the financial world, a unicorn is a startup that is primarily privately owned. According to Lee, one of the first unicorns founded in the 1990s was called Alphabet (GOOG). Goggle was ultimately the transparent super unicorn, presented the valuation of more than $100 billion.
Many other famous unicorns were born in the 2000s, like Meta(FB), a big platform. As of the report of March 2022, there are almost 1,000 fresh or new unicorns around the world, while the eight unicorns of Indonesia are seen to be a little modest compared to the other unicorns of the world.
There has been good emergence of Indonesian unicorns, which indicates the possibility of some of the most substantial economic growth for the country post-COVID-19. At the same point, it also signifies that Indonesia and their citizens have managed to foster a culture that has been encouraging good business development and future investment opportunities. There have been many factors contributing to the business development of Indonesia post-COVID-19.
However, the main factor that has encouraged the emergence of the number of unicorns is rapid advancement in Indonesia's digitalization efforts, which have almost directly benefitted the eight unicorns to make them their businesses operating in digitally adapted industries like e-commerce, Fintech, etc. logistics.
According to The Business Times, Indonesia's digital economy has grown by 11 per cent in 2020 and then registered a value of 44 billion USD, 4 billion USD more than the value recorded in 2019. Even further, the country's digital economy is again expected to grow even more as the total value is predicted to reach 124 billion USD by 2025, according to Antara News.
The Star even reported that Indonesia's capital market registered 2.3 million new investors just after a year and a half since the pandemic.
Several successful companies are run by founders from Indonesia worth more than $1 billion, which is ultimately becoming very hard to ignore by their citizens. Mentioned below are some of the fast-growing unicorns in Indonesia.
1. J&T Express
J&T Express is an Indonesian logistics company founded in 2015 with a significant engagement in logistics and package delivery. The unicorn of J&T Express has the most automated sorting warehouses in Indonesia and Singapore. The company has received Indonesian Top Brand Award in 2018 and 2019. When the COVID-19 pandemic came, it greatly affected Indonesia's economic and business development.
Due to this pandemic, it has even seen an increase of 50% in the number of deliveries during Ramadhan 2020 compared to last year. It handled around three million packages every day. It is a major company engaged in the express delivery industry.
It has the parcels help application, through which you can find out the exact location of your packages or the shipments delivered by J&T Express Indonesia.
 You can download the parcel apps on both their Andriod and iOs phones. It is called one of the most prominent Indonesian logistics startups, which has successfully raised a monster round of funding. It was launched back in 2015 by former CEO of OPPO Indonesia Jet Lee and the International Chief Executive Officer of OPPO, Tony Chain.
The team of J&T Express is just set to build up a massive kind of logistics network across Southeast Asia to cater to all the requirements in the logistics department.
As part of their dedicated hard work and giving the best quality work in the express services, J & T Express has announced the launch of their first reliable all-cargo aircraft in Indonesia, which has enabled the more excellent domestic connectivity and ensuring the nest day delivery too for all the local consumers.
It is launched to support the growth of the customer base in Indonesia. J&T Express has been chartering many planes as part of its fleet. They have added their freighter services to support J &T Express. It has been working and overgrowing in Indonesia for just a year and has made a great place in the market.
Company Overview
| | |
| --- | --- |
|            Legal Name | PT Global Jet Express  |
|             Industries | Courier Services, E-commerce & Freight Service |
|            Founder(s) |  Jet Lee & Tony Chen |
|          Founded Date |               2015 |
|    Total Funding Amount |            $4.7 Billion |
|             Investors |  Tencent & Temasek Holdings |
2. Traveloka
Traveloka is an Indonesian unicorn offering the best online airline ticketing and hotel booking services. It has acquired a very much strong presence in the citizens of Indonesia. It became a unicorn startup in 2017 and has succeeded in reaching above 1 billion US dollar valuation. The tourism industry of Indonesia has been the all-time supporter or the backbone for the success of Traveloka Indonesia.
This was founded by Ferry Unarali, Albert Zhang and Derianto Kusuma. It majorly focuses on the act of hotel and travel reservations. Therefore, with all of its accommodations, it has tried to become the first travel startup that becomes and gets the status of unicorn startup in Southeast Asia. Although the name was founded in 2012, it took some time to get the unicorn status. It witnessed a success in raising investment from Expedia and their support.
The total investment by Traveloka was recorded to reach 500 million US dollars which is equal to 6.6 Trillion rupiahs. It is expanding its business to other seven countries and even broadened its business circle to focus on the lifestyle and financial areas.
 Some of the well-known investors have majorly contributed to their investment procedures like the East Ventures, Hillhouse Capital Group, JDcom, Sequoia Capital, and many more. It has its immense level of services in Courier Service, E-commerce and freight services. The number of employees with this company is also very huge, around 10,000 plus. The unicorn worked with nine good and trusted investors in its six funding rounds.
Company Overview
| | |
| --- | --- |
|            Legal Name | Traveloka Group of Companies |
|             Industries | Big Data, Travel & Search Engine |
|             Founder(s) | Albert Albert, Derianto Kusuma & Ferry Unardi  |
|          Founded Date |                2012 |
|  Total Funding Amount |            $1.2 Billion |
|             Investors | EV Growth & Qatar Investment Authority |
3. Ovo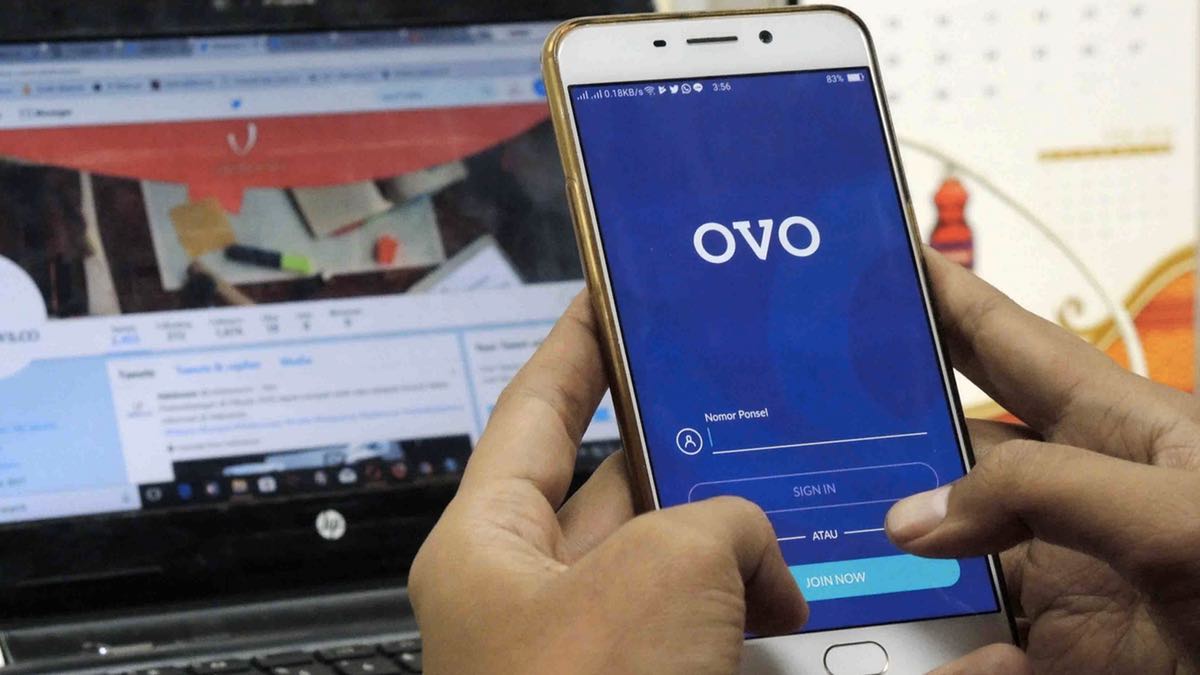 Ovo became the unicorn startup in 2019, and it is the fifth Indonesian startup that was succeeded in becoming a unicorn. It was given unicorn status when the former Indonesian Minister of Communication of Indonesia, Rudiantara, announced that Ovo is now completely prepared to have the quality of a unicorn startup. It is a mobile application platform for all electronic wallets like e-wallets and was founded by the Lippo Group.
 It is known to be the second-largest biggest digital platform in the country and has acquired great success. It is counted in the few of the startups to have a valuation of more than $100 million, according to the report of the 2018 Startup Report by the research team.
When the unicorn was established, after the nine months of the startup, sources repeatedly claimed that their latest funding round had placed Ovo at the $2.9 billion valuations, which was more than enough to get the title of a unicorn. "We are very grateful for this since we have targeted five unicorns as of the end of 2019. Yet, we have managed to have a new one before the deadline is reached. We welcome Ovo as a new Indonesian unicorn", stated Rudiantara.
Ovo has been claiming to be a standalone platform with the most convenient payment ways with an edge, readily accepted by the people of Indonesia in malls, shopping complexes and markets. Over 110 million people have been using Ovo, which has helped this unicorn maintain its likeness in the people.
It has been serving the 98% of the adult population, and one of the significant breakouts for Ovo was their partnership with the two popular unicorns, Grab and Tokopedia, who became their official e-wallet and their payment platform.
Company Overview
| | |
| --- | --- |
|            Legal Name |      OVO Energy Ltd. |
|              Industries | Energy, Energy Efficiency & Renewable Energy |
|              Founder |      Stephen Fitzpatrick |
|          Founded Date |                2009 |
|  Total Funding Amount |           $323.6 Million |
|             Investors | Mitsubishi Corporation & Mayfair Equity Partners |
4. Akulaku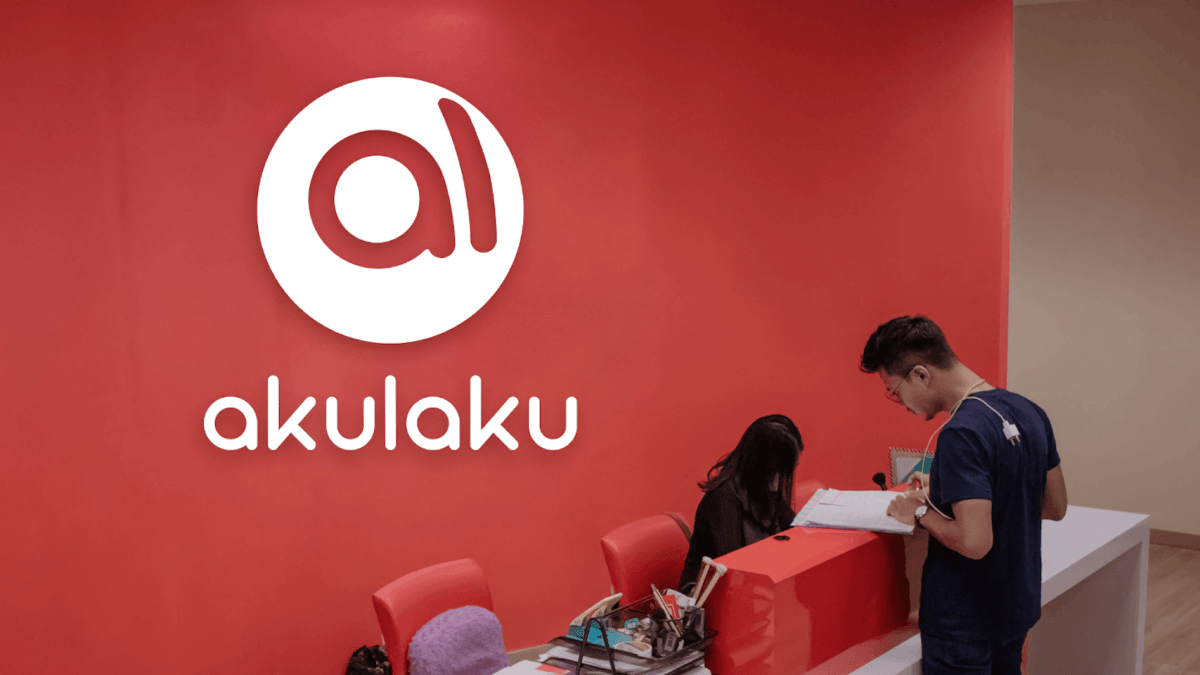 Akulaku is another unicorn, also called the BNPL unicorn, an Indonesian buy now, pay later kind of company. The firm announced it received $100 million from the Siam Commercial Bank in the Series E financing. This funding made the company a unicorn, with an estimated $1.5 and $2 billion value. The startup was founded in 2016 and has provided a lot of credit in 2021 to make more than their million users.
 The company has their bank subsidiary, Bank Neo Commerce which again completed their public rights issue on the Indonesia Stock Exchange. USS$175 million in the fourth of the quarters in the year 2021.
The CEO of Akulaku has also stated that "Our recent round of funding will allow us to continue that vision by further expanding the geographic reach of our offerings across Southeast Asia and enables us to continue introducing innovations to serve our customers."
 Based majorly in Indonesia, Akulaku also has its operations in other places and has expanded its services. The founders of Akulaku are Gordon Hu and William LI, and started their company in 2014.
It has completed ten rounds of funding with its fifteen investors. Akulaku has been offering its services in banking, finance, financial services, Fintech, insurance and wealth management.
Company Overview
| | |
| --- | --- |
|            Legal Name |      Akulaku Inc. |
|            Industries | Banking, Finance, FinTech & Insurance |
|           Founder(s) |  Gordon Hu & William LI |
|          Founded Date |              2014 |
|  Total Funding Amount |           $438.1 Million |
|             Investors | SCB Group & The Silverhorn Group |
5. Ajaib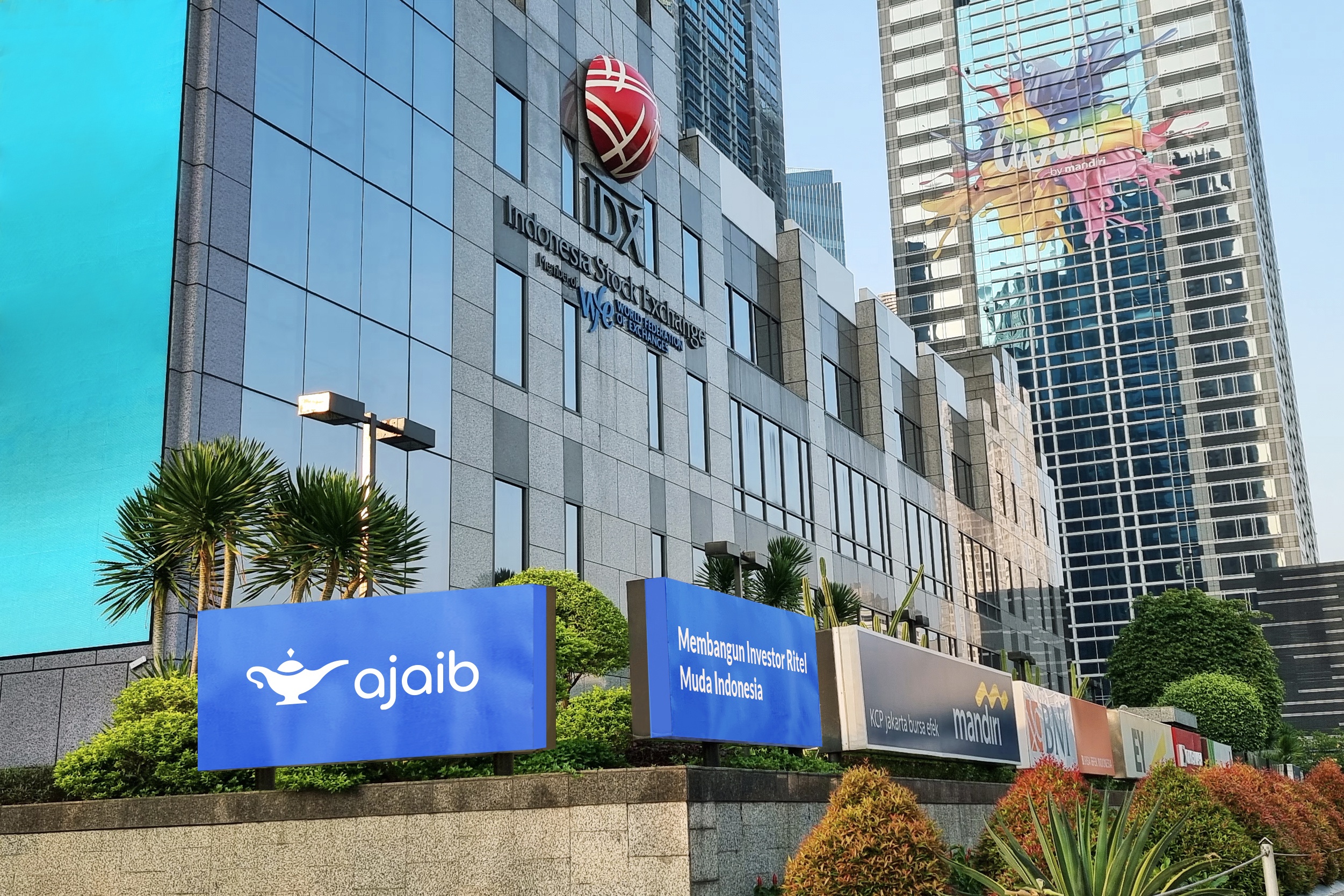 Ajaib is an investment platform in Indonesia. It is a private company valued on the status of a unicorn. It has been making a value of more than $ 1 billion, which was just after the three years of its foundation, which has even affected the growth rate of the Indonesian retail management. The investor sectors of Indonesia has been significantly better and contributed greatly to the Ajaib.
Even claims the company to be the fastest-growing startup to reach the unicorn status in Southeast Asia. The startup raised a complete $243 million in 2021, which included the $90 million in its Series of A funding. In one of their latest rounds, their investors include Robinhood, which included DST Global, Ribbit Capital, ICONIQ Capital, and the IVP. It easily allows its users to buy and sell the company shares and the mutual funds on their application.
It does not have commission-free trading, but it has lower fees involved than its competitors. Most of them are trading platforms of all the local securities companies. Even it claims to become the first online stockbroker in Indonesia to have the best-scrapped minimum capital requirements for its customers or users.
Anderson Sumarli, the founder and CEO of Ajaib, has made a statement to their startup that will be only using the raised funds to have "massively recruit oroduct and engineering talent from the region and launch products to attract or bring more numbers in the first-time number of investors."
Because of the contribution of Ajaib, Indonesia has witnessed a rapid rise in the number of investors in recent months, as it is the mission of Ajaib to democratize the part of investing and providing with the most comprehensive stock analysis to help the beginners learn and understand their company's operations and processes about investing.
Company Overview
| | |
| --- | --- |
|            Legal Name |  Ajaib Investment Pvt Ltd. |
|             Industries | Finance, Finacial Services & FinTech |
|            Founder(s) | Anderson Sumarli & Yada Piyajomkwan |
|          Founded Date |               2018 |
|  Total Funding Amount |          $245.1 Million |
|             Investors | Insignia Ventures Partners & DST Global  |
6. Kopi Kenangan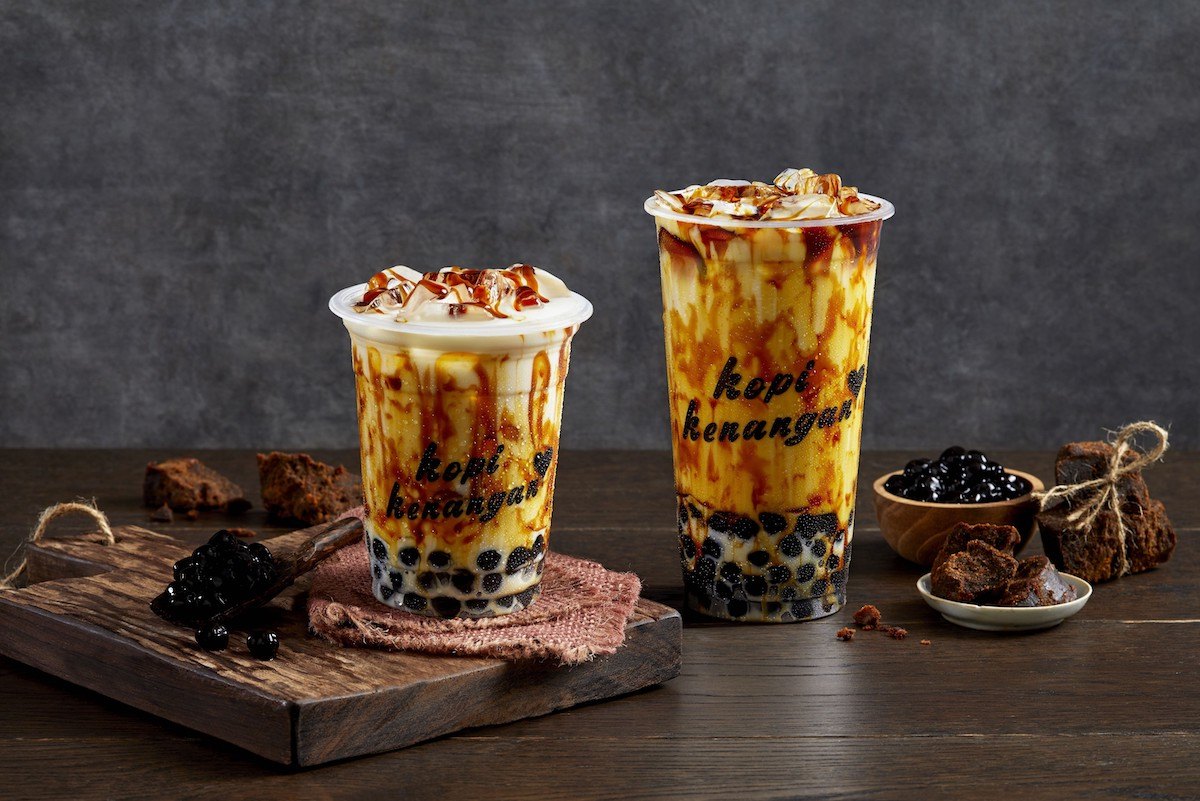 Kopi Kenangan is the Indonesian coffee chain that has been offering its best coffee services to the citizens of Indonesia, which has raised $96 million in the Series C funding round that has wholly placed the company in the utmost value as it raised tit more than $1 billion. The round of financing was led by Hong Kong's Tybourne Capital Management and the participation of other existing investors.
Kopi Kenangan's founder and CEO, Edward Tirtananta, made a statement in a press release, "Our mission is to be the most-loved consumer brand in Southeast Asia and, as part of our five-year vision, we remain committed to rapidly expanding our footprint to thousands of stores across across Southeast Asia and broadening and offerings."
The company worked with the strategy, which involves positioning itself between the high-priced coffees served at the best international coffee chains and one of the cheap instant coffee sold in the street stalls.
 Customers can order Kopi Kenangan's coffee through their use of an application or can enjoy it by picking up their drinks at one of the company's outlets or having it delivered. Besides coffee, Kopi Kenangan has also expanded its product offerings to include the Cerita Roti Bread, Chigo fried chicken and their soft-cookie brand Kenangan Manis.
Even after the pandemic, Kopi Kenangan gained its speed by opening its 191 stores, 41% more than the previous year. The company insisted that it served around 40 million cups of coffee in the last 12 months compared to their previous year, which was 30 million.
The company was established in 2017 with their founders, Edward Tirtanata and James Prananto. There were industries like coffee, food and different types of beverages. It works with six of the funding rounds possible with their seventeen investors.
Company Overview
| | |
| --- | --- |
|          Legal Name | PT Bumi Berkah Boga  |
|           Industries |  Coffee, Food & Beverage |
|           Founder(s) | Edward Tritanata & James Pranato  |
|        Founded Date |                 2017 |
|  Total Funding Amount |            $333 Million |
|             Investors | Alpha Wave Global & Horizons Ventures |
7. Xendit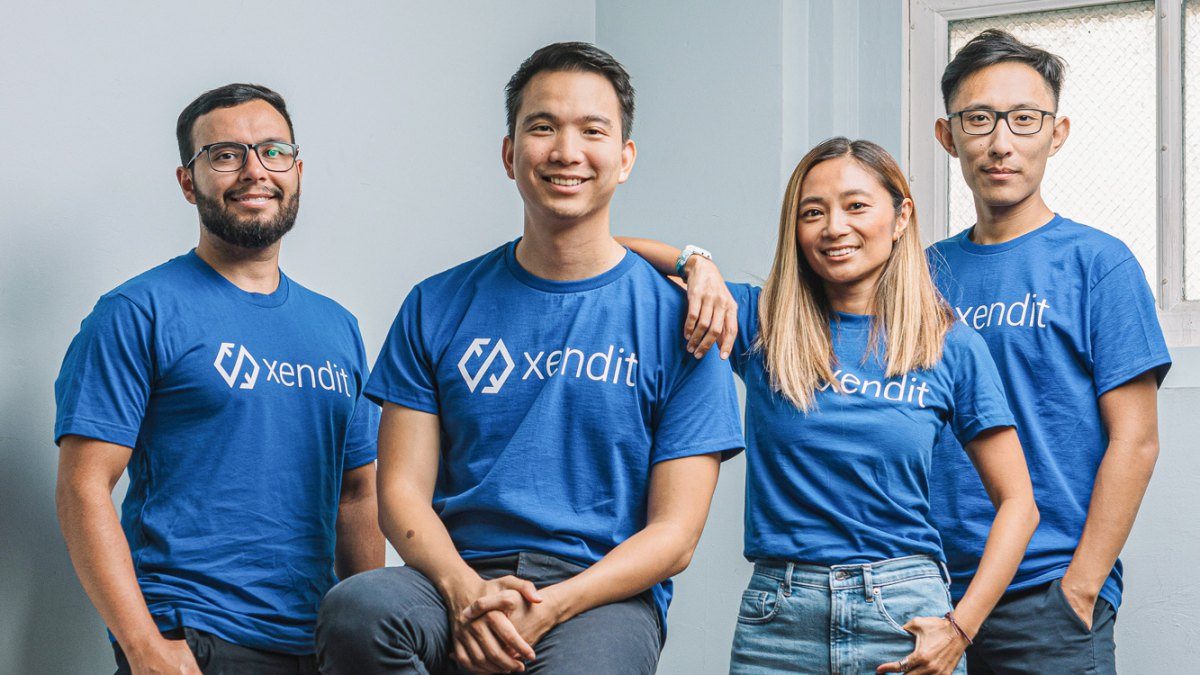 Xendit is the one platform that lets businesses handle all the payments and disburse the payroll on their platform, which easily links them with the transaction methods or ways like digital wallets, credit cards and online instalments. Indonesia's Xendit is a startup that has focused on building the best digital payments infrastructure for their region and was even able to raise $64.6 million in a Series B led by the Silicon Valley heavyweight Accel.
It works with all businesses, processing more than 65 million transactions with a value of $6.5 billion in payment value annually. The company has described itself as a team for building out all the financial services and the number of digital payments infrastructure.
It has been growing very much since the time it launched, with its CAGR (compound annual growth rate) and then increasing annually by 700%, according to the reports of the COO.
The base or idea for this unicorn or startup was found when CEO Moses Lo met their co-founders while studying at the University of California. The company was initially launched as the P2P payment platform before changing into its current models.
It pays the primary focus to help businesses of all sizes to have the easy process of the online payments, efficiently running the marketplaces and the distribute the payroll manage finances and then detecting the fraud through the use of machine learning.
It has been working efficiently in its sectors of Banking, finance, financial services and Fintech. The company works with 500 to 1000 employees and has six funding rounds in the nine investors. The company was founded by Bo Chen, Juan Gonzalez, Moses Lo and Tessa Wijaya.
Company Overview
| | |
| --- | --- |
|            Legal Name |  Xendit Limited |
|             Industries | Banking, Finances, FinTech & Payments |
|             Founder(s) | Bo Chen, Juan Gonzalez, Moses Lo & Tessa Wijaya |
|          Founded Date |            2014 |
|  Total Funding Amount |        $214.7Million |
|             Investors | Amasia & Tiger Global Management |
8. Tokopedia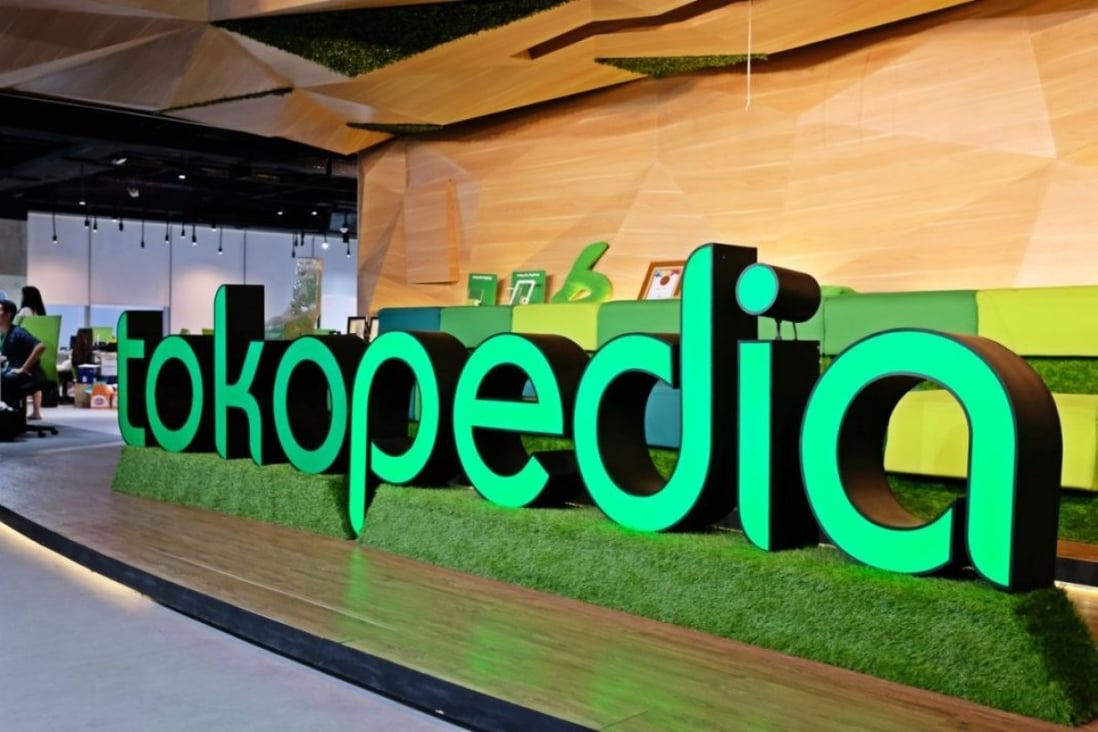 It was eight years after the company's establishment, and it was given the status of being a 'unicorn'. Now the current valuation of Tokopedia comes around USD 7 billion.
Tokopedia is considered the most significant e-commerce in Indonesia and was called the unicorn in 2017. This platform gave an online bridge between the customers and merchants and then expanded into the additional payments, Fintech and logistics.
 It is an Indonesian technology company founded in 2009 by William Tanuwijaya and Leontinus Alpha Edison. In 2019, a report by iPrice Group has stated, "Tokopedia was considered to be the most visited e-commerce website on any desktop in Indonesia." Tokopedia also emerged with a famous company, Gojek and then their merger was established, which was called by the name of GoTo.
Tokopedia is considered one of the nine unicorns that have received the most considerable funding in Southeast Asia, along with the three other startups. Since the company was founded, it has been on a range of growth; the company stated that it reached 93% of the sub-districts in Indonesia to create a completely digital economy.
Company Overview
| | |
| --- | --- |
|            Legal Name |       PT Tokopedia  |
|             Industries |  E-commerce, FinTech, Internet & Shopping |
|            Founder(s) | Herman Widjaja, Leontinus Alpha Edison, Melissa Siska Juminto & William Tanuwijaya |
|         Founded Date |                2009 |
|  Total Funding Amount |              $2.8 Billion |
|             Investors | Goggle & Temasek Holdings  |
9. Gojek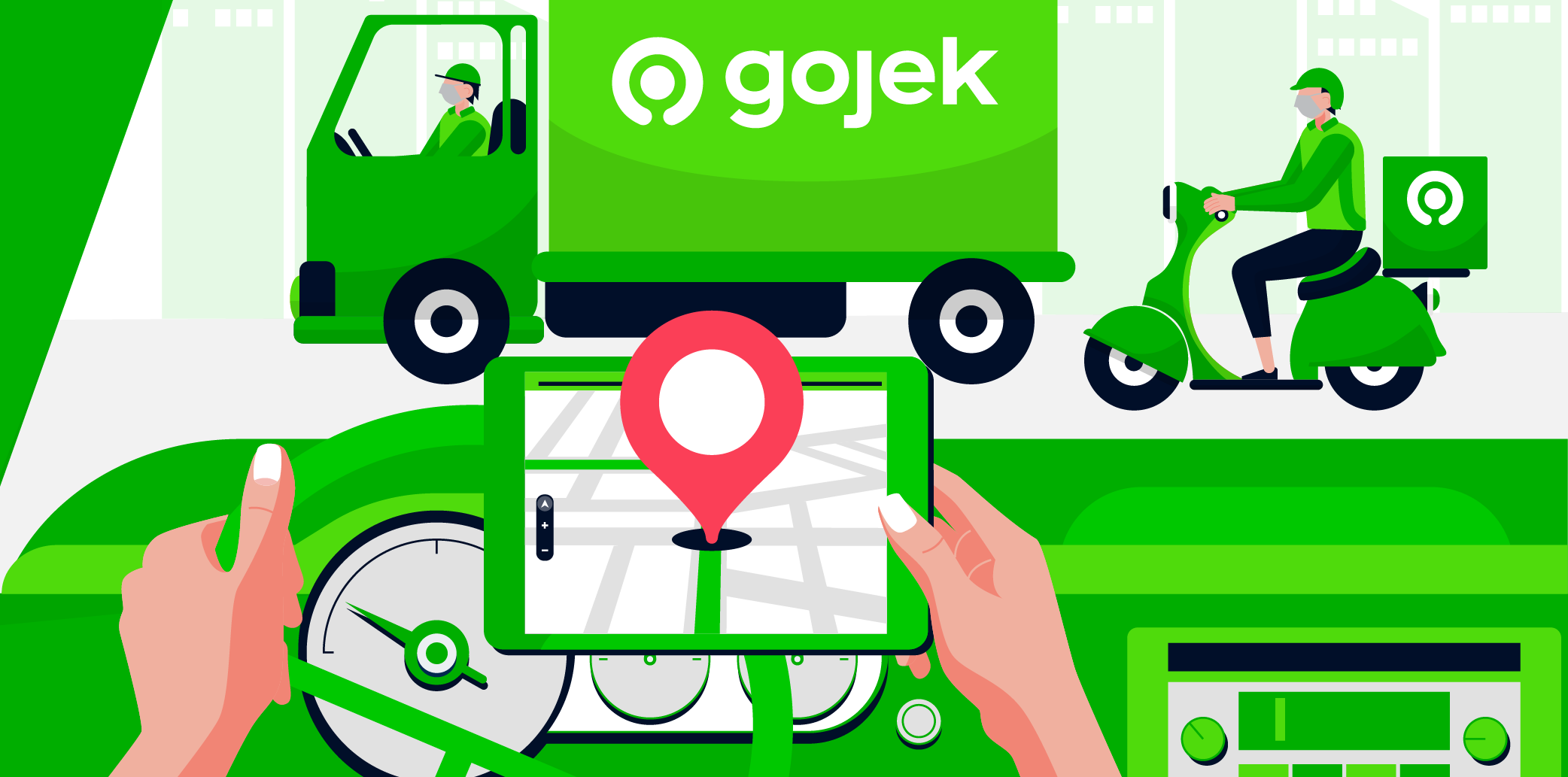 Gojek is the first startup of Indonesia that got the status of being a unicorn; from the time this company came on board, it served heavily and efficiently in the services of transportation and logistics, all of which was carried out on the mobile application. It was founded in 2010 by Nadiem Makarim and his two other partners.
 It only served motorcycle and taxi orders through a call centre with only 20 drivers when the company was established. Then in 2015, Gojek began to develop their mobile application to facilitate the process of ordering. In the same year, it made a breakthrough in offering its three new services besides GoRide, GoFood, GoSend and GoMart.
Then in 2017, it got the title of the first unicorn startup company from Indonesia. Their rapid progress and growth had a tremendous positive impact on the economy in Indonesia and even played an active role in supporting the development of MSMEs in Indonesia.
It has around 20 transportation and logistics services and has been operating in more than 200 cities and constantly spreading its wings to get a home in more countries such as Thailand, Vietnam and Singapore.
Company Overview
| | |
| --- | --- |
|            Legal Name | PT Aplikasi Karya Anak Bangsa |
|             Industries | Consumer Applications, E-commerce & Logistics  |
|            Founder(s) | Kevin Aluwi, Michaelangelo Moran & Nadiem Makarim |
|          Founded Date |               2010 |
| Total Funding Amount |             $5.3 Billion |
|             Investors |           Telkomsel |
10. Bukalapak
Apart from Tokopedia, this is another e-commerce startup that has also acquired the position of unicorn title. Bukalapak offers online-based buying and the selling of the facilities with a direct customer-to-customer business model. This startup was founded by Achmad Zaky with his two close friends, Fajrin Rasyid and Nugroho Herucahyono in 2010.
They observed a potential kind of opportunity to introduce their online store website, which we call e-commerce. It has been named one of the leading and innovative kinds of startups, which by its opening has presented great rates in growth and development. In the year 2018, Bukalapak acquired the status of unicorn startup when its total valuation was estimated to have reached more than USD 3.5 billion in the same year.
The best innovations and technological developments they introduced were drones and Artificial Intelligence. The startup has always been committed to developing all small businesses by giving them the best opportunities and having the best options for a better lifestyle.
It has more than 70 million active users, 42 million of its monthly users. It serves around 6 million sellers and even plans to become a more environment-friendly and caring company.
Company Overview
| | |
| --- | --- |
|            Legal Name |       PT Bukalapak  |
|             Industries | E-commerce, Online Portals & Internet |
|             Founder(s) | Achmad Zaky, Fajrin Rasyid & Nugroho Herucahyono |
|          Founded Date |                 2010 |
|  Total Funding Amount |             $925 Million |
|             Investors | PT Bank DBS Indonesia & GIC  |
Unicorn companies are the names referred to the startup companies that have crossed their total valuation of USD 1 billion. Any startup company operating in the city can only attain the unicorn status if they travel this value or range between USD 1 billion to USD 10 billion. This process of acquiring the quality of being a unicorn from a simple startup company is not an easy task and does take a lot of time. It takes the time of innovation, hard work, consistency and thoughtful ideas.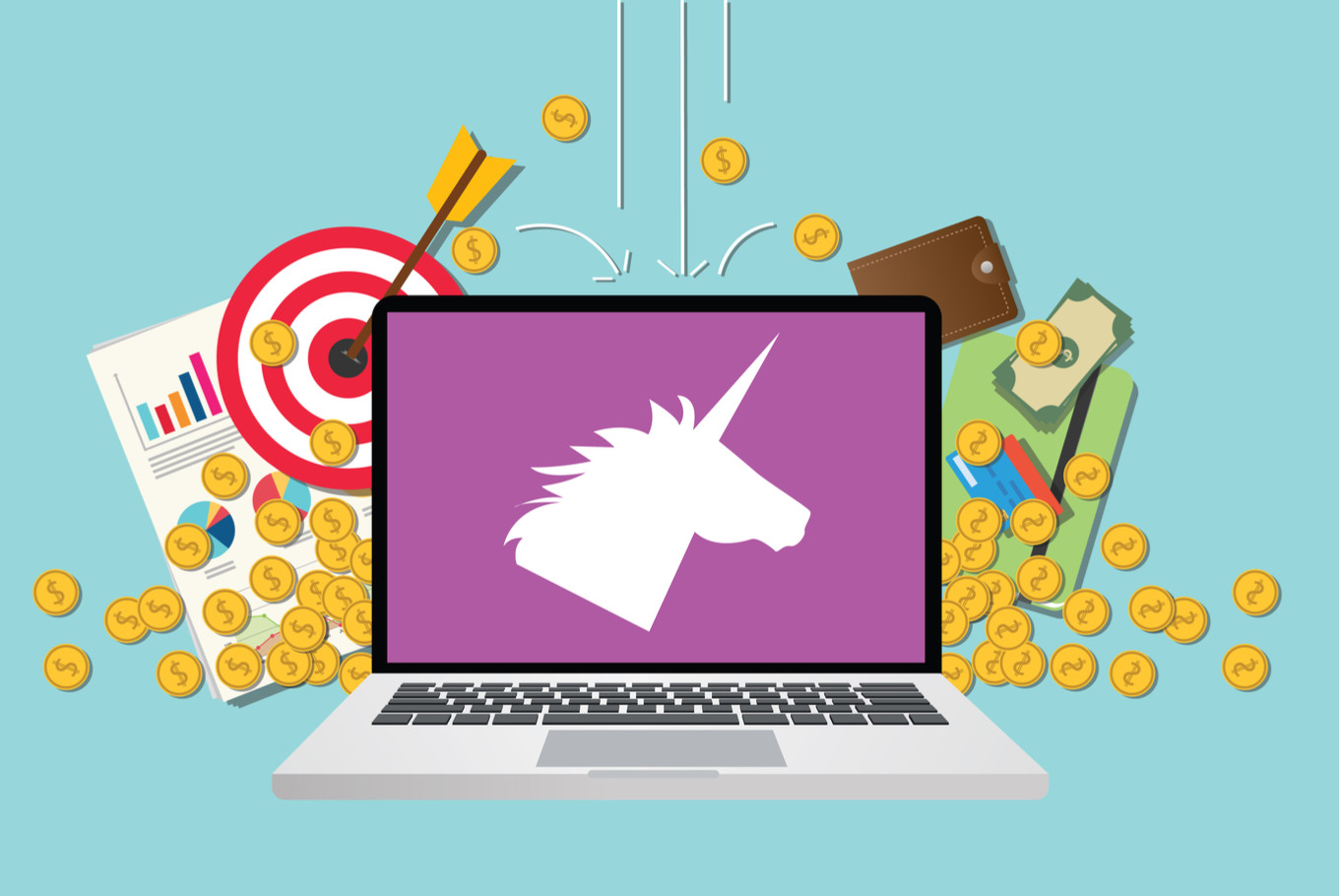 Apart from all of these, the other significant aspect is the role of the investors because it's only them who upgrades the business and take it to another level. They are the ones who are willing to invest astonishing amounts of money and help any startup company to reach the unicorn valuation level.
Indonesia has seen five of its startup companies gain the status of unicorn companies in 2021, which has the most the country has ever seen in a single year. Always, Indonesia will need to balance the reform that encourages business development and, on the other hand, pay more attention to all those who are weak and incorporate innovative digital solutions that can help the communities.
edited and proofread by nikita sharma