Trends
Twitter introduces Edit Tweet Feature; know about how it functions, operates and more
Twitter introduces Edit tweet; Know about how it works, functions and requirements.
The ability to edit tweets has been one of Twitter's most desired features, and it has now been added. Users will be able to edit tweets posted on the site using the functionality, which is called Edit Tweet. According to Twitter, the function is currently undergoing internal testing and will be released in the upcoming weeks.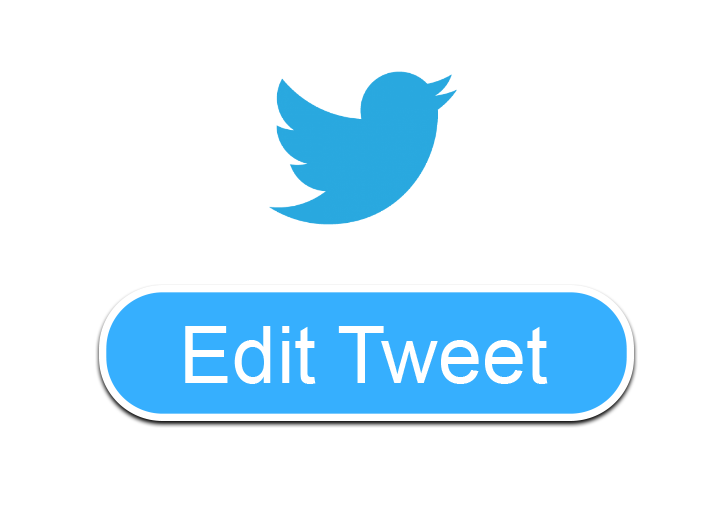 The company writes in a tweet announcing the new feature, "We're testing the edit button, so if you see a changed Tweet, that means it was changed. You'll be OK, and this is happening."
The edit button on Twitter has long been a user-requested feature. Since the character limit for a tweet was extended from 140 to 280 in 2017, the Edit Tweet function is a significant addition to the microblogging platform. "With Edit Tweet available, we hope that Twittering will appear more approachable and laid-back.
We'll continue looking for ways to enable you to participate in the conversation in a way that seems natural to you because we think you should be able to, "Twitter published in a blog entry.
What does "Edit Tweet" mean?  
As the name implies, Change Tweet allows users to edit any tweet after it has been published. Select Twitter Blue members will be the ones to receive the feature first. The company's exclusive subscription programme, Twitter Blue, grants access to several premium services. Those of us in India will have to wait for the time being since the service is only available in the US, Canada, Australia, and New Zealand.
The social media company announced in a blog post that members of Twitter Blue would have early access to the functionality starting next month. The test will initially be restricted to a particular nation before expanding as the business learns and watches how consumers use "Edit."
Why is the choice only being made available to a certain set of users?
Before "changing a tweet" becomes a feature available to all users, Twitter believes the slow deployment is necessary to guarantee that the company can identify and address any potential problems. Early during the trial, it hopes to get additional input and cases of possible abuse from the chosen users.
How does the feature of editing tweets work?
 Currently, content that has already been placed on Twitter cannot be tweeted. If there are any typos or revisions, the entire tweet must be deleted and re-posted. Users will be able to edit text after submitting a tweet without deleting it, thanks to the Edit Tweet functionality.
In the 30 minutes after they go live, tweets can be modified a few times.
The business advises, "Think of it as a brief period to do things like fix typos, update missed tags, and more."
Once this is made public for everyone, can we edit all of my previous tweets?
No. You cannot edit old tweets on Twitter. Only 30 minutes after a tweet has been posted can it be edited. The dominant social media platform will permit numerous revisions to a tweet during this time.
To make it evident to readers that the original tweet has been amended, edited tweets will include an icon, timestamp, and label, the company's statement adds.
When a user touches on the label, they are directed to the tweet's edit history, where the original tweet is displayed. According to Twitter, the time restriction and version history are crucial in providing context for changed tweets. According to Twitter, the history will "help maintain the integrity of the debate." Additionally, "creating a publicly accessible record of what was spoken" is the plan, it was stated.
Who will be able to access the Edit Tweet function?
Do all Twitter users have access to this feature? No. For the time being, not all users will have access to Edit Tweet. According to a blog post by Twitter, Edit Tweet is now being tested internally and will eventually be made available to Twitter Blue subscribers. They get early access to the functionality as a perk of their subscription. The test, according to the business, would initially be confined to a single nation before expanding as we discover and analyse how users utilise Edit Tweet.
Twitter Blue is a $4.99 per month subscription that grants exclusive access to premium features. Only the US, Canada, Australia, and New Zealand have it exclusively. Users in India won't be able to utilise the edit tweet feature because the service is not yet available there.
Edited by Prakriti Arora