Trends
How 5G Technology Will Change The Game For Indian Startups, From Metaverse To Drones
Why India needs to reimagine its 5G network
The Indian 5th generation mobile networks, dubbed '5G,' have been widely promoted as a quantum leap forward from our existing network. 5G claims to be a flexible network with higher speeds, millions of simultaneous connections, wired similar dependability, and low latency, allowing a variety of use cases for various users – humans, IoT devices, autonomous robots, and so on. It enables substantially greater data rates in millimetre frequency bands than were previously achievable — up to 20 GBPS have been observed.
5G is now being rolled out over the world. So far, 61 nations have officially launched 5G, with hundreds of 5G-ready smartphone handsets on the market. Some versions of 5G are being built out, mainly on the lower spectrum and on non-standard core, implying a few promises of 5G but no guarantees.
With its nationalist stance of remaining head-on on technology, South Korea and China have had the most robust 5G installations. T-Mobile has the most extensive coverage in the United States at 600Mhz, but at slower speeds, while Verizon is eyeing the fixed wireless sector. In the United States, significant government stimulus has been handed out for 5G in rural areas. In Europe, large-scale rollouts have taken place in the Nordic nations, Germany, and the United Kingdom.
India plans to sell 5G spectrum shortly, and the controversy over spectrum pricing is still raging. Many governments have blocklisted Chinese manufacturers, limiting operators' vendor options but offering prospects for emerging competitors. Tata is taking a share in a homegrown company in India as part of a significant drive for indigenization and 'Make in India.'
Experts believe that the significant infrastructure buildout and spectrum prices associated with 5G will not result in a meaningful increase in consumer ARPU. Although we are all excitedly awaiting the arrival of Apple Glasses, the high-speed, extremely low latency use-cases of customers on the go, such as with AR Glasses, will take time to become ubiquitous.
With robotic automation, remote health monitoring, autonomous guided vehicles, asset tracking, video analytics, warehouse automation, and AR/VR training, all industries have increased their digitization post-covid. Connectivity has traditionally been a jumble of wire, proprietary wireless, SCADA, and WiFi networks, the backbone of digitalization.
With 5G, experts are now referring to a single network as the "same network for man and machine" and "wired equivalent wireless," respectively. More than 600 pilots and installations of 4G/5G private networks are now underway worldwide, with many of them still investigating use cases and ROI. Control, Reliability, Latency, Security, and Privacy are all drivers for corporate networks.
New business models, ownerships, and partnerships will develop based on the spectrum (operator spectrum or free spectrum, e.g., CBRS) and who manages, owns, and runs the web. Operators, system integrators, and OEMs are all putting money into private corporate networks, forming teams, and conducting trials/sandboxes, among other things.
The network itself has to be reimagined, given the wide range of demands and use-cases for private and public 5G networks. Private networks necessitate a diverse set of radios coupled to a cloud-native mobile core with a small footprint that can run on-premise, in the public cloud, or a hybrid cloud. The network would also need to scale up and down in terms of coverage and capacity.
In addition to the operators, corporations or governments may own future networks such as smart cities and linked auto networks. These autonomous networks would require seamless communication with public networks, resulting in a hierarchy or "network of networks." Smaller footprints, flexibility, and agility to scale, plug-and-play, and public-private roaming, all at the right price point with rapid commissioning, necessitate an underlying infrastructure and elegant mode of operation, as opposed to public networks' lengthy cycles, heavy customization, and significant spending.
The public networks of today are centralized, vast, and complicated. However, the operator has several challenges, including lowering CAPEX and OPEX, being more agile and adaptable, building a low-latency network using edge technology, making dynamic network modifications based on changing loads and patterns and increasing QoS/QoE.
Video/gaming/metaverse players must transfer content closer to the end user for reduced latency and enhanced QoE. To achieve the full potential and promise of 5G and beyond, the industry is migrating through a multi-dimensional wave of network changes from virtualized to cloud-native, cloud to edge computing, and centralized to distributed.
Here's How 5G Technology Will Change The Game For Indian Startups, From Metaverse To Drones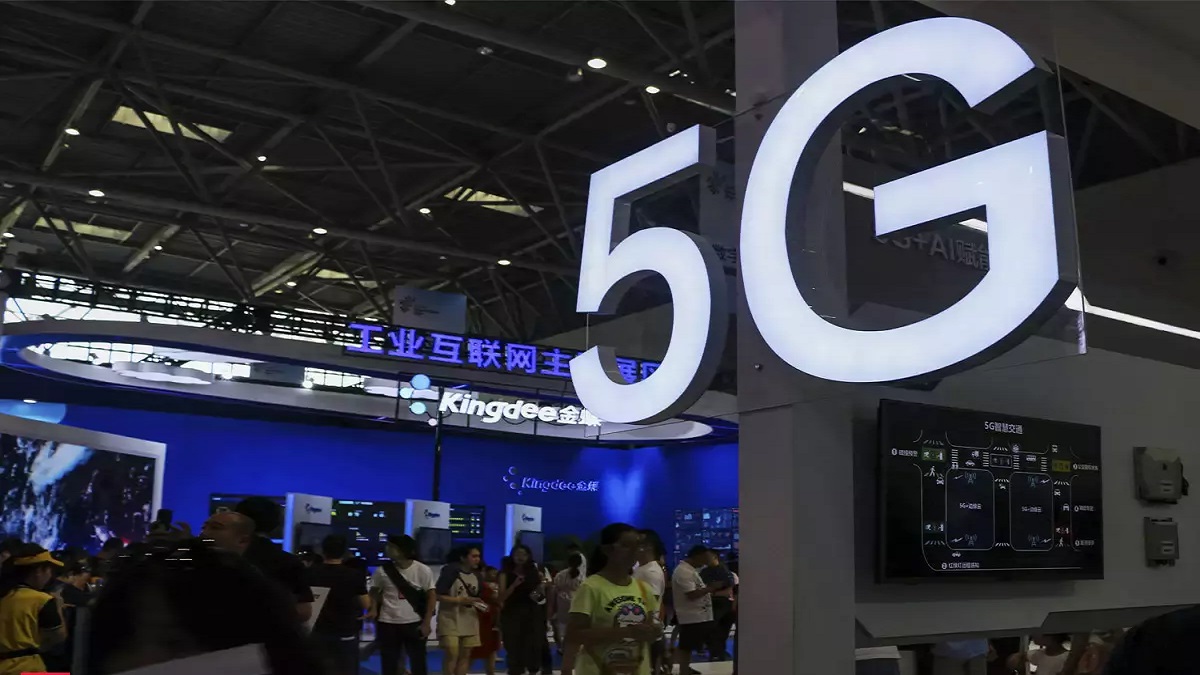 The soon-to-be-launched 5G services are expected to alter India's industrial and manufacturing landscape drastically. As businesses embrace digitalization, ports, airports, oil and gas explorers, and producers, among others, are eagerly expecting the launch of 5G services.
The next-generation telecom services will benefit large firms in the manufacturing and infrastructure sectors and startups on the opposite end of the spectrum.
This technology will have a significant influence on new-age businesses in various industries, including transportation and logistics, health care, insurance, education, and finance.
The following are some of the benefits that 5G services bring to the table:
The utilization of automation to its most significant potential will be aided by seamless connection.

5G services can benefit IoT applications and industrial management of remote devices. According to a Deloitte research, Ericsson uses 5G to automate the maintenance of roughly 1,000 high-precision screwdrivers.

A 5G network will be able to respond in a thousandth of a second, making it 100 times quicker than 4G.

While 4G networks may only accommodate 1,00,000 devices per square kilometre, 5G networks can support up to a million.

Experts say a 5G network flourishes in a hostile industrial environment.

AI-driven applications can benefit from high-bandwidth connections.

It enables the use of machine learning techniques on large datasets.
Prime Minister Narendra Modi has launched a 5G testbed initiative, a multi-institute effort financed by the Department of Telecom to strengthen India's 5G research and startup ecosystem. The testbed aims to build all components of a basic 5G system from the ground up in a production-ready, standards-compliant way, and then make these components available to Indian researchers and companies for use in R&D.
5G spectrum price difficulties are being handled, according to Telecom Minister Ashwini Vaishnav, and the auction is expected to take place in June. Telecom service providers like Airtel and Jio are expected to launch 5G services in August-September when the auction is completed successfully.
Let's take a look at how 5G might aid in the rebranding of firms.
The Metaverse Will Be Closer With 5G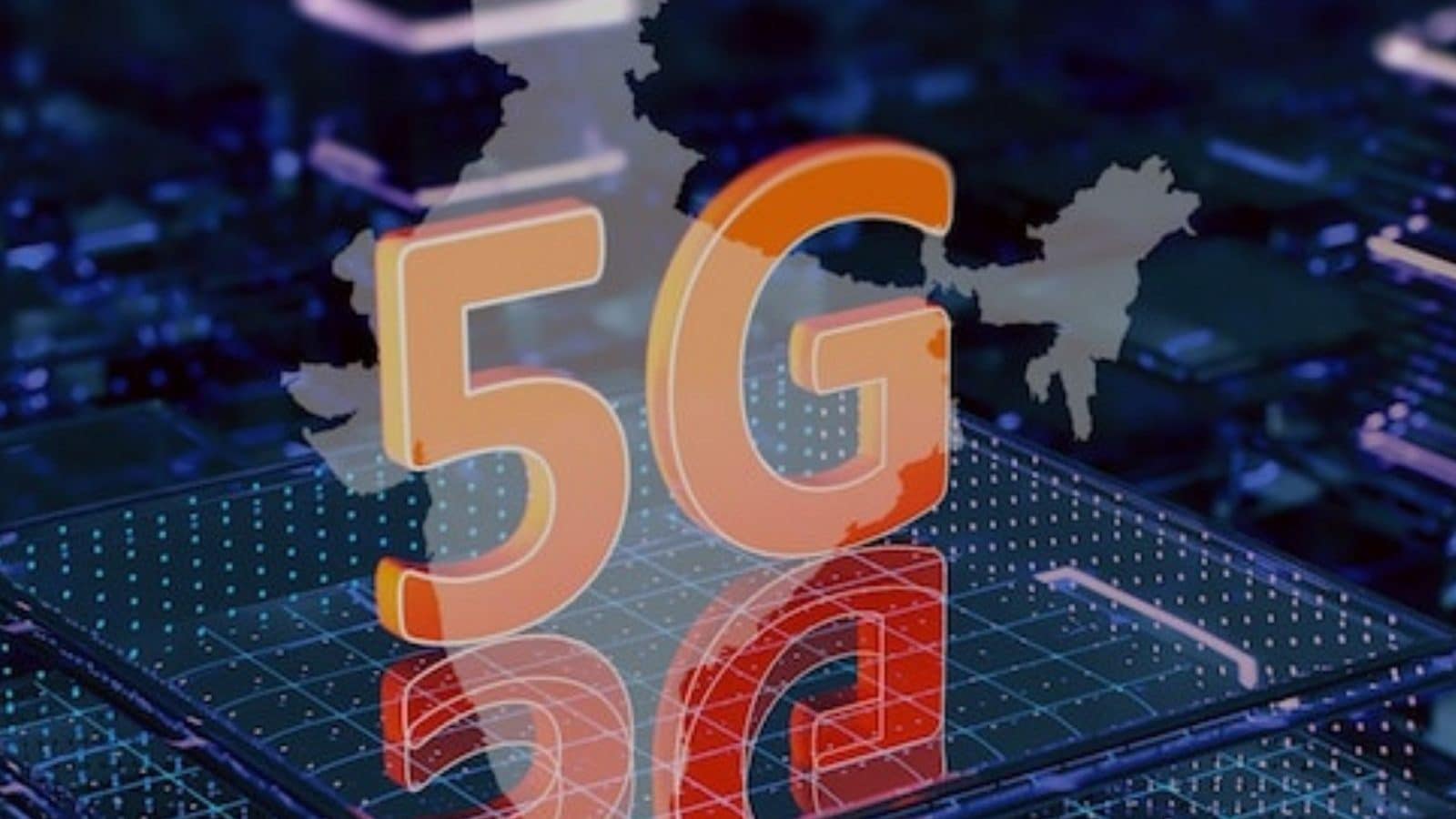 5G applications are numerous for new-age IT businesses. The ultra-low latency of 5G networks throws up a slew of possibilities, especially in augmented reality (AR). 5G networks will benefit the Metaverse, as well. The 5G and Metaverse synergy will help both technologies expand and scale.
"To produce rich media content across experiential technologies such as augmented reality, virtual reality, and Metaverse, low latency, and high-bandwidth communication are required." As a result, 5G will play a key role in enabling the seamless development of new content," said Shourya Agarwal, creator of Flam, an Indian social Metaverse network.
It will also be crucial in supporting edge computing, Web 3.0 integration, and storage, establishing the groundwork for a seamless metaverse experience.
"In the virtual world, 5G will open the road for better cooperation prospects. According to Agarwal, it will enable systems to analyze more significant amounts of data in real-time and with greater mobility, resulting in a high-quality 3D experience.
Drones will benefit significantly from ultra-low latency
The drone industry is another segment within the startup ecosystem where 5G will have a significant influence.
"We've already made progress…we've constructed a 5G drone that has been registered with the DGCA." The Evolve 5G," claimed Karan Kamdar, CEO of 1 Martian Way Industries, a major industrial drone producer.
"From first-hand experience, I can say that is a very different ball game setting," he added, adding that many trials are already underway. As you may be aware, 5G is around 100 times faster than 4G. And drone uses are considerably expanded here."
The latency characteristics of 5G, according to Kamdar, would be significantly reduced. "We're receiving somewhere between 500 Mbps and 1 Gbps on average," says the researcher.
He claims that 5G will enable drone surveillance, inspection, and live monitoring.
"We'll pinpoint exactly where the drones are and what they're viewing." And we'll be able to track everything about every drone, whether the DGCA has access to the data or any corporation or individual has," Kamdar explained.
For video specificity, 4G networks have a delay of more than 30 to 40 seconds. With 5G, the latency drops to one or two seconds, making it instantaneous and allowing for real-time observation.
"With our industrial apps, every firm has to monitor its factory, plant, and workspaces 24 hours a day, seven days a week." And if there's a lag in monitoring, any invader can take advantage. As a result, the delay issue will be severe," Kamdar stated.
Data must be obtained instantly and processed in the cloud in drone applications such as an inspection to remotely monitor water or fractures on surfaces or heat maps on solar panels to achieve speedy findings.
As a result, the speed will have a significant influence. And this is where 5G can make a difference.
"As long as you have a connection at the operational height of the drone, you can put high-resolution data straight on the cloud with 5G," said Ankit Mehta, CEO, and co-founder of ideaForge, a product-focused UAV systems firm that creates drone solutions for several applications.
Currently, the majority of data analysis is done on servers. Most apps are hosted on Google Cloud or Amazon Web Services (AWS). Thus, 5G isn't required. The challenge that 5G will fix, according to Kamdar, is getting data to the servers.
In private 5G networks, drones are expected to play a vital role. Because a private 5G network can have very low latency, direct line-of-sight connectivity for drones may not be required.
"This would allow us to reduce the amount of collateral communication hardware required for drone deployments," said Mehta, who added that several businesses have already contacted ideaForge for drone services for their proposed private 5G network.
For Online Gaming, It's a Different Ballgame
With the arrival of 5G technology for smartphones, many of which are already 5G-enabled, the online gaming sector is prepared for a tremendous technical upheaval. According to the latest figures from the Internet and Mobile Association of India, India has over 430 million mobile gamers, expected to rise to 650 million by 2025. (IAMAI).
While gaming, gamers hate latency or reaction delay the most. "Response times will be reduced to as little as five milliseconds with 5G, and in-game action will be smoother than before."
It will also close the gap between mobile gaming and mainstream gaming, allowing more individuals to participate in competitive and community-sourced gaming from more locations," said Roland Landers, CEO of the All India Gaming Federation.
Future online games will demand more bandwidth, ultra-low latency, and ultrafast throughput speeds, making 5G suitable for cloud-based game delivery.
"It will also move storage, power usage, and computing power away from personal PCs and the edge cloud," Landers said.
Fantasy sports platforms will perform faster and more engagingly with faster data transport and speedier adoption of data-heavy and complex features.
The Federation of Indian Fantasy Sports (FIFS) believes that 5G's decreased latency would better equip operators to manage the enormous flood of data volume, concurrency, and complexity to promote immersive, video-enabled, real-time, and multiplayer interactive sports experiences.
With lower power usage in 5G, customers will be able to get more out of the same gear.
It will also contribute to a better fantasy sports experience, such as improved real-time leaderboards, faster real-time in-game performance analysis, and real-time notifications on team changes and other match updates, among other things.
Incorporating AR and VR into sports will improve the user experience and revolutionize the way spectators watch live sports and stream matches online.
Another use case for fantasy sports platforms to investigate with 5G is cloud gaming, requiring high processing speeds and a responsive network.
Another effect area of 5G, according to FIFS, would be gaming accessibility across all platforms — console, mobile, OTT, and more — with low latency and high concurrency.
Healthtech Has the Potential to Transform
5G services will have a significant impact on the health tech industry. It can aid in improved video consultations with doctors, resulting in higher-quality pictures and lower latency, allowing for more accurate diagnosis. Unnecessary medical treatments can also be avoided because doctors on the payroll of an insurer can provide a second opinion online before a patient has surgery.
High-quality video consultations with doctors, remote patient monitoring and tracking, and continuously uploading health data from wearables to the cloud are some 5G applications that can help health tech companies, according to Yash Gupta, co-founder and CTO of Nova Benefits, a one-stop employee wellness platform focused on corporate health insurance.
"Remote surgery is also a fascinating field. However, it will need a significant amount of research in high-precision robots, which may take some time to become commonplace," he noted.
Insurance claims can be fully digitalized.
In the insurance industry, 5G services will simplify the management of massive data and can aid fully-digitized claims. Videos depicting proof of loss in the event of an accident, fire, or another disaster can be uploaded and analyzed remotely without the need for a personal visit.
"Wearables that follow insured members' health indicators can assist prevent significant health concerns from arising in the first place, lowering claim amounts while enhancing customer experience," Gupta said.
PM and 5G Will Work Together GatiShakti
The face of logistics is changing due to digitization and automation, and 5G is the next step in that direction. Logistics organizations will be able to implement new functions thanks to 5G technology. Based on real-time cargo data and weather circumstances, companies can diagnose data in real-time with 5G apps, whether live driver teaching or dynamic truck rerouting.
Companies will also be able to learn more about driver behaviour, route efficiency, and fuel economy.
"By using smart sensors and onboard computers to monitor and communicate location, speed, fuel consumption, and vehicle wear, a logistics company's operational efficiency may be considerably increased while costly accidents are reduced," said Devesh Gangal Borzo's country marketing manager.
Borzo, founded by serial entrepreneur Mike Alexandrovski, employs robust algorithms to make mass-market distribution economical, rapid, and exact.
According to Dhruvil Sanghvi, founder, and CEO of LogiNext, 5G would provide more bandwidth for autonomous vehicles to function.
"Some of the uses of 5G in logistics are smart cameras and videos, machine learning and analytics for warehouse management, inventory management, and real-time delivery tracking," Sanghvi added.
Gangal said that by combining use-cases like automation, robots, and connected people with 5G and other supporting technologies, transport and logistics (T&L) organizations would see 20–30 per cent productivity increases, according to Accenture estimates.
End-users will benefit from the widespread use of 5G technology since fewer unplanned delays will slow down delivery times.
The PM GatiShakti National Master Plan (PMGS-NMPintegrated )'s nature would support the introduction of 5G technology by establishing a digital economy via a centralized platform. Better infrastructure corridor design, last-mile connection, and quicker internet will improve the logistics industry.
The GatiShakti project is an ambitious endeavour to establish a digital platform that would bring 16 ministries together on one platform to plan and implement infrastructure connectivity projects in a coordinated manner. According to Sanghvi, connectivity is critical for this to happen, and here is where 5G will come in handy.