Trends
Karnataka passes Bill for new traffic authority: What is this body, how it will work?
Karnataka passes Bill for New Traffic Authority: What is it and how will it function? The state government is concerned about traffic congestion in Bengaluru, which could deter investors. Here is how the Bengaluru Metropolitan Land Transport Authority intends to address traffic issues.
The Bengaluru Metropolitan Land Transport Authority (BMLTA) Bill, 2022, which was introduced in the monsoon session earlier this year, was passed by the Karnataka Legislative Assembly on Tuesday.
The legislation will apply to Bengaluru's Urban Mobility Region and will aim to "regulate the development, operation, maintenance, monitoring, (and) supervision of urban mobility" within the region.
Karnataka Bill: Why is there a Bill?
The state government is concerned about traffic congestion in Bengaluru because it believes it will deter investors. There have also been complaints about a lack of coordination among various transportation and civic bodies, which has caused public transportation projects to be delayed.
Furthermore, the National Urban Transport Policy established a framework for the integration of various departments in order to enable holistic transportation planning in cities such as Bengaluru.
What does the Bill intend to accomplish?
The Bill's passage will ensure a Comprehensive Mobility Plan for the congested city by implementing sustainable urban transportation models. Integration of land use and also transportation planning is also essential.
The legislation also includes provisions for "congestion parking, parking regulations, tolling, special purpose lanes, and other measures to regulate travel demand in the Urban Mobility Region."
It addresses the city's "overlap in responsibilities and functions" of various institutions and departments involved in transportation. According to the Bill, such overlap has hampered the process of planning and implementing major transportation schemes.
Who are the BMLTA members?
The BMLTA will have 36 members, including the Karnataka Chief Minister as its ex-officio chairman, as well as representatives from the BBMP, Bangalore Development Authority, Bangalore Metropolitan Region Development Authority, and Bengaluru City Police, South Western Railways, and National Highway Authority of India.
According to the Assembly's recommendations, its member will be an MLA elected from Bengaluru who is a minister in the state Cabinet. It will also include three experts in urban mobility, corporate governance or law, finance, or transportation economics, two representatives from civil society organisations working in urban mobility, three more representatives from institutions and associations representing the private sector and also professional bodies, and two representatives from academic institutions.
What is the BMLTA's role?
The BMLTA can create an "appropriate framework for engaging the private sector in mobility service delivery planning, development, and management, as well as effective contract execution by urban transport agencies, traffic management agencies, and infrastructure development agencies."
BMLTA is responsible for recommending policy measures, issuing permits, registering vehicles, operating mobility services, handling goods, managing traffic flow, and other issues.
In addition, the agency will develop parking policies, non-motorized transportation policies, transit-oriented development policies, multi-modal integration policies, and freight transportation policies.
BMLTA will also be required to prepare a traffic management plan "at least once a year," which will include a detailed traffic flow plan for road networks, movement of specific types of vehicles such as freight and construction vehicles, traffic calming measures such as partial or full street closures, traffic management plans for special occasions, incident management plans, emergency evacuation plans, and so on.
Are there any repercussions?
Yes. Failure to comply with BMLTA rules, regulations, orders, or directions can result in a fine of up to Rs 1 lakh, which can be increased to Rs 2 lakh for a second violation.
In the case of a continuing violation or non-compliance, the accused may face an additional fine of up to Rs 5,000 per day that the violation continues. Officials from various state government departments and agencies may also face penalties under the law.
On Monday, December 26, the Karnataka Assembly passed a Bill to increase reservation for Scheduled Castes (SC) and Scheduled Tribes (ST) in educational institutions and state government services. The Karnataka Scheduled Castes and Scheduled Tribes Act, 2022, proposes raising the SC quota from 15% to 17% and the ST quota from 3% to 7%. It will be submitted for approval to the Legislative Council. The Act will raise the state's reservation quota to 56%.
JC Madhuswamy, Minister of Law, urged legislators to support the Bill, claiming that the BJP government in the state was taking a risk by implementing it and raising the quota to 50%. However, Opposition Leader Siddaramaiah stated that the Bill must be introduced under Schedule 9 of the Indian Constitution. Schedule 9 lists the Union and state laws that are immune from judicial review. Tamil Nadu used it to implement 69% reservations in the state.
According to the Deccan Herald, Siddaramaiah stated that former Chief Minister Verappa Moily attempted to increase the reservation quota to 73% but was unsuccessful. He demanded that the new Bill be moved to Schedule 9, saying that the move could not be used as a political ploy. Madhuswamy responded that even Schedule 9 does not guarantee freedom from judicial review, citing Tamil Nadu as an example.
Other members of Congress expressed concern about the reservation quota exceeding 50%. The Congress has requested that an all-party delegation meets with Prime Minister Narendra Modi to discuss the matter.
The reservation ordinance was enacted in response to the recommendations of the Justice HN Nagamohan Das Commission report, which stated that the 50% cap could be exceeded in exceptional circumstances. The demand for the commission's report's implementation had been long-standing, and the BJP government was under pressure to pass the Bill, especially with Assembly elections approaching.
On Monday, Madhuswamy told the Assembly that he will lobby the Union government to amend the Constitution to allow for 56% reservation. The Karnataka government has announced a 2% and 4% increase in reservation for Scheduled Castes (SC) and Scheduled Tribes (ST) (ST). Following an all-party meeting on Friday, October 7, Chief Minister Basavaraj Bommai announced that reservations for SC and ST categories would be increased by 2% and 4%, respectively.
The decision was based on the recommendations made in the Justice HN Nagamohan Das Commission report, which suggested increasing SC quotas from 15% to 17% and ST quotas from 3% to 7%.
After chairing an all-party meeting attended by Congress and JD(S) leaders, Chief Minister Bommai made the announcement. "The Nagamohan Das Commission's recommendations were discussed at the all-party meeting today and have been approved," he said, noting that it was a "long-standing and just demand" from the communities that reservation be based on population. Prior to that, it was discussed within our party (BJP) and decided to maintain our commitment to the welfare of SC/STs."
On Saturday, October 8, a special cabinet meeting will be held to approve the reservation increase, as well as a discussion of the other recommendations made in the Justice Nagamohan Das Commission report. When asked about internal reservations for the various communities that comprise these groups, CM Bommai stated that the issue would be decided after consulting with experts and leaders from all parties.
The opposition parties, particularly the Congress, have been critical of the BJP-led government's implementation delays. In July 2020, the Commission made recommendations to the government. However, following a couple of Supreme Court decisions on the reservation, the government formed a three-member committee on the implementation of the recommendations, led by Justice Subhash B Adi.
This committee, too, later submitted its report. "After studying both reports, the government wanted to gain everyone's trust before making any decision on a matter relating to law and the Constitution, so the all-party meeting was called today," Bommai explained.
Karnataka currently provides 32% reservation for OBCs, 15% for SCs, and 3% for STs, for a total of 50%. Karnataka's only option for increasing the SC/ST quota is to use the provisions available in Schedule 9 of the Constitution. Schedule 9 includes a list of federal and state laws that are immune from judicial review. Despite the fact that the majority of the laws covered by Schedule 9 are related to agriculture or land, there are some other topics on the list, such as reservations.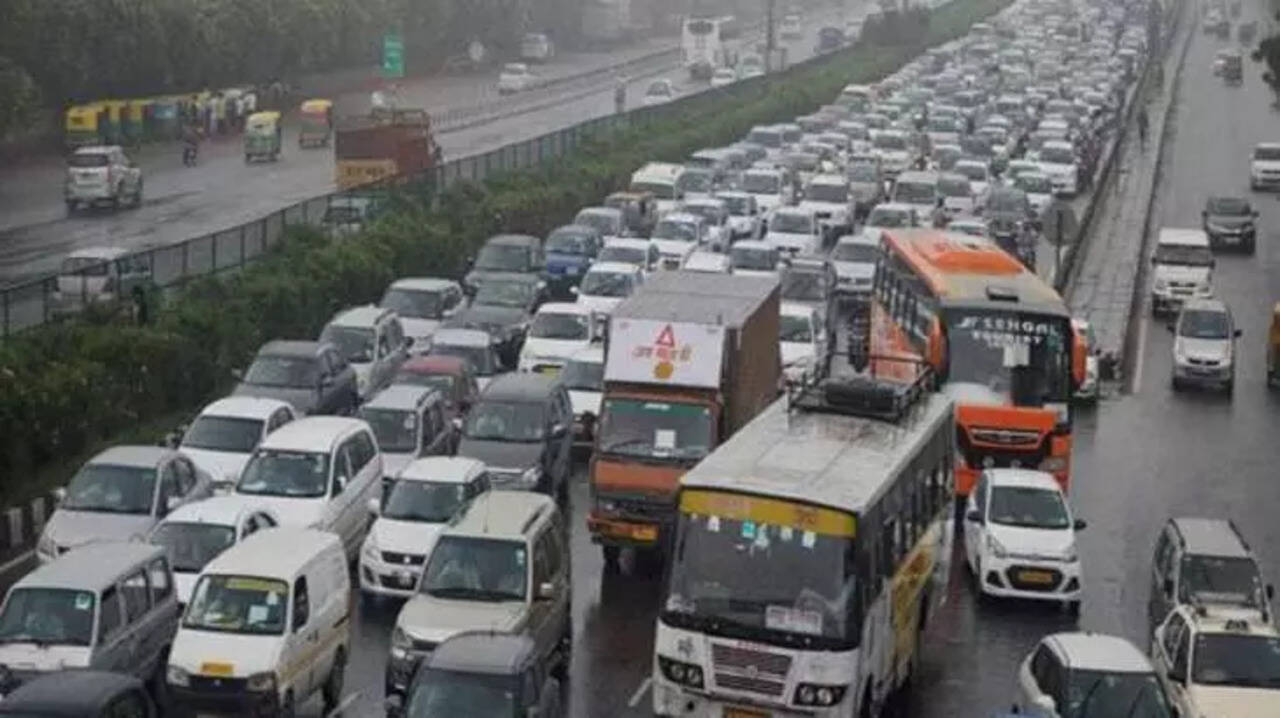 Tamil Nadu has used Schedule 9 to implement 69% reservation. The Nagamohan Das Commission advised the government that in exceptional circumstances, the government could exceed the 50% reservation cap.
"There is a Supreme Court order saying reservation in the states should not exceed 50%," Law Minister JC Madhuswamy said, noting that the courts will take exception if the reservation exceeds 50%. We'll put it in Schedule 9 because it has judicial immunity. Tamil Nadu increased reservations to 69% under Schedule 9. We will recommend to the Union government that the Constitution be amended."
In response to a question, the Minister stated that increasing the SC/ST quota to 50% would eat into general category space to some extent. Reservation in Karnataka is already on the verge, and rejigging quotas within the 50% limit will be difficult, he said. "If we have to do it, we will have to reduce the OBC quota by six percentage points, which nobody will tolerate. So, in order to exceed 50%, Schedule 9 must be used," he added.
Former Chief Minister and Leader of the Opposition Siddaramaiah, as well as another former CM and JD(S) leader HD Kumaraswamy, attended the all-party meeting. Some are viewing the decision through a political lens, with Assembly elections due in about six months. On October 7, various Congress leaders, including Rahul Gandhi, urged the state government to implement the Justice Nagamohan Das Commission's recommendations.
In a series of tweets, Siddaramaiah expressed support for the reservation, stating that Congress has been calling for an increase in SC/ST reservations for some time. "Previously, only six communities were included under SC and ST. They have now increased to 102 in SC and 52 in ST. "Their population has also grown," he said, urging the BJP to take the necessary steps to increase SC/ST reservation via ordinance and include it in Schedule 9.
Earlier in 2021, the Supreme Court declared the Maharashtra law granting quotas to Marathas in admissions and government jobs "unconstitutional," ruling that there were no exceptional circumstances justifying exceeding the 50% reservation cap set by the Mandal verdict in 1992. The Supreme Court unanimously declined to remand the Mandal decision to a larger bench for consideration of whether the state could deviate from the 50% quota cap in exceptional cases. The Union government's 103rd amendment-enacted 10% quota for economically weaker sections has also been challenged in the Supreme Court.
Edited by Prakriti Arora