Trends
Top 10 Best Fitness Apps in India 2023
Most of us look forward to being healthy and engaging in numerous fitness-related activities, including walking, yoga, dieting, and more. However, there are instances when you become so involved that you forget to exercise. Indeed, many people who are sincere about wanting to improve their lives are concerned about this.
The most effective fitness applications are highly sought-after since most people prefer working out at home to going to the gym. With these top health and workout apps, saving time, money, and effort is simple. You may use these apps to keep active and healthy without attending a gym. You stay active with the best exercise and fitness apps.
The best workout and fitness apps keep you active by enabling you to perform regular activities throughout the day. The other top fitness apps in India are useful, and we can download Android and iOS fitness apps for smartphones online. You can assess an app's usability by looking at its user interface. The top paid and free fitness apps are listed below as of right now.
 Cure fit
The fitness and lifestyle software from Cure Fit includes various activities including exercise, yoga, meditation, and good eating. You may watch live yoga and fitness classes on the app. The Cure fit platform provides expert coaching, user competition, and progress monitoring. Although this app offers a lot of features and amenities, you can use it even more by purchasing one of their yearly or monthly plans.
Cure Fit has the following features:
Participate in a live workout session

You may access workout programs and videos.

Visit the nearby cult for tasty and nutritious meals. Suitable setting
Workouts for the mind and body are available as subscriptions.
Fittr
Fittr is the biggest nutrition and fitness community on the planet. Our business began training a few people to get fit as a small WhatsApp group. It is one of the most educational and interesting fitness communities, with more than 2.5 million members. All of your needs for health and fitness are met by Fittr in a single app. Fittr's freemium business model, which provides free access to industry-recognized diet and training tools, allows fitness professionals and enthusiasts to share tips and advice. Users can pay a small fee to receive individualized advice, personalized plans, and weekly follow-ups from Fittr's 500+ certified coaches.
Sworkit
Sweakit is a fitness app that provides top-notch exercises and training, making exercising while on the move more convenient than ever. People may obtain gym-like exercise at home or wherever they are with the help of the Sworkit app. Exercise helps people lose weight, gain weight back, and stay fit. Your activity and calorie consumption are tracked by the app, which has Google Fit incorporated.
Both the Google Play store and the App Store include the app. There are many choices for both free and paid material.
Sworkit's advantages:
Six weeks is the length of the courses. This category includes exercises like HIIT, cardio, yoga, weight loss, and others.
Home Workout – No Equipment
You may work out at home every day without any equipment with the aid of a home workout. They provide workouts that target all the main muscles. You can maintain your health and fitness without going to the gym by using training software at home. This program was devised by specialists and also includes warm-up exercises, videos, and instructions. Both iOS and Android users may download the software. Our favorite aspect of home exercises is that no special equipment is needed.
Stretching and warm-up exercises are available, and workouts with premium material are completely free. Computerized workout records are also recorded, and a chart shows your weight progress.
Seven- 7 Minute workouts
People wishing to practice HIIT, bodyweight exercises, and other types of training have a lot of options thanks to apps like Seven – 7 Minute Workout. This program has a unique feature where all activities are just 7 minutes long. The software is simple to use, has a goal-oriented approach, and shouldn't require any specialized equipment for exercising.
The advantages of seven-minute exercises
There are daily 7-minute exercises available;

Training following a tailored schedule;

Encourage and amuse yourself by engaging in friendly competition;

Join the 7 Club to access more features.
Fitelo
The simplest way to become fit is using Fitelo. It analyses a person's habits, fitness objectives, and health issues to develop individualized health programs. The company's mission is to support people in maintaining their daily routines while eating healthfully, indulging in small treats, and staying active. Fitelo has more than 500k social media followers and has helped more than 15,000 clients globally. They have affected the lives of almost 300,000 people.
How does Fitelo function?
A healthy lifestyle cannot be attained overnight, according to Fitelo. The BITS approach, which they developed after conducting extensive research, allows you to effortlessly lose weight while maintaining a healthy lifestyle.
Body Analysis: They can determine your body type, composition, and needs based on the information you provide. Comprehensive assessment: The team of knowledgeable advisors gets to know your preferences, likes, and dislikes as well as your health issues. After a thorough evaluation, your 100% personalized diet plan is given to you. Self-Learning Program: They use a highly open and transparent planning process to create the ideal diet plan so that their customers may stay informed about everything they do to help them stay in touch with them and develop into their health experts.
What distinguishes Fitelo from other fitness apps?
Fitelo is used for much more than just weight loss. It greatly simplifies for the clients the process of reducing weight and getting healthy. Calorie counting is not necessary. No fad diets or portion restrictions are practiced. You do not need to perform a strenuous core workout regimen. Everything they do is done online. The best aspect is that no supplements are necessary. In the end, they want their customers to embrace a weight loss strategy that they can adhere to for the rest of their life. A healthy lifestyle revolves around appropriate eating, sufficient exercise, restful sleep, and a cheerful outlook.
More than 50 dietitians (specializing in weight reduction, illness prevention, and prenatal nutrition), sports trainers, yoga teachers, skincare experts, and mental coaches make up the current Fitelo team. With Fitelo, your whole health is in good hands. You can complete all of these tasks with a single click using the Fitelo app, which is accessible on both iOS and Android. You can access online diet consultations with your dietitians, weight loss plans, wholesome recipes, and a variety of other diet services with 100% natural diets. You can always access dietitians, trainers, mental coaches, skincare specialists, yoga instructors, and more by using Fitelo.
Aaptiv
One of the top training and fitness workout sessions is available at your convenience with Aaptiv. You can subscribe at any moment to a selection of audio fitness programs and classes conducted by qualified trainers. To keep you inspired and on schedule, there are additional music songs provided. Strength training stretches, running, race preparation, yoga, and other exercises are all included in workouts. Every week, a new class is added. The app is available for download from Google Play or the App Store and is appropriate for all fitness levels.
Advantages of Aaptiv:
There are several sessions offered.
There are weekly and monthly programs available.

There is also the option of high-intensity interval training.

Many playlists also include inspirational music.
Strong Lifts 5X5
One of the best exercise schedules and plans is Strong Lifts 5X5. This program will serve as your coach while you adhere to each workout schedule in StronLifts5X5. It keeps track of your daily progress and provides a wealth of useful exercises for both beginners and professionals. For Android and iOS devices, the software is accessible through Google Play and the App Store.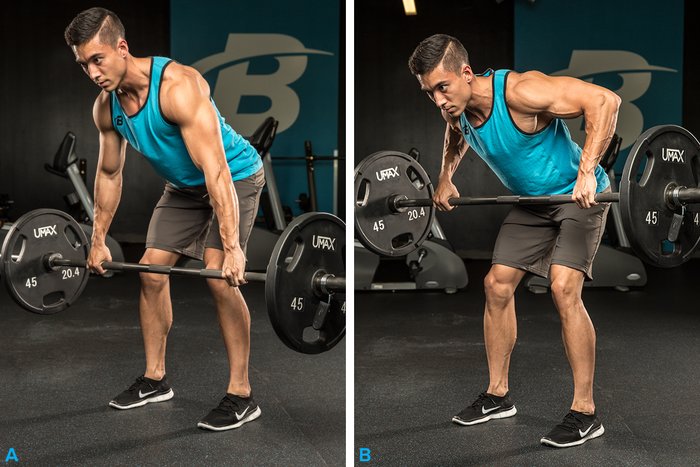 We are impressed with several Strong Lifts 5X5 characteristics.
Utilize this interactive planner to schedule, track, and time.

Plans for weightlifting for experts and novices

There is also a graph, a tracker, and a planner.

This app is among the top, according to Fitness Apps For 2022.
MyFitnessPal
You may use your smartphone to track your food and activity with MyFitnessPal. The software makes use of gamification to inspire users. Users can track nutrients using the app by manually entering nutrients or scanning the barcodes on food items. FitBit, Samsung Health, and other fitness applications can all be linked to MyFitnessPal accounts. In February 2015, MyFitnessPal was purchased by Under Armour.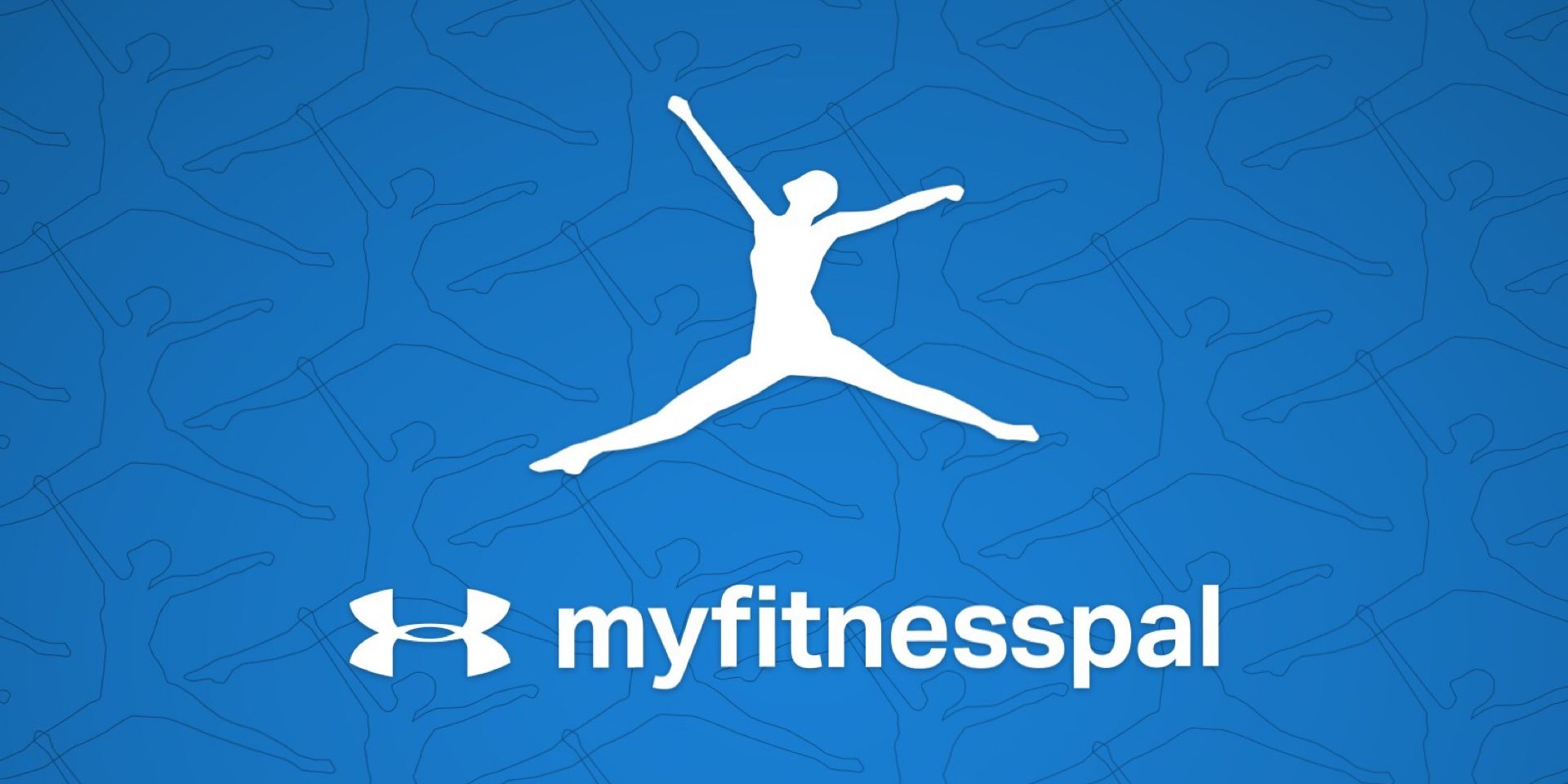 HealthifyMe
One-on-one nutrition and fitness coaching, as well as diet and exercise plans, are all offered on the HealthifyMe website, Indian digital health, and wellness platform. To keep users motivated and interested, the app is accessible on both the Android and iOS operating systems. Along with the nutritionists, fitness instructors, and yoga instructors accessible to premium subscribers, Users can also speak with Ria, an artificial intelligence-powered virtual nutritionist. HealthifyMe, which combines these services with wearable technology, has another feature that syncs with activity trackers.
The usefulness of the Fitness App
Fitness applications often offer guidance on how to exercise, engage in physical activities, maintain a diet, or discover other fitness-related topics. Online users can download fitness applications. Other tools are used to track exercise statistics, compute calories, and gather information on walks, runs, and bicycle rides. Some fitness apps offer personal trainers or nutritionists as resources to assist users with specific workout plans or general workout guidance. Some fitness apps include synchronized songs with the same beat for activities like running or fitness classes.
Can gym memberships be replaced by fitness apps?
You can obtain the same information and routines with a fitness app as you would with a gym membership, but for a lot less money. Some folks prefer not to use the gym, and they can exercise depending on their class schedule instead. If you prefer working out alone or have a busy schedule that does not coincide with the hours of the gym, a fitness app might be a better option than a gym membership.
Despite this, some people may find it difficult to stay motivated when exercising alone and require some face-to-face connection, whether with trainers or other gym patrons, to keep focused. At a gym, you will also have access to a far wider variety of machines than you would at home. If you enjoy using different fitness equipment and working out with others, you might want to keep your gym membership. You can use a fitness app to supplement your training and achieve your goals for free or at a low cost.
How we maintain our health has been transformed by the use of mobile technologies to track health and keep active. India currently has a smartphone ownership rate of over 80%, and wearable fitness trackers like the Apple Watch and Fitbit have become quite popular, with 21% of people using them. Finding the finest health app that suits your needs or determining whether the apps are worthwhile to use can be difficult because there are more than 97,000 wellness applications accessible on mobile US app stores. Are there any apps for your smartphone or wristwatch that can help you get better overall health and well-being? Learn why and how to choose the best downloading applications to improve your health.
The Top 10 Features That Health & Fitness Apps Must Have
User importance of self
This function entails gathering user data such as age, gender, weight, height, etc. to create an individualized diet and/or exercise routines. Personalization is essential to every smartphone app, but it's extremely important for fitness apps. You can enhance user experience while also boosting your bottom line. Users will return to an app repeatedly if they believe it meets their unique needs and aids in achieving their own fitness goals, not those of others.
To better enhance the user experience, several apps use artificial intelligence. For instance, the Butterfly Coach fitness app, created in 2019 by the German business Plan.Net, raises the bar for personal training. With a fundamentally new approach to training, Butterfly Coach sets itself apart from other apps of a similar nature. Rather than offering users a pre-made 12-week program, the app connects them with a virtual, personalized AI coach. In the form of a chatbot, the trainer is always available to the user and offers guidance on how to live an active, healthy, and contented life.
Integration of wearable and non-wearable devices
The bulk of users have various gadgets today that aid in tracking and enhancing their athletic endeavours. Because of this, it's critical to make sure your software enables rapid and simple synchronization with a mobile device and fitness tracker. Examples include Apple's Fitness+, Xiaomi's Mi Fit, and Huawei's Huawei Health. Both wearable watches and smartphones may use the apps.
The Google Fit app for Android and the Apple Health app for iOS devices both allow you to sync data from other fitness apps. For instance, MyFitnessPal and Strava are supported by both apps. Here is information on the apps that Google Fit and Apple Health both support.
A health and fitness app user should also have access to their profile, training plans, and other features not just on their smartphone or tablet but also on a standard desktop or laptop. As a result, some of the data must be kept in cloud storage. This calls for the involvement of highly skilled engineers who can not only set up a quick, uninterrupted data interchange with the cloud but also sufficiently safeguard the user's personal information.
Summary of activity for a certain period
The user gets given a summary of their fitness activities by day, week, month, or other period using this feature. It assists in assessing the progress made over a specific period and setting long-term objectives appropriately. For instance, Fitbit offers a weekly report that the customer may get both through the app and by email.
Target setting
The main goal of the majority of fitness apps is to assist users in getting measurable results for both their bodies and themselves. Since the user determines the desired outcomes, goal setting should be an extremely straightforward and transparent process. For instance, the Fitness & Health Habit Tracker app emphasizes establishing goals for engaging in physical activity and eating well. The user must select a task, set a goal by entering a value for it or a deadline, and then identify the activity they must take to reach that objective. The program also displays data on task performance throughout the previous week.
Monitoring metrics
Sports of all kinds revolve around statistics. Everything may be counted, including repetitions, sets, calories, hours, kilometers, kilos, miles, and pounds. The user may measure their progress in quantifiable units with the use of this data, which motivates them to keep using the app and accomplish more. There are many metrics to measure, but to avoid information overload, applications need to make sure they only highlight the handful that is crucial for their app. An excellent alternative for the user to have access to their fitness routine summary would be a graphical breakdown of the metrics.
For instance, the distance (kilometers/miles), duration (hours, minutes, seconds, etc.), and calories are the three most important metrics in the Adidas fitness app Runtastic. The app displays these metrics as an easy-to-read graphical overview, along with a route map showing the color-coded segments of this route that are the busiest.
Using push notifications
A successful app's toolkit has long included push notifications, which are an essential component. When push notifications are used properly, they can assist to enhance user engagement and average app usage time. Push notifications in fitness apps can alert users to upcoming meals, workouts, and other important occasions. Avoid manually creating push notifications if you want to maximize their benefits. To send tailored push notifications depending on the user path, we advise setting up marketing automation. For increased user engagement, you can employ specific marketing automation technologies.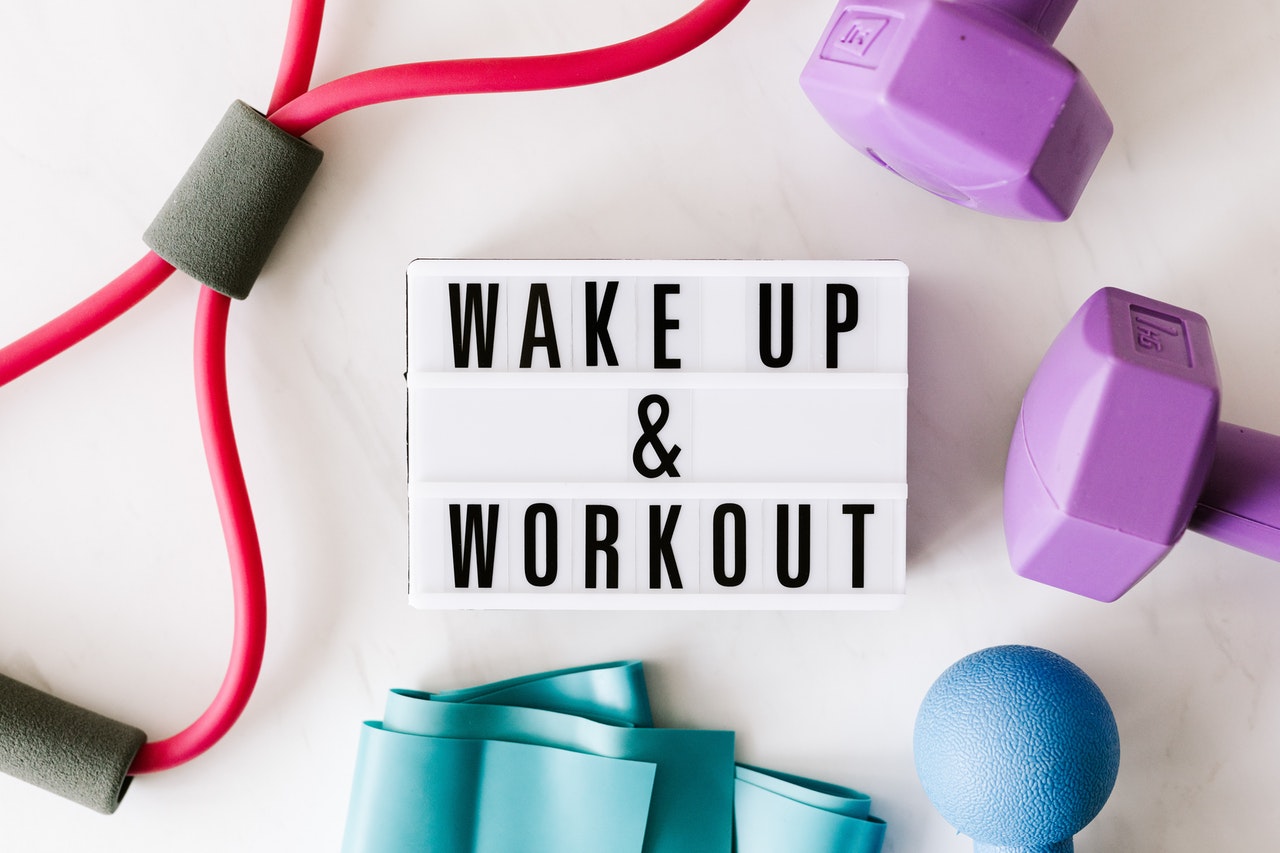 Social networking
It's difficult to conceive a fitness app in the social media era without social connectivity. Fitness monitoring software takes advantage of people's desire to share information and brag about their successes. Users will be able to spend more time in the app thanks to sharing, speaking with friends, and social interaction, which will benefit the app's KPIs. For instance, the Nike Run Club app enables users to post their accomplishments on a variety of social networking sites.
Community
Competitive sports are more inspiring. The greatest method to attract and keep users of your fitness app is to create a community around it. Users will become aware of the value that this app offers by watching how their friends or fitness influencers accomplish their objectives with it.
For instance, Fitbit's Community feature allows users to:
Join interest groups to meet others who share your interests;

Discover friends who have downloaded the app;

Update their activities with posts;
The ability to follow other app users or influencers
Another illustration is the app Fitplan, which has a community feed through which users can connect with friends and Fitplan trainers, share their workouts, and express their opinions on a range of subjects including nutrition, lifestyle, physique, etc.
Gamification
Gamification is the practice of integrating game design elements into non-game contexts. The world's first book on gamification was written by Kevin Werbach and Dan Hunter, who think that if work were more like a game with a reward system rather than a chore, the company would be far more efficient. The same is true with exercise regimens.
The gamified app and website Fitocracy tackle one of the most difficult motivating challenges: getting people to exercise. The software encourages individuals to use the gym by utilizing several elements seen in video games, such as levels, missions, medals, and points. Users of the app are urged to record their workout and running routines. As they advance to more challenging training, they receive rewards and have the opportunity to post knowledge, advice, and success stories on social media.
Users of Fitocracy may engage in virtual combat with one another in divisions like "best bench press" or "longest distance runner." There are areas for supporters that use the duels as a platform for group conversation, though, even here.
Video instruction
The audience for fitness mobile applications is highly broad and has distinct preferences for information delivery. The app can incorporate video lessons that demonstrate the strategies for particular exercises for users who want to learn material visually. Some kind of direction and support, even if it is only virtual, is beneficial, especially since the gym and fitness studios are closed due to the pandemic. Additionally inspiring, videos have upbeat music that lifts viewers' spirits. For instance, the TRX exercise app has a tonne of 20–40 minute training videos available. The software may also be used to sync with a fitness tracker and retrieve numerous information.
Conclusion
We were able to see how various mobile fitness applications help us maintain our health as a consequence. Technology has raised our awareness of healthy lifestyle practices. Obese people can adopt a healthy exercise regimen thanks to these apps. They can avoid dangerous conditions like cancer and cardiovascular disease by doing this. Why not begin right away? Get a workout app, download it, and get going. Short training sessions (30–45 minutes max.) conducted in a socially isolating manner to keep overhead low for owners of fitness businesses will be the norm by 2022 and beyond.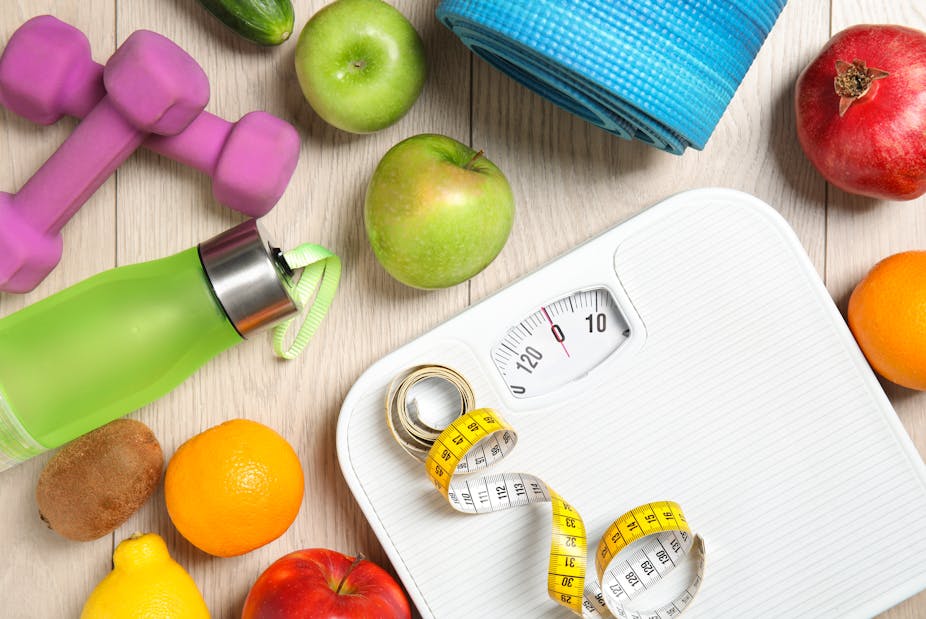 Fitness apps that offer flexible scheduling for training and workout sessions will be successful if they deliver results, offer their clients high-quality instruction, and create a welcoming environment. Success in the fitness industry is guaranteed with an online training program and the philosophy of quality over quantity.
Edited by Prakriti Arora