Trends
Zerodha's net profit doubles in FY22; here's what the founder has to say
The funding winter has approached, and most startups have initiated the process of laying off their employees, but the Zerodha profits have started to hit a record high.
In FY22, Zerodha's net profit nearly doubled to 2094 crore INR. This was provided by the increase in its revenues, which increased by 82 percent from Rs. 2729 crore in FY21 to Rs4964 crore in FY22.
Zerodha's expenses have surged by 72 percent from Rs 1260 crore in FY21 to Rs 2164 crore in FY22.
It implies that the company's profit has risen by 87 percent from 1122 crore INR in FY21 to 2094 crore INR this year.
Zerodha is one of the startups in India which has managed to accumulate profits. Zerodha has been profitable since its operation, and its profits have skyrocketed in recent years.
In the fiscal year 2020, Zerodha reported profits of 424 crores INR, which tripled its value to 1122 crore INR in FY21.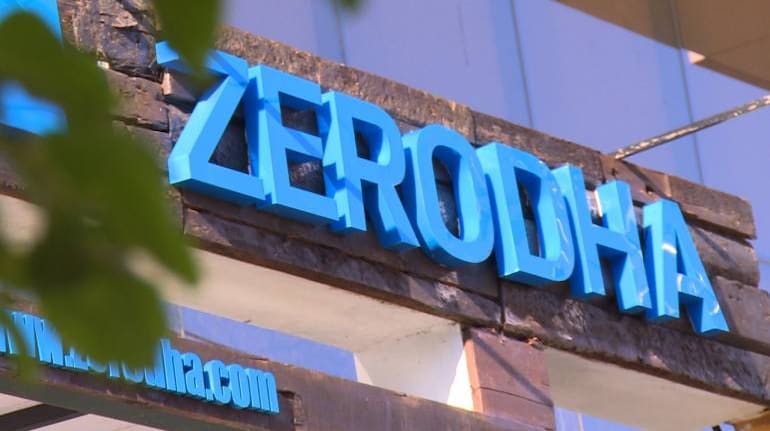 This year the company has managed to double its profits to 2094 crore INR. It is the highest profit ever recorded by a startup which is higher than the profits accumulated by 1918 crore INR profit that SaaS firm Zoho registered in the fiscal year 21.
The highest profit accumulated by a company would be a celebration with other companies, but Nithin Kamath, with his usual down-to-earth nature, has mentioned that he thinks that most people do not appreciate the fact that cyclical broking's prevalence at or close to the peak of every bull market.
It seems brokerage firms are businesses that can do well and generate cash all the time. But the case is not the same.
The business is more likely correlated to the markets and high volatility. The finances turn around as the bull market declines or marker trends down.
He mentioned the statement in a blog post following the company's success.
He has further added that he thinks that for a few more years, they would not be able to equal the existing revenues and profitability from the upcoming fiscal year.
It is not a usual phenomenon for the CEO to go out and state that his company would not be able to maintain a significant growth curve within the years going forward, but Zerodha has never been a typical business.
Zerodha has never raised any external money, so it does not have any VCs or investors to showcase the high growth projections.
In addition, the company does not spend much on marketing. As a result, the company can keep checks on expenses and consistently gain profits.
Zerodha's aim for sustainable growth and long-term thinking seems to have worked in his favor. Other companies that are funded by the VCS or investors are now struggling to raise their next funding round. Zerodha has continued and tried to attain the position of the highest-ever startup by a company. It has appeared to play an integral role in India's startup ecosystem.
Netizen's response to Zerodha's success:
The company's founder, Nithin Kamath is often seen encouraging young and new investors to initiate their careers by starting from fixed deposit investments. He has even asked the citizens to invest in government securities and Treasury Bill as they would provide higher interest rates.
Abid Hassan, CEO of Sensible, India's largest options trading platform, has highlighted Zerodha's approach to growth and called it as opposed to many fintech firms, which set unrealistic targets despite undergoing massive losses.
Another Twitter user compared Zerodha's success with cricketer Suryakumar Yadav's ramp shot, and other fintech firms have compared it to a clean, bold shot.
The company's focus was always highlighted on stock market traders, unlike its competitors, who laid major emphasis on the investors. They transact daily, and on the other hand, Zerodha charges flat 20 INR or 0.03 percent on every trade.
Edited by Prakriti Arora