Trends
10 Keyword Research Tools that Are too good to use!
The keyword is the original key of content, and as the thing goes, you cannot have material without a keyword.
A keyword is a phrase that is used mainly for search purposes.
Suppose you want to search for something on the internet, you need to have a specific term for that. You cannot write abstract words and expect your product to be shown. These keywords are the phrase or name that you write.
There are two types that are classified here. One is the long-tail keywords, and the other is the short tail. The short tail keywords are those which you use for the one time or one-word search. And the long tail keywords are chosen when you are using the search for the research purpose.
According to Google analytics, it has been shown that keyword research tools help your content to be ranked at the top 10 in the Google rankings.
If you use them, then you are in for the win here.
Top Keyword Research Tools to use right now
Here are some of the top keyword research tools you need to use right now.
1.Soovle
Soovle helps you to come up with a lot of keywords at the same time. There are keyword ideas that are suggested from Google, Bing, Youtube, Amazon, and even more. There are saved suggestions which you can use here. If you like a keyword, then you can drag and drop it there, and your work will be done.

2. Jaaxy
Another keyword research tool Jaaxy helps you to come up with a relatable keyword in just a few seconds of your search. These keywords that you use here are quite sturdy so that you can use them in your content and have a ton of different ideas blooming up.
3. Google search console
This is one of the most used keyword research tools by content managers and writers. This is not a basic and traditional keyword research tool, as well. There are some excellent features which you can use here. There is a performance report which shows that the keyword you are applying for your market and how well it is performing. There are opportunity keywords you can use here. This means that whatever you're content is, the opportunity keywords will help you to bring some meaning to your content in the right way.
4. Ahrefs Keywords Explorer
This keyword research tool will help you to explore a range of keyword choice and selection from all around. There is a super and in-depth keyword choice that you can use from here and with the implemented keywords produced.  
5. SECockpit
This is like your Swiss Army knife of the keyword research tool. This place helps you to come up with a load of ideas related to your keywords. You can get a ton and a list of results from the SECockpit. This one helps you to manage out the best for yourself and in the right way.
6. Google Keyword Planner
You will see a lot of digital marketers are using this keyword research tool for their campaign. This way, you can tap into Google's massive keyword database at ease. All you have to do is search for a first term, and a list of keywords will be generated for the same. This place helps you to come up with a lot of ideas in general. It is pretty good compared to the other keyword research tools in the market. This is because the data you will get comes directly from Google so that you can put some trust in it.
7. Keyword Tool.io
You can get a boatload of keyword ideas from this keyword research tool. This helps you to come up with some essential keywords as well. Plus if you are looking for some unique content there, then this place is the specific one to use for.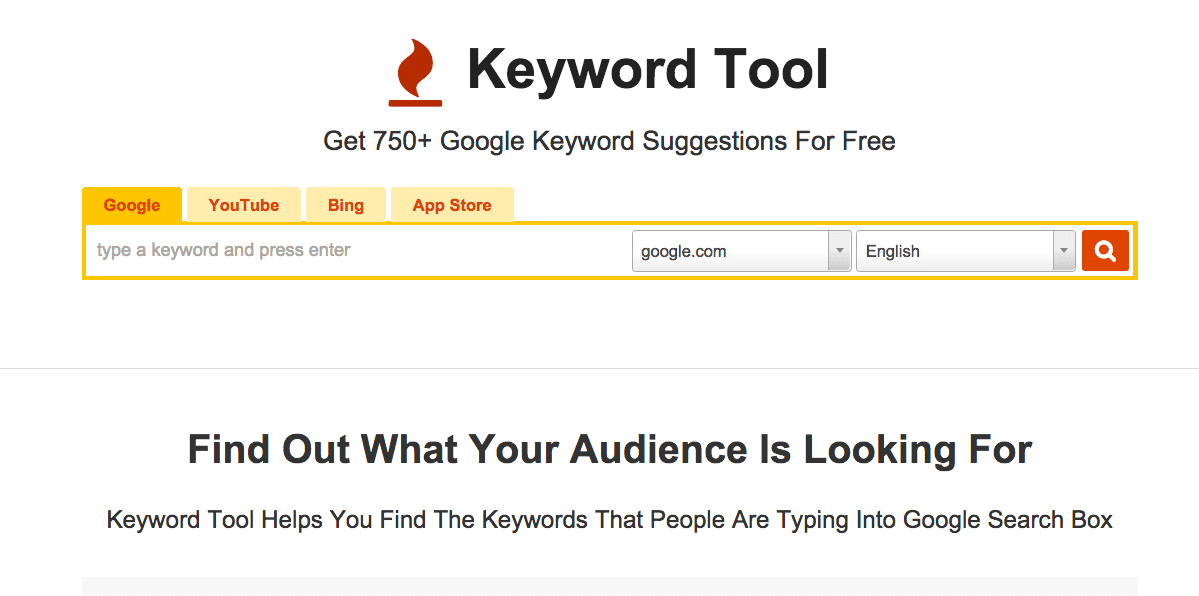 8. Moz Keyword Explorer
Moz is the place to be if you are feeling lost and what to do with your content. If you think that there is a shortage of keywords in your content, then use this keyword research tool right now. Moz has been a pillar of support for a lot of content marketers right now.
9. Keywords Everywhere
Coming to the basics here, this keyword research tool will help you to get search volume wherever you go. You can take the keywords from here, and the work will be done for you. It is easy and straightforward. 
10. Keyword Snatcher
Keyword Snatcher snatches the keyword from Google and makes sure that you use it. There are a lot and types of keywords that you can snatch from here. Practically use them for better use in your content marketing service.
These listed keyword research tools are the best for you to use anytime you wish for. If you are struggling to find the right keyword for your business site or your content, then do quick research here, and the work will be done. 
SEO optimisation-Pavitra