Trends
Top 10 Promising and Scalable Startups in Jaipur 2022
Top 10 Promising and Scalable Startups in Jaipur 2022
Jaipur, the Pink city of India, is majorly known for the kind of culture and people the city has. It has great places and monuments which are tourist attractions and a lot of people visit the city every year. Apart from its culture, food, and tourist attraction places, the city is called a startup hub in the country because of its proximity to Delhi and a unique combination of all urban and semi-urban infrastructure.
Jaipur has an innovative combination of companies across sectors like e-commerce, Esports, cleantech, and tech in different sectors. Whenever you think of something like any fantasy gaming, sonic on, electric vehicles, or e-commerce major, you always think about the Silicon Valley Bengaluru, Unicorn hub Gurugram or the financial capital city Mumbai.
What is the one place continuously making more measures and trying to fit into those cities and be called a start-up hub? Some Tier-II cities like Jaipur, Kota and Jaipur are already on the way to becoming the next start-up hub for Rajasthan-based start-ups and entrepreneurs. In recent times, Jaipur-based start-ups are on the radar and are reaching new milestones by using the resources very effectively. Many incubation centres, accelerators, and several government initiatives are used further to level up the entire ecosystem sustainable in the long term.
Some options can be considered best in Jaipur, like textile business, sweet dishes, paintings, arts, traditional handicrafts, Automobile service centres, and traditional jewellery. The city is known to be home to many industries like mining and minerals, cement, IT, Textile, Agro-based sectors, chemicals, ceramics, gems and jewellery and energy.
Jaipur is the largest city in Rajasthan and is very much known for its number of monuments like Howrah Mahal, Jal Mahal and Amir Fort. It is major recovering some of the industries and providing a variety of employment to the city's people like tourism, garment factories, rubber-based factories, food, beverages and tobacco.
Many start-ups have emerged in the city and have acquired an amazing level of recognition in the end entrepreneurs and the audience of the town, so let's see each of the start-ups in detail and see the reasons behind their success.
1.  MyTeam11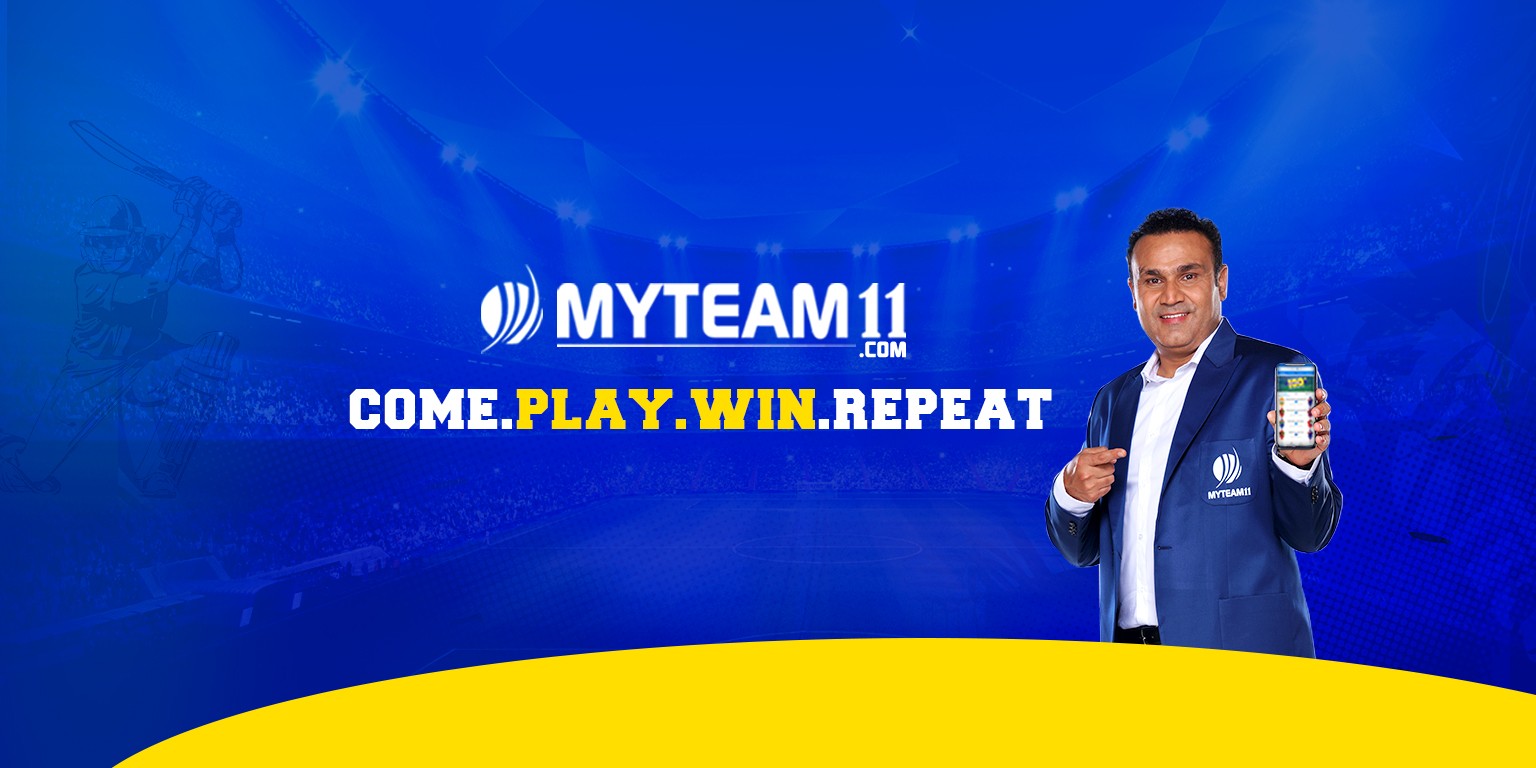 Gaming is a mainstream business nowadays as many people are investing a lot of money because of interest and even because of their money. The gaming industry is now turning into a business these days. Like dream11 and Gamezop, Jaipur-based games called MyTeam11 are rapidly growing. This industry was founded in 2017 by Vineet Godha and Sanjeet Singh. They got the idea when they watched the semi-final cricket match between India and Australia during the ICC Cricket World Cup of 2015, where India lost the game.
The two of the founders got the idea of submitting the start-up, and from then, and now it has been claiming to have a user base of more than 50 million who are engaged in a variety of sports. It is a platform that is the title sponsor for the Indian cricket team tour of the West Indies in 2019. It allowed the users To think or create imaginary teams and earn actual cash rewards based on the player's on-field performances.
It was launched in 2017, my team 11 did not gain a lot of recognition, but slowly, it gained speed and started growing in the people. It counts over 15 million downloads across different platforms and claims to have 8 to 10,000,000 users and about 10 to 12% of the user base which is always found active.
They have four kinds of sports to provide their customers cricket, kabaddi, football and volleyball. It has 15 contests every day, and the number of weddings can go up to Rs.15,00,00,000 or more it even allows the users to earn cash bonuses on signups.
Company Overview
| | |
| --- | --- |
|               Legal Name | Dream11 Fantasy Pvt Ltd.  |
|               Industries     | Fantasy Sports, Information Technology & Sports |
|               Founder(s) | Bhavit Sheth & Harsh Jain  |
|           Founded Date  |                    2008 |
|     Total Funding Amount  |                $1.6 Billion |
|              Investors  | RedBird Capital Partners & TPG |
2. DealShare
What is the kind of start-up in the city which has been following a social commerce model and primarily targets the non-Metro and middle–income customers in India with mass-market products. Amidst Flipkart and Amazon, and other social commerce platforms, DealShare is the one from Jaipur, which became a Soonicorn. It was started by Vineet Roy, Shankar Bora, Raja Shikara and Sourjyendu Medda.
It was founded in September 2018 in Jaipur, Rajasthan. It has been incorporating or introducing regional languages to attract or drop the non-Metro customers. From the time it was launched, this has been a hyperlocal e-commerce company that has grown leaps and bounds. In April, the company raised Rs.70,00,00,000 from venture debt firm Alteria Capital. This start-up mainly focuses on the mid-income demographic of 500 million new internet users and hasn't been able to raise its total capital of $34 million.
Then in December 2020, DealShare was able to raise $21 million in the Series C funding left led by Westbridge Capital. Round of Series C saw the participation or engagement from the Alpha Wave incubation, which is a venture fund that Falcon Edge Capital manages, Z3Partners and all of the existing investors of Matrix Partners India and Omidyar Network India.
After gaining so much success, the team is now looking forward to the next phase of growth that will be including the expansion of the new geographies, penetrating deeper into the current market scales or provides, the different scaling operations, exceeding the local sourcing networks and extended into every corner of the world and strengthening their technology platform across different business verticals.
Company Overview
| | |
| --- | --- |
|                  Legal Name | Merabo Labs Pvt Ltd.  |
|                   Industries     | E-commerce, Grocery, Group Buying & Retail  |
|                Founder(s) | Rajat Shikhar, Sankar Bora, Sourjyendu Medda & Vineet Rao  |
|              Founded Date  |                 2018 |
|      Total Funding Amount  |              $624.8 Million  |
|                  Investors  | Abu Dhabi Investment Authority & Twenty Nine Capital Partners  |
3. Kirana King
This is another new well-known start-up from the city of Jaipur, known by the name of "Kirana King Retail Network", a grocery retail start-up founded in 2017 by Anoop Kumar Khandelwal. This start-up has been helping several retailers the sellers join the organized retail platform with digitization, centralization of the traditional Kirana system, and standardization.
It has been focusing its main focus on empowering and enhancing the retailers' potential by ensuring the seamless supply along with chain efficiency is at a self-management level. We help them connect the dots of the entire consumer's journey for creating outreach to their end consumers with a mix of tech and retail, transformed into a service (RaaS)-based interventions," the founder, Anup, stated Khandelwal.
This platform has been connecting different brands, retailers and consumers in the section of grocery industry space as an aggregation platform, always covering a 360° loot. The Kirana king always covers the central touchpoint of the entire experience, including the retailer and the end consumers. It delicately works on the experience level in the store that every one of the consumers has, conveniently out, their improvement in the merchandising, tech-related interventions for the consumers is, and the digital payment infrastructure in the store.
It is also a significant starter because it has been helping build better margins with more comprehensive assortments on shelves, the scale of the economics, faster logistic solutions, and new monetization opportunities. It has 200+ stores in Jaipur and near located areas, and it works intending to touch the thousand store mark by the end of 2022 in different parts of Rajasthan. The team of Kirana King has been planning to raise $3 million for the next stage of the growth journey and decided to introduce better and more options in shopping to grant a great experience.
Company Overview
| | |
| --- | --- |
|                  Legal Name | Kirana King Retail Network Pvt Ltd.  |
|                   Industries     |           Grocery & Retail  |
|                Founder(s) | Anup K.Kumar, Balwant Singh Rana, Deepak Dusad & Madan Kumar Gandam |
|              Founded Date  |                    2018 |
|        Total Funding Amount  |                $70 Million |
|                  Investors  | Rajasthan Venture Capital Fund |
4. Hop Electric
It is a Jaipur-based EV start-up known by the name of electric mobility concerned with tapping into the growing electric two-wheeler market founded in 2019 by Ketan Mehta, Nikhil Bhatia and Rahil Gupta. First, the start-up introduced there to electric two-wheeler models named HOP LEO  and HOP LYF in June last year.
Besides teaching the EV scooters, the company has an integrated kind of network of battery change charging come swapping stations known by the name 'Hop Energy Network.' Jaipur, the Pink city, has been hosting an electric 40,000 ft.² manufacturing unit that is completely equipped to produce 50,000 vehicles per year. The market of the electric two – Bylaugh has been slowly picking up tremendous speed and growing every day in India.
Apart from adaptation, the two-wheelers are being used by many delivery companies. Hope electric mobility has been competing with other notable players like Ather Energy, Hero Motocorp, GoGreenBOV, Okinawa Scooters, and many others. In recent years, people have been trying to switch to more green alternatives because they have realized the need to take care of the nature and environment.
It has blasted off the demand for electric motors, because of this shift that is slowly taking place worldwide. The company is exercising in high order. Electric vehicles are expected to be seen to be the mode of transportation in the future of mobility.
Company Overview
| | |
| --- | --- |
|                  Legal Name | Hop Electric Mobility Pvt Ltd.  |
|                 Industries     | CleanTech, Electric Vehicle, Ride Sharing, Sharing Economy & Transportation |
|                Founder(s) | Ketan Mehta, Nikhil Bhatia & Rahil Gupta  |
|              Founded Date  |                   2019 |
|        Total Funding Amount  |               TRY47.6Million |
|                  Investors  | Inveo Yatirim Holding & Hiventures |
5. Gram Power
The loss of power is a significant concern in India, from rural to urban areas. Gram power is one start-up based in Jaipur which is looking to solve this significant problem by digitizing the power distribution infrastructure in India. This was founded in 2012 by Yashraj Khaitan and his then University of California Batchmate Jacob Dixon. The start-up is always building up an intelligent electricity meeting system to manage the electricity consumption and avoid all power losses.
It is a part of the future saving of the power, and it is working in 25 city's across the country. This start-up manages the power distribution for start-ups such as stanza living, OYO, etc. In the series, a stage, the company has raised funding of $2.6 million from Bloom capital and Vestergaard. Now the company is closing the series B funding round, and the other notable players who are attached to this company are our HLP India, Techno Metres and Itron India Private Limited.
They are equally operating in the energy meter segment. The starter was majorly started to ensure electricity use and use the intelligent solar microgrid for the areas not linked to the national power grid.
In 2016, great power pivoted its business to its main focus on managing the power distribution to different places. "The first product was a smart solar microgrid. These were self – contain power plants that provide energy to communities that are not connected to the national grid. A core innovation in that system was about managing the power distribution. We had developed an entire power distribution management platform that was fundamental, comprised of smart prepaid meters and technology to manage this grid reportedly," stated Yashraj Khaitan.
This began the journey with the emergence of the intelligent solar microgrid and now claims to have deployed around 30 Smart microgrids across Rajasthan and Uttar Pradesh.
Company Overview
| | |
| --- | --- |
|                  Legal Name | Gram Power India Private Ltd.  |
|                   Industries     |              Electronics |
|                Founder(s) | Yashraj Khaitan & Kishore Kumar Khaitan  |
|              Founded Date  |                  2010 |
|        Total Funding Amount  |                Funding  |
|                  Investors  |        Google for Startups  |
6. Desi Diaries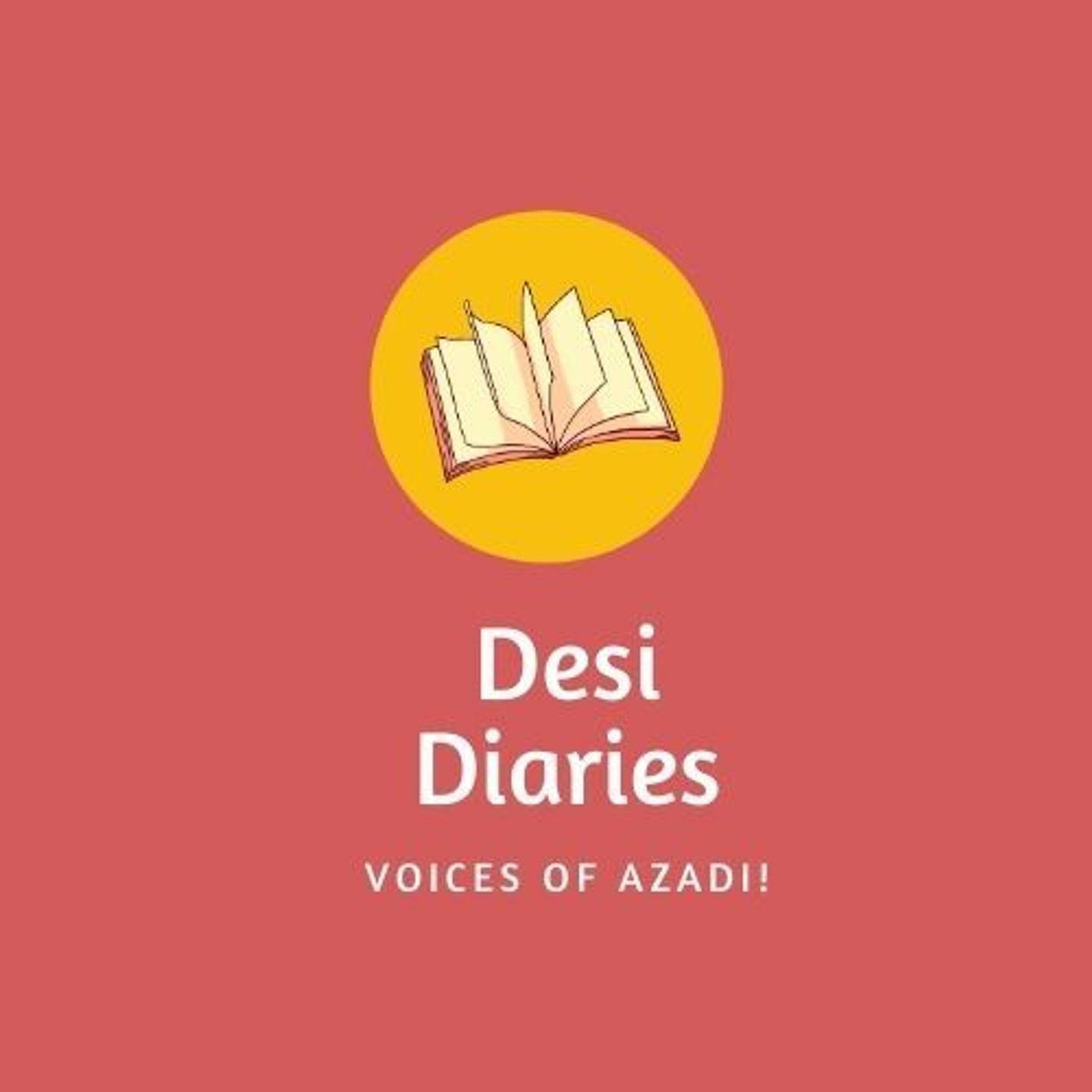 It is a media company showing its amazing collection of different media channels, wholly based on the city news. This start-up has been posting the local information, all related to the events happening in the main cities like Jaipur, on their different social media platforms like Facebook and Twitter. This start-up has its central focus on the pink city, Jaipur.
This company was founded by Anurag Bajoria, who is an investment manager. He started the company which was his only side project, but now he looks after it full time. It has more than 3 lakh members. It is already established to be one of India's major communities of photographers who are taking stunning pictures of the daily routine of life.
They have launched their website and are building up a network of homegrown bloggers who constantly share their stories. Suppose you are someone who knows how to make anything huge on the social media platform. In that case, this is the platform that provides the brands and individuals with social media marketing services and even helps them engage with their existing userbase and grow their network better. It is a privately held start-up giving up Social Media Marketing, Blogging, Photography, and Digital Marketing specialities.
Company Overview
| | |
| --- | --- |
|               Legal Name |  Desi Diaries Private Limited |
|                Industries     | Social Media Marketing, Blogging & Digital Marketing       |
|                Founder |            Anuraj Bajoria |
|              Founded Date  |              2010           |
|        Total Funding Amount  |               NA   |
|                  Investors  |            Acquired  |
7. Lexcart
It is a platform where customers can easily find and hire the best lawyer for their important cases in any city or any court in India. Lexcart is the one platform that really makes it convenient for people to look for the best lawyer according to their situation or cases. The company firmly believes that all of its customers need to get or deserve the most professional legal advice from their selected and best lawyers.
This company has been working intending to provide professional legal advice to everyone who comes to seek their help. Arvind Singh founded it in 2016, and he has been supporting the company in the post of Chief Legal Officer of Lexcart. It gives the best services in the sectors of legal tech. This platform provides legal consultations or advice and does not provide or participate in any legal representation.
It is called an aggregator platform where their customers or clients can search for consult lawyers in more than 500 cities of India. Currently, the start-up has or working with a strength of more than 7500 lawyers on their portal. It is straightforward to find them because you need to search and select your appropriate lawyer based according to your need, like specialization or city. Then you can choose and book the lawyer the way you would like to consult with the selected lawyer, like through email or phone or any of the meetings.
Company Overview
| | |
| --- | --- |
|               Legal Name | Lexcarts Legal Tech Private Limited. |
|                Industries     | Advice, Consulting, Legal, Legal Tech, Online Portals & Professional Services |
|                Founder |            Arvind Singh |
|              Founded Date  |              2016          |
|        Total Funding Amount  |                NA      |
|                  Investors  |             Acquired |
8. Oxy3
It is a platform that works like planting oxygen. If you are a lover of plants or nature, Oxy3 is one of the best platforms or destinations where you can even request a service that can be done at your home, like gardening, vertical gardening and terrace gardening and many more. One of their main and dozen services is that you leave your plant in their plant bank if you choose to go on any vacation
The process of transportation of these plant banks is all managed through the teamwork of Oxy3. Dipankar Rabha founded this start-up and started dealing with several plants, landscaping and gardening. It has shown their three years of experience as a complete service-based company. The company has built their website, making it easier for its customers to find their favourite plants.
It gives abundant kind of knowledge about keeping the plants and their importance. It gives the different services considered very helpful to the plants. It is called one of the foremost wholesale traders of plants and gardening and provides an extensive array of artificial grass.
Company Overview
| | |
| --- | --- |
|               Legal Name | Oxy3 Planting Private Limited.  |
|                Industries     |      Plants & Gardening  |
|                Founder |            Dipankar Rabha  |
|              Founded Date  |               2020    |
|        Total Funding Amount  |                 NA   |
|                  Investors  |              Acquired |
9. Kuber Box
It is a start-up from Jaipur that brings a wide variety of jewellery for men and women. It offers the opportunity to earn to other people by allowing them to easily buy or sell their number of products to their friends or relatives. It is a fine jewellery brand working with a strong focus on affordability and quality.
This company was started in 2012 by a professional diamond merchant, Sourav Lodha. He started this company because he had the most profound insights into the jewellery market. It is a platform that has always been trying to develop the most heart-melting kind of jewellery at a very affordable price. This start-up provides the best experience, not just the jewellery. You can look for several designs from the comfort of your home and can even compare them and then decide.
The team members of KuberBox want to make jewellery shopping to just another level by establishing their "KuberBox Privileged Partners", which is a program to help all small entrepreneurs earn an income through the process of just a minimal investment. Their piece of jewellery is completely certified and hallmarked by their third-party testing laboratories, which indeed confirms the value of the stones.
The start-up even enables to have the motivated kind of teamwork, including the best individuals to earn their income through their unique, different programs and aims to cater to the household's needs for the most authentic and trustworthy source of the jewellery.
Company Overview
| | |
| --- | --- |
|               Legal Name | Kuberbox.com Private Limited.  |
|                Industries     | CRM, E-commerce, Fashion,Internet, Retail & Jewellry   |
|                Founder |            Sourav Lodha  |
|              Founded Date  |               2012     |
|        Total Funding Amount  |                NA |
|                  Investors  |            Acquired  |
10. Indibni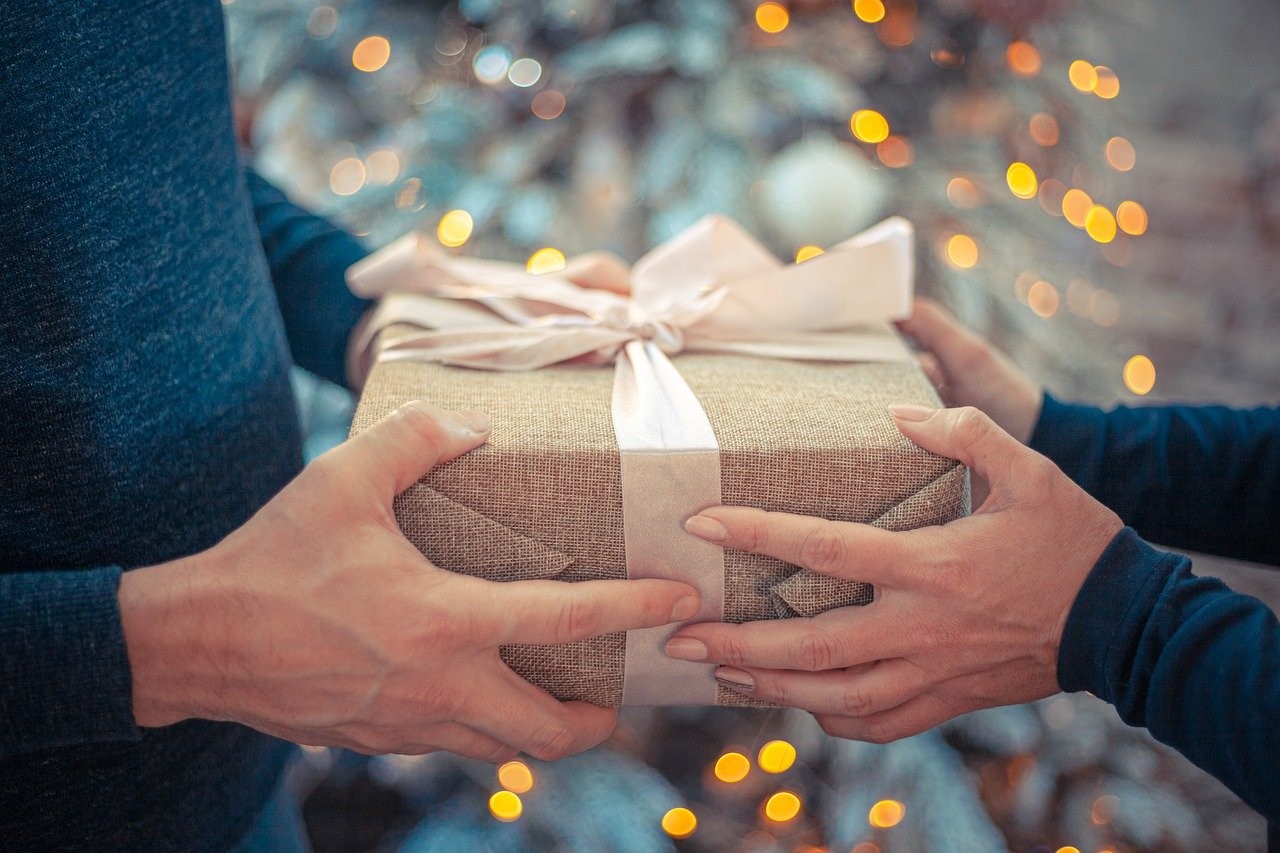 It is a fashion accessories start-up based in the city of Jaipur. It is called a gift designing company that brings and even sends gifts to its customers across the country. This company was founded in 2012 by Ankit Jain and Nitin Jain. The start-up's name shows the three 'I', which clearly indicates or states India, Individuality and Innovation.
It is counted in the powerful gifting platform because it fetches the best reviews from the audience. It has attracted more people with its innovations and measures, making the start-up more reputed in the list of start-ups working in the city.
Company Overview 
| | |
| --- | --- |
|               Legal Name | Indibni Private Limited  |
|                Industries     | Product Designing, Customer Service & E-commerce       |
|                Founder(s) | Ankit Jain & Nitin Jain  |
|              Founded Date  |               2017    |
|        Total Funding Amount  |                NA |
|                  Investors  |           Acquired  |
Jaipur, the capital of Rajasthan, is known to be very famous for forts, foods and the ancient culture that the city has. Last year, pink city presented amazing growth in making the most successful start-ups. It is entirely on their new movie and trying to reach the milestones. Some start-ups have shown some level of downfall because of the pandemic, which brought major economic changes.
But even after this pandemic, the city has again started to work on their improvements. Jaipur is considered one of the most developed cities in India, because it provides the most suitable environment for start-ups or new companies, giving them the needed space and exposure.
edited and proofread by nikita sharma