Trends
Top 10 Most Innovative Startups in Amritsar 2022.
Top 10 Most Innovative Startups in Amritsar 2022.
Due to its pivotal role in the revolution, which greatly accelerated Indian agriculture, the state of Punjab has long had a special place in India. It has gained prominence in the last ten years for various most repulsive factors. After overcoming them, it is also developing a reputation as a country of businesspeople. The DPIIT's 2018 state-by-state startups rankings, which ranked Punjab and Amritsar as an early phase of development for startups, provide evidence of this.
That is due to the enterprising spirit of Punjabis, who are constantly looking for fresh company concepts. The state's startup environment has nevertheless expanded gradually and slowly.
What issues currently affect the startup environment in Punjab, and how have state and federal laws and initiatives aided in fostering innovation locally? While responding to these queries, we'll also try to shed some light on how Punjab's entrepreneurs succeed despite sluggish investment and growth.
Government Policy Favors Startups
It is impossible to overstate the importance of entrepreneurs and tech in the contemporary economy. Not only is it essential for the development of jobs and money, but it also aids in expanding India's presence in the world's tech sector, which is the fastest-growing sponsor. Therefore, it makes sense that state governments are so interested in fostering and supporting IT startups.
The state's Startup And Entrepreneurship Development Policy from 2017 has been a significant stride among the initiatives and efforts in Punjab. The policy, which will be in working for five years starting in 2017 and aims to foster startup development, is applicable. The policy's objectives include: facilitating 1,000 businesses over the course of five years; establishing ten incubators and accelerators in the state, and forging close ties with all the key institutions.
facilitating the establishment of 50 Entrepreneurship Development Centers (EDCs) in colleges
The state government has also offered startup funding, incentives, networking opportunities, and events for entrepreneurs and investors.
Additionally, due to the rapid advancement of new tech, the internet, software, accessible concepts, APIs, app stores and other systems, crowdsourcing, ICOs, and other platforms, startups are less reliant on risk capital in the form of venture capital, business angels financing, equity crowdfunding, and different formation of risk capital to make a "funding round" or even an "exit." A profitable investment round can serve as a good signal in some situations. Still, it should only be utilized as a particular milestone rather than as a yardstick for real success.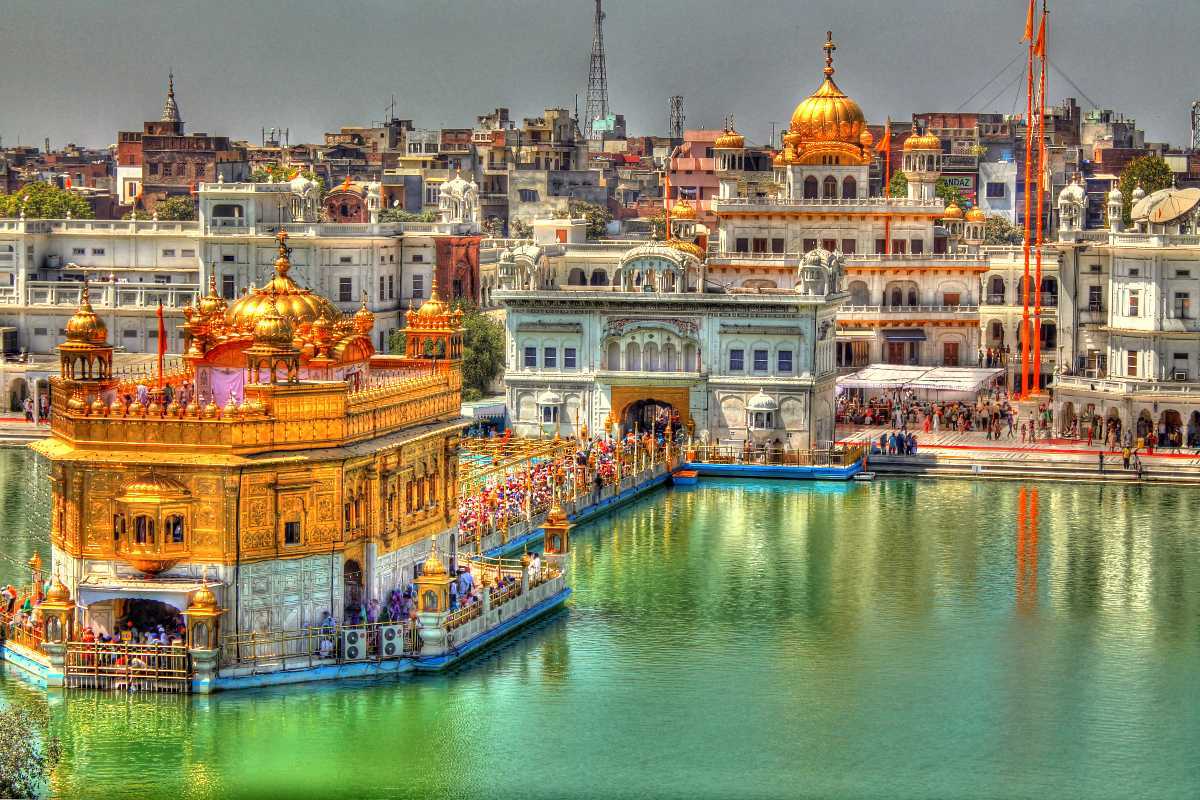 There are various options when choosing a strategy. Building the business from an investment standpoint is sensible, and having a backup plan makes sense only when doing so turns out to be the wisest course of action. If the company has the qualities that financiers want in a startup, it will prosper.
Although the startup environment in Punjab has generated several excellent concepts, the state does not receive enough attention because there are no significant growth-stage startups there.
Cities like Mohali, Chandigarh, and Panchkula (the Tricity) are quickly becoming the nation's regional startup hubs. Startups can attract the interest of numerous investors, businesspeople, and incubators in the state by being a member of this Tricity region.
Mohali, for instance, has easy access to a vast depth of talent from the state because the city is home to numerous illustrious research institutions. Additionally, Chandigarh and Mohali, two of the few designed towns in India, have excellent infrastructure and provide ideal living conditions for top tech professionals. The circumstances are perfect, and it inspires creativity in other little places.
Patiala, Ludhiana, Jalandhar, and Amritsar are a few other rising startup clusters in Punjab. Universities, colleges, and other educational institutions are leading numerous attempts to establish a strong innovation ecosystem that Punjab can be proud of.
Some of the most spectacular and inventive startups that are putting on world-class performances are included here.
1. Technocrats Horizons Compusoft

Technocrats is a company with a staff of about 50 employees that specializes in software engineering, website design, multimedia, website design, program customization, and other services. The company hires competent website developers and analysts to offer its clients the most excellent software solutions.
The Founder and CEO of Unelected bureaucrats Horizons, Harvinder Singh, has eight years of expertise in website development and has successfully implemented his knowledge in his company. Throughout its 15-year history, the organization claims to have assisted over 1000 customers.
Company Overview
| | |
| --- | --- |
|                   Legal Name | Technocrats Horizons Compusoft |
|                    Industries |          Web Development |
|                   Founder(s) |           Tarvinder Singh |
|                Founded Date |                 2011 |
|          Total Funding Amount |                  NA  |
|                  Investors |                  NA |
2. WizIQ
WizIQ, an organization, established in Chandigarh that develops EdTech platforms, is the largest in the world. About 4 million children in 200 countries receive educational services from WizIQ's more than 400,000 instructors.
Online training and education are made simple by WizIQ. The platform offers several integrated capabilities, such as the ability to create online classrooms, courses, tests, assessments and analytics, eCommerce, and mobile learning.
WizIQ offers self-paced, online teaching and learning technology that is easy to use, scalable, and reasonably priced for teachers, education service providers, and organizations. WizIQ relieves educators of the burden of worrying about setup and development costs so they can concentrate on what they do best: deliver excellent training.
 Company Overview
| | |
| --- | --- |
|                   Legal Name |                 WizIQ |
|                    Industries |               eLearning |
|                   Founder(s) |             Harman Singh |
|                Founded Date |                   2007 |
|          Total Funding Amount |                $4 Million |
|                  Investors |              3 Investors |
3. AgNext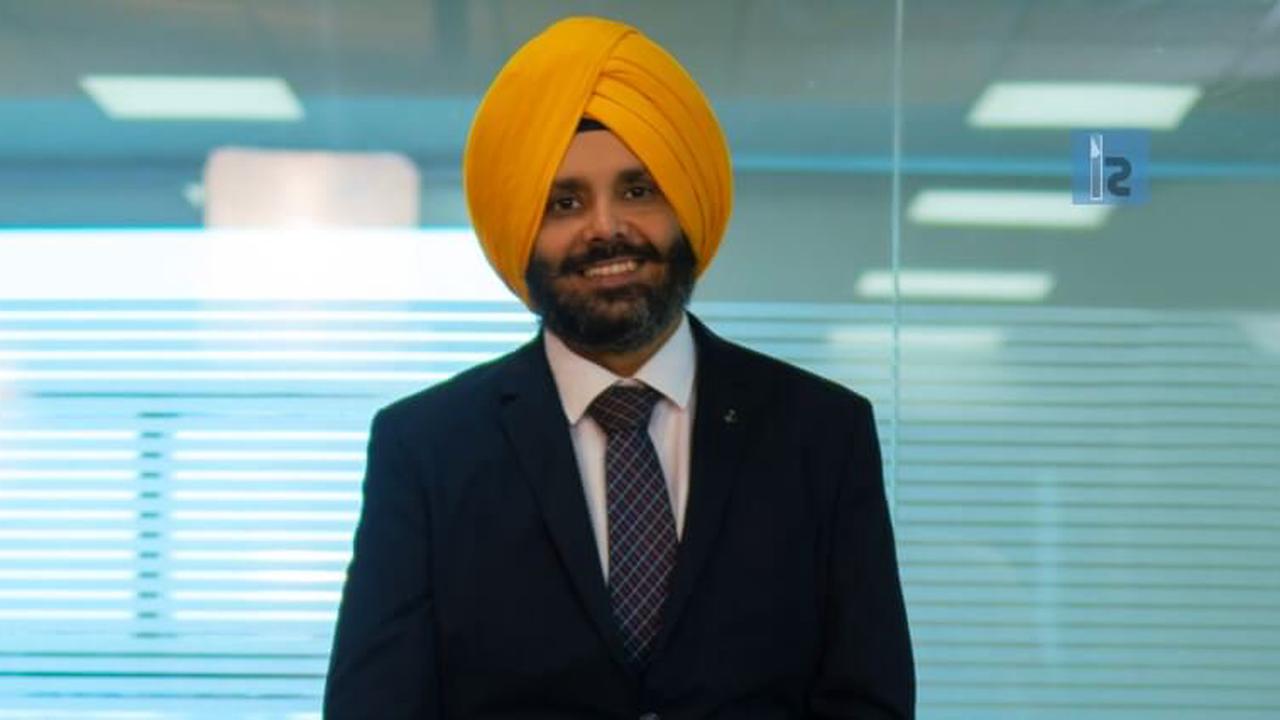 Working to advance agricultural technology to ensure food safety is a rapidly expanding agriculture enterprise in Punjab. The company offers hardware, technology, and analytics for determining the quality of agricultural and food products.
 AgNext has developed a quick, accurate, and portable food assessment tool using data science. The company at IIT Kharagpur is being supported by ICAR-NAARM.
Awards & Recognition: TIECON was the most fantastic product, and CII and Israel were the top innovators. AgTech, New Businesses, Silicon Valley Tour, and Indian National Chamber of Commerce Agricultural Technology Tour in Israel.
Company Overview
| | |
| --- | --- |
|                   Legal Name |                 AgNext |
|                    Industries |               Agritech |
|                   Founder(s) | Taranjeet Singh Bhamra and Mringak Sharad |
|                Founded Date |                    2016 |
|          Total Funding Amount |                 $25.1 Million |
|                  Investors | Kalaari Capital, Omnivore and 3 more |
4. uTrade Solutions
 uTRADE Solutions offers multi-asset trading systems and risk management options to investment firms and private clients in order to enable more intelligent trading.
More than fifty multinational financial institutions operate in ten countries and employ products and services from utrade Solutions. Award from Accenture's Fintech Innovation Center at North Conclave, CII; Most Innovative Idea of the Year: Accenture's Fintech Innovation Lab, London.
 Company Overview
| | |
| --- | --- |
|                   Legal Name |             uTrade Solutions |
|                    Industries |                  Fintech |
|                   Founder(s) | Kunal Nandwani and Ashish Grover |
|                Founded Date |                    2011 |
|          Total Funding Amount |                  $16.5B |
|                  Investors | 22,373 Number of Investors |
5. Stumania
Stumania aims to transform education by providing round-the-clock assistance with academic matters. Users have access to educational resources and content. It is advantageous to high school students in terms of textbooks, course materials, and homework. On their website, you may get information about colleges. It involves the lending, leasing, and exchanging of textbooks.
 Sahil co-founded StuMania to make education more affordable. He is currently in Delhi overseeing the operations of the organization after completing his PGDM. He takes calculated risks with professionalism and aggression. In order to support the expansion and corporate objectives of the organization, he develops and implements financial plans and procedures.
 The company's product, which is as creative and persistent as his objective, will change student communication and learning.
We encourage open growth for everyone without confining ourselves to four walls because learning is a constant process. StuMania is a company that caters to students and offers educational support around-the-clock, every day of the week. They must find a brand-new area of study where it is simpler and more cost-effective to obtain books and information.
We offer different services to support students' seamless and problem-free progress in view of their existing difficulties. Its goal is to assist high school and college students with their everyday book, assignment, and study needs.
 We provide pupils with a thorough list of colleges they can investigate further. Overall, it's a platform that supports integrated Nexus. Trivia can inspire brilliant ideas. Similarly, this was.
Due to a recurrent lack of course materials, the founders decided an exchange site network was necessary to aid students in their academic endeavours and reduce their dependency on the actual market. As a result, an idea was created to take advantage of the nation's digital revolution. As a team of academic experts and career counselors, we can offer support and guidance to any students who wish it.
 Our forum is affiliated with many charities and businesses that give freely of their time and money to help the underprivileged get access to education. We ask our consumers to donate used books as part of a social responsibility.
This design also encourages reuse, reducing market wastage and duplication. We're dedicated to enhancing the Internet to assist students better as they advance in their careers. Our overarching goal is to aid in their pursuit of excellence significantly.
Graduate students, Ph.D. aspirants, and undergraduates are their main target audiences. The way they study will be impacted by the fact that they offer services like peer-to-peer used bookstores and e-docs, which contain pdf, ppt, doc, and xls files that anyone can access and publish for reference.
We guarantee them A+ marks, and they have a qualified team to handle the students' assignments and homework responsibilities. They have schools listed with us that are fully described, allowing students to ask questions about the establishment's specifics and make informed decisions regarding their future course of study.
Another important target group for our website is parents who can use it to learn more about the colleges their kids might enroll in.
 Company Overview
| | |
| --- | --- |
|                   Legal Name |                    Stumania |
|                    Industries |                   eLearning |
|                   Founder(s) |  Raghu Madan & Sahil Sharma |
|                Founded Date |                     2017 |
|          Total Funding Amount |                     NA |
|                  Investors |                     NA |
6. Zadd Bikes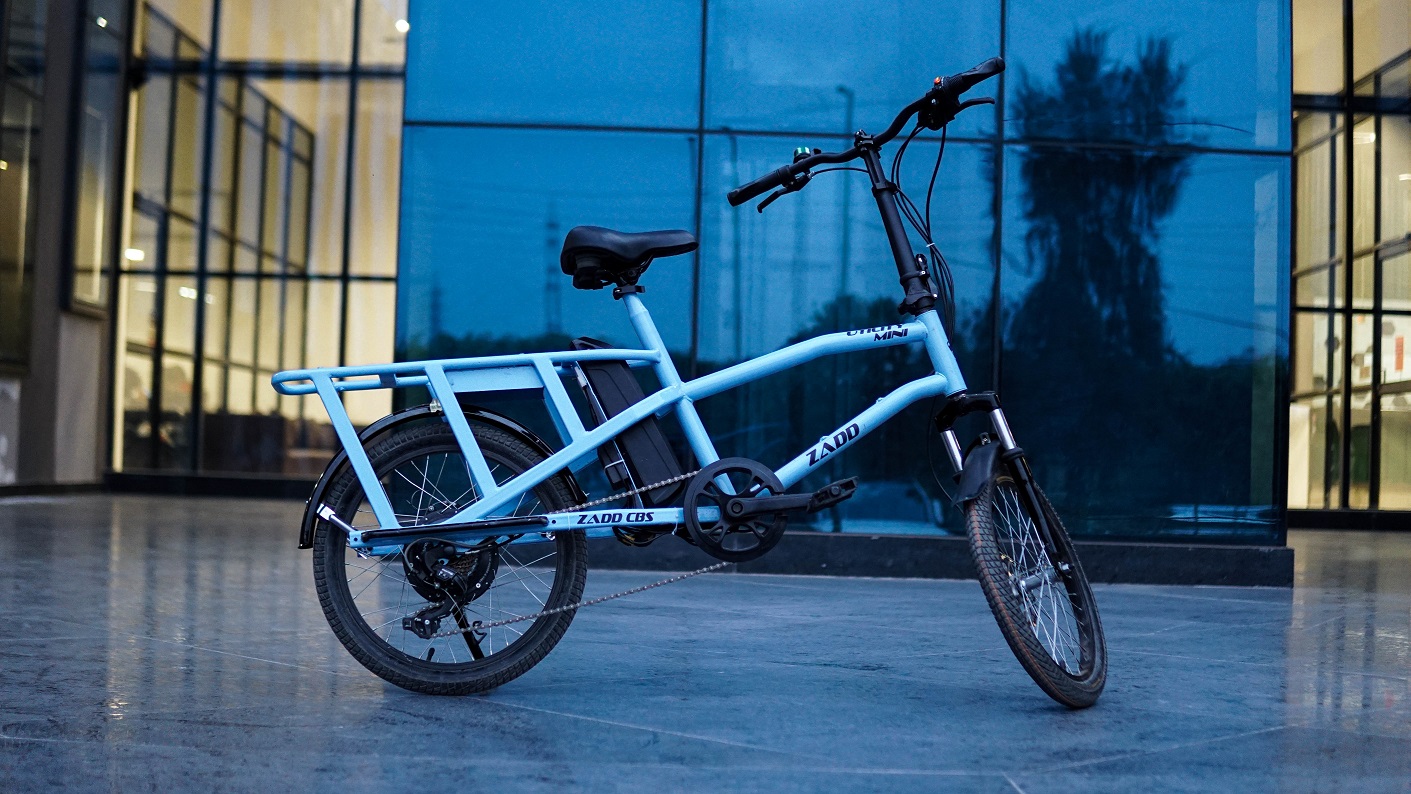 Aniket Bhardwaj and Shubham Goyal were inspired to create an e-bike manufacturing business due to their commitment to sustainability. In Chandigarh, young graduates from India University constructed the first power utility bike. The CEO of Jungle Works, Mr. Sumer Singla, has contributed seed money. We'll debut the ZADD fleets and ZADD X1 in 2020.
 Company Overview
| | |
| --- | --- |
|                   Legal Name |                 Zadd Bikes |
|                    Industries |                   e-Bikes |
|                   Founder(s) | Shubham Goyal and Ankit Bhardwaj |
|                Founded Date |                      2017 |
|          Total Funding Amount |                   $4 Million |
|                  Investors | Jugnoo CEO Samar Singla |
7. Jugnoo
 By using the first auto-rickshaw aggregator, Jugnoo, founded in 2014 by Chinmay Agarwal and Samar Singla, offers auto-rickshaws, making daily travels dependable and convenient. Getting riders and autorickshaws connected merely takes a few clicks.
A new service called "Dodo Deliveries" has just been launched by Jugnoo. This service enables auto-rickshaws to deliver packages when they are not in use as a component of its B2B delivery services. Fresh veggies are offered in addition to meals that are ready to eat.
 Jugnoo has been able to perform 10,001 transactions each week across 45+ cities thanks to $16 million in venture funding over three funding rounds from 7 investors. Paytm, Snow Leopard Investment, Kunal Bahl, and other companies have invested. To learn more, please read the Jugnoo company story.
 Company Overview
| | |
| --- | --- |
|                   Legal Name |                  Jugnoo |
|                    Industries |                 Logistics |
|                   Founder(s) | Chinmay Agarwal & Samar Singla |
|                Founded Date |                    2014 |
|          Total Funding Amount |                $16 Million |
|                  Investors | Paytm, Snow Leopard Ventures, Kunal Bahl, and other investors. |
8. eBike
The inventor of eBike is Dr. Irfan Khan. Dr. Armaan traveled through several cities on his trip to Dalhousie, including Bangalore, Mumbai, Delhi, and Chandigarh, before obtaining his Ph.D. in Alternative Medicine from Colombo. Before bringing the post of director for one of Dalhousie's most prestigious hotels, he started off by working at various large corporations. He picked up a lot from me, and I started Swachh Dalhousie in Dalhousie before the Indian government declared Swachh Bharat.
Therefore, he tried to spread an idea that was good for the environment. THINK DIFFERENT CONSULTING, and his previous company owned numerous franchisees. But he had always wanted to start a green business. He did this in 2017 while serving as the company's Founder and director. We began testing the product in Amritsar in 2018.
The author claims that the two main problems affecting our country and many others all around the world are smog and traffic. One in seven fatalities in the nation is caused by air pollution, with automobiles accounting for one-fourth of the issue.
Three platforms are currently available: eBike, eBike Taxi, eBike Rent, and eBike Delivery companies.
Tourists, bikers, and other groups frequently rent motorbikes in India. As a result, rental companies use a lot of gas motorcycles. When a consumer rents an eBike from us, we'll give them the bike for the cost of the fuel, and it'll be growing contaminated air.

Last-mile connection is India's biggest challenge, and eBike Taxis will offer this service for a low price. When it comes to bike taxis, there are many fleets of bikes available. By using eBikes, the problem might be remedied because distribution requires the usage of thousands of bikes, which increases pollution.
While operating his clinic in Dalhousie, Irfan Khan observed that visitors weren't doing their part to maintain the city clean. He founded a non-governmental group in 2014 to keep Dalhousie clean.
The service has a considerable market share in India. Since petrol motorbikes and other gasoline vehicles currently deliver goods, food, and other things, we would like to switch to an electric approach.
The NGO successfully carried out a number of initiatives with the assistance of both staff and students. It chose to look into electric cars in order to enhance the environment further. Irfan founded eBikeGo in 2017, and it launched the following year.
Based in Amritsar, Punjab, eBikeGo is a network for renting electrical two-wheelers that offers everyone an accessible and environmentally friendly mode of transportation.
It aims to solve the issue of local transportation by offering safer, more hygienic, and more inexpensive modes of transportation. Furthermore, "eBikeGo intends to be one of the top suppliers by renting and delivering its amazing eBike at the cheapest rates," Irfan continues.
Company Overview
                  Legal Name

     THINK EBIKEGO PVT LTD

                   Industries

              Automobile

                  Founder(s)

Hari Kiran P, Irfan Khan, Kedar Soman

               Founded Date

                   2013

         Total Funding Amount

                $2.2 Million

                 Investors

Sukhbir Singh, 

Sumant Singhal, 

Sameer Bulchandani and more.
9. Paymart
Through its ecosystem of shops, Paymart hopes to replace ATMs. The launch of a digital ATM was announced by the company and ICICI Bank in less than two months. The first virtual ATM has been installed in India. Users could use the payment platform to make a withdrawal from any nearby company without having to go to an ATM or bank. UPI, SBI Pay, and SBI Buddy are a few of the platforms available for withdrawal. This company is well-known in the startup community of Punjab.
Payment is a corporation regulated by the Reserve Bank with significant components in Punjab, Bihar, Uttar Pradesh, Delhi Haryana, the NCR, and the North East. This Chandigarh-based financial services company made the 2020 National Startup Awards finalist list.
Company Overview
| | |
| --- | --- |
|                   Legal Name |                     PayMart |
|                    Industries |                    FinTech |
|                   Founder(s) |                 Amit Narang |
|                Founded Date |                    2013 |
|          Total Funding Amount |                  $195.2B |
|                  Investors |                    NA |
10. TickTalkTo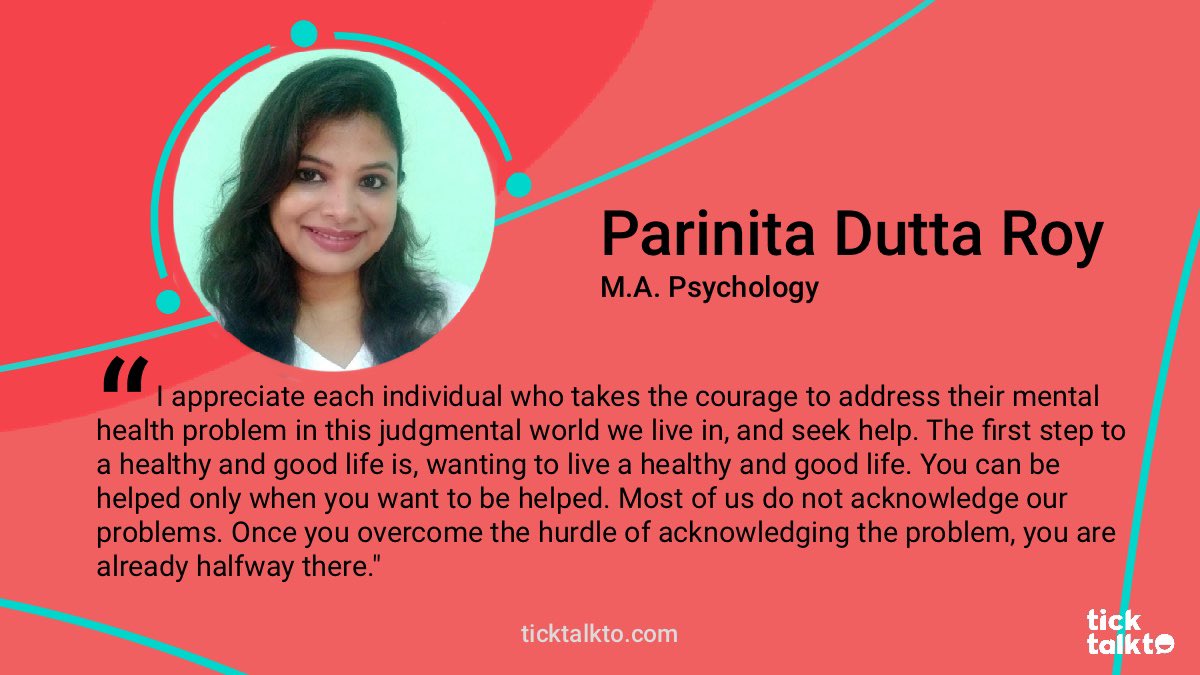 The Founder and chief executive of TickTalkTo, Abhay Singhal, wants to erase the stigma attached to seeing a psychologist. Because overall health is linked, it is simpler for people to handle daily stress and preserve their mental health.
They can get in touch with a therapist through the app. As a result, people's levels of mental stress have decreased. This results in a healthy life. It follows the foundations of psychology, addresses a real-world issue, and upholds total secrecy.
However, we believe that the slow uptake of technological advances, a lack of a positive mindset, and an inability to grasp the altering global economic dynamics are responsible for the country's residents and the business community's lost confidence.
In India, the use of technologies has surged. More people are online now. Phones and broadband are the most reasonably priced commodities when compared to the rest of the world.
Company Overview
| | |
| --- | --- |
|                   Legal Name |                  TickTalkTo |
|                    Industries |                 Application |
|                   Founder(s) |              Abhay Singhal |
|                Founded Date |                   2016 |
|          Total Funding Amount |                   $71.4B  |
|                  Investors |   5,357 Number of Investors |
By allowing access to well-paying jobs, employable skills, and a playing field on a worldwide scale, the growing significance of innovation and economic growth can significantly improve the lives of thousands of people. More people now have easy access to high-speed internet, enabling us to create and grow technology businesses that can serve clients from all over the world while conveniently situated in our city. Technology-related companies will expand faster than conventional economic sectors in the future.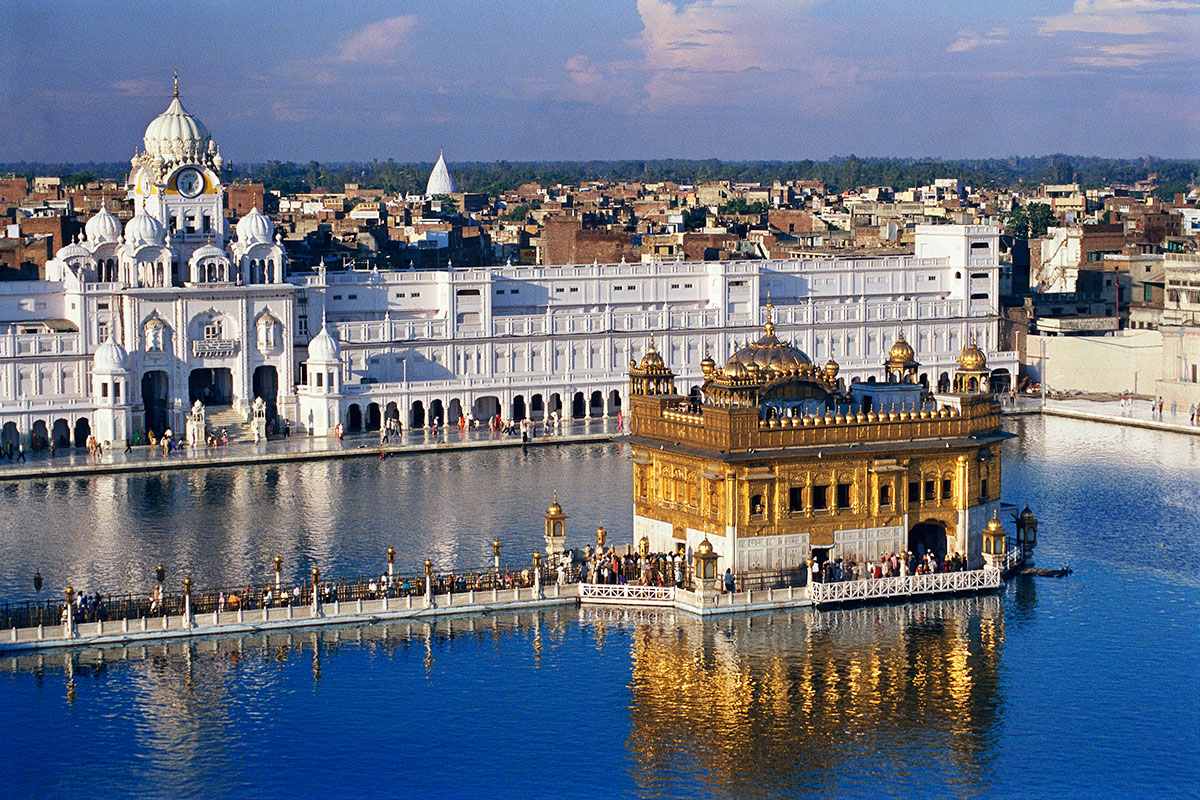 Recognizing the crucial role of Punjab's educational institutions in fostering the startup environment there is essential. Most of the incubators in the state are managed by graduates of its institutions and universities. Young inventors who have the right idea but require assistance in crystallizing a vision are also supported by these incubators and startups at the seed stage.
The Technology Business Incubator (TBI) at IISER (Indian Academy of Physics Education and Research) Mohali, the TBI at IIT Ropar, the TBI CEED at Chitkara University, ISB Mohali, the Startup School at LPU (Lovely Professional University), and others are some of the most well-known names among these.
edited and proofread by nikita sharma