Trends
Monkey pox: Learn what a global health emergency is, what precautions must be taken, etc.
Monkey pox: Learn what a global health emergency is, what precautions must be taken, etc.
An international health emergency has been declared by the World Health Organization (WHO) due to monkey pox. This virus has been reported in more than 70 countries, including India.
The monkey pox virus has been detected in India four times between Covid-19. One case has been found in Delhi and three in Kerala. A 31-year-old man from West Delhi has been diagnosed with the virus. Maulana Azad Medical College is treating the patient. His symptoms include fever and skin lesions, and he has never traveled. Monkey pox was discovered for the first time in India on 12 July in Kollam. UAE was the country of origin of the infected individual.
An individual from Dubai was found suffering from this disease in Kannur the very next day. Monkey pox has been reported in around 17,000 cases worldwide. There have also been five deaths in Africa out of these 10. A global health emergency has been declared by the World Health Organization (WHO) due to the spread of monkey pox. Discover how this disease is spread, how it is treated, and how it can be prevented. Moreover, experts will know why monkey pox poses a lower threat than Covid-19 because it is less contagious and dangerous.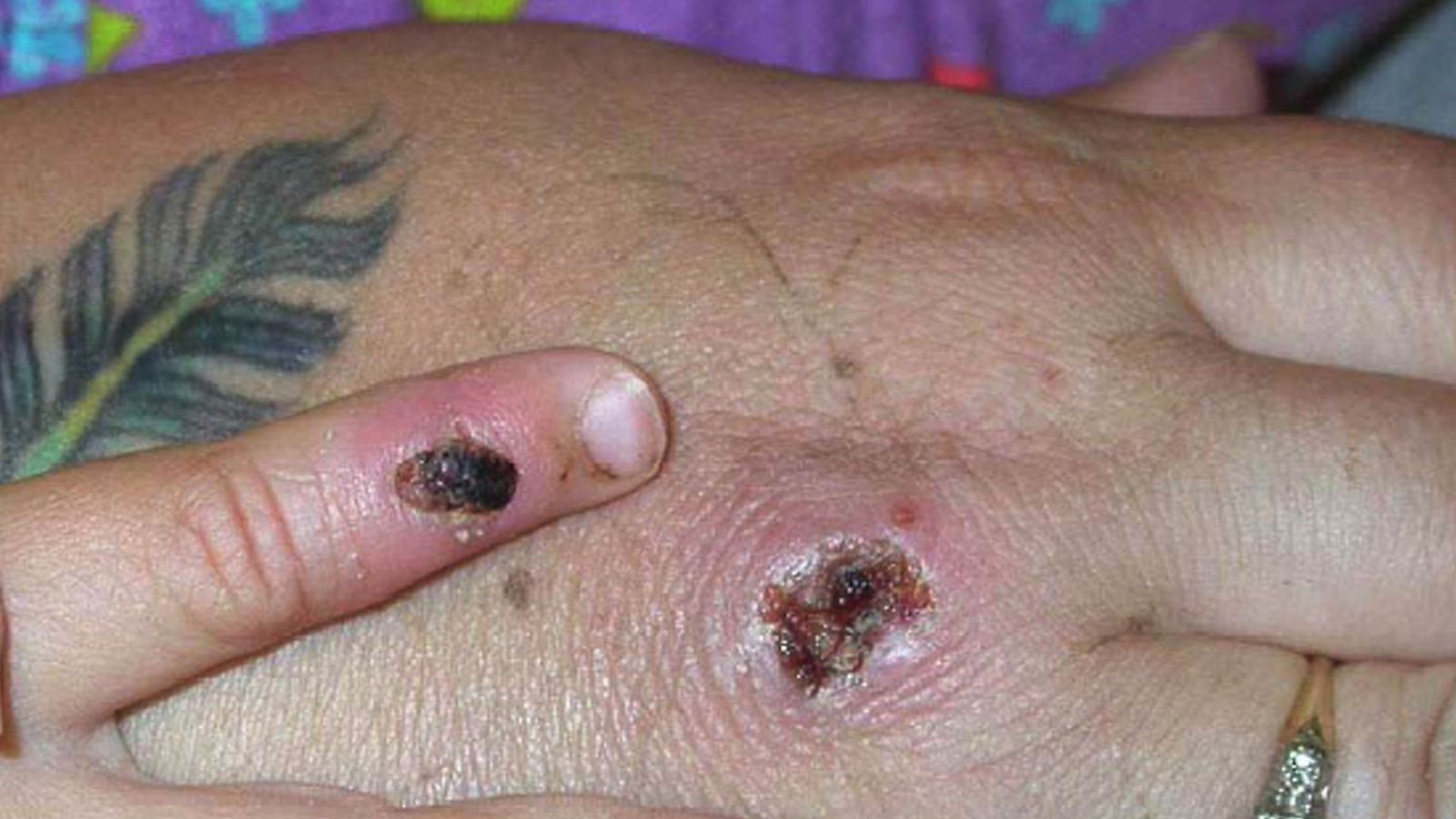 Monkey pox is now a global health emergency
Monkey pox was declared a global health emergency by the World Health Organization (WHO) on Saturday. It is an exceptional situation for this virus to spread to more than 70 countries, according to WHO chief Tedros Adhanom Ghebreyesus. The WHO meeting did not agree to declare this disease an emergency. There has never been a consensus on declaring a particular disease an emergency. Our knowledge of this disease is limited, and it is spreading in new ways in the world. This is why I consider monkey pox an emergency of public health.
What is the meaning of this announcement by WHO?
WHO's top-level monkey pox alert. The WHO declared monkey pox a health emergency when it considered it a major threat to the world and called for international collaboration to prevent spread and pandemic if it spreads. Global governments are urged to take immediate action in response to this announcement.
What did the WHO chief say about monkey pox?
"Globally and in all regions, monkey pox poses a moderate risk, but higher in Europe. The risk of spread has increased as it has taken on an international form. The world is suffering from an outbreak of a disease we barely understand, spread rapidly in new ways, and spread rapidly around the world."
Dr. Tedros Adhanom Ghebreyesus, head of WHO
When did WHO declare a global emergency?
The WHO has declared seven global emergencies since it became a global health agency in the early 1990s. Polio and Ebola in 2014, Swine flu in 2009, Zika in 2015, K. Ebola and COVID-19 were said global health emergencies in 2019. The WHO is taking this precaution because not all health emergencies become epidemics, says Dr. Faheem Yunus of the University of Maryland, America.
Covid and Monkey pox: both are very different
Monkey pox shouldn't be feared as much as the Covid -19 virus, says Dr. Yunus. It spreads easily through the respiratory system and targets the lungs, which is why it is so deadly. He described the problem in a Twitter thread. Comparing Covid to a snake bite, he said monkey pox is like a bedbug bite. There is a bit of difficulty spreading monkey pox. There is a vaccine available for this virus, as it is not a new one. Monkey pox needs to be extensively tested, he said. A vaccination strategy must be implemented wherever monkey pox outbreaks have occurred, according to Dr. Yunus. Monkey pox shouldn't be spread with fear, he said.
What are the symptoms of monkeypox?
Symptoms of this infection include fever, sore throat, and shortness of breath. As well as this, the skin develops rashes and rash all over the body, similar to chicken pox. The soles and palms of the feet and hands are not affected by smallpox or chicken pox rashes. It is also possible to form them in the soles and palms of monkeys. However, there is only a vaccine available in the US and Russia that prevents monkeypox.
How is monkeypox spread?
Animals can transmit monkeypox to humans and humans can transmit monkeypox to animals. A five to twenty-day incubation period is followed by a self-fixation process. West Africa and Central Africa are the two types of strains. Central African strains are more contagious. Droplets, pus, liquid from the rash, animal stool, and urine can spread it to humans. Sexual transmission is also possible. In the air, it cannot spread.
Three cases from Kerala, how much to worry about?
"It's not a matter of panic as things are under control. We've increased testing and surveillance. In all districts, isolation centers have been established. Airports have been outfitted with help desks."
Veena George, Health Minister of Kerala
How dangerous is monkeypox?
The patient may develop pneumonia if it causes a respiratory infection. As a result, the patient gets an infection of another type. The infection can reach the brain in some patients, causing meningitis. This could result in the patient's death.
95% of monkeypox cases increased due to sexual activity: Research
There has been a big disclosure about monkeypox being caused by sexual activity. A study published in the New England Journal of Medicine suggests that sexual activity causes 95% of monkeypox cases. Between April 27 and June 24 of this year, Queen Mary University of London researchers studied 528 cases from 16 countries. Infected gay or bisexual men accounted for 98% of monkeypox cases, while HIV-positive patients comprised 41%.
Monkeypox found in children for the first time in the US
The first instance of monkeypox in American children has been reported. One of these children is from California, according to the US health agency NCDC. An undocumented newborn is the second case. Washington DC confirms monkeypox in newborn. They have been given antiviral medicine and both children are doing well. A health emergency declaration is being considered by the Biden administration as close to 2,900 cases of monkeypox have been reported so far in the US.