Trends
Nepal elections: Possible outcomes, and implications for India
In India's opinion on Nepal elections, the continuation of a Deuba-led administration is the best-case scenario. The Nepali Congress has long had ties with India, and under his leadership, relations between India and Nepal improved significantly from the low point reached under Prime Minister K P Oli's watch.
The country's second parliamentary elections since adopting a republican constitution in 2015 were held on November 20 and are still being counted. The six-party pre-election coalition led by current Prime Minister Sher Bahadur Deuba's Nepali Congress and Pushpa Kamal Dahal 'Prachanda's Communist Party of Nepal (Maoist Centre) is currently in the lead.
Delhi's expectations from Nepal Election 
In India's opinion, the continuation of a Deuba-led administration is the best-case scenario. The Nepali Congress has long had ties with India, and under his leadership, relations between India and Nepal improved significantly from the low point reached under Prime Minister K P Oli's watch.
Deuba visited India for the first time in April of this year, the month after his Game of Thrones victory over Oli in 2021. The three-day trip, which included visits to Varanasi and the Kasi Vishwanath temple, helped to rekindle a relationship that had been dormant since the Lipulekh map controversy in 2020 when Oli was accused of inciting trouble for domestic political reasons.
The Indian establishment regards the former prime minister as "pro-China." Before Oli's first term, which began in October 2015 and ended in August 2016, began, India and Nepal were at odds over a new constitution that had been adopted in that country just a month before.
Delhi was outraged that the marginalisation issues of the Madhesi and Tharu, two ethnic groups that also live in the southern Terai region along the Indian border and account for 40% of Nepal's population, were not addressed in the final draught of the Constitution. Furthermore, the Madhesis have strong interethnic ties. A main blockade of Nepal along the Indian border crippled supplies to the landlocked nation for several months, resulting in severe shortages. Oli went to China for supplies, signing a transit and trade agreement while there.
Oli blamed India for the overthrow of his government in less than a year. After Prachanda's CPN and the Nepal Communist Party (United Marxist Leninist) merged following the 2017 elections, he was re-elected prime minister (Maoist Centre). China is thought to have played an important role in the unification process. Due to the map controversy, India-Nepal relations essentially broke down during this second term.
Furthermore, the Chinese ambassador to Nepal was noted at the time as wielding extraordinary influence over the Oli administration and is said to have worked behind the scenes to prevent a challenge to his leadership from within the party. Eventually, the two NCP factions split, triggering a chain of events that resulted in Deuba becoming Prime Minister. Following his visit to Nepal in April of this year, Prime Minister Modi visited Lumbini for the first time, making him the first Indian head of state to visit the Buddhist holy site of Lord Buddha's birth.
During discussions on energy cooperation, talk about territory and the demand to amend the Indo-Nepal Friendship Treaty died down.
What causes concern in Delhi?
The results are not yet finalised. In Nepal's elections, both first past-the-post voting for candidates and proportional representation voting for parties are used. The Nepali Congress has won more seats through FTTP than any other party, but it trails its alliance partner CPN (MC) in the current PR count, which determines how many additional seats the party will receive based on its vote share. Despite their pre-election alliance, Deuba and Prachanda would need to reach a power-sharing agreement before forming a government.
The Indian foreign and security establishment would be satisfied if Oli made Prachanda an offer he couldn't refuse.
A deal between Deuba and Oli could lead to the formation of a government. As the results were being announced, rumours circulated in Kathmandu that if Deuba allowed Oli to become prime minister, his wife Arooja, who is rumoured to be politically aspirant herself, might be given a key position in the government.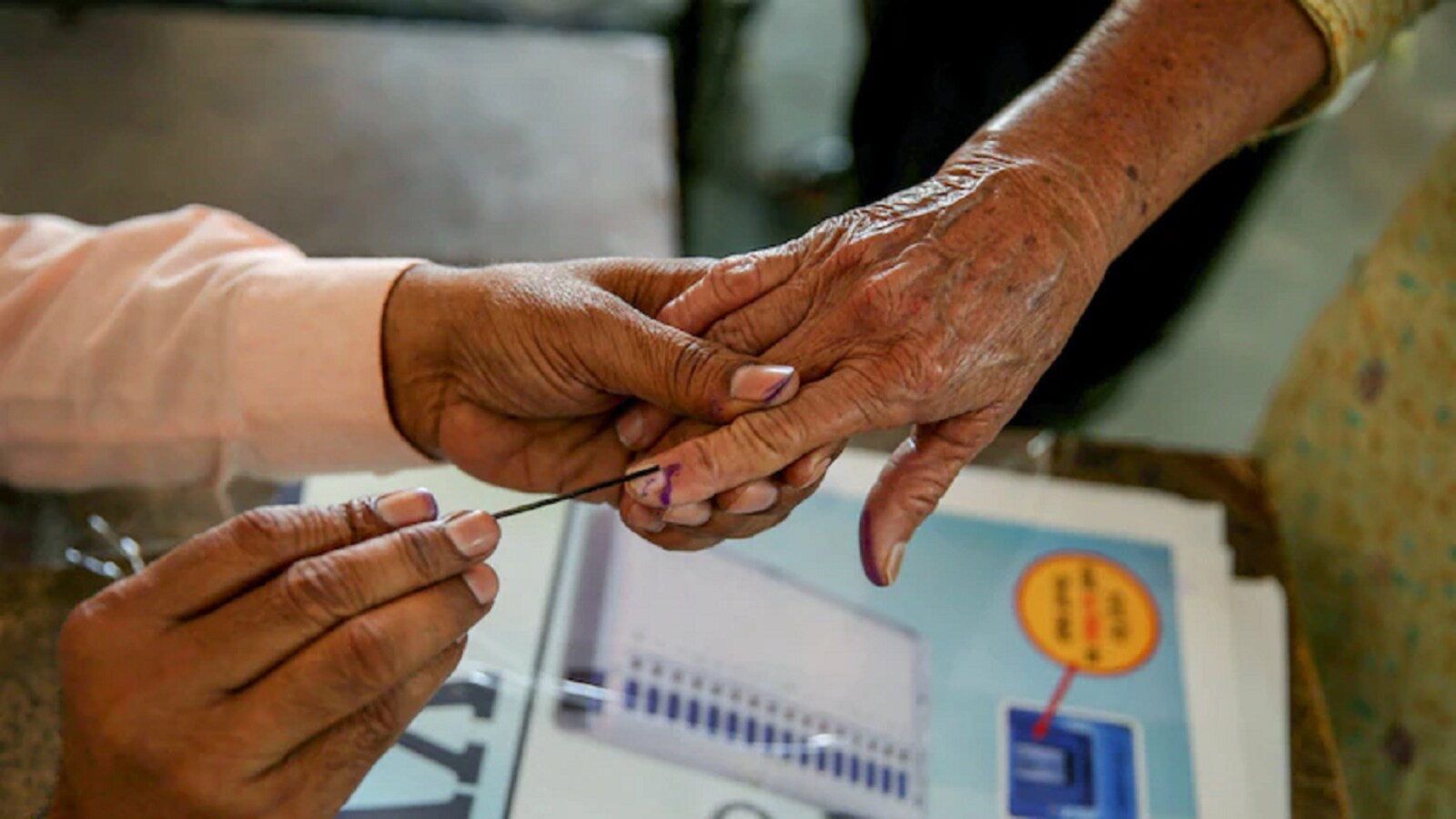 Stallion in the dark
Following the election, Nepal faced high expectations. That is unlikely to happen because the old parties still have enough seats to form a government. However, voters have deposed a number of powerful figures, including incumbents and cabinet ministers.
The spectacular debut of the current Rashtriya Swatantra Party, which appealed to urban youth with promises of all good governance, has also been the big story of this election. Despite winning only six seats, the party received 10% of the vote, increasing its representation in parliament.
The Janamat Party, led by former Madhes region secessionist C K Raut, has emerged as a new rival in the region. The Madesh vote, which was previously controlled by two parties, is now fragmented.
According to Delhi, the new dispensation is expected to be shaky and also may not last its term due to internal pulls and pressures, regardless of its shape or colour."
The elections produced a muddled, dispersed mandate. According to Ranjit Rae, who served as India's ambassador to country Nepal from the yeat 2013 to 2017 and is the author of Kathmandu Dilemma – Resetting India-Nepal Ties, a recent book on the two countries' relations, political stability may be elusive.
Following the election, relations between India and Nepal
The looming presence of China in Nepal poses India's greatest challenge. In contrast to other parts of South Asia, Nepal's conflict between India and China is unique. The 1800-kilometre-long border between Nepal and India is unprotected. Citizens of both countries are free to live and work across the border.
Nepal, however, is the target of a fierce geopolitical rivalry because it is sandwiched between a regional power and an Asian superpower. This benefits Nepal because it gives it significant bargaining power with both parties, which it can use to get the best "deal" for itself. It does, however, imply ongoing hostilities with both neighbours.
When China is given projects like the Terai-Madhes Expressway, which was cancelled earlier this week by the Nepal Supreme Court after Indian bidder Afcons filed a legal challenge to it, or when China and Nepal discuss railway projects extending to Lumbini, close to the Indian border, an alarm goes off in Delhi.
The United States is a newer competitor, and its motivations became clear when Deuba's administration was able to secure parliamentary approval for a contentious, long-pending $ 500 million Millennium Challenge Corporation fund just hours before it was set to expire.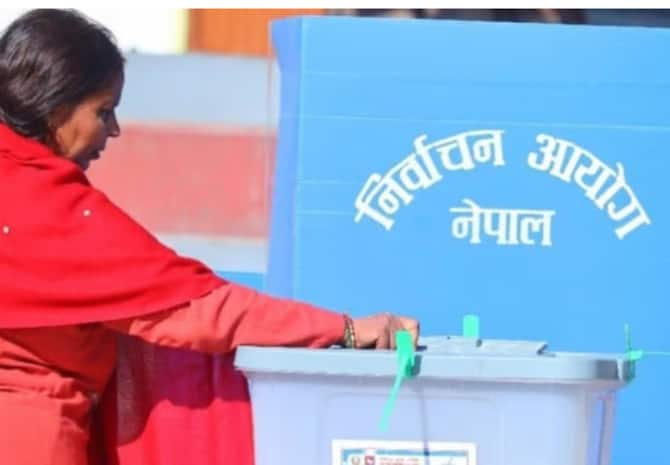 The agreement will facilitate cross-border electricity trade between Nepal and India, as well as finance roads, buildings, and power transmission lines. In response to the ratification, some have expressed concern that "the Quad has arrived in Nepal." US diplomacy in Nepal is now more visible than it was previously.
At the moment, Delhi considers this to be good news because the US presence is seen as strengthening its position. However, if geopolitical alliances shift and India's own partnerships develop, a different perspective may emerge.
According to Rae, energy trade has been the "big success story" in India-Nepal relations. When the two sides signed a "vision document" during Deuba's visit, they agreed to make hydropower generation the "cornerstone" of their energy cooperation.
This cooperation includes jointly developing power generation projects in Nepal, constructing cross-border transmission infrastructure, bidirectional power trade with appropriate market access on both sides, coordination with each other's national grids, and sharing operational data and technology. They decided to expand their partnership to include Bhutan, Bangladesh, and India. Subregional organisation for Nepal.
"Accelerating the Pancheshwar project will strengthen the bond significantly. The 5,000 mw Mahakali river project, which has been dormant for more than two decades, will transform the economy not only of Kumaon but also of western Nepal, according to Rae. He declared that it has a lot of potentials. Modi visited the site in 2017, and the two parties agreed to expedite the creation of a comprehensive project report.
Edited by Prakriti Arora