Trends
Top 10 Best Food chains in India 2023
Indians have a long history of being known for their love of food. Although the concept of restaurants is not entirely new in our country, it has undergone a substantial transformation recently. Indian restaurants started as one-room stalls or street sellers before becoming multimillion-dollar enterprises.
India is a rapidly expanding country. One of the sectors of commerce that moves the fastest worldwide is the food industry. People will eat out regardless of the circumstances, which is why this is the case. They will order takeout if they decide against going out. This is one of the main reasons behind the outstanding success of food chains in India. Our country is responsible for several billion-dollar successes.
Those business people that had the vision to foresee this industry's development potential have made large investments and are now reaping the benefits. The Indian food industry has seen a significant transition as a result of the changing lifestyles of the populace, greater disposable income, favorable demographics, and growth in the number of working women.
The growing acceptance of eating out, which has practically taken the form of a habit among the working population of the nation, is one of the primary drivers of the restaurant industry's success in India. However, when it comes to the organized players, they have spread throughout small towns and cities in addition to the urban areas.
In India, there is a true mingling of cultures thanks to the abundance of music, dancing, festivals, and, most importantly to us, food. India's south and east have quite different cuisines from the country's north. This tactic has had a significant positive impact on the Indian fast food and restaurant industries.
India's Food Industry History
In Indian culture, food plays a significant role. Food has always been a common bonding experience for Indians, whether it is a daily meal prepared with love for the family or a special festival-themed culinary delicacy. If there is one thing to know about Indian cuisine, it is that it is a complex, wide-ranging cuisine. In many homes, even an ordinary meal consists of numerous basics like rice, chapati, daal, and curry, along with sides like pickles, chutneys, papadams, salad, and raita. A traditional Indian dinner takes a long time to prepare and is also enjoyed over a lengthy period.
It took a long time for the restaurant culture to take hold in India since, traditionally, Indians took satisfaction in eating home-cooked meals made by maharajsor chefs in wealthy households and women in middle-class and lower-class homes. While food services as a whole have roots in antiquity, contemporary restaurants are often seen to be a result of the French revolution.
In ancient Rome, it was typical to see cafes open to the public and street sellers, although, in the middle ages, visitors frequently dined in monasteries, taverns, inns, and hostelries. However, the French Revolution, which dismantled the monopolistic guilds of chefs, is credited with creating restaurants as we know them today. The astute French chefs took advantage of the chance to deliver freshly cooked meals to a clientele that was mostly middle class.
The first mention of restaurants in India is from the early 250 BC, when taverns or inns fed hungry visitors. In local marketplaces (the majority of Indian cities and villages), food was also sold by street vendors and proprietors of tiny stalls.
But with the extension of colonialism came the emergence of contemporary eateries, particularly with the expansion of the Indian Railways and Civil Services. There was a boom in restaurants that could provide customers with food that had just been freshly prepared as people began to travel widely around the nation.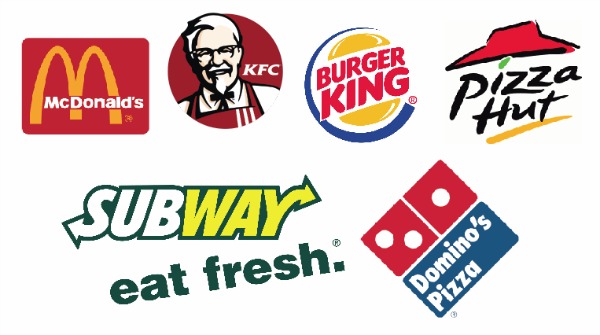 However, until the emergence of the large Indian middle class after liberalization, going out for leisurely meals remained a relatively uncommon occurrence for the bulk of Indian families. As Western influences spread, Indian lives and eating customs started to alter. Takeout and eating out grew more and more common as young people left their hometowns to find employment in other cities and towns.
Along with this, there was a rise in disposable income and a general readiness to spend money on dining experiences. The restaurant industry's expansion, as a result, was, to put it mildly, remarkable. The Indian restaurant industry was valued at Rs. 43,000 crores in 2010 and has been growing at a healthy rate of 15–20 percent per year, according to the National Restaurant Association of India (NRAI).
International players are entering India, and fast-service restaurants are on the increase.
When the American fast food chain McDonald's first arrived in India in 1996, the country's restaurant scene saw a significant transformation. McDonald's quickly had India's middle class eating out of its hand because of its vibrant mascot, affordable burgers, and consistently good-looking and tasting French fries. Up until that point, the only fast meals available in India were dosa-idli-Wada in the Udupi style or regional businesses like McDonald's. McDonald's changed all of that and paved the way for the introduction of several other fast food restaurants, including KFC, Pizza Hut, and Domino's.
In fact, during the past two years, specialized fast food businesses including Burger King, Dunkin' Donuts, Taco Bell, and Krispy Kreme have all entered the market. Numerous Indian cities now have Starbucks and Costa Coffee locations. The youth, between the ages of 15 and 44, are the key drivers of the restaurant sector in India. With 1.2 billion people and the youngest population in the world, India offers enormous opportunities for the quick service restaurant business, and multinational fast food companies have seized this opportunity.
The Indian fast food market is estimated to be approximately $13 billion by the NRAI, which is less than one-fifth the value of China, the second-largest consumer of fast food after the United States. However, although fast food sales are declining in China, the Indian sector is anticipated to expand. In actuality, the fast food sector in India is expanding at a rate of 19% yearly, which is 4% faster than the 15% annual growth rate of the Chinese fast food market.
Not only have these QSR businesses opened locations in India, but they are also modifying their menus to better suit Indian tastes. So, on the one hand, McDonald's is building outlets that are entirely vegetarian in some regions of the nation, while on the other hand, Pizza Hut is incorporating Indian spices and ingredients into their pizzas.
The change in eating habits in India has been beneficial for quick-service restaurants and foreign fast-food businesses. Eating out is no longer just for exceptional occasions, thanks to the rise in disposable cash. Contrary to past generations, who were less adventurous in their preferences and less confident in the quality of food and degree of sanitation maintained in restaurants, people now dine out more and visit foreign fast food restaurants.
Starbucks
The Indian name for the American coffee company, Starbucks, is Tata Starbucks Private Limited. It is renowned for producing some of the best coffees in India. One of the largest joint ventures in India is between Tata Global Beverages and Starbucks Corporation, which owns and operates every Starbucks shop in India. In India, Starbucks also sells foods with Indian influences such as Tandoori paneer rolls, chicken Kathi rolls, and elaichi mewa croissants.
Tata Coffee's Indian-roasted beans are used to make Starbucks' espresso beverages in India. It has sites both independently owned and in some of the most well-known malls in the nation. Starbucks does not use the typical franchise business strategy when it comes to franchising. Individuals are not given franchises to operate stores. However, the option to apply for a permit to start a business exists. People can rent the trademark by paying a certain amount through this method.
Haldiram's
Haldiram's, which was established in the Rajasthani city of Bikaner, is one of the most well-known Indian restaurant franchises. However, this chain offers more than just namkeens and mithais (sweets and savoury snacks). Along with packaged chips and namkeens such as aloo bhujia and sesame seed sev, nav rattan mix, and moong dal with peanuts, the company also sells desserts.
There is, however, more to it than that. Additionally, Haldiram's provides boxed, prepared meals that may be easily transported. The first Haldiram store opened in Delhi in 1982, while the company was founded in Bikaner in 1937. A restaurant run by Haldiram is another option if you want to try chaat or other Indianized Chinese, Italian, or Continental dishes.
McDonald's
The childhoods of Indian children in the 1990s included Happy Meals, birthday celebrations at McDonald's, and the joyful squealing of children as Ronald McDonald came to the event. When Maurice and Richard McDonald, the brothers who founded McDonald's, were seeking a location to set up a fast-food restaurant when it first debuted in California in the 1940s, the first McDonald's without beef or pork on the menu was in India.
Indian food habits were taken into account when McAloo Tikki, Pizza McPuff, and McVeggie were added to the menu. Additionally, a range of chicken and fish meals are available for non-vegetarians to select from. At some locations, McMuffins (burgers) in the veggie, chicken, and egg varieties are available until 10 a.m. Additionally, certain McDonald's restaurants provide the morning menu.
Barbeque Nation
The phrase "Let's Party at Barbeque Nation" is used frequently in India. Since its founding in 2006, Barbeque Nation has developed into one of India's most well-known culinary franchises. Grill-based foods like barbecue and kebabs gained popularity after Barbeque Nation was introduced to India. Various meals on the restaurant's menu are seasoned with a range of herbs and spices.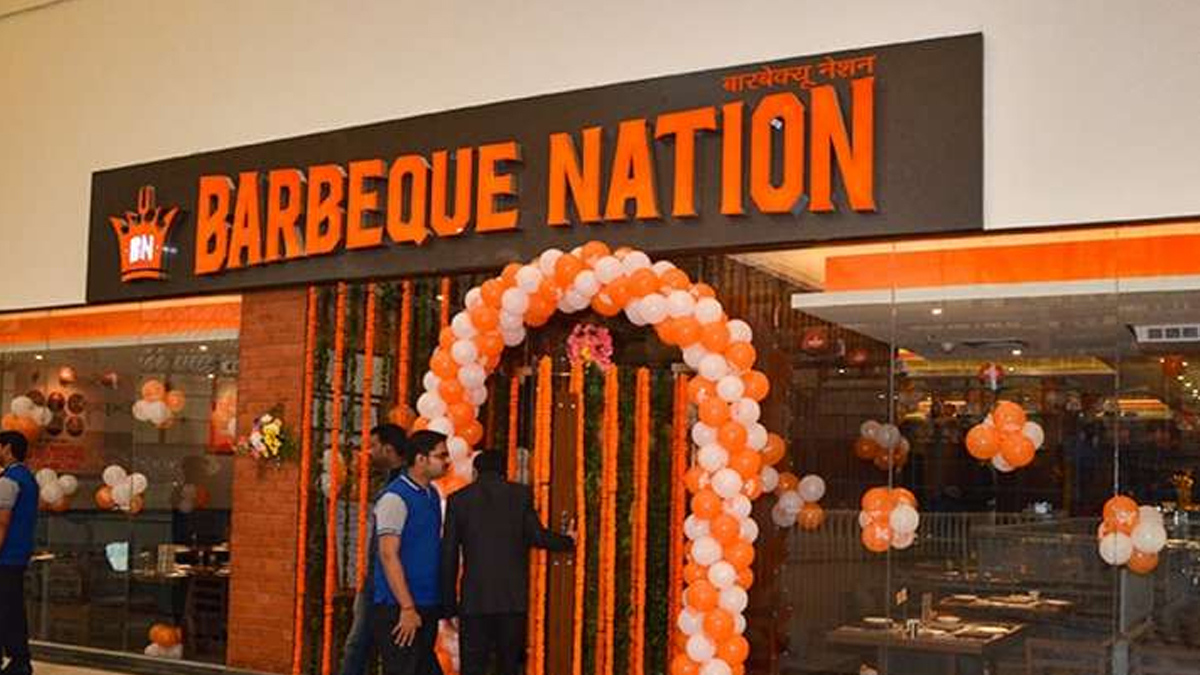 The menu of BBQ Nation offers a broad selection of delectable meals, including vegetarian options like Veg Keema and Paratha, as well as mutton and chicken dishes like Angra and Angra with Cajun flavors. Customers at this restaurant may find a variety of options on the menu. As a result of its rise to fame, Barbeque Nation has become one of the most well-known restaurant brands in India.
Subway
Subway is one of the most recognizable and well-known food chains in the world. The flavor and scent of freshly made bread with a variety of toppings are irresistible. This is the main reason for Indians' love of the subway. The fast-food chain Subway became one of the most well-known in India quite rapidly. The food at Subway is of the highest caliber. Workers even prepare their bread for customers as a precaution. The most popular foods include ham, salami, and pepperoni sandwiches. In addition, if you're in the mood for something sweet, sweets like muffins and flatbread are offered.
Barista Lavazza
In India, where it is currently one of the most well-known food brands, Barista Lavazza's coffee has elevated the company to household status. To create an authentic and unique coffee experience, Barista Lavazza uses freshly roasted coffee beans. You might even get the coffee powder for a modest cost. You may have noticed that Italian coffee was available here. The company's reputation increased as a consequence. Barista Lavazza currently provides service to many more countries, including Nepal, Sri Lanka, the Maldives, and Myanmar. Here, popular drinks include caramel lattes, oreo chocolate lattes, and many others.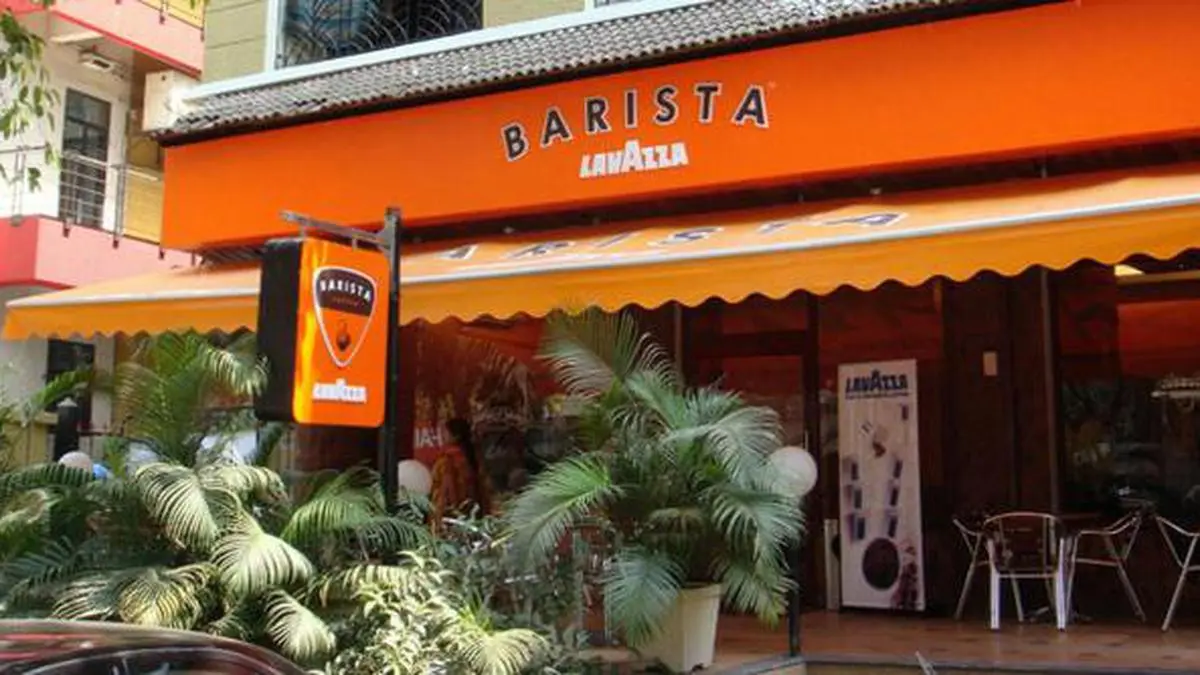 Bikanervala
Bikanervala has you covered, whether you're in the mood for some dessert or a filling supper of some of the best fast food in India. In 1950, the Aggarwal brothers started it. At the fast-food joints in Bikanervala, you can choose from Indian, Chinese, Indo-Italian, and even continental cuisines.
Multi-story buildings are typical of Bikanervala shops. The sweets and dry takeout foods, such as samosas and kachoris, are kept on the lowest level, while dining-in services are reserved for the upper levels. No matter the day of the week or the hour, this restaurant serving Indian food is constantly busy.
There is more to Bikanervala than just a series of sit-down restaurants. Their entry into the packaged food industry with Bikano, which offers snacks like chips and chocolates as well as curry and dal masalas, is their first. Bikano Chat Cafe serves chaat and angan at Bikano Chat Cafe, a multi-cuisine restaurant in Bikanervala. These eateries serve some of India's best fast food.
Café, Coffee Day
One of the most well-known food franchises in India is Cafe Coffee Day. Locals in Bengaluru love this particular cafe. Instead of coming here to work, people come to mingle and consume their specialties. Thus, this is where you may find the best coffee in India. In India, there are over 1500 Cafe Coffee Day establishments. The chicken cheeseburger, the big crunch veggie classic, the hot brownie fudge, the black forest cake, and the double shots of coffee are some of their best-selling items. At Cafe Coffee Day, the ice cream is renowned.
Domino's Pizza
Piping hot, fresh pizza being delivered to your doorway was a revolutionary notion that had never been thought of until Dominos. Tom and James Monaghan established the American pizza restaurant business, Domino's Pizza, in 1960. There was a general enthusiasm when Domino's first opened in India in 1996 because of their excellent twisted bread and cheese pizzas (which are no longer offered). No urban Indian family has gone without receiving a Domino's pizza delivery.
Domino's offers high-quality quick meals. The deluxe vegetable, paneer makhani, zippy paneer, and double cheese Margherita pizzas are a few that you must try. People like how swiftly Domino's delivers food. In 230 cities around the nation, there are locations for the restaurant franchise. Domino's continues to provide fantastic specials throughout the year.
Pizzahut
Since 1958, there has been a Pizza Hut. Italian-American cuisine is well-known there. The menu offers pizza, spaghetti, sides, and desserts. Pizza Hut offers high-quality quick meals. The renowned fast food chain offers delectable pizzas. The chicken exotica, paneer soya supreme, triple chicken feast, tandoori paneer, country feast, chicken pepperoni, and smoked chicken are a few must-try pizzas.
Their renowned pan pizzas now come in 10 additional varieties. In 1980, the first pan pizza was introduced. It is still the world's best pizza, bar none. However, the firm has noticed an increase in the number of takeout and delivery orders over the past few months. Therefore, it is not surprising that many consumers wish to use a Pizza Hut coupon to get additional pizza online given how well-liked this fast food company is around the nation.
Conclusion
Food and drinks are served at restaurants. Restaurants vary in terms of menu presentation, cooking and serving techniques, and cost. Restaurants can also provide extras like toilets, parking, a lounge, and a kids' play area. Top fast food chains in India include Domino's, McDonald's, and Pizza Hut. KFC is the second-largest restaurant chain in the world, behind McDonald's. They have roughly 350 shops and are available in more than 150 different nations. Since 1958, Pizza Hut has been serving customers with pizza, spaghetti, sides, and desserts. The first individual to establish a coffee culture in India was a barista.
Over the past 20 years, the popularity of the new coffee variety, expresso, has increased. One of the fast-growing restaurant chains in India is Subway. A fantastic spot to obtain high-quality quick food and coffee is Cafe Coffee Day. Subway's Signature Wraps are larger and packed with twice as much food, making them convenient to consume on the go. Restaurants' primary goal is to provide their patrons with the highest caliber meals possible. The largest restaurant chains in India that best fulfill this goal were covered in the aforementioned article.