Trends
Top 10 Most Innovative Startups in Nagpur 2022
Top 10 Most Innovative Startups in Nagpur 2022
Nagpur is the only city that has provided the chance for startups to organize experiments and test most of their ideas. The city and its residents have been granted the best kind of accessibility and connection of a metro city, along with a variety of 2-tier city amenities. The first is the benefit's cost, which benefits most budding entrepreneurs from the starting phases of experimentation and real-world immersion of some of their concepts.
The city is Vidarbha's educational and commercial sector and a prospective "smart city" in India. The Maharashtra state government has financed incubation centers in Nagpur, which provides different prospects for technology and a major number of startup enthusiasts. There are approximately 395 technological startups in Nagpur, where most business and education sectors have launched many startups over the years. This boom is expected to continue in the year 2021.
Most businesses have set up shop in the city and have been present at some of the city's events. Our country is known for its rapid development and unique ideas, which have encouraged many people to embark on careers in a variety of fields using the most cost-effective innovation. In Nagpur, the startup system thrives, and investors drive it entirely.
Nagpur, Maharashtra's third-largest city, is a leading commercial sector for the passionate type of people presenting new technologies for most of the latest businesses, businesses, or companies daily. Many new companies have already started to establish themselves in the city, and they have been providing incredible investment opportunities and high-quality growth prospects.
NagpurTech is home to a range of businesses that strive to provide the best service services to their customers while garnering positive feedback. Many professions or sectors are regarded to be amazing places to launch a new business. Because India is becoming a new-age office destination, several coworking spaces are springing up.
Most of them are getting popular in many big and small businesses or companies in the city because they are considered modern workstations. In recent years, the city's coworking spaces have grown at an amazing kind of rate in different areas, equipped with a range of amenities, appealing design, the best type of furniture, and the most vibrant type of neighborhood with coworking space in the city, which are prepared with the remarkable establishments that have been promoting high levels of engagement with the tasks completed.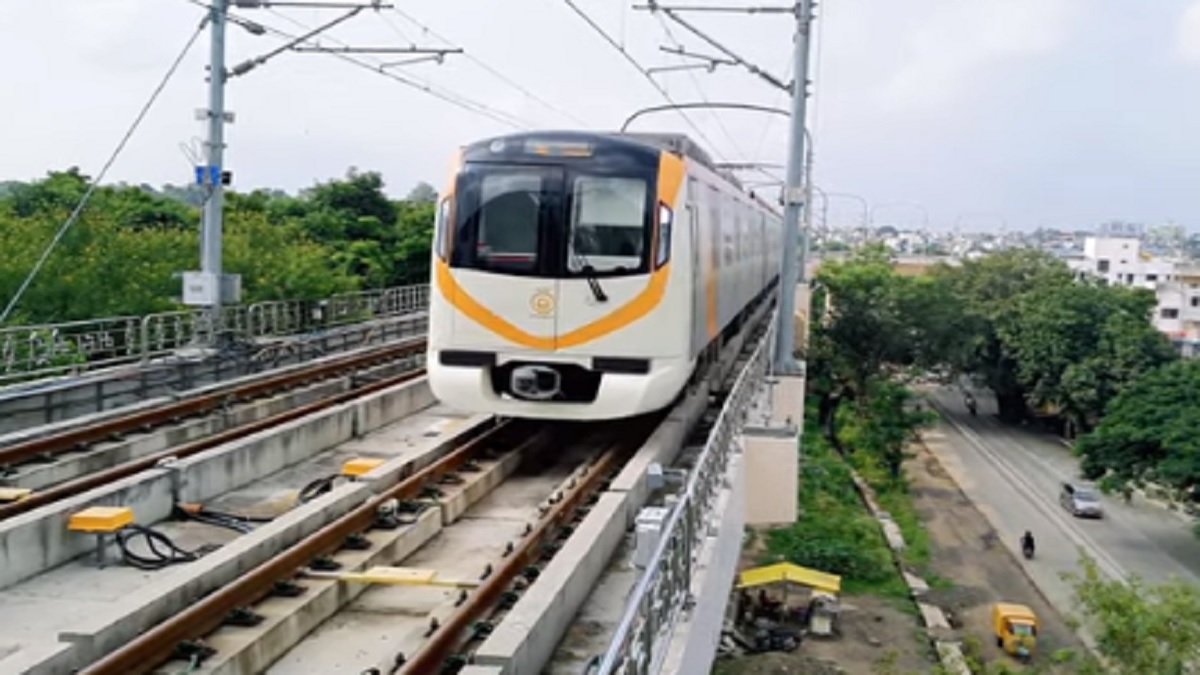 Nagpur coworking spaces are well-known for being suitable for startups.
One of the major factors estimated by entrepreneurs, founders, or investors before launching any other form of business or company is the amount of space required. It is the new trend to set up a department with the most appropriate type of coworking space, helping the startup or company stand out from the competition and gaining the best responses from participants. Four types of collaboration spaces in the city have been deemed the best for startups.
Working Avenue: The first type of sharing space in the city is a bright, innovative, and creative office that is finally an open type of shared office space. It features the highest-quality wooden floors and the most well-thought-out wall art. It is made gorgeous with a general natural illumination that gives the coworkers a complete ambiance, enhancing all of the productivity levels.
Cube Spaces Coworking Space: Cube Space Coworking Space is an entirely green coworking space that is well-known for its environmentally friendly interior design. It provides the founders with the best location in the city. It's a great way to host a much more active community of entrepreneurs, freelancers, experts, and other sole proprietorships. In 2019, Cowork Platter debuted the kind of co-working space that has been letting people work with its perfect type of decor, designed to keep people's attention levels up.
Strint Studio Hackerspace Space: It's an amazing kind of coworking space that's always in demand and always completely furnished with a colorful atmosphere that motivates their teammates. During business hours, this coworking space's meeting room is suitable for most crucial business meetings.
Let's take a look at some of the city's most popular and major types of startups, and then spotlight some of the most successful.
1. White Elephant Process Consulting Firm
It is the most well-known brand management firm, providing marketing, promotion, and sales services. Their professional choice to provide the best array of programs to their consumers has been the company.
In 2012, White Elephant Consulting Company was founded. Since then, it has concentrated on marketing tactics and search engine marketing with counseling, Google Analytics, internet marketing, implantation help, IT system consulting, and all aspects of business improvement diagnostics.
Sangharakshita launched the company after completing his undergraduate and postgraduate student at the University of Mumbai and providing a variety of IT products and services. You can get detailed information on the different types of investments with the help of their firm and process the whole transition and implementation right from the design phase given by the company.
Company Overview
| | |
| --- | --- |
|                     Legal Name | White Elephant Process Consulting Firm Pvt Ltd. |
|                      Industries |                  IT Services |
|                     Founder(s) |                 Sangharakshita |
|                 Founded Date |                       2014 |
|           Total Funding Amount |                       NA |
|                     Investors   |                  Acquired |
2. Polo Rooms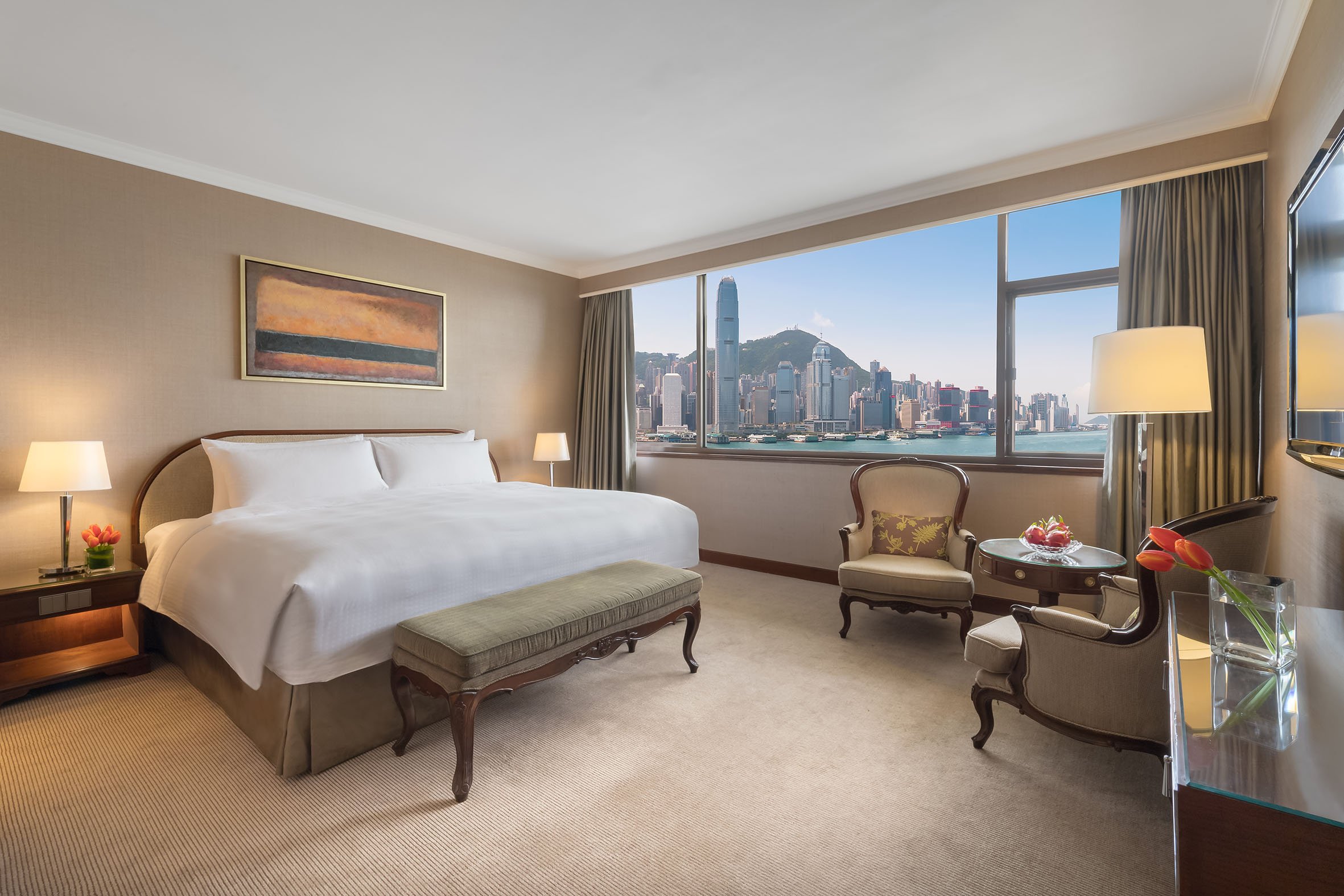 Their superior kind of service in the travel sector has provided their consumers with the best travel packages. It is a name luxury budget hotel dedicated to providing the satisfactory possible experience to travelers who are seeking all the standardized lodging for any length of time at the most expensive pricing possible, taking into account the individual's budget.
When traveling out of town, people look for different options and try to get amazing deals. Still, if you need a suitable hotel for a few hours or have coming due or early check-out, you don't have to bargain on prices or pay for an additional day with this travel firm. Customers only need to book micro-stays with Polo Rooms to enjoy the best kind of experience possible.
Polo Rooms have been amazing and popular with all of the travelers who use the shirt and stay with them daily. It provides services to small, medium, and large enterprises of all sizes and provides the best possible experience. Sudhanshu Jagdish Yardi and Ameya Patil launched the company, bringing their travel industry knowledge to the table.
Company Overview
| | |
| --- | --- |
|                     Legal Name |        Polo Rooms Private Ltd. |
|                      Industries |     Hospitality, Hotel & Travel |
|                     Founder(s) | Ameya Patil & Sudhanshu Jagdish Yardi |
|                 Founded Date |                        2015 |
|           Total Funding Amount |                          NA  |
|                     Investors   |                       Acquired |
3. Bloom Consulting Services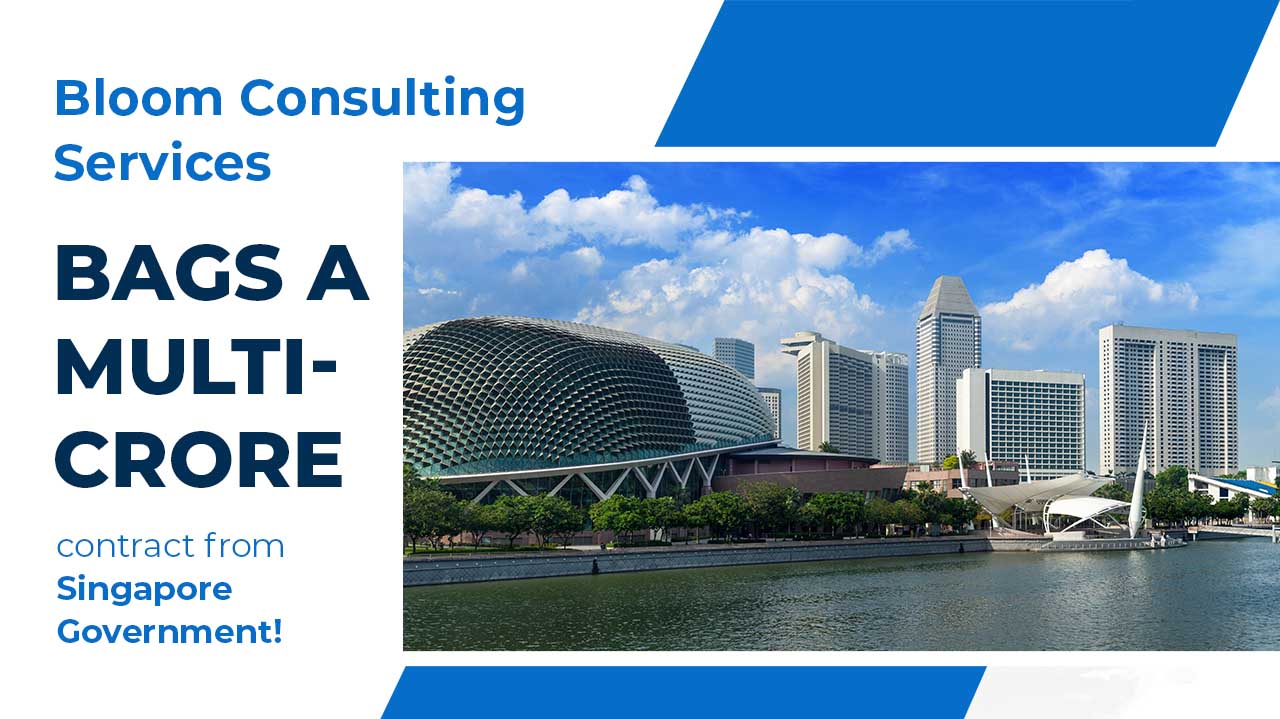 Bloom Consulting Services was founded in 2014 and is based in Singapore. It is a software development firm that specializes in producing a variety of website applications and a variety of smartphone platforms for other businesses.
Their software platform is simple to set up on iPhones, Android phones, and Windows phones. Bloom has a team of 50 in-house designers and developers, and a number of advisers. Manish Gidwani, the company's founder, has big managerial expertise, has a Master's degree in Engineering Management from the University of Florida, and has even completed his undergraduate studies.
Their services have provided the best results, and they have even attracted well-known consumers loyal to the company and its policies. Their technical experts are regarded to be the greatest for the people and have delivered the best results.
Company Overview
| | |
| --- | --- |
|                     Legal Name | Bloom Consulting Services Pvt Ltd. |
|                      Industries | Consulting & Information Technology |
|                     Founder(s) |                  Manish Gidwani  |
|                 Founded Date |                     2005 |
|           Total Funding Amount |                      NA  |
|                     Investors   |                   Acquired |
4. Tsecond Generation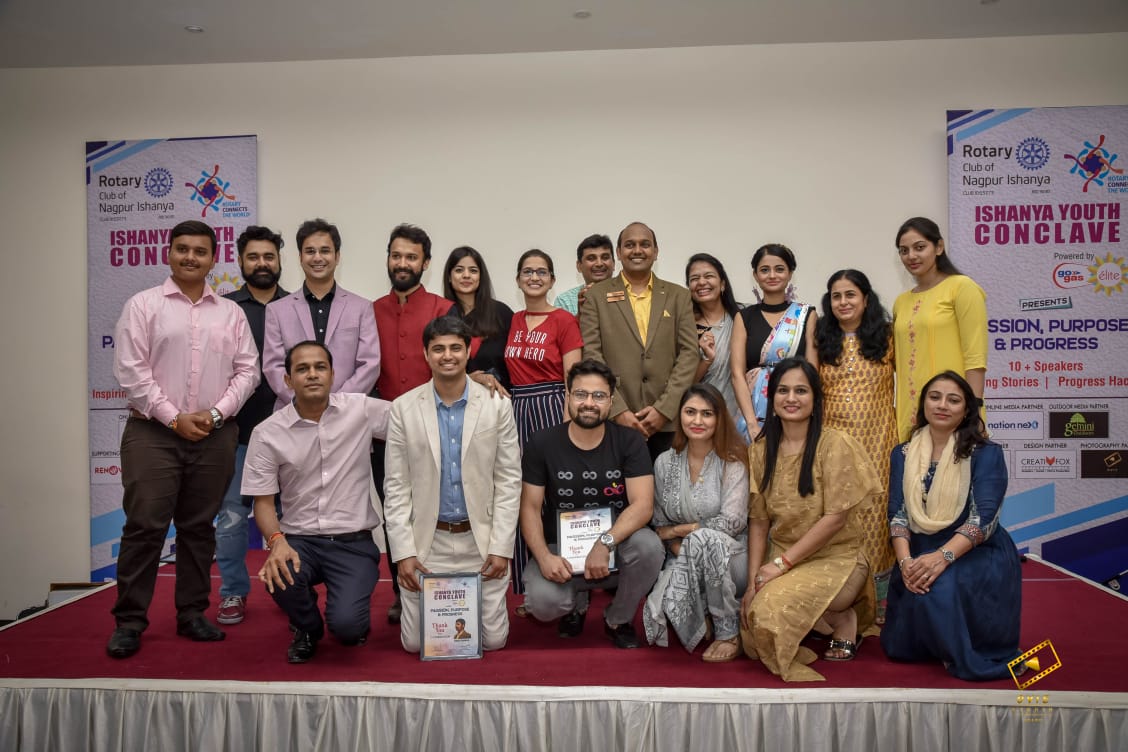 The Tsecond generation was created in 2014 and provides a service to the electrical manufacturing industry. It is considered one of Nagpur's top startups. For its amount of sales, it has worked with LocationGuru Technologies in Mumbai.
The company has been delivering LBS services to telecom infrastructure providers and has achieved the highest sales so far. Casino Auto Electronic Ltd, a renowned manufacturer of power and technology and a well-known company in Gurugram, provides technical help to the company.
Casino Auto Electronics is a company that manufactures elements for several industries, notably well-known Hero and Honda. Second Generation has created E-funnel, a fuel tracking system that is notable for being an IoT device. It is mounted at the intake of their gas tanks to provide real-time fuel events notifications. Sahil Gurucharan Chawla, who believes in their cause, started the company.
Company Overview
| | |
| --- | --- |
|                     Legal Name | Tsecond Generation Technology Pvt Ltd. |
|                      Industries |        Electronics and Software |
|                     Founder(s) |                   Sahil Chawla |
|                 Founded Date |                     2014 |
|           Total Funding Amount |                   $370K |
|                     Investors   | Jai Shankar & John Janakiraman |
5. Khichadiwala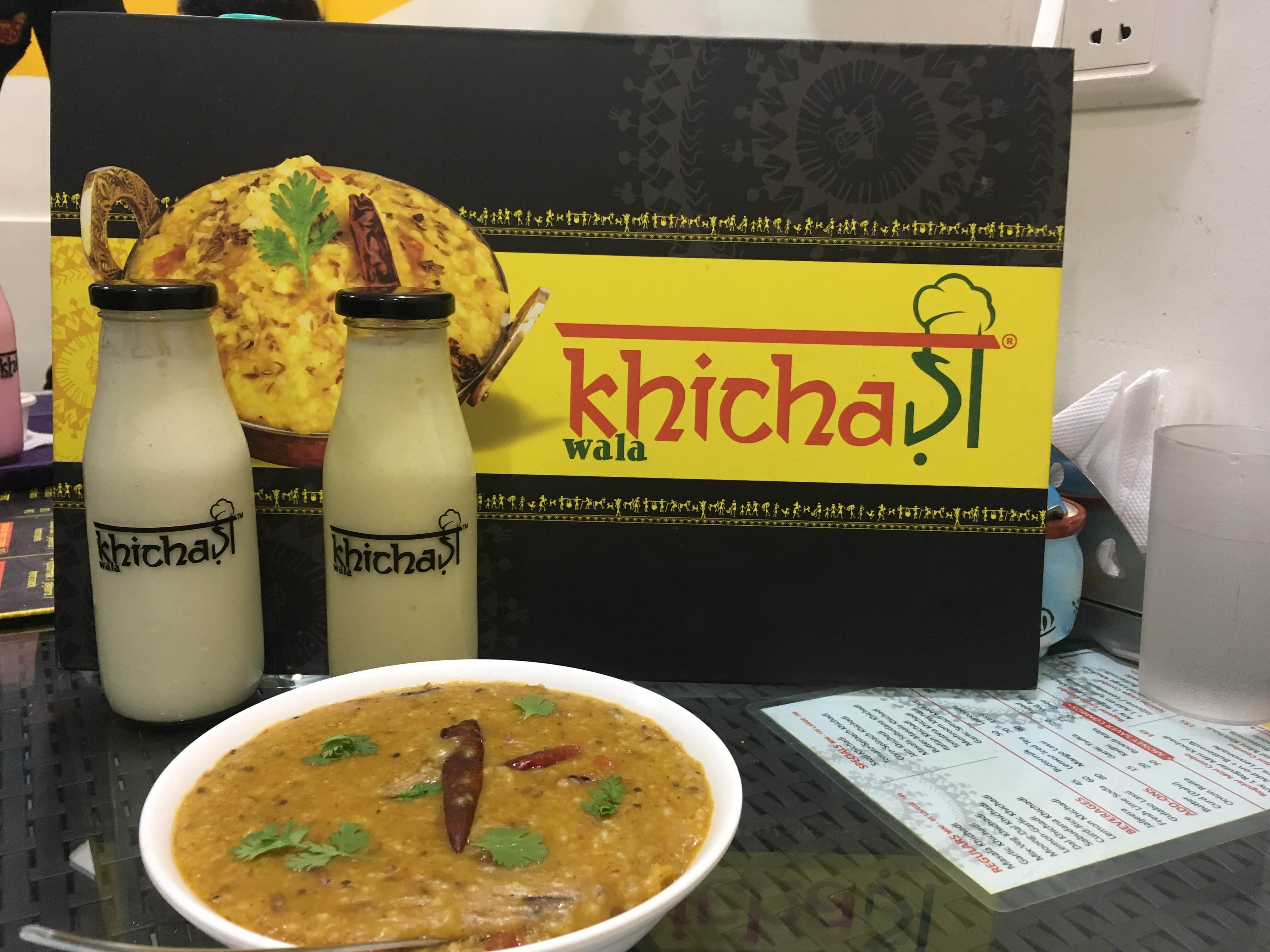 Khichadi is always considered to be the poster child for nutritious meals consumed in all homes but is always recommended to be the most fantastic alternative when your stomach is upset. This company wants to change the perception of khichadi from one of blandness to one of popularity in the new generation.
The khichadiwala is now developing with new flavors and mixing the techniques, introducing modern flavors to traditional dishes and making them delightful and exciting for the public. The business has been getting roughly 120-130 orders daily and even provides its products at a low cost.
Manish Khanchandani and Sagar Bhajani started the Khichadiwala company, believing in the process of bringing Western fast-food chains to India. With their distinct taste and different flavors that are linked with the most major type of lifestyle you can get with their menus, the company absolutely envisions becoming a different type of name in the fast-food sector.
Their friend Juhi Mallick, a medical genius, came up with the idea for Khichadiwala. She was unable to join the industry's other founders on their incredible kind of entrepreneur journey due to her work obligations. The company wants to make khichadi a popular fast food option because it contains no hazardous chemicals. In contrast, other companies use many of them in their cuisine, making it harmful to customers.
Company Overview
| | |
| --- | --- |
|                     Legal Name |                 Khichadiwala |
|                      Industries |      Snack & Food Processing |
|                     Founder(s) | Manish Khanchandani & Sagar Bhajani |
|                 Founded Date |                      2001 |
|           Total Funding Amount |                   Funding |
|                     Investors   |                 Acquired  |
6. Halidram Food International
Halidram, one of the city's most well-known and well-known companies, was founded in 1937 in Bikaner, Rajasthan. Haldiram Foods International Private Limited is already located in Nagpur and has been working with some of the industry's prominent companies. The Director-General of International Trade, which is part of the Ministry of Commerce in India, refers to Haldiran to be the "Star Export House."
The company produces approximately 400 products in total, and its product catalog includes a variety of products that cater to all specialties. Ancient namkeens, delicacies, Indian sweet treats, European snacks, cookies, papads, and pickles are all included.
It has garnered many customers because of its extensive business presence in most locations, and it has been steadily growing over time. It has the capability of generating ready-to-eat food.
It's a non-government corporation and even registered with the Registrar of Companies. Sushilkumar Shivkishan Agarwal, Srinivasrao Sambhashivrao Vinnokata, Kamalkumar Agarwal, Shivkisan, and Rajendrakumar Agarwal Shivkisan are in the company's directors.
Whether you prefer tea or coffee, Indian chocolates or flavored, Haldiram foods are the one-stop-shop for all your needs. It even gives some fantastic kinds of discounts or provides during different types of events or festivals. It provides the taste of all kinds of traditions and makes people believe in their best quality products.
Company Overview
| | |
| --- | --- |
|                     Legal Name | Haldiram International Foods Pvt Ltd. |
|                      Industries | Food Processing & Snack Food |
|                     Founder(s) |          Shivkishan Agarwal |
|                 Founded Date |                   2017 |
|           Total Funding Amount |                     NA |
|                     Investors   |                 Acquired |
7. LiveNapt
Shubham Jadhav, the founder of LiveNapt, was always in charge of the company's internal operations. Because the corporation claims that there are a lot of frequent reimbursements from their accounting team, this platform has built an online invoice organizer for all of the clients in all corporate sectors.
The founder of this startup completed his bachelor's degree in mining and engineering and has always believed in providing the highest value to his clients while thinking about the needs of his employees. Subhan Jhadav has only ever fought for the rights to and circumstances for lifelong learning and development.
The company was primarily formed to address the situation of dealing with thousands of old bills and converting them to digital bills to streamline the reimbursement process. The finest of all is the number of product liability.
This Nagpur-based startup produces the perfect invoice managers for all types of businesses and assists them in avoiding bill loss. Shubham began this path due to a single incident in which he was in a store and had a dilemma, prompting him to think of launching his own firm and providing people the convenience of bills.
This startup is unusual because it preserves a specific customer's work in separate segments and makes the entire process simple. They constantly aim for a big audience, with the bonus of providing amazing services to the public. The majority of today's programs are effectively developed using freemium business models. The entire addressed industry that the company has projected in India is roughly 15,000 CR, INR, out of which the overall market they have segmented is 181 CR.
Company Overview
| | |
| --- | --- |
|                     Legal Name |    LiveNapt Solutions Pvt Ltd |
|                      Industries |           Financial Services |
|                     Founder(s) | Nachiket Dhande & Shubham Jadhav |
|                 Founded Date |                   2017 |
|           Total Funding Amount |                    NA |
|                     Investors   |                 Acquired |
8. Lemon Ideas Innovations Pvt Ltd
Are you looking for the best type of creation? Then there's Lemon Ideas Innovations, which has been doing amazing work on different sorts of innovative thinking and trying to drive people along their multiple degrees of entrepreneurial journeys through different academic projects.
Deepak Menaria, who has majorly contributed to his original ideas to make the platforms of this worth acknowledged by people, founded the name. To date, the company has nurtured and supported over 1000 entrepreneurs and innovators, and they have continued to extend their roles and introduce more changes to their endeavors.
Lemon Ideas Innovations' launch pad has generated more than 50,000 to date; it engages different entrepreneurs and tends to work on a mission to deliver "Innovation by Everyone," and it has been a complete voyage of madness, passion, and an only one driving expected of converting the great potential of ideas, aspirations, and talent.
It produces a variety of outcomes, including innovations, new companies, and job development. They have consistently provided the best solutions and trying to deliver the shape of the company's services because they have evolved and changed over time. Currently, the startup Lemon is a self-sustaining ecosystem that allows the formation, nurturing, and growth of entrepreneurial companies or initiatives through the most acceptable kind of creation available.
This company has made major contributions to the building's awareness, training, mentoring, and even the venture's invention and acceleration of concepts. Every year, Lemon's images have been profoundly interacting with a chosen cohort of diverse initiatives for the process of acceleration, which is driven by most of the sensory awareness and business principles, with the main focus on the part of the curriculum and sustainability.
Company Overview
| | |
| --- | --- |
|                     Legal Name | Lemon Ideas Innovation Pvt Ltd |
|                      Industries |           Consumer Services |
|                     Founder(s) |          Deepak Menaria |
|                 Founded Date |                   2013 |
|           Total Funding Amount |                     NA |
|                     Investors   |                 Acquired |
9. FoodbyMood
It's an app that lets world-class chefs browse the best dishes and sample the many flavors they provide. It has a variety of food items to suit the preferences of each of its consumers, and it even considers their demands and desires. Customers can simply change their meals and even instruct their servers to add unique tastes based on their preferences. It already gives guests a sneak peek at what other businesses in the city are saying and even assists them in placing their orders.
Until now, the application has had the most unusual type of profit increase of more than 15%. It's called the food exploration application, allowing anyone to know the tastiest delicacies quickly. You can find thousands of reviews written by all of the genuine customers and ratings and images of different fineness.
You may even get must-try foods recommended by well-known foodies who use their application regularly.
FoodbyMood's staff does not distinguish between organized and unorganized sectors; it's all food and delicious. Sangharakshak Neel started it. He is a graduate of the Indian Institute of Technology and has created this business to provide the best platform for all the food lovers out there.
Company Overview
| | |
| --- | --- |
|                     Legal Name |        FoodbyMood Pvt Ltd |
|                      Industries |   Food Delivery & Restaurants |
|                     Founder(s) | Dheeraj Maurya & Sangharashak Neel |
|                 Founded Date |                   2014 |
|           Total Funding Amount |                    NA |
|                     Investors   |                Funding |
10. Kizora Software Pvt. Limited
It has been known to be the most fantastic software creator in the city, delivering the best service to all small and large enterprises in India and even internationally. In terms of providing services in technology that you can easily understand, create, and learn, the company is led by a highly talented team.
Rahul Tarnekar and Abhijeet Thakare, both directors of Kizore Software Private Limited, started the company. It gives consumers in the application development, support, management, and technical documents companies an advantage over some of the flawed executions. Since its inception in 2012, the company has provided tailored software development in collaboration with cloud solution providers.
It features data acquisition software that helps in getting data from different devices in the IoT sectors and helps analyze the data from cloud platforms and the plan that allows the most flexible and dependable cloud solutions. The process and analytics service comes next, with real-time data processing, analysis, and high-quality visualization.
To retain the company's name and quality, the startup works to maximize the cost-benefit to different companies collaborating with them and even mixing all of their professional guidance for every kind of deliverable.
The company's main purpose is to expand its position in software services across a variety of delivery services in technology solutions. It makes use of customized and reusable software parts built in-house to meet the company's needs.
Company Overview
| | |
| --- | --- |
|                     Legal Name |     Kizore Software Pvt Ltd. |
|                      Industries |  Computer, Healthcare & Outsourcing |
|                     Founder(s) | Rahul Tanekar & Abhijeet Thakare |
|                 Founded Date |                     2011 |
|           Total Funding Amount |                    $100K |
|                     Investors   |                  Funding  |
Maharashtra has long been renowned to be the city with the most vibrant ecosystem, with 2,787 startups registered in the state, placing it in the top cities in terms of the number of startups filed with the Department For Promotion Of Industry And Internal Trade in 2018.
Nagpur was designated to be the Smart City in September 2016 and dubbed a "major city" in terms of commercial and logistics activities because of the city's rapid economic growth and urbanization over the last few decades.
In recent years, the city has recruited some well-known new rising enterprises and has gained international recognition. According to an Oxford Economics analysis from 2018, Nagpur is one of the top ten fastest-growing cities, with a growth percentage of 8.41%, which is majorly larger than usual percentages.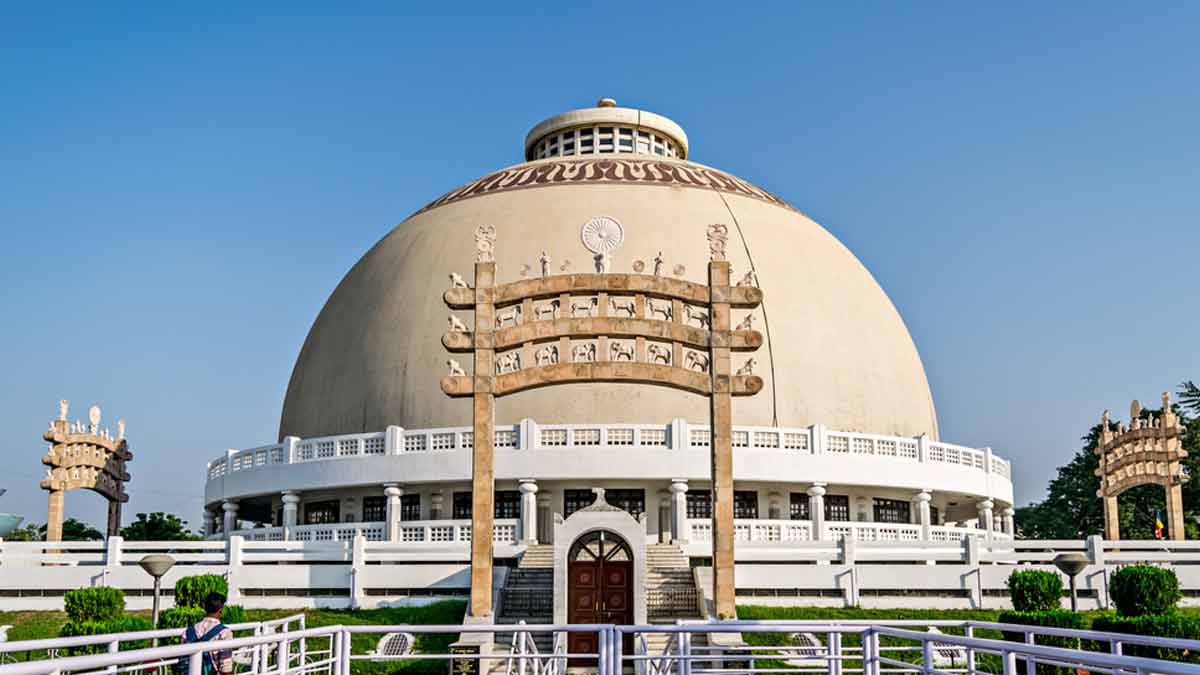 Many investors, accelerators, startups, and other ecosystem enablers call it their home city. The city's efforts are aimed at bringing more and more creativity to the city and providing an amazing kind of workspace to entice people from all over the world to visit and cooperate with them.
The city is known to be the home platform for most investment sectors, which established different businesses in the region in order to tap into their untapped entrepreneurial potential. It has recently been able to provide a home to roughly 170 startups and has started to gain a lot of renown and recognition from other capitalists from other locations.