Trends
Udaan fires 300-350 employees
Udaan fires 300-350 employees
In 2016, Udaan was founded as an Indian B2B e-commerce platform. In addition to lifestyle and electronics, the company operates in several categories including pharma, FMCG, home and kitchen, fruits and vegetables, staples, toys, and general merchandise.
Media reports estimate the company's value at $3.1 billion. Among its investors are Lightspeed Venture Partners, Altimeter Capital and Tencent, GGV Capital, Octahedron Capital, and Moonstone Capital. Bengaluru is the company's headquarters.
Three former students of IIT Delhi and Kharagpur, India's premier engineering institutions, have founded the company with an ambition to "transform the way trade is done in India by leveraging technology". 
Amod Malviya, Sujeet Kumar, and Vaibhav Gupta, all of whom worked at Flipkart, founded the startup together. Flipkart's engineering platforms were built by Malviya, who headed technology at the company. Ekart, Flipkart's logistics, and the supply-chain unit was built by Kumar while he was operating at Flipkart. The function of business finance and analytics was handled by Gupta at Flipkart.
A new round of layoffs will cost Udaan between 300 and 350 employees, sources told Entrackr. On Friday morning, The Morning Context reported impending layoffs. There were 180 layoffs in June. Over 3,000 people work for the company now.
However, it doesn't appear that hiring has halted at the company, with thirteen job postings remaining open as of October 25.
It came just two weeks after Microsoft participated in one of the rounds in which the company raised $120 million in debt and convertible notes.
These layoffs weren't a sign of financial desperation, according to Udaan, but rather the result of "efficiency enhancement efforts" that rendered some roles unnecessary. Despite not confirming the number of affected employees, Udaan says it is working hard to provide all required support to impacted employees.
Despite maintaining largely the same losses, Udaan's operating revenue grew sixfold from FY21 to FY22, to Rs 5,919 crore.
As a professionally run organization with scale, capabilities, and resilience, we will continue to invest in Udaan to take advantage of the great potential offered by Kirana commerce in the empowerment of small businesses across the country, the spokesperson said.
There were no guarantees that layoffs or cost-cutting measures would not continue. Continually refining our cost structures and models will be our goal, the spokesperson said.
While Indian startups utilize their war chests to expand aggressively, layoffs are rippling across the country as they squeeze out the last of the money and brace for dire financial conditions. Entrackr received word from Chargebee that 140 employees were laid off last month. Additionally, FrontRow, an edtech startup similar to Masterclass, laid off 75% of its workers in October.
Convertible notes and debt raise $120 million for Udaan
Approximately 60 million MSMEs are served by the company in India, including 15 million manufacturer clients, 25–30 million retailers, and 10–12 million institutional clients like offices, schools, hospitality, etc. In India, it has 3 million registered users and sellers in 900 cities. Over 4.5 million transactions are performed every month by retailers, Kirana shops, and farmers, among others. 
As a trusted partner of small traders, the company aims to enable them to compete with the tech giants financially, technologically, and logistically.
CFO Aditya Pandey sent an internal email to the company's shareholders and bondholders informing them of the company's decision to raise $120 million in convertible notes and debt.
Udaan's employees received Pandey's email.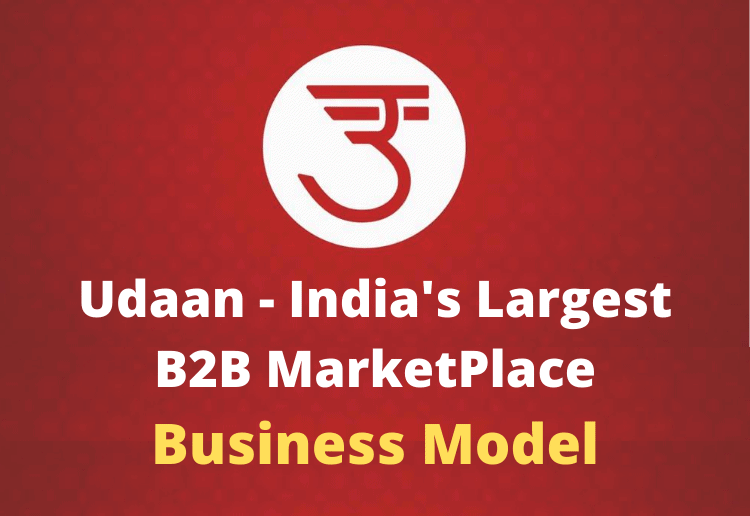 Since the beginning of the year, Udaan has raised $350 million through convertible notes and debt. A previous debt round involving Microsoft Corporation was completed in April of this year as well.
Despite the company's difficult equity fundraising environment, the debt round has come at the right time. Investors are still bullish about the company, according to analysts tracking the company.
Among Indian startups in recent years, Udaan has received the most funding. As of January 2021, Fintrackr estimated its value at $3 billion after raising $1.4 billion.
In FY21, Udaan's operating income grew 6X to Rs 5,919 crore from Rs 978 crore in FY20 despite having yet to file its annual financial statements for FY22. For the fiscal year ending March 2021, the company's losses increased by only 1.4% to Rs 2,482.3.
In the email, Udaan claims that both gross margins and operating costs have improved by 1,000 bps. In addition, the company reported a 60% reduction in burn rate. Pandey wrote in his email that the company is also gearing up for an IPO within 12-18 months.
Udaan had also laid off 180 members of its staff to reduce costs and extend the runway, as many of the fastest-growing and late-stage companies do. Due to the challenging funding environment, cost-saving measures had to be taken. 
Small and medium merchants across India can access the company's logistics and working capital services. The company claims to have a distribution network covering 1200 cities and towns in India with 3 million retailers, chemists, and Kirana shops. In addition to Moglix and Zilingo, Jumbotail, OfBusiness, and IndiaMart also compete directly and indirectly with the company.
When it comes to digital enterprises, Udaan is another feather in India's cap. A leading online commerce company in India, it aids small businesses by offering online commerce benefits. Udaan, an Indian company, offers merchants, wholesalers, distributors, and manufacturers a sufficient platform and chance for success in smaller towns and villages.
As a business owner, you must protect yourself from being exploited by loan providers like Udaan India. Consequently, it has begun underwriting consumer loans. Having obtained Non-Banking Financial Startup (NBFC) status, Udaan, a unicorn startup, can lend money to small and medium-sized businesses (SMBs) (SMEs).
Reason for its success and immense recognition
In the year following Udaan India's founding, the company began conducting logistics at a discount, gaining market share and awareness. This has contributed to the company's success. The founding team is another critical component.
The founding team is another critical component. Since they worked at Flipkart for many years, the founding members of the company already possess the necessary skills and knowledge. The company was able to enhance its efficiency and productivity as a result of the recruitment of Flipkart personnel. In this way, Udaan encouraged the engineers' creativity.
Providing services to online merchants and distributors might also contribute to the firm's success. By utilizing internet services, companies can compete more effectively against major retailers, branded stores, and websites.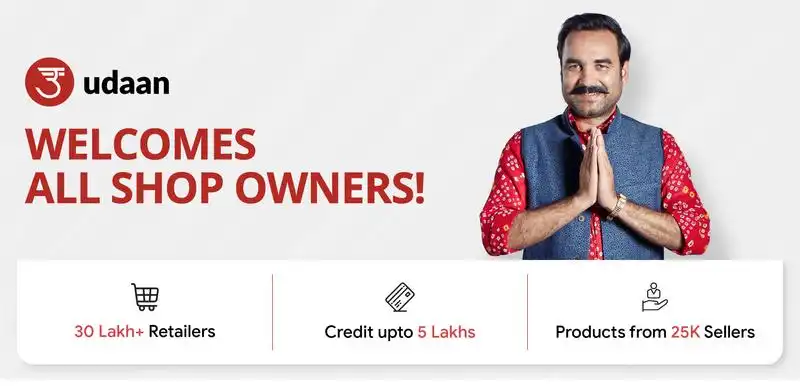 What does the company do?
This startup offers B2B e-commerce services. B2B platforms serve manufacturers, traders, and others involved in running businesses by providing all the resources they need in one place. Udaan offers good-quality products at competitive prices to traders, wholesalers, retailers, and manufacturers.
Marketers and merchants on the platform can also sell their products. Additionally, UdaanExpress helps deliver products to buyers. Through its udaanCapital platform, it offers financial products and services to small and medium-sized businesses.
Small traders are facing supply chain issues that Udaan solves with the help of technology.
By leveraging technology and bringing e-commerce benefits to India's small and medium businesses through its "unique low-cost business model designed for India," the company is helping India's small and medium businesses. Using inclusive technology tools, Udaan has provided brands, retailers, and manufacturers with a level playing field for scaling, trading, and growing businesses.."
edited and proofread by nikita sharma