Trends
Adar Poonawalla and Serum Institute have been slapped with a legal notice seeking compensation in the amount of Rs. 1 Lac Crore.
A legal notice demanding compensation of around $1 Lac Crore has been sent on Adar Poonawalla and Serum Institute. Adar Poonawalla and Serum Institute of India were sent with a defamation notice by renowned NGO Awaken India Movement, demanding that they pay each member Rs. 1000 crores in damages within seven days for posting false and defamatory information and harming their name. The Covishield vaccine maker Serum Institute of India and its CEO Adar Poonawalla filed a 100 crore defamation lawsuit, but the Bombay High Court denied urgent relief to restrict specific persons.
The court declined to issue a restraining order until then, stating that the case was complex and that it did not have time to hear it in detail for interim reliefs. However, SII was given the freedom to seek the vacation court for the same remedy by Justice N. J. Jamadar. In the lawsuit, SII said that the defendants Yohan Tengra and Ambar Koiri had disparaged Poonawalla over the Covishield vaccination in their postings, articles, and videos.
The accused have been asked to unconditionally apologise to SII and pay damages of Rs 100 crore. Additionally, it has asked a court to issue an injunction against social media sites like YouTube and Twitter to force them to remove the defamatory posts and prevent similar ones from being published against SII in the future. The plea said that the "said Defamatory Content No. 1" (a YouTube video) has 10,203 views and amounts to nothing less than a smear campaign against the Plaintiffs and their reputation.
On Thursday, the defendants submitted their response to the lawsuit along with a new application seeking to prosecute relevant SII officers for omitting details from the plaintiff's affidavit under section 340 of the Criminal Procedure Code. Attorney Chetan Kapadia asked for limited remedy at the hearing to stop the defendants from publishing additional libellous material. "The principal manufacturer is the plaintiff. It is not acceptable to assert in a public or private setting that someone is a criminal, "He then attempted to temporarily detain them.
According to the YouTube attorney who was present, the petition would need to be changed to include the US Company of YouTube as a party. The defendants' attorneys Nilesh Ojha and Tanveer Nizam claimed that the plaintiff was engaging in forum shopping. Ex-parte relief was previously requested before two HC benches, but it was turned down, according to Ojha. The defendants said that the Covishield vaccination had been outlawed in 12 European Union nations while hurling expletives at the vaccine maker. They further stated that unless the petition was modified, there was no hope of interim relief.
Justice NJ Jamadar referred to the brief argument that took place during the hearing by saying, "The court is interested in hearing and determining cases, the court is not interested in all this." The defendants were then asked to be confined while Kapadia argued for limited reliefs. The bench refused to issue any orders of injunction without first hearing from the parties, stating that it did not have time to do so.
SUMMARY OF THE CONTROVERSY'S HISTORY
Since the last two years, the Awaken India Movement has been opposing the covid conspiracy alongside like-minded NGOs including the Indian Bar Association (IBA) and the Universal Health Organization (UHO). The volunteers have educated the public about the potentially fatal side effects of vaccinations and have supported the victims in their legal battles for restitution and the prosecution of responsible government and vaccine company officials. Covishield has already been outlawed in 21 European nations due to its lethal adverse effects.
The Union of India, Serum Institute, Adar Poonawalla, Bill Gates, Dr. Randeep Guleria, and Ors have received notice in many matters after the High Court and Supreme Court took cognizance of the proceedings.
Sayeeda K. A. vs UOI & Ors. 2022 SCC OnLine Ker 4531

Rachna Gangu vs. UOI & Ors. 2022 SCC OnLine SC 1125

Dilip Lunawat vs. Serum Institute of India Pvt. Ltd. & Ors. 2022 SCC OnLine Bom 1773

Smt. Kiran Yadav vs. The State of Maharashtra & Ors. Writ Petition (Cri.) No. 6159 of 2021
On August 26, 2022, the Bombay High Court issued a notice and provided petitioner Shri. Dilip Lunawat with a copy of the notice (Hamdast) in the vaccine murder case of Dr. Snehal Lunawat. The court in Pune sent this notice to the defendant, Adar Poonawalla.
After sensing an unfavourable atmosphere, the Serum Institute, through Adar Poonawalla, devised a criminal plot and began making false and defamatory claims against members of AIM, claiming that Covishield does not have side effects that can cause death and that Dr. Snehal Lunawat's death was not caused by Covishield side effects. These accusations were made in a police complaint by Adar Poonawalla, who also asked that the AIM members be taken into custody.
However, the inquiry report provided by the Central Government AEFI committee demonstrated the untruth of Adar Poonawalla's assertion. The Central Government acknowledged in the aforementioned report that Dr. Snehal Lunawat's death was brought on by adverse reactions to the covishield vaccination. (Death, A1) As a result, AIM members have sent defamation letters to Serum Institute and Adar Poonawalla, requesting that they compensate each member of AIM with Rs. 1000 crores.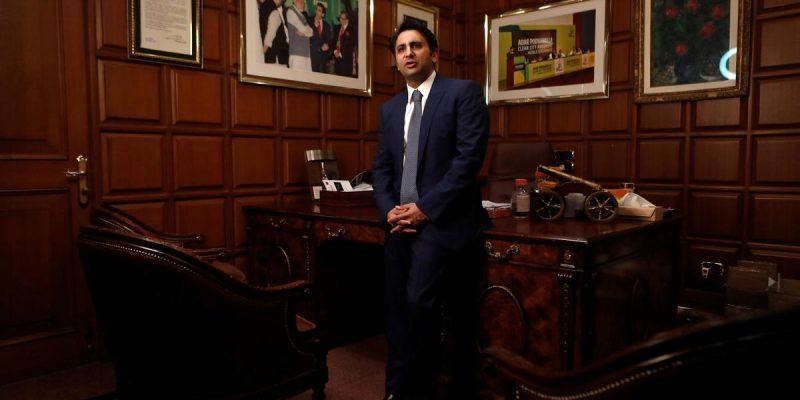 Ambar Koiri filed a plea with the Bombay High Court according to Section 340 of the Criminal Procedure Code, asking the court to issue an arrest warrant for Adar Poonawalla & Others. Additionally, he prayed for the properties of Serum Institute and Adar Poonawalla to be attached. The hearing for the petition had been scheduled for January 3, 2023 by the High Court.
In accordance with Section 340 of the Criminal Procedure Code, the prayers are as follows:
To record a finding in accordance with Section 340 of the Criminal Procedure Code that the accused filed a false affidavit before this Honorable Court claiming that the Covishield vaccines are entirely safe and that it has not yet been established that Dr. Snehal Lunawat's death was caused by Covishield side effects, despite the fact that the Investigation Report of the Government of India Committee on Adverse Event Following Immunization (AEFI) had specifically stated that Dr.
But the plaintiffs, Sh. Adar Poonawalla, CEO of the Serum Institute, and Sh. Rajesh Bhagwat, an authorised representative of the Serum Institute, are accused of obstructing justice and violating the High Court's rules of procedure by wilfully concealing material facts and attempting to obtain an order based on a false and misleading affidavit.
The plaintiff had attempted to obtain an injunction from this Hon'ble Court against said truth, putting the life of a citizen in danger with the intention of immunizing people with the false belief that it is completely safe, while the defendants nos. 1 through 5 were carrying out their constitutional duty under Article 51(A) of the constitution by disseminating true information to the citizen with the sole intention of saving their life.
Sections 201, 115, 302, 420, 471, 474, 120(B), 34, 191, 192, 193, 199, 200, 209, 469, 499, 500, 211, etc. of the Indian Penal Code define the accused's actions as an offence.
To affirm the Supreme Court's ruling in P.C. Purushothama Reddiar v. Perumal (1972 (1) SCC 9) that the investigation report of the AEFI committee of the Government of India against the plaintiff accused is acceptable evidence under section 35 of the Evidence Act.
To rule that all Serum Institute directors and responsible officers are subject to prosecution for the aforementioned offences under Section 340 of the Criminal Procedure Code and the rules established by this Honorable Court in Godrej and Boyce Manufacturing Co. Pvt. Ltd. and Ors. v. The Union of India 1992 CriLJ 3752, To declare that, in accordance with the provisions of Section 120(B) of the IPC read in conjunction with Section 10 of the Evidence Act and Raman Lal's ruling, those, including the media, who spread conspiracies and false stories to aid accused plaintiffs and deceived the public are subject to the same punishment as main conspirators Vs State 2001 Cri. L.J. 800 & CBI Vs Bhupinder 2019 SCC OnLine Bom 140.
Issue a non-bailable warrant of arrest (NBW) under section 340 (1) (d) of the Criminal Procedure Code against the main defendants, Adar Poonawalla and Shri Rajesh Bhagwat, as well as other charged officials and directors of the Serum Institute, as established in the Arvinder Singh case (1998) 6SCC 352.
To rule that, in accordance with Section 342 of the Criminal Procedure Code, certain laws established by the Honorable Supreme Court in a series of cases cited in the current application, and more specifically, the laws established in Sarvepalli Radhakrishnan University v. Union of India, 2019 Sciemed Overseas Inc. v. BOC India Limited 2016(3) PUNJ L J 28, Baduvan Kunhi Vs. K.M. Abdulla 2016 SCC OnLine Ker 23602, Prominent Hotels Case 2015 SCC OnLine Del 11910, etc.
And given that there have been 150 million doses of the faulty Covishield vaccine administered to Indians by the plaintiff Serum Institute, and that deaths are occurring daily as a result, the plaintiff accused Serum Institute is bringing a lawsuit instead of taking action to save lives by falsely claiming that their vaccines are safe and that the person informing patients of any side effects should be, Defendants 1 through 3 will get payments totaling Rs. 1 billion apiece.
Holding that the accused-plaintiff values their defamation at Rs. 100 crores, it is further held that he should be ordered to pay interim costs of Rs. 1 crore to each person who has received vaccinations, Rs. 1000 crore for each death, and Rs. 100 crore for each person who has suffered severe injuries or vaccine side effects.
Pass a suitable order mandating the attachment of Serum Institute, Adar Poonawalla, and company directors' property up till this Honourable Court decides on costs and interim compensation; To declare that, in accordance with Article 215 of the Indian Constitution, the accused plaintiffs also engaged in contempt of this Honorable Court and are thus subject to punishment under section 12 of the Contempt of Courts Act, 1971UOI v. ABCD (2020), 2 SCC 52 Regarding Sciemed Overseas Inc. v. BOC India Limited (2016), Perry Kansangra 2022 SCC OnLine SC 858 (3) 28 PUNJ L J
Pass an order to form a SIT with members of the CBI, ED, IB, doctors from AIIMS, etc. and instruct them to conduct a thorough investigation and take appropriate action in accordance with law, taking into consideration the law and ratio established in the case of Sarvepalli Radhakrishnan University v. Union of India, (2019) 14 SCC 779.
In accordance with the rules established in Lal Bahadur Gautam v. State of U.P. (2019) 6 SCC 441 & A Vakil: In re, 1926 SCC OnLine All 365, M. Veerbhadra Rao v. Tek Chand AIR 1985 SC 28, record a specific findings about the role, duty, responsibility, and complicity of advocates of Parinam Law Associates about their act of commission & omission in filling To grant any additional remedies that this Honorable Court deems fit and appropriate.