Trends
An interesting telecom startup announced funding of INR 30 crore
An interesting telecom startup announced a funding of INR 30 crore  
Let us talk about the telecom industry. First of all, we should know what is telecom. Telecom, which is a short form of telecommunications, is the transmission of information by various types of technologies through the wire, radio, optical, and other electromagnetic systems. Coming to the telecom industry of the country, in the last seven years, the industry has seen an important growth of 65%. The count of mobile towers has increased from 400000 in 2014 to 660000 in 2021. Even the number of Mobile Base Transceiver Stations has increased rapidly by 187%, thus increasing from 800000 in 2014 to 2.3 million in 2021. 
Let us talk about the funding of the telecom startup that has taken place recently.
Announcement of funding of the telecom startup 
The telecom startup, Wiom, has raised funds worth INR 30 crore, which is equivalent to almost USD 4 million, as announced on April 21, 2022. This round was the seed round of funding and was led by YourNest, 9Unicorns, and a global tech giant. According to the news and media reports published, some of the famous angel investors and the existing investors of the telecom startup were also a part of this round of funding. The existing investors of the startup who were a part of this round of funding, were Omidyar Network India and Auxano. 
The startup plans to use the funds raised in enhancing its product offerings and expand its business in some given time. 
About the telecom startup that has announced its funding 
The telecom startup Wiom was founded in the year 2021 by Satyam Darmora, Nishit Aggarwal, Ashutosh Mishra, Natraj Akella, and Maanas Dwivedi and has its headquarters in Delhi, India. The telecom startup is engaged in creating a blockchain-based model which will be used to create a distributed "Internet Delivery Model" in the country. This will in turn help more people to have the facility and access to the internet and also allow them to earn extra income from any "extra internet" capacity. This new approach will help create a "People's Network" to use the internet. 
The telecom startup can prove itself to be an affordable and great solution for middle and lowe-middle income households who do not have the access to home internet connections. It makes full use of the shared economy and platform approach, not like other existing ISPs, thus making itself the most scalable and affordable model. The model of telecom startup runs on a PM WANI compliant model which is based on a shared economy in order to provide unlimited internet to its users with charges as low as starting at INR 5 per day.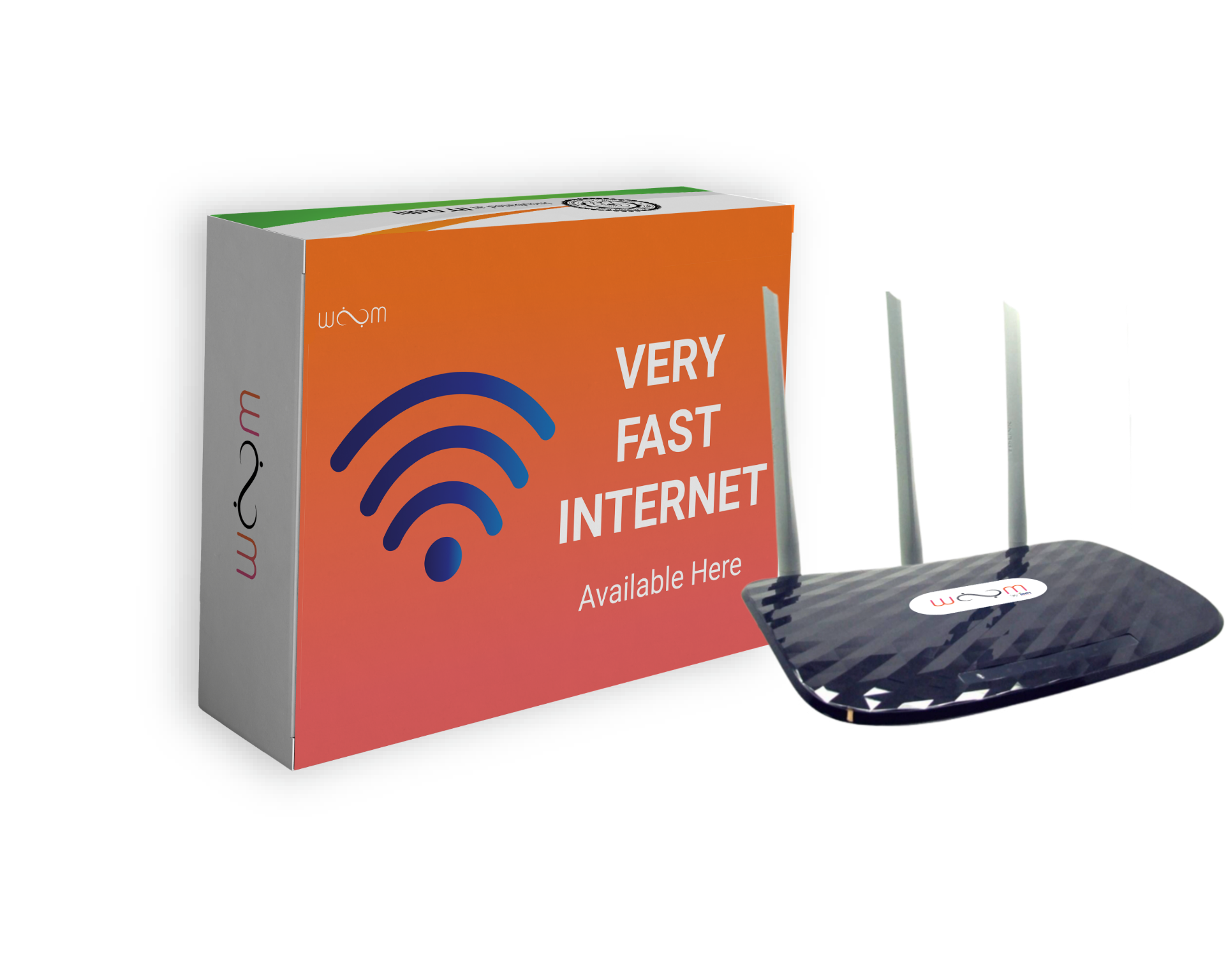 The telecom startup has the aim to achieve its mission to serve 50 million households in the next 5 years. The startup currently has its operations in Delhi but it is planning to expand to other regions. It has till now 10000 Wiom subscribers and is planning to increase them to 25 times in the coming year. 
About YourNest 
With headquarters in Gurugram, Haryana, YourNest is a USD 75 million fund that looks for investment in startups across various domains like IoT, Edge Cloud, Robotics, AR/VR/MR, AI, Robotics, and other digital products. The basic motive of YourNest is to create an opportunity for Indian entrepreneurs to scale into global markets with IP-led innovations. It engages with startups that have an idea that has been translated into a product and have customer validation. The mission of YourNest is to identify and invest in Challenginner- founders and to nurture global market leaders from India with the best available resources to make a positive difference and repay the trust reposed in them by the investors. 
The portfolio of YourNest consists of companies like ION Energy, Exponent, Twid, Koinearth, Argoid, Lightspeed, Xpedize, Dozee, Whitehead AI, Practically, Orbo, Trezi, Cred Right, Miko, Rule Zero, Data Motive, and many others. 
About 9Unicorns
With headquarters in Mumbai, Maharashtra, 9Unicorns is an accelerator program backed by successful founders and leading CXOs for early-stage startups. It is engaged in reinventing idea stage funding. 9Unicorns has a team of an expert network of founders and investment advisors who will serve as coaches and mentors throughout the program. 
The portfolio of 9Unicorns consists of companies like Toch, Klub, Mitron, Qin, Tamasha, Janani, The Health Company, GoNuts, GeoIQ, Kiko TV, ExtraaEdge, Frescinto, Qzense, Humus, Raskik, and many others. 
About Omidyar Network India 
With headquarters in Bengaluru, Karnataka, it invests in bold entrepreneurs who help create a meaningful life for every Indian. It makes equity investments in early-stage enterprises and provides grants to non-profits in the areas of Digital Society, Education, Emerging Tech, Financial Inclusion, Governance, Citizen Engagement, and Property Rights. 
The portfolio of Omidyar Network India consists of companies from various domains. Some of the companies are ADR, Afford Plan, Anudip, Akshara Foundation, AXIO, Bharat Inclusion Initiative, Aspiring Minds, BIJAK, Blackboard Radio, Bounce, CAF, CDFI, CBGA, Bridge, CouldSEK, CREDR, Dasra, CredFlow, The Centre for Internet and Society, Centre for Social and Behaviour Change, Doosra, FES, Drink Prime, ENTRI, FarMart, IDFC, International innovation Corps, IFMR Lead, Rail yatri, and many others.
About Auxano 
Founded in the year 2016 and with headquarters in Mumbai, Maharashtra, Auxano is where the future is. It believes that entrepreneurs define the growth of an economy, and where it can be in the future. It is a SEBI CAT-I registered Angel AIF Fund that focuses on early-stage technology and innovation-driven companies that are uniquely placed to grow. It is of a strong belief in building lasting partnerships that drive entrepreneurship, innovation, and growth. The focus areas of Auxano are enterprise and SaaS, Edtech, Health-tech/ Genomic, Fintech, Smart Mobility, and The Emerging Unknown. 
The portfolio of Auxano consists of companies like AUS, Coffee Bond, The Office Pass, Market Wolf, Stockal, Pika Pika, Petsutra, Private Circle, Unlu, Med Delivery, and many others. 
The telecom startup is working towards the upliftment of the country. We all understand the importance of the internet in our lives. We wish the startup a stroke of good luck and hope it has a bright and successful future ahead!