Ola's cab business has been getting into deep trouble. 
Ola is one of the revolutionary companies in the Indian business ecosystem. But since the pandemic has faded, ola's cab business has been getting into deep trouble.
More than 32,000 to 35000 cabs have gone out of business. The surcharge is beginning to pain the customers, and even after the pandemic, the drivers are leaving the industry in large numbers. On top of that, even the employees of ola are going. With all this trouble, even after 11 years in the business, Ola cabs are still far away from profitability.
So, how did this revolutionary company get into such deep trouble despite the mix fading away? What challenges does the company face exactly? Most importantly, how do we need to understand the future of the cab industry in India. 
You see, all companies like Ola, Zomato, and Swiggy become more and more valuable because of the network effect. Their growth in the market can be stated with a four-phase framework :
Cash drain: The first phase is cash drain. This is when a company spends a ton of money on acquiring the stakeholders. In the case of ola, they give us insane discounts and ultra-cheap rides to tempt us to download the app, and the drivers were given very lucrative incentives because of which both customers and drivers were super happy. So in this way, we got cheap rides at our doorstep, and the drivers made 70,000 – 80,000 per month by driving Ola cabs. This is where the second phase comes, which is trust-building. 
Trust Building: What would you do if you were a blue-collar worker making 30000 per month and saw your cab driver friend making 80000 per month by working the same hours? You would also like to become a cab driver. 
Well! Here is where, because of the trust that Ola has built with the drivers, people in the lower economic strata started leaving their jobs, applying for loans, and bringing cars just to become Ola and Uber drivers. From the customer standpoint, we all got habituated to ola and uber.
As more and more people, both from the side of customers and drivers, started using ola, the company started growing massively. But at the same time, with each passing quarter, they are incurring 100 crores of losses now. Here is where the third phase came in: "Dependency."
Dependency: You, being a blue-collar worker, after leaving your jobs when you buy a car on an EMI, get stuck with the cab business for five years until you pay off your loan. Similarly, we started getting reimbursements from the customer's point of view. Some of us even thought of owning a car. We used to buy an ola pass, used ola share, and made ola an essential part of our lifestyle. 
This was when many conventional cab services went out of business as the Indian market started pivoting toward ola and uber, and this is where the fourth phase came in, "Control."
Control: After creating a robust irreversible ecosystem of drivers and customers, Ola started to decrease its drivers' incentives and imposed surcharge rises for customers. This is where the real struggle for ola started, which was from 2018 and 2019.
Now you see, if you were an ola driver and your income jumped from 20,000 to 60,000-70,000 per month in just two years, that is a 50% increase. Even if you subtract 15000 as your EMI, what would you do? You would buy better groceries for your house, you would send your children to a better school, or you might start a SIP. So overall, you will upgrade your lifestyle.
Well! This is precisely what the ola drivers started to do. But as soon as the control phase of Ola and Uber came in, gradually, their incentives began to decrease. Petrol prices started increasing, and as the number of drivers increased, the income began dropping from 70000 to barely about 30,000 – 35,000 rupees. 
This is where we saw massive protests from different parts of India where the drivers started protesting against cab industries. To add to all this, the pandemic shocked the world.  
Many drivers lost all their savings in these two years of pandemic and went to their villages to find work, and 1000 of cars began to be seized by the bank due to default in payments, and this is where close to 30000 to 31000 cabs were taken by the bank due to default payment.
After these cabs were seized the drivers who couldn't get a loan went to a car lender, where a single person owns five cars and gives the vehicles to the drivers to drive and he splits the profit in the ratio of 60 and 40 so 30000 of profit 18000 rupees cost to the driver and 12000 goes to the owners.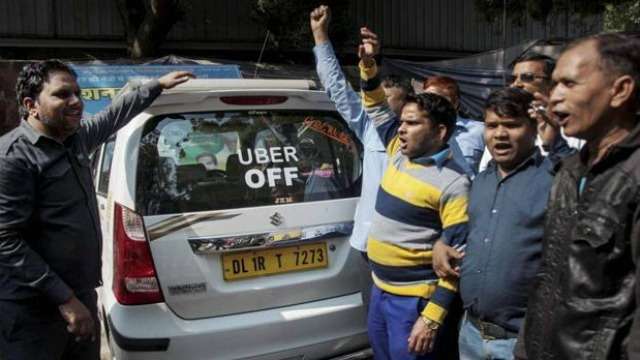 And lastly, when people saw these ola and Uber drivers struggling in their family and friends' circles, they began fearing the cab business. As a result, even after the pandemic, as things got back to normal, the number of ola Uber drivers joining in got affected. And you know what, through market research by talking to all these cab drivers shared that the drivers were done with their EMI payments and now becoming delivery boys of the companies like Dunzo, zip, and swiggy. 
But why? Because although they make 20000 to 30000 rupees over there, they don't have to worry about paying 40000 rupees per year for RTU passing. They don't have to bear the 6000 rupees of bi-monthly maintenance, and more importantly, if you are a cab driver and don't work, you would still have to pay 15000 rupees of EMI for your car. 
But if you are a Dunzo delivery boy and you don't work, either the EMI for the bike will be too few or more, or if you own a motorcycle, you don't have to pay anything. So, you are at no profit, no loss.
The best part is that in the future if you find a better job like a call centre, you could easily switch your job. Still, if you are a cab driver, no matter what the market condition is or how insensitive they are, you are stuck with a position of 5 long years because of the loan. 
Now the question over here is; how do Dunzo and these quick commerce delivery boys make so much money as even those companies are incurring heavy losses? Well, Ola now is in the fourth phase of its operation which is in the Control Phrase Dunzo and Instamart, and now in the Cash Drain phase, wherein they are incurring losses to give incentives to their delivery boys.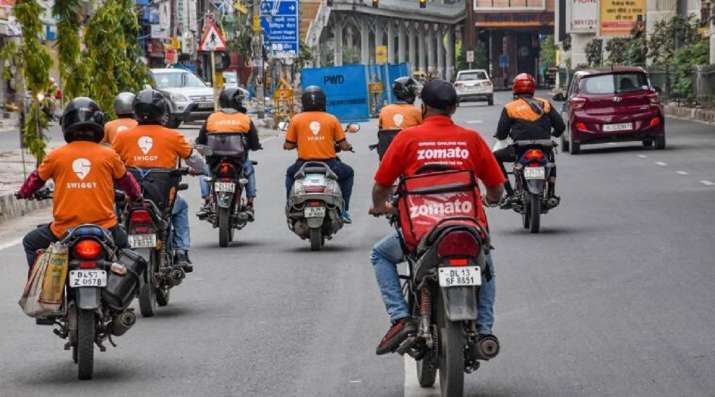 So the lucrative market just shifted from cabs to quick commerce. These are the reasons why Ola and Uber are both facing alarming shortages of caps, and the sad part is that the trouble does not stop here when the driver shortage happened. More things happened along with that;
1) The drivers of ola become very choosy. For example, I live near an IT park where cabs are there from 9 to 7 p.m., but I return home from the office at 10:00 p.m. Still, because this IT park is inactive during that time, the drivers cancel at least 30 rides a month just because of my location, and after a certain point, this cancellation becomes a big headache. So, instead of spending half an hour regular booking cabs, the premium customers, especially the women, get a private driver at a salary of 18000 rupees.
2) Lastly after the pricing started to shoot up, private driver's car pulling and self-old cars became more value-adding than Ola.
So, let's do some math to understand this. Now you see, no matter how excellent or flexible the cabs are, a customer rarely spends more than 25000 rupees per month on a taxi. In this case, we are talking about a regular customer who goes from the office and back home every day via ola cab. Why? Because if you do the math, you would realize that if you already own a car, then a mere 18000 rupees of private driver fees plus 5,000 rupees of gas is enough for you to say goodbye to cabs and use your vehicles.
At the same time, as discussed above, before a massive workforce of drivers were driving the car of a car lender, they anyways make 18000 per month and that too by working for 12 hours to 14 hours a day but then when they drive a private car, they get paid the same salary. Still, they do not have to strain a lot at work. On top of that, many drivers beyond the age of 45 to 50 prefer to drive private cars with a lesser salary rather than taking the risk of a loan by buying a vehicle for ola.
Secondly, because of the surcharge and pricing of ola, even the math of the ideal regular customer does not add up. For instance: Aryan is the perfect office-going customer of Ola who travels 12 km back and 4th every day for 30 days a month. Last month Aryan's ola bill shot up to 27,000 rupees, and that is when he realized that he could get an item of 15000 rupees per month on EMI, pay another 5000 for gas and still save money by owning the car itself.
So you see, owning a car has become more economical than taking an ola cab. This, if you know, defeats a shared economy's purpose.
And lastly, we have carpooling apps like quick rides, which connect office goers. This saves fuel and money and even leads to networking which is a beautiful value add. So the point here is that ola's cost-to-benefit ratio beyond 25000 rupees in a city like Pune is ridiculous. Therefore, the demand-supply mismatch and the search are kicking out many idols and valuable customers from ola. Lastly, from what we have seen from the news, Ola is facing an alarm in the shortage of employees at the lower level and the upper-level management.
 If we look at ola's cab business, drivers don't make enough money despite working long hours, and even the drivers are leaving because of better job opportunities.
From the customer's standpoint, the cost of owning a car is becoming cheaper than taking a cab, so the cause-benefit ratio is getting worse.
Lastly, even after charging the customers so much and paying the driver less, the company is still incurring heavy losses. So practically, none of the stakeholders is winning the game. 
This is the story of the old struggle in India, and this brings us to the most crucial part, and that are the pointers that we need to look to understand the challenges ahead of both ola and uber.
The real competition for ola, as far as we can see as is not Uber but private drivers service companies that are offering stable jobs to drivers and convenience for customers and especially when you consider these 45 and above the age group of drivers segment who do not want to venture into loans, that is a significant threat to ola.
Because their value adds is way more than an ola cab both in terms of economics and convenience, and the only way it might make sense to have these kinds of services is when the irregular low tickets customers are way more in numbers and way more in terms of the value of transaction than the regular office going premium customers. And these customers will obviously go where discounts take them and won't be having the highest purchase power. So, this again looks sceptical.
Lastly, the benefit ratio for the most regular customer is one of the most critical aspects that ola and Uber need to consider because, in a country like India, where labour costs are meagre, the cost-benefit ratio will be very, very difficult to achieve.
So, do keep an eye on all these challenges because both Ola and Uber are brilliant companies with brilliant people working for the company, so it would be fascinating to see how these people solve this problem to emerge as a market winner.
Article proofread & published by Gauri Malhotra.