Trends
Top 10 Promising & Scalable Startups in Ludhiana 2022.
Top 10 Promising & Scalable Startups in Ludhiana 2022.
After receiving mentoring from Mr. Sumeer Walia, a Startup mentor who represents quintessence wisdom in entrepreneurship, nCube Accelerator was founded in March 2016. Summer has successfully cultivated a startup community in the Chandigarh/Punjab region and has hosted over 300 entrepreneurial vital because it delivers benefits in Chandigarh and the Northern part over the previous five years.
In the beginning, we visited several Ludhiana institutes, including Guru Nanak Institute of Management & Tech, Guru Nanak Khalsa College of Women, and Sri Aurobindo College of Business & Management, to learn about students' attitudes towards the purpose entrepreneurship.
Ludhiana, which has long been known for its entrepreneurial spirit, was surprised to learn that 69 percent of students want to work and, even more unexpected, that 73 percent of those interviewed come from business families. When children were asked if they wanted to attend entrepreneurial activities that would help them establish their own businesses, 94 percent replied yes.
This analysis inspired us to coach students interested in starting a business. So we created the "Student Startup Initiative," through which we began holding meetings, workshops, and events for students to help them understand the importance of entrepreneurs and how they might become successful entrepreneurs.
"Runway to Success," sponsored by Lufthansa Airlines and jointly organized by the Delhi chapter of The Indus Startups (TiE) and Mr. Kamal Wadhera, Founder & CEO of TCY Learning Options (P) Ltd., Ludhiana's leading edu-tech company, was our first occasion through which we were able to sensitize our first batch of 25 students. Mr. Deepak Goel (Founder and Ceo of KarmaCircles), Mr. Jagdish Rai Singal (Founder & MD of Kodak Company), Anuj Aggarwal (Chair & MD of Altruist Technologies), Mr. Aayush Kumar (Executive Member of Majestic Auto Ltd.), Mr. Deepak Goel (Founder and Ceo of KarmaCircles), Mr. Jagdish Rai Singal ( Mr. Jaskirat Singh (Founder & CEO of Webrosoft Solutions (P) Ltd.) & Mr. Kamal Wadhera (Founder & CEO of TCYLlearning Solutions (P) Ltd.).
Apart from that, we co-founded the "Ludhiana Start-up Association," where a few Ludhiana firms, like the ExEyes Technology Pvt. Ltd. (which established QuaaR.com to improve people-brand connections), are registered. They want to enable businesses to engage with their customers offline and online while having a fun user experience with their litigation QR code technology and mobile marketing platform.
Apps produced in the city, such as "Let's gosociallTM," use an innovative platform to connect together multiple social networks, including Facebook, Twitter, Instagram, LinkedIn, and others. Other company, such as "HUMhain" and "Aapkachhotu.com," strive to export anything you need at any time of day or night. And the Ludhiana community is seeing an influx of new companies every day.
ExEyes Technologies Pvt. Ltd. would be the first company from Ludhiana to receive funding from the Department of Science and Technology (DST) and the Ministry (MHRD) through the Government of India's Technology Business Incubator.
Ludhiana will soon get its first co-working space for entrepreneurs. With the help of teamwork and independence, this will be the most appealing workspace to build up your Startup.
Because the angel investors and high-net-worth persons remain a major source of early finance, funding possibilities must be examined according to the first phase. According to Raja Lahiri, Associate at Grant Thornton Bharat, investors such as Indian funds, international funds, a number of large IT corporations, and other conglomerates extensively support Series B investments of startups. However, equity finance from Entrepreneurs and Venture Capital remains the most common option among the most common methods. This is because of the reason that they are high-risk consumers who can arrive at different phases of the product fit. They provide companies with help and relationships in addition to financing.
As per Sid Talwar, Co-Founder and Partner of Lightbox Ventures, three things have happened in the Indian startup investing ecosystem. First, new venture capital has arisen, and older funds have been given millions to deploy; second, the investor community has exceeded to include a diverse spectrum of investors; and third, the family office environment has gained traction." Despite the lack of either at the moment, Talwar believes that the ecosystem will gain options and experience over time.
ICARDA and CIPHET, Ludhiana, has struck a Deal (MoA) with developing businesses to speed up the roasting and processing of nuts by budding companies. Navnoor Kaur, who is an entrepreneur, approached us about roasting and grinding nuts with jaggery for real-worth worth products.
1. Mobisafar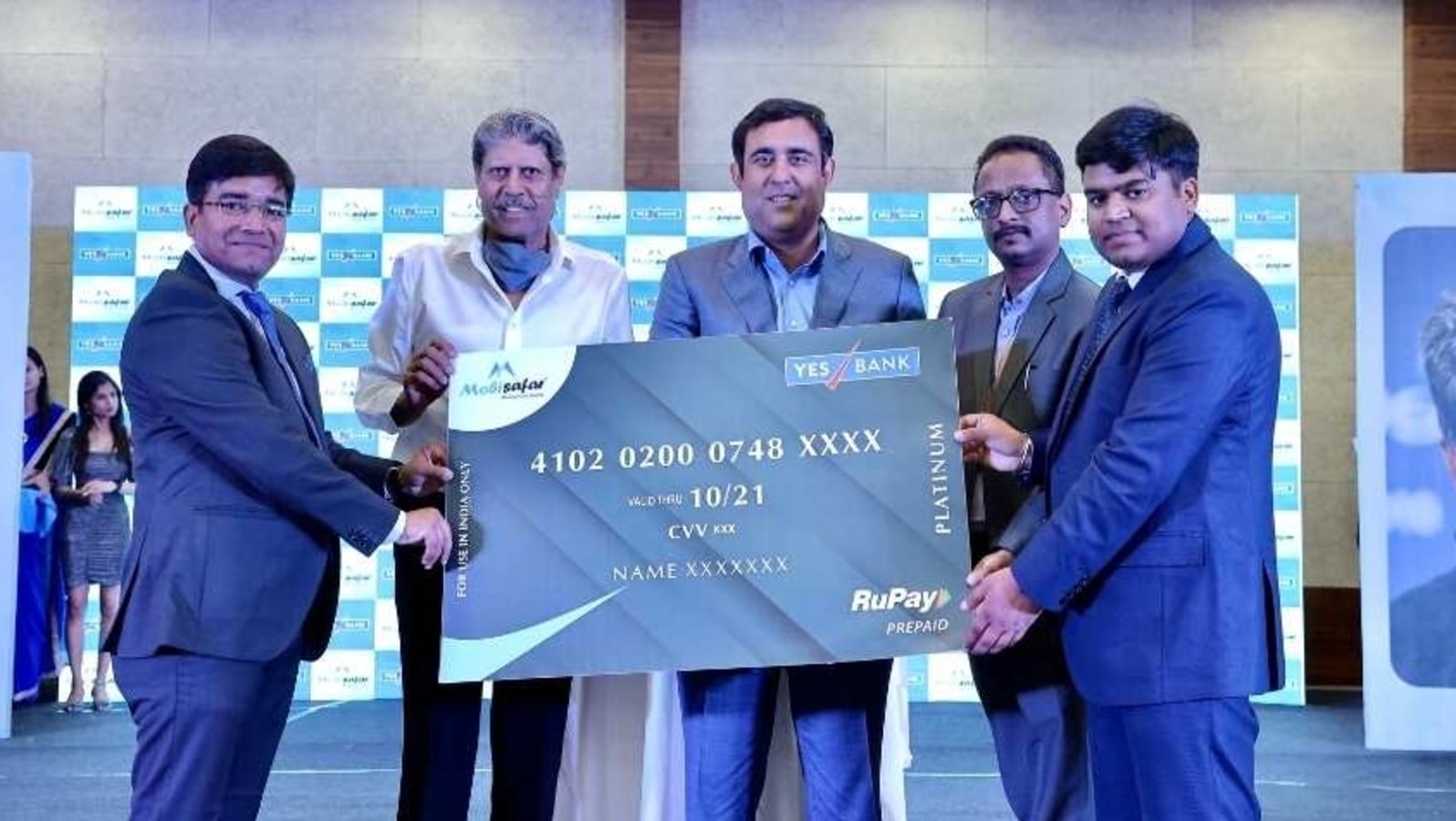 Mobistar provides underbanked people agent-based payment solutions. Through its agent network, it provides payment and banking services. The Aadhar Integrated Payment System is available (AEPS). Among its offerings are money transfer, bill payment, recharging services, and other services. The iOS and Android versions of the software are both available. Information should not be limited to the rich, according to Mobisafar. Technology is nothing more than a fundamental and basic right that should be available to everyone. Mobisafar is another project that adheres to Mobisafar's values.
Mobisafar's robust Agent Network and Neo Banking Platform allow agents to deliver services like the Domestic Money Transfer (DMT), money transfer, Mini ATM (AEPS), PAN Card application, trip bookings, Reinsurance, BBPS, Indo Nepal Fund Transfers, and much more to the general public.
To cater to young aspirational Indians and establish The MOBISAFAR to be a service-facilitating supermarket. Services in a variety of well-defined verticals are provided. With the support of willing shopkeepers who are routinely taught, Provide customers with options so they may make an informed decision. Tie-ups with providers after thorough quality checks to ensure the best level of service are made with the use of a solid and proven MOBISAFAR technological platform that is simple to use.
To become one of India's top and largest service retailers by catering to the diverse service needs of young striving Indians.
In a diminishing market, a corporation is continuously looking for methods to save money, like which facilities should be shuttered, how much money they would save, how much it will cost, and so on. This is how we plan our plan.
Company Overview
| | |
| --- | --- |
|                Legal Name | MOBISAFAR SERVICES PRIVATE LIMITED |
|                 Industries  |         Payment Solutions |
|                Founder(s) |            Abhishek Kumar |
|              Founded Date |                 2015 |
|      Total Funding Amount |                 NA  |
|                 Investors |                NA |
2. Wealth Plenitude
Wealth Plenitude provides investors with an online financial planning tool. Investment planning for mutual funds, equities, fixed deposits, wealth building, insurance administration, wealth management, financial services, tax preparation, SIP planning, and wealth management are among the services provided. Plenitude Wealth is a comprehensive wealth management company dedicated to transforming Australia's and the world's financial landscapes by establishing a knowledge base of social awareness, enterprise, and social consciousness. Our goal is to build a group that will aid in the fight for limiting beliefs, absolute and relative poverty, and restricting beliefs by using current financial mechanisms that ordinary families can employ.
We believe that by promoting financial literacy and questioning the status quo, we can all contribute to a better economic future for the world's population. We specialize in replacing our clients' earnings in a timely and planned manner so that they may focus on the important things that matter most to them and give back to the community with their newfound fortune.
Plenitude Wealth Management Private Limited was founded on September 19, 2018. It is a non-government company that is registered with the Registrar of Companies in Mumbai. It has a paid-up capital of Rs. 100,000 and authorized share capital of Rs. 100,000. Except for insurance and pension funds, it is not involved in activities related to financial intermediation.
[This group covers operations that are involved in or closely correlated with financial intermediation but are not themselves financial intermediation, such as insurance and pension funds.]
Plenitude Wealth Management Private Limited's most recent Annual General Meeting (AGM) was held on September 30, 2019, and its most recent balance statement was filed on March 31, 2019, according to the Ministry of Corporate Affairs (MCA) records. Kapil Chandu Sonale and Chandu Kashinath Sale are the founders of Plenitude Wealth Management Private Limited.
Company Overview
| | |
| --- | --- |
|                Legal Name | Plenitude Wealth Management Private Limited |
|                 Industries  |    Investment Planning     |
|                Founder(s) | Kapil Chandu Sonale & Chandu Kashinath Sonale |
|              Founded Date |                   2018 |
|      Total Funding Amount |                    NA |
|                 Investors |                    NA |
3. Commodity Masters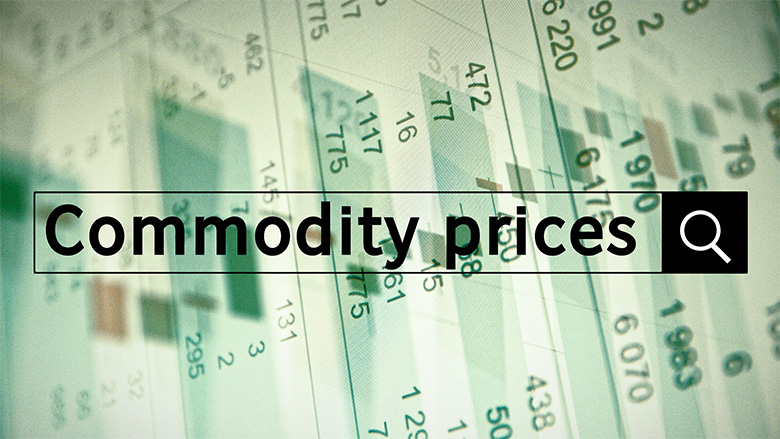 It provides traders with commodity suggestions on a variety of commodities. There's a tracking sheet full of information to keep the track of your progress and live charts to keep track of commodities prices. Is available in three bundles, each with a different price depending on the number of tips.
Company Overview
| | |
| --- | --- |
|                Legal Name |       Commodity Prices |
|                 Industries  |               Fintech |
|                Founder(s) |                  NA |
|              Founded Date |                2015 |
|      Total Funding Amount |                 NA |
|                 Investors |                NA |
4. CredMate
Credit score evaluation software. It offers individuals a service that allows for more informed loan processes. Users can request that the borrower download the program, which, once registered, provides the borrower's financial information. The application is available on both iOS and Android devices. Create, founded in 2019, is permission and promise-based mobile application platform that tracks loan and credit-based sales activity and assigns a credit score based on the borrower's or buyer's repayment history.
As a result, Credmate is attempting to reduce bad debts in card payments by providing behavior analysis of the borrower, which aids in the decision of whether or not to lend.
CredMate was founded with a single purpose in mind: to make the world defaulter-free by exposing all debtors and their actual data to the entire public, ensuring that no one becomes the next defaulter victim. Nitin Gadkari claims that there aren't enough complaints filed and that more filings are required to take action. As per the MSME Samadhaan portal, MSEs have filed 24,486 applications totaling Rs 6,274.66 crores, of which 1,420 have been approved by the Micro and Small Business Facilitation Council (MSEFC) and 3,995 have been denied.
Company Overview
| | |
| --- | --- |
|                Legal Name | CredMate Fintech Private Limited |
|                 Industries  |      Financial Information |
|                Founder(s) |                 NA |
|              Founded Date |                2020 |
|      Total Funding Amount |                NA |
|                 Investors |             Acquired |
5. Feebank
Feedback is a smartphone app that allows you to pay your school fees. The software sends out due date notifications and reminders and allows for automatic payment. The payment receipt is emailed to the parents right away. It also allows parents to keep track of their children's school attendance, educational achievement, and communication with the school. Welcome to the 'FEEBANK' automated digital environment, a super functional, systematic, comprehensive, and user-friendly automated digital surrounding aimed at eliminating administrative headaches and increasing efficiency and productivity in the education business.
FEEDBACK uses technology to handle the institute's operations, including admissions, fee receipts, security, timetable administration, fee system management, and so on, making day-to-day administration and reporting more straightforward than before.
The technology simplifies classroom management by automating procedures like attendance and online grading assignments, providing teachers with more things to concentrate on their students' individual growth.
Learning classrooms that combine technology and traditional teaching methods have become highly prevalent in the digital age we live in.
The online task is made simpler with the use of different audio-visual aids, which encourages students to participate more actively.
Company Overview
| | |
| --- | --- |
|                Legal Name |               Feebank |
|                 Industries  | School fees Payment, Timetable management & secruity |
|                Founder(s) |                    NA |
|              Founded Date |                 2016 |
|      Total Funding Amount |                  NA |
|                 Investors |              Acquired |
6. Jugnoo
Jugnoo, known to be India's first auto-rickshaw aggregator, links users with auto-rickshaws in seconds. Samar Singla and Chinmay Agarwal launched it in 2014. Jumbo Basket stands apart from other eCommerce websites because of its unique concept. Flipkart and Snapdeal refund merchandise to the corporation, which then sells it to local suppliers and traders. In addition, Jumbo Basket has got a grant from CAN.
Jugnoo has introduced Dodo Deliveries, a B2B transportation network that makes use of its auto-rickshaw's idle time to deliver items. Additionally, fruit and vegetables are grown, and ready-to-eat meals.
Jugnoo has received $16 billion in venture financing in three rounds from 7 investors. Every month, their business conducts almost 100,000 transactions or payments in 45+ cities. Jugnoo has several investors, including Paytm, Snow Leopard Investments, and Kunal Bahl. Read Jugnoo's exciting story to discover and find more about it.
Company Overview
| | |
| --- | --- |
|                Legal Name |                 Jugnoo |
|                 Industries  |                Logistics |
|                Founder(s) | Chinmay Agarwal & Samar Singla |
|              Founded Date |                   2014 |
|      Total Funding Amount |                $16 Million |
|                 Investors |            Seven Investors |
7. AgNext
AgNext supplies agriculture with gear, software, and data to assess food quality. It is one of Punjab's fastest-growing industries.
Agnext used data science to create a tool that evaluates food in real-time accurately and on the go. ICAR-NAARM (AgTech Accelerator by ICAR, Govt of India) was founded at IIT Kharagpur and has grown majorly.
The following prizes and honors have been bestowed upon us: Best Innovation – CII and Israel AgTech Conference; Venture Capital Tour – Action India Israel; Best Product – TIECON Conference; Emerging Startup – Associated Chamber of Commerce Award; AgTech Tour – Tour of Israel
Company Overview
| | |
| --- | --- |
|                Legal Name |                 AgNext |
|                 Industries  |                  Agritech |
|                Founder(s) | Taranjeet Singh Bhamra and Mringak Sharad |
|              Founded Date |                  2016 |
|      Total Funding Amount |                   NA |
|                 Investors |                  NA |
8. Comparometer
Another successful business receiving funding is Comparometer, based in Mohali, near Chandigarh. Comparometer is an internet comparison site tool that lets consumers compare prices across multiple eCommerce websites.
With many Estores springing up, internet shopping has become more complex. Because of their different tie-ups with manufacturing businesses/dealers, all online stores have varying prices. On Flipkart, a product that costs Rs. 1000 may cost Rs. 899 on Amazon, and vice versa. No one wants to invest more money than is required on a product. As a result, we continue to hop from one retailer to the next in pursuit of the best offer.
There will be no more bouncing from one store to the next. That's where Comparometer comes in. Instead, because they don't want you to do it yourself, the corporation compares costs for you. As a result, when you open a product, you can now view the pricing on Flipkart, Amazon, eBay, and other sites with just one click. As a result, the cheapest item is at the top of the list, followed by the remaining items in ascending order.
All of India's top 12 websites are listed on Comparometer: Infibeam, Shopclues, Babyoye, Healthkart, Firstcry, Pupkart, and Dogspot.
Furthermore, this website allows customers to purchase products in any of the categories, including cellphones, clothing, footwear, electronic gadgets, home, and culinary items, toys, novels, and pet supplies. There are already over 30 million things available on their website.
Company Overview
| | |
| --- | --- |
|                Legal Name |            Comparometer |
|                 Industries  |               Estores |
|                Founder(s) |              Vineet Saini  |
|              Founded Date |                2015 |
|      Total Funding Amount |                 NA |
|                 Investors |                 NA |
9. WizIQ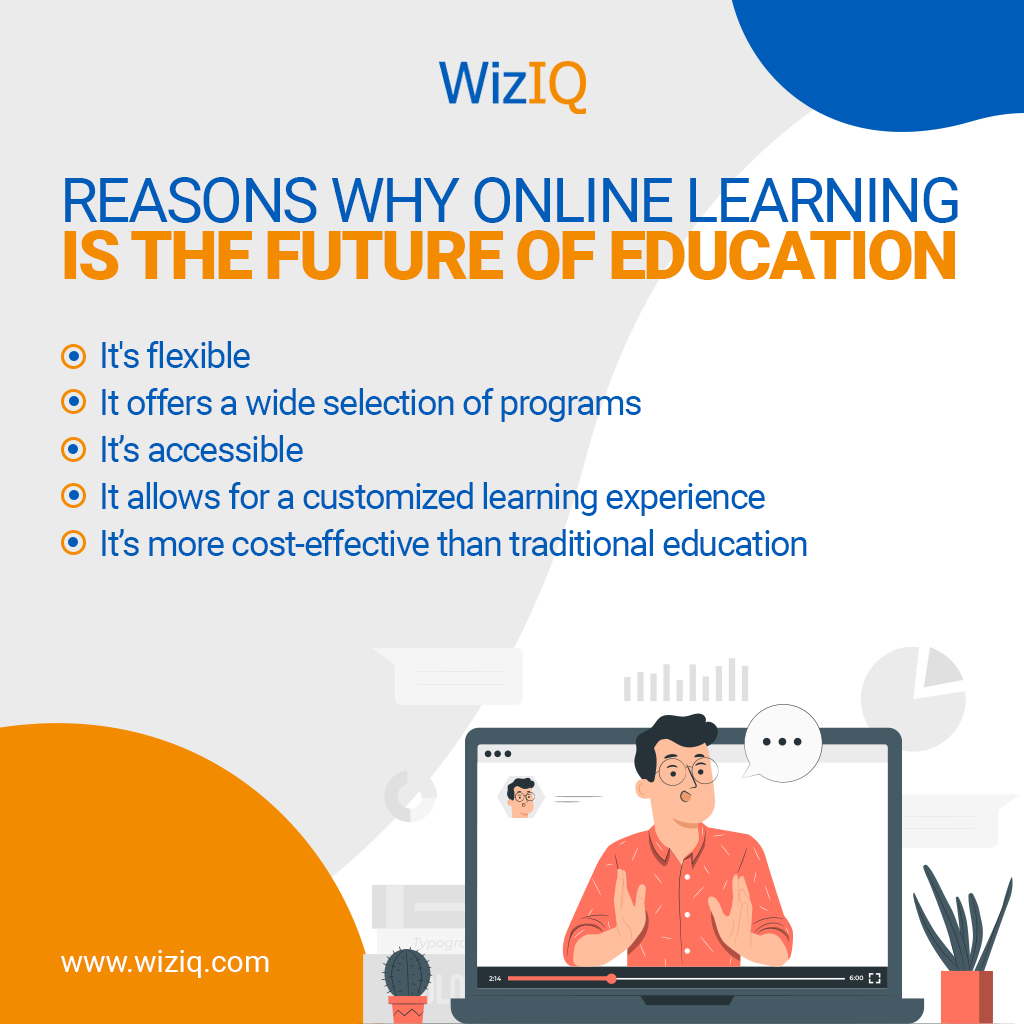 Harman Singh and the late Harbir Khurana founded the company. WizIQ, an online learning and teaching platform, allows students to collaborate with instructors and take lessons. Because of its reach, this platform is considered one of Chandigarh's top startups. WizIQ is similar to Lynda because it is a licensed provider of pre-built classes. Still, it offers live courses with audio and video so teachers may interact directly with students.
Company Overview
| | |
| --- | --- |
|                Legal Name |                 WizIQ |
|                 Industries  | Cloud-based education platform |
|                Founder(s) | Harman Singh & Late Harbir Khurana |
|              Founded Date |                 2007 |
|      Total Funding Amount | $38.6B Total Funding Amount |
|                 Investors | 4,288 Number of Investors |
10. Paymart
As part of its purpose to eliminate the need for ATMs, PayMart substitutes ATMs with merchants. Within two months of forming a collaboration with ICICI Bank, the business launched India's first virtual ATM. In India, the company debuted the service. payment allows consumers to withdraw cash from nearby stores without having to go to a bank or ATM.
Withdrawal platforms include UPI, SBI Pay, and SBI Buddy. In Punjab's startup ecosystem, this is a well-known startup.
payment is a Reserve Bank-regulated firm having activities in Punjab, Uttar Pradesh, Bihar, Delhi NCR, Haryana, and the North East. This Chandigarh-based finance company was a finalist in the National Startup Awards 2020.
Company Overview
| | |
| --- | --- |
|                Legal Name |                 PayMart |
|                 Industries  |                   Fintech |
|                Founder(s) |               Amit Narang |
|              Founded Date |                    2015 |
|      Total Funding Amount |                     NA |
|                 Investors |                    NA |
 Punjabi Startups
After graduation from Punjab state-run institutes, entrepreneurs like Flipkart and Ola have moved into Tier 1 cities. The Punjab government is promoting a program called Startup Punjab to help address the situation. The Government of Punjab is cooperating with technical universities to construct incubaticenters centers and grant Rs. 100 crore in startup capital under this scheme. State-run incubators and accelerators are encouraged and provided with the required resources.
What Doesn't Qualify as A Startup?
You can detect if a company is a startup by comparing it to non-startups. With that in mind, we devised a flexible system for judging if a company falls in this group.
Plan of Action
Startups are known for their unconventional and unproven business models. Because the number of buyers is continually growing, their marketing strategy is still evolving, with lots of possibilities for new revenue streams.
Many new companies are based on franchises or business models that have been replicated. These aren't considered to be start-ups.
The product's current state
The product or service provided by the startup is still in its infancy, or embryonic. Many new enterprises buy or sell things that are already on the marketplace. These businesses aren't labeled startups unless they develop in other areas of business.
Employee tally
When a company employs more than 100 people, it isn't easy to classify it as a startup. However, we cannot focus solely on this element. Intriguingly, the Indian government states that a company that has been in existence for more than five years is no longer considered a startup.
edited and proofread by nikita sharma